Hanok by night
See how these traditional homes turn into glamorous spots for a late night outing.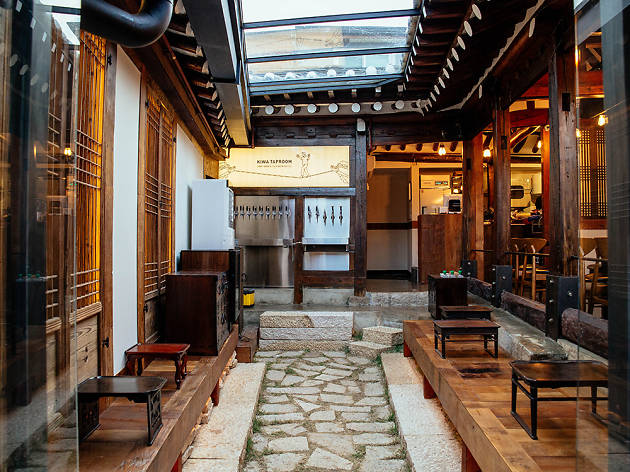 Let us tell you, they're not gimmicks. These hanok bars can be the perfect spot for a night out complete with some of the city's best cocktails, beer line-ups or traditional liquor selections. The dreamy, nostalgic alleyways leading to these scintillating architectural wonders will set the mood for a romantic date, as well. Don't be surpised to find that one of the hippest bars in town is meant to be your favorite bar of all times.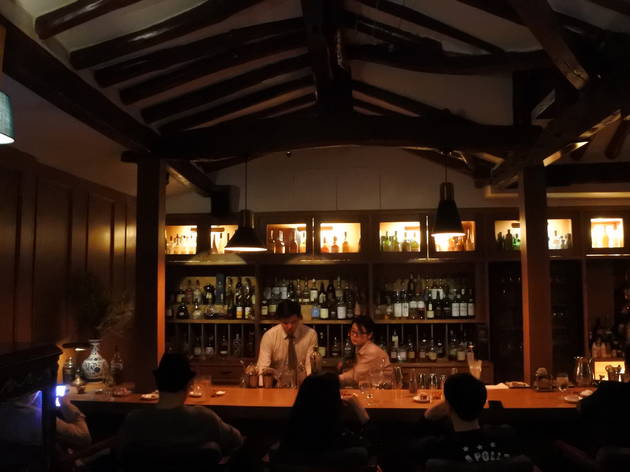 As you get yourself seated here, the first thing you'll be served is a small portion of blueberry cobbler. Quite humorous and comfy, this welcome dish says a lot about the bar as a whole. What you'll receive in your thirsty hand may not be anything extravagant, though. Rather, there will be something extra carefully sought and selected for each combination—and we appreciated that . . . With no room for a gimmick, every element involved is only a creative solution for a satisfying glass.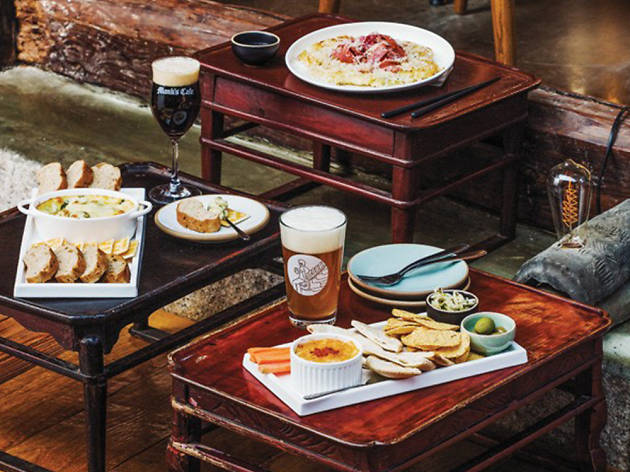 Consider yourself a yangban, an aristocrat back in Joseon Dynasty, with a refined palate for craft beer? Well, yeah, it is a weird scenario, but that's what you can imagine at this place . . . Equally impressive is the beer line-up here; From Founders Porter to Schneider Weisse Tap 5 IPW and the sour Duchesse De Bourgogne, Kiwa Taproom offers one of the best selections you'll find in Seoul . . . Don't pass on the food pairing just because there's no professionally-trained chef managing the kitchen—their spinach artichoke dip with a nice kick of jalapeños is meant to go with the cold treat of your choice.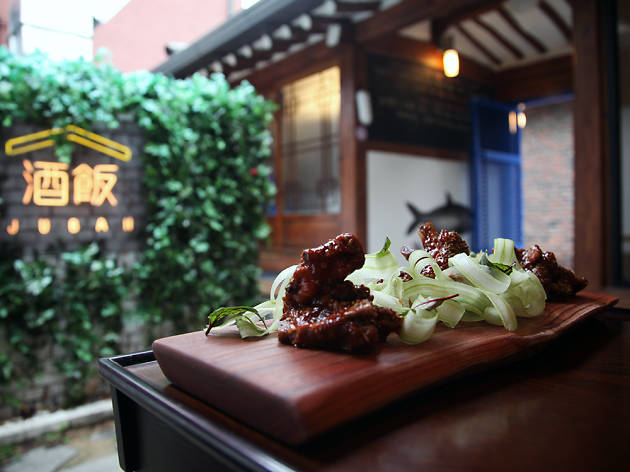 Walking in through its bright cobalt-blue gates, you will likely to be transported to a world of modest traditional glam. Chef Kim Taeyoon soaks up inspiration during his worldwide tours and brings back with him new methods and techniques to add into in his cooking. Fusing exotic spices brought back from India, Southeast Asia, the Mediterranean and the Middle East, he creates visually and aromatically stunning dishes . . . For those of you who rarely associate Korean soju with a fine-dining, let Juban prove you wrong; sitting underneath a graciously-lit hanok looking out into the garden and the black giwa rooftops, you'll see how delicate and fancy your soju experience can be.
Show more