Hanok during the day
Must-visit hanok locations in Seoul when the sun is up and the sky's blue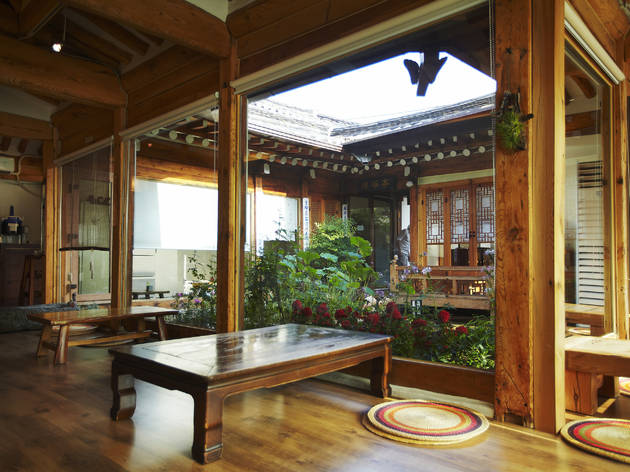 Their pitch black roof tiles, golden-orange hues of the pine wood and rusty white walls meet modern elements to create tranquil sanctuaries that the city full of skyscrapers is so in need of. Some of them even have got a gorgeous garden, so perfect for day-drinking or some quality tea time.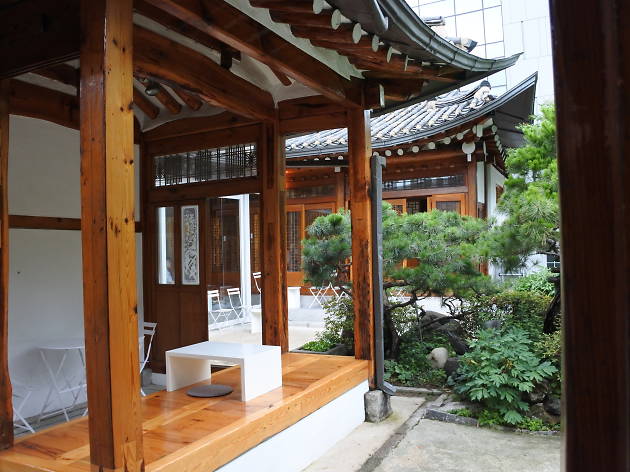 Created by Design Eum, a publishing group that issues Bear magazine and Kinfolk Korea, Bear Café serves up specialty coffees paired with a tranquil ambiance and culture-related activities. Housed in a charming 70-year-old hanok, it juxtaposes tradition and modernity with the well-preserved garden and quality café menus. The espresso, Americano and latte are brewed with Coffee Libre's blended beans, Bad Blood, while French press made with Namusairo's seasonal single origin is also available. Many of Seoul's coffee geeks may agree: the Gwanghwamun area is filled with an array of quality coffee shops—such as Namusairo, Coffee Tour, Holdme Specialty Coffee and Tongindong Coffee Gongbang, to name a few. As Bear Café qualifies as a great addition to the list, a café crawl through the area might be a good idea, especially if you're into specialty coffees.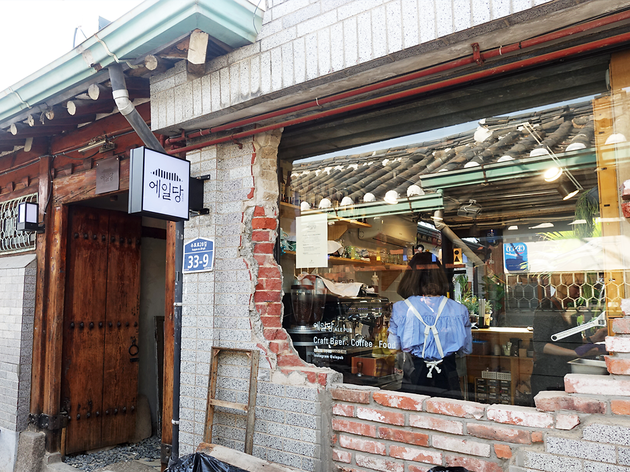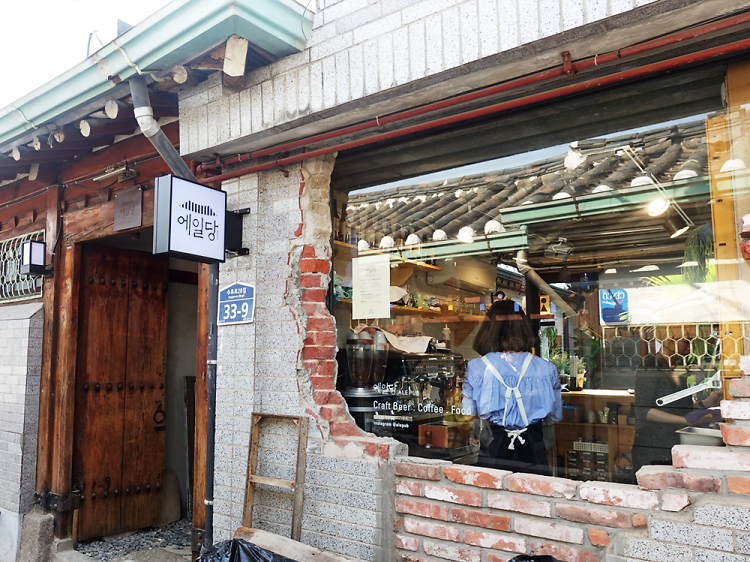 Ale Dang (Ale 堂), it is a house of ales. When spelled in Chinese characters (愛日堂), though, it gets another endearing title: a house where love is shared every day. Beer and love—two things that many of us can't live without are offered at this pub housed inside a 100-year-old hanok. Having opened in December of 2016 in one of the landmark alleys of Ikseon-dong, Ale Dang has kept most of the original weathered-look of the ancient dwelling while adding elements of modern-vintage with tasteful furniture, lighting and decor items...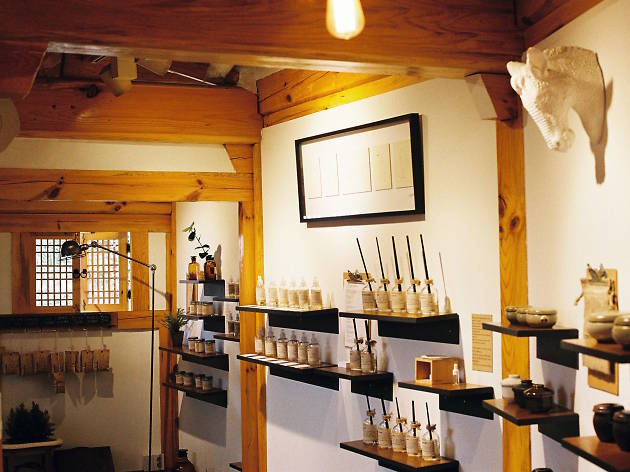 Tucked away in a miniature hanok down the hill from Bukchon's celebrated Gahoe-dong Alley is GRANDHAND's flagship store. With the combination of a bold brass sign and sweet and colorful fragrances welcoming its visitors, 'charming' is probably the best word to describe its vibe. Upon entering the venue, you may feel as if you're at a small Korean antique store located in the middle of the fashionable Marais district of Paris...
Show more
More to explore