Looking for old markets
Taking a slow stroll in four old markets of Seoul for traditional medicine, antiques, vintage fashion items, and curios.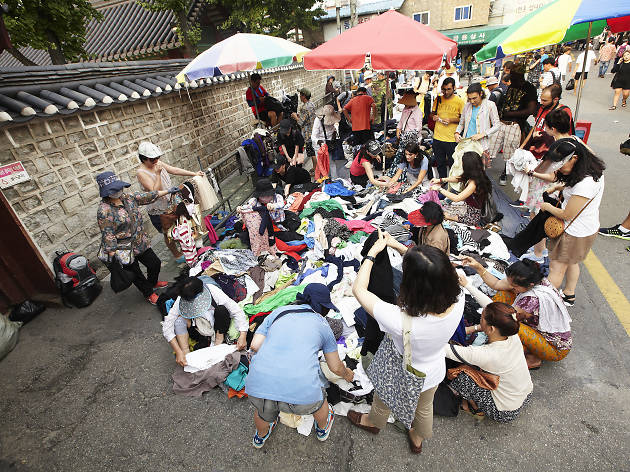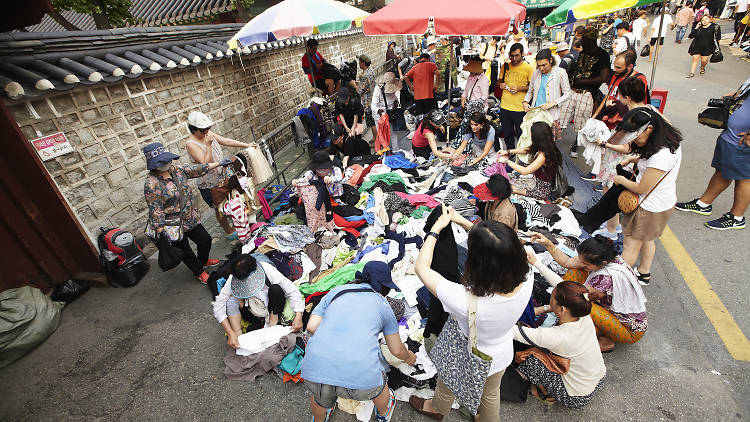 This vintage flea market is located near Dongmyo, a shrine built in honor of Guan Yu, a Chinese military commander. Exit Dongmyo Station Exit 3 and walk straight for about 30 seconds until you reach the entrance of this bustling market. Hundreds of street stalls open up along the stonewalls of the shrine, all the way to Cheonggyecheon Stream. This flea market literally has everything you need—from second hand clothes to antiques, vinyl records and miscellaneous goods. Clothes are only 1,000 won a piece, offering leather jackets in the autumn and faux fur in the winter.
A traditional market near Sinseol-dong Station, Seoul Folk Flea Market has witnessed the turbulent history of modern Korea. Dokkaebi (goblin) Market was here before and was established during the Japanese colonial period largely by the poor in Hwanghak-dong near Cheonggyecheon Stream. At one point, there were more than 100 antique shops in the area. Seoul Folk Flea Market has shops that are located within the two-story arcade and other shops that surrounding it.
Show more
More to explore