Seoul's 3 must-see palaces
We've got the palaces of Seoul covered
Sure, it's a bit of a touristy thing to do but c'mon you gotta give some credit to these places for its history, architecture and aesthetic. Do a little walking and learn a little something as you check out these palaces in Seoul.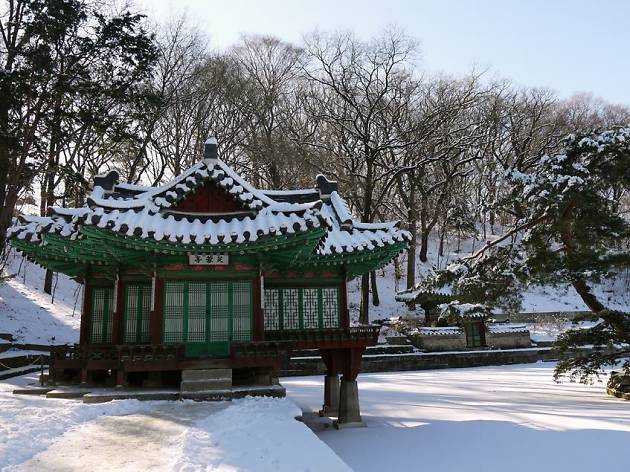 The most well-preserved of all the palaces, Changdeokgung Palace is said to be the favored palace of the Joseon princes and a personal favorite of Seoul locals. Though quiet and small, Changdeokgung makes an impression with its natural integration into the geography. Even the most jaded of visitors are awed by Changdeokgung's Secret Garden. Originally reserved only for the king, the garden's waters reflect the colors of the pavilions that surround it. Should you be lucky enough to visit Korea during spring or autumn, look for the Moonlight Tour happening here.
Light spills into the courtyard of Gyeongbokgung Palace, and despite the shadows of boggling tourists,you are reminded of the grandeur of the place. Known as the 'Northern Palace', Gyeongbokgung is the largest and most well known of the five palaces. Although you run the risk of lacking originality with a visit to such a common destination, one mustn't forget that the 1395 edifice is also one of the most representative of the Joseon Dynasty. Especially on a clear blue day, looking at the sky reflected around Gyeonghoeru Pavilion, you can be reminded of why certain popular destinations remain as such.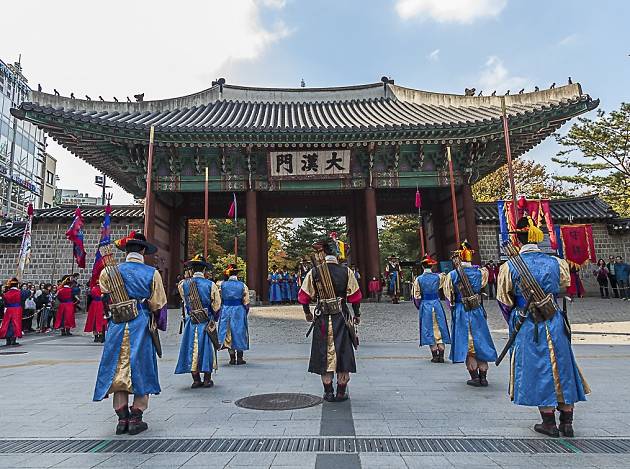 One of Seoul's greatest strengths is her ability to transport you from one time and place into another. No single location embodies that more strongly than Deoksugung Palace. The only palace to be nestled right at the center of such tall Western style buildings, a proper look at Deoksugung would mean not only examining it from the inside but also seeing it one step away. An elegant stone wall wraps around the structure, dividing the soft tranquility of its' interior from busy downtown city life right outside. Check in advance for its' seasonal ceremonies, such as the changing of the Royal Guards and really see the palace at its' finest.