Heads up! We're working hard to be accurate – but these are unusual times, so please always check before heading out.
Sleep when you die
Is this expression too over-the-top? There's a plethora of things to do on summer nights, so sleeping is a crime. Follow the list or be found guilty.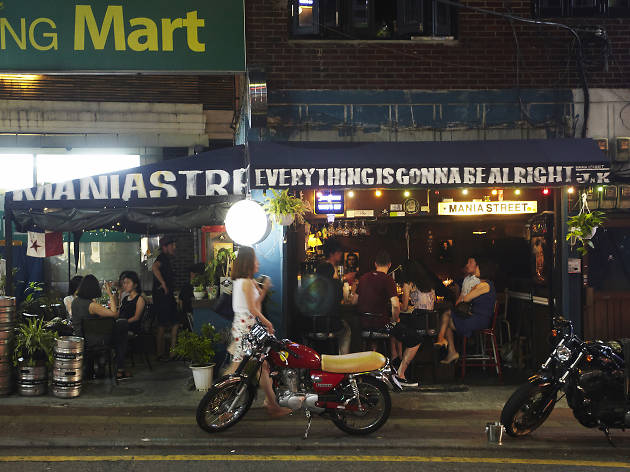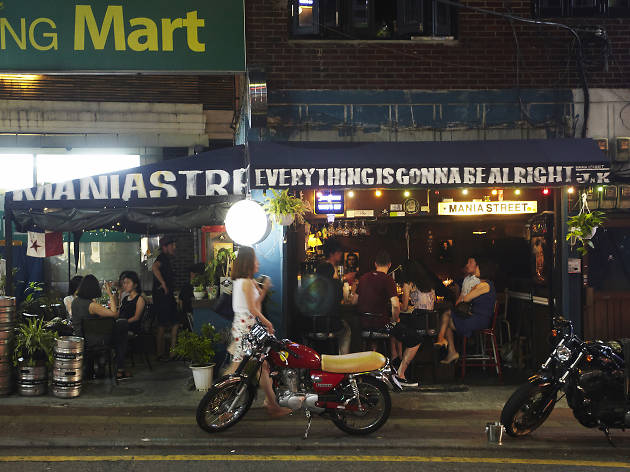 4. Drunk on the drinks and the night
Many of the bars in Gyeongridan close around 2am. But Mania Street (20-1, Hwaenamu-ro, Yongsan-gu, 02-792-5902), located next to Well Being Mart is open till 5am. No food, just liquor. This is the watering hole for hardcore drinkers and lots of people are often found reeling about outside of the bar, recreating the feeling of Thailand's Khoasan Road. Cocktails begin at 9,000 won and aren't necessarily anything to write home about, but the atmosphere's lively and social, even at odd hours of the night. It's one of the few places in Seoul where it seems okay to talk to strangers. Twelve Chair (36, Bogwang-ro 59-gil, Yongsan-gu) does not have a sign, yet it's wildly popular, which is due in large part to the lack of seating with the literal 12 chairs. Cocktails here are priced higher than that of Mania Street, but you feel like you're in a snug cave—quiet and cozy. You can step out in the morning at 6am and find that the world is just as still.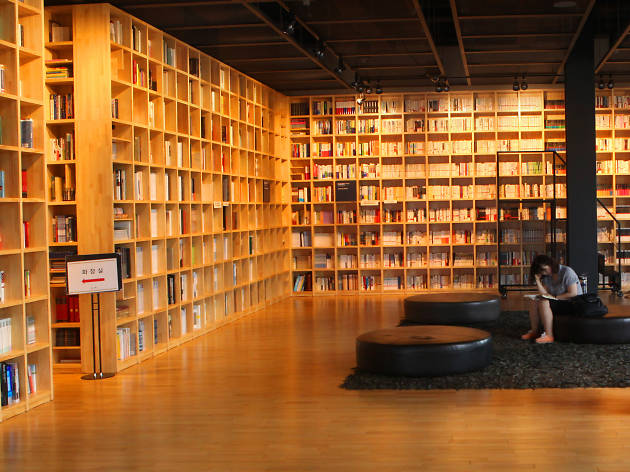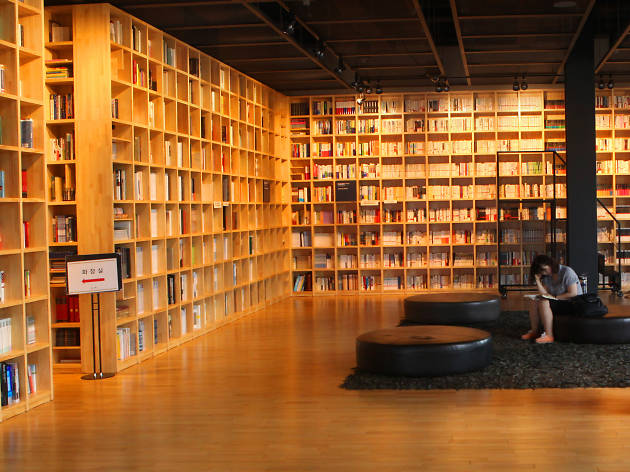 Although Jorge Luis Borges once said, "I cannot sleep unless I am surrounded by books," we are quite sure he'd stay up for this book haven in Paju Book City. The Forest of Wisdom (145, Hwidong-gil, Paju-si, Gyeonggi, 031-955-0082), is a multicultural space made up of three units, and the third hall operates 24-hours a day. The third hall stores approximately 20,000 books, ranging from poetry, novels and essays to genre literature. Borrowing books is not allowed and so visiting is a definite must. Seoul too has its own 24-hour book café, which also attracts people from different professional backgrounds. Me, Natasha, and a White Donkey (39, Dokmakro 3-gil, Mapo-gu, 070-4820-4811), a book café run by publishing house Dasan Books, borrowed its name from Baek Seok's poem of the same name. Bear in mind that the place closes at midnight on Mondays, weekends and public holidays—you also have to order a drink every four hours.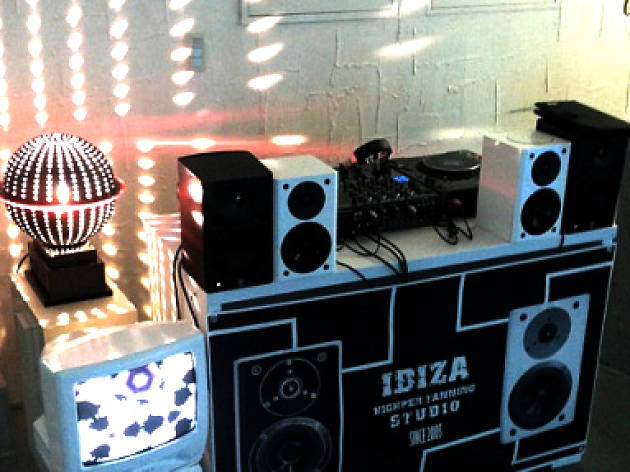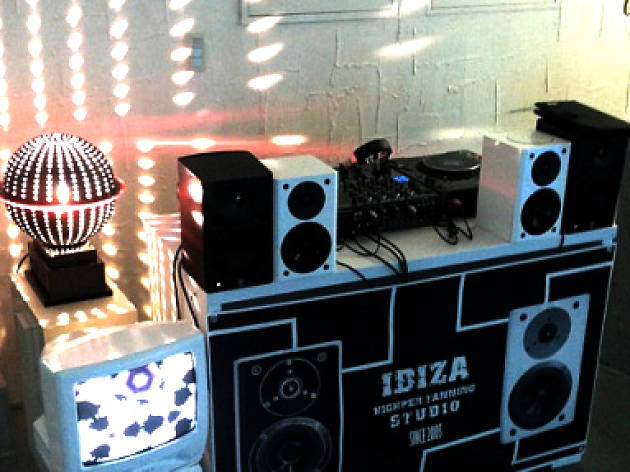 Whether you've been working overtime or partying all night, your body's bound to feel stiff. By the time you realize you need a massage, it might be as late as 1am. What's a weary body to do? Fortunately, the JW Spa is open till 5am. There are two locations—one at the Cha Hospital Crossroad and another in Seorae Village—the latter opened last year and is more up-to-date. The Seorae Village location (3-4F, 89 Donggwang-ro, Seochogu, 02-3443-6776) only takes reservations, but calling one hour ahead of time will also suffice. Couples' massage packages are charmingly (or ridiculously) coined "Fond Love" and "Always and Forever." Ibiza Tanning runs a 24-hour salon, for those looking for a sexy, golden glow. This is the place for those who want to go tanning in the wee hours, wishing to escape the drudgery of outdoor tanning. Ibiza Tanning even has their very own resident DJs who spin tunes till late at night. They have a total of four branches, including Apgujeong, Gangnam, Daehakno and Hongdae.
Show more
So whaddya do all night?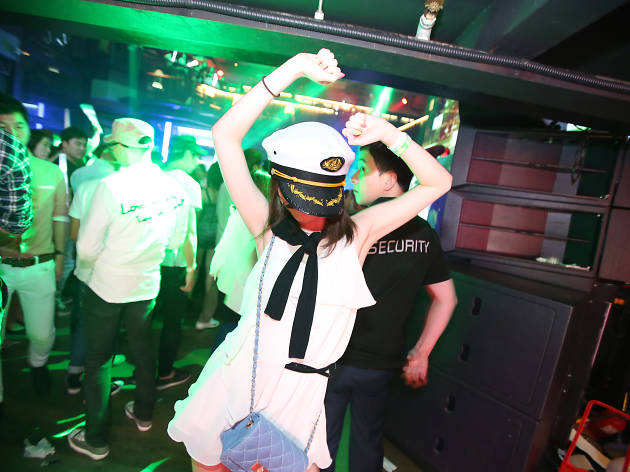 Here's what Khloe, age 22, does when she stays up all night. But shh, don't tell her mom
8:30PM This is prep time. To make sure I don't stick out like a sore thumb, I call up my friends to check the dress code. The curve of the eyeliner goes 3mm higher than during the daytime.
9:30PM In order to party, a girl's gotta eat. From the Cheil building, I walk
two minutes towards Hangangjin station, and grab some lamb on a stick and a bottle of Tsingtao at Shimyang.
11:00PM Catching up with friends is a preparty must. We start with a cocktail before getting totally krunked.
12:30AM One of my fav to-do's? Betting on drinks over darts and foosball at Thursday Party. I drink pretty indiscriminately. I get pretty juiced up before hitting up the dance floor at the club, but I drink quickly
and I'm outta there in half an hour.
1:30AM I don't go to the clubs where people are too cool to dance. You know, those places where people don't dance but stand packed like a can of sardines. When I dance in those places, all eyes are on me. My favorite clubs are Brand Nu, then LUX and then Brown. The selection of music at Brand Nu is fun, but it's not long before I head to LUX. LUX can be all over the board, depending on the mood of the DJ.
3:30AM If you head towards the main road from Brown, you'll see Donsubaek. I really like the pork soup there and it's where I go to sober up before sneaking back home.