Spend the weekend with the hot trendy Korean artist
We followed graphic design-based visual artist Vakki to see Seoul through her eyes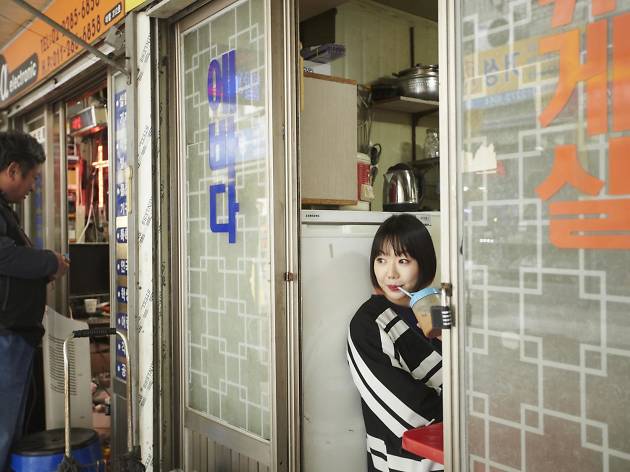 Saturday
11:00 Complete simple tasks at her Sewoon Studio
Weekends are no different than the average. I have more time to focus on work during the weekends than on the weekdays so I end up heading out to the studio a bit earlier. The Sewoon Studio is especially stimulating as I can get creative with all the materials I find in the neighborhood. Nearby, there's Bangsan Market, the Dongdaemun Fabric Market and hardware, motor and carpenter shops, too. The old district of Jongno is particularly inspirational.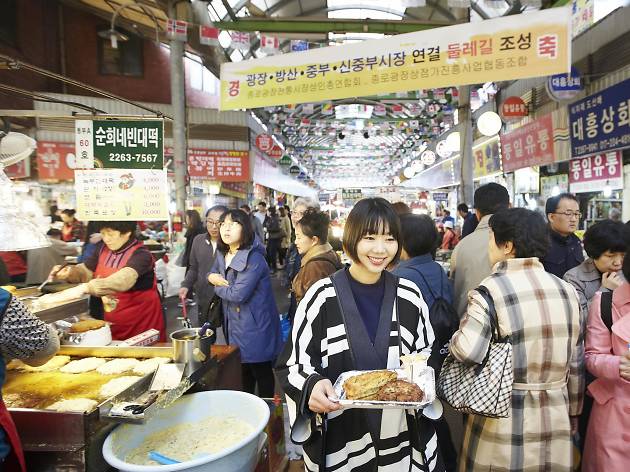 Shopping, Markets and fairs
The area around Sewoon Plaza is chock full of foodie hot spots and I can only compare the feeling of finding one to stumbling upon a treasure chest. Occasionally, I'll wander off into Gwangjang Market and have some binddatteok (mung bean pancake) and addictive gimbap. Meeting up with my friends and eating noisily in the middle of the market is better than any fine dining ambience. I love the liveliness of it all!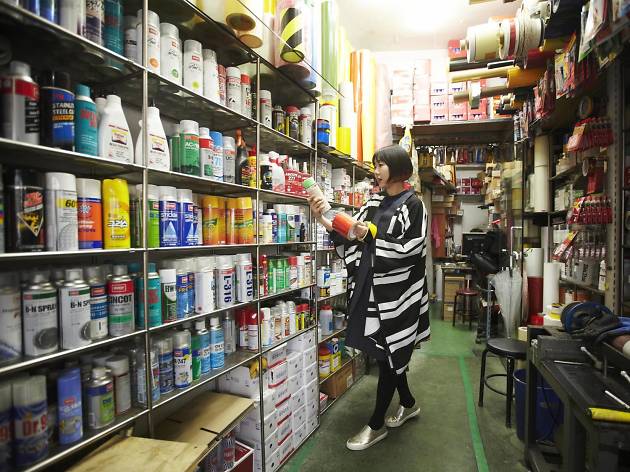 14:00 Material shopping near Sewoon Studio
Because I've been doing a lot of installation work recently, I need a lot of tools and materials. Especially tape and spray paint. When the work load's heavy, I can run out of materials within in a week. Luckily, I can purchase materials easily near Sewoon Plaza. I hope to make a Vakki robot soon as one of my upcoming projects.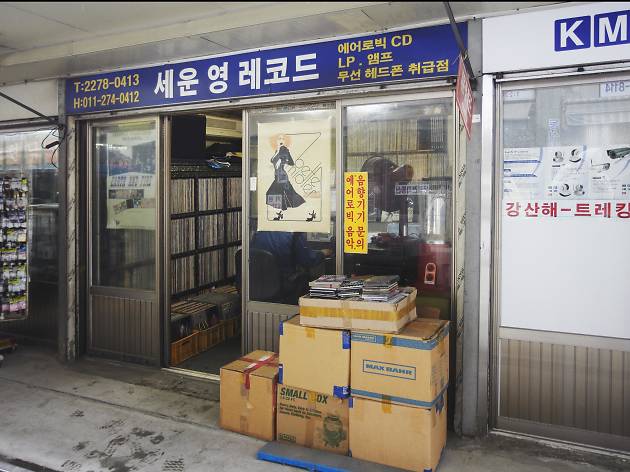 16:00 Stop by Evada Rest Stop, then to Young Records
Just ten steps away from the studio, there's a rest stop called Evada. It's the old school equivalent to a café and there, I often chat with the owner lady. You can have a whole mixed grain shake for just 2,000 won. It tastes just like my mom's. Some days I replace my lunch with this drink or leave the studio just for the drink. I have a used turntable at the studio for myself. I often listen to David Bowie, The Velvet Underground and 80's disco.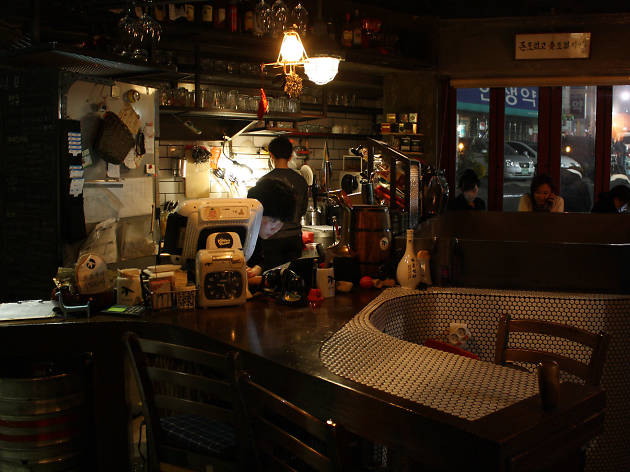 My friend runs it and every time I go, I relive the thought that it's such a great place. From the first floor lounge, I can see musicians playing in the basement through the opening in the floor. Even when I go there alone, I always run into someone I know.
7:00 Day begins with Philip Ball
Sunday's no different from the other days. I listen to music, drink tea and read. Perhaps it's because of the smartphone but nowadays, I don't have as much time to think on my own. The amount of reading I do has decreased as well so I try to spend my weekend mornings reading. Currently, I'm reading one of the Nature's Pattern books by science writer Philip Ball.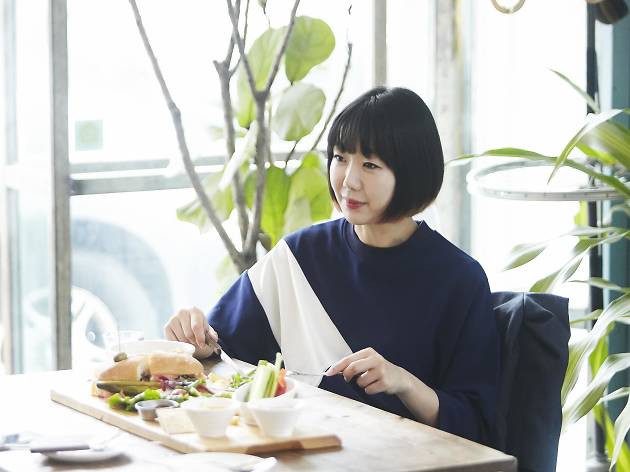 Mudaeruk's sharing board is one of my favorite restaurant items. A sandwich, soup, salad and yogurt are all presented on a wooden cutting board, which is great to share with your friends. We actually enjoy the space even more than the food as it's a good atmosphere for focusing on work with all the sunlight coming in. I also like that the table's at the perfect height for my Macbook. When I get bored, I watch the musicians in the basement performance space.
15:00 Tour of Hwanghak-dong
I like to take walks by myself. On weekend mornings, I walk around the area of Jongno and Euljiro. When the weather is nice, I like to check out the Poongmul market and Manmool market. Since I love the atmosphere of flea markets with old vintage materials, I often buy things from them when I travel. I like to check out and feel old radios, cassette tapes, and dolls.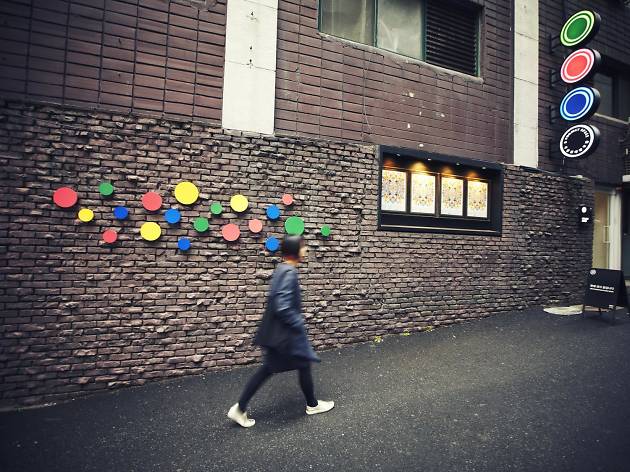 During the afternoons that my exhibition "Vakki: Incomplete Installation" was taking place at the D Project Space, I'd often stop by in the afternoons. D Project Space, now an experimental art space that is part of the Daelim Museum, was once an old billiards club. Whenever I had had time, I'd come and talk to the visitors, roam the space and contemplate my next project.