The top things to do in Busan
What to do when you're at our beachside brother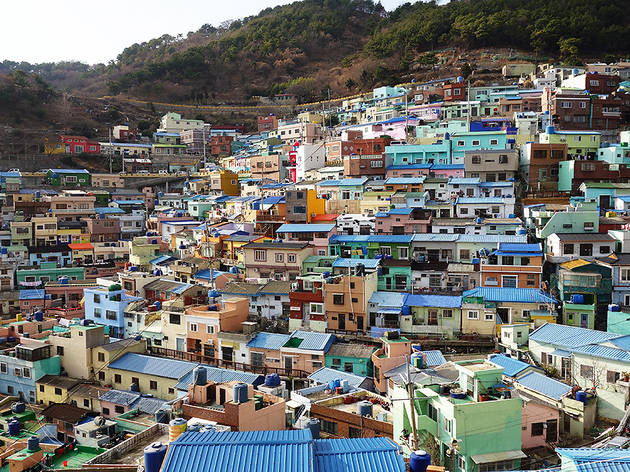 Where to go and what to eat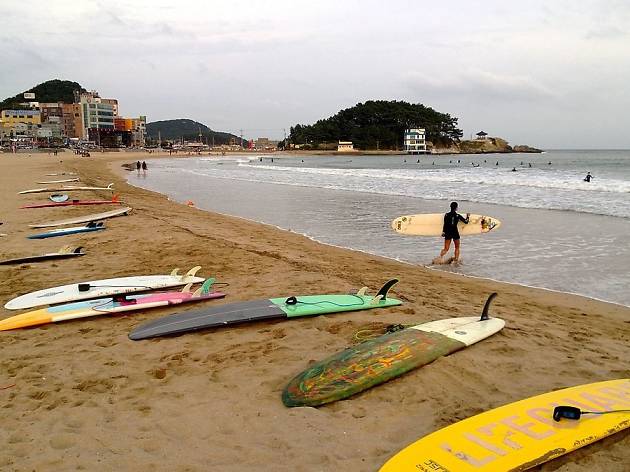 Don't be fooled by the tourism ads which advertise Haeundae or Gwangali. Unless you can get to one of those beaches off season, you'll likely see more tourists than you will sand. For a beach truly worth seeing (and possibly grabbing a good spot), head off the beaten trail for Songjeong Beach where swallow waters and calm truly make it a beach day. 62, Songjeonghaebyeon-ro, Haeundae-gu, Busan.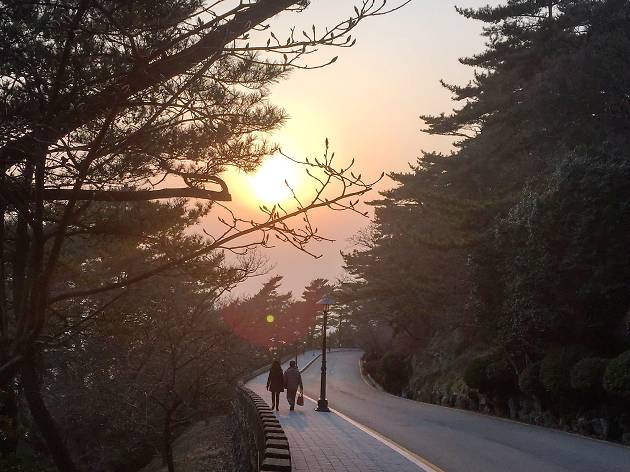 A small park located on the island of Yeong-do, the park commemorates King Taejong Muyeol. With only a slight inclination, it's nice to walk around the park for an hour or two and observe the lush of the mountains or sit on the cliff and observe the white lighthouse overlooking the ocean. 24 Jeonmang-ro, Yeongdo-gu, Busan.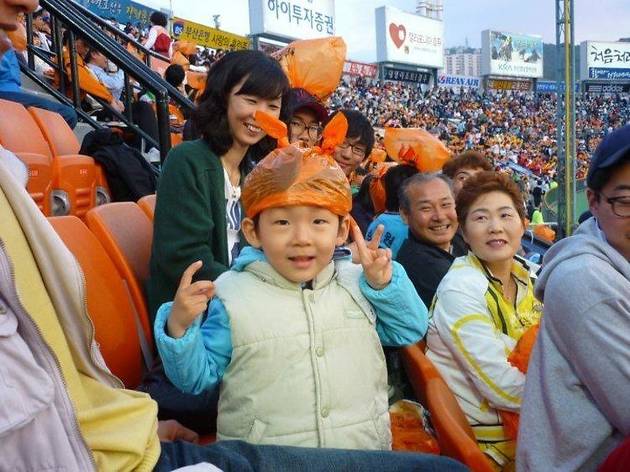 Think baseball in Seoul is fun? Honestly, we have to say that beaches and baseball go to Busan where people put on orange plastic bags as hats and cheer for their home team, the Lotte Giants. It's rowdier than ever!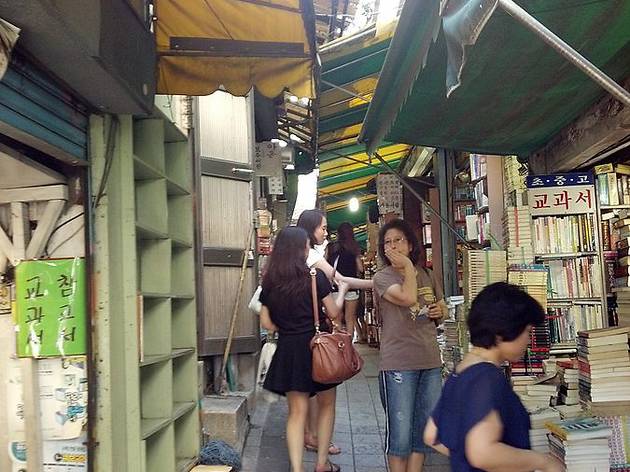 Long famed for being "the only book market in Korea," the book street (which is really a four-block back alley way) came to be after people starting selling the books that the Japanese left behind. While there are a few English books, a great variety of art books and old magazines, it's a fun place to walk around and have a coffee. Our recommendation? There's a small cafe called Mio 8 1/2 that pairs excellently with a stroll. 8, Chaekbanggolmok-gil, Jung-gu, Busan.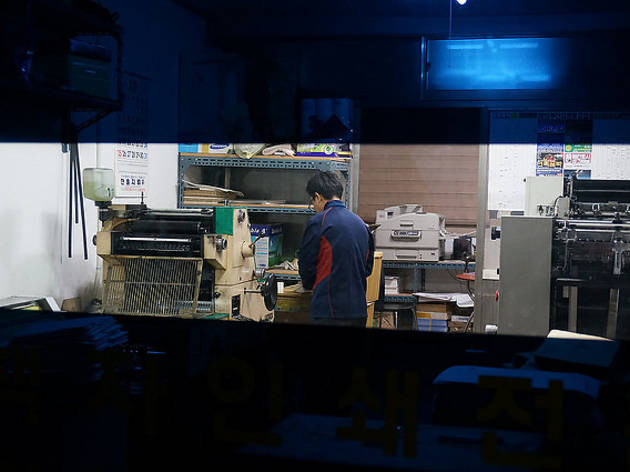 One of Busan's hidden treasures is this quiet street located in Jungang-dong. While there's nothing "to do" per se, it's very interesting to pass by and look at printers quietly working their machines. In the glow of the night, it's also a nice place to take photos. 10, 40gyedan-gil, Jung-gu, Busan.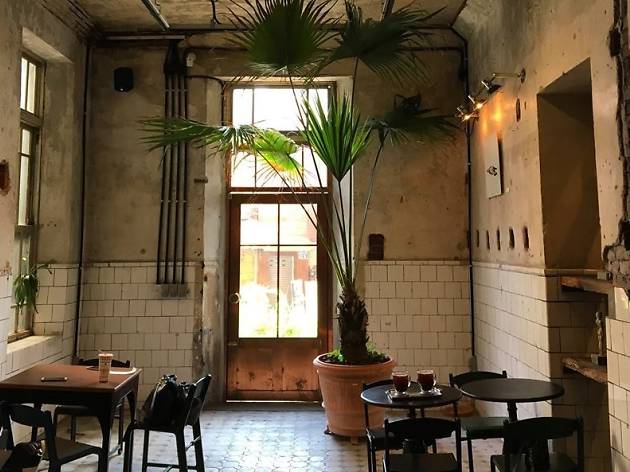 Located near Busan Station, this is by far the hippest cafe in the neighborhood. Making good use of the former Baekje Hospital building, the venue opened up just a few weeks ago. Upstairs there's an art gallery showcasing local art and the coffee's not bad either. Look out for the instagram-worthy small half-animal, half-human sculptures in the cafe. 16, Jungang-daero 209beon-gil, Dong-gu, Busan.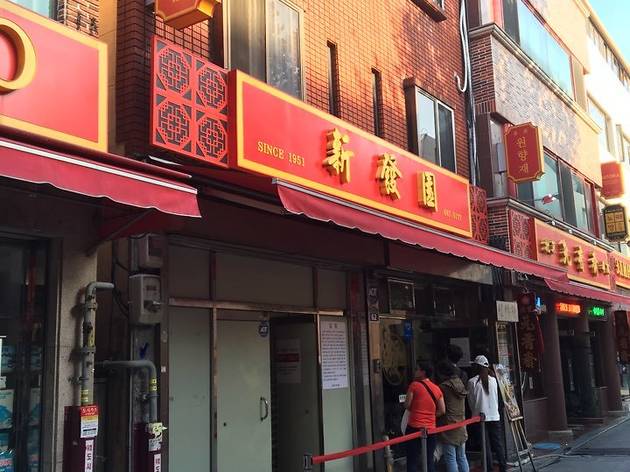 Shin Bal Won in Chinatown
While Chinatowns in Seoul may offer some authentic Chinese food, they're nothing like the red streets of Busan. Located right near Busan Station, it's a go-to for many tourists trying to grab a bite to eat. Look for two restaurants that advertise the dumplings from the film Old Boy or get some great steamed or fried dumplings from Shin Bal Won. You'll recognize it for the line that's always outside. 62, Daeyeong-ro 243beon-gil, Dong-gu, Busan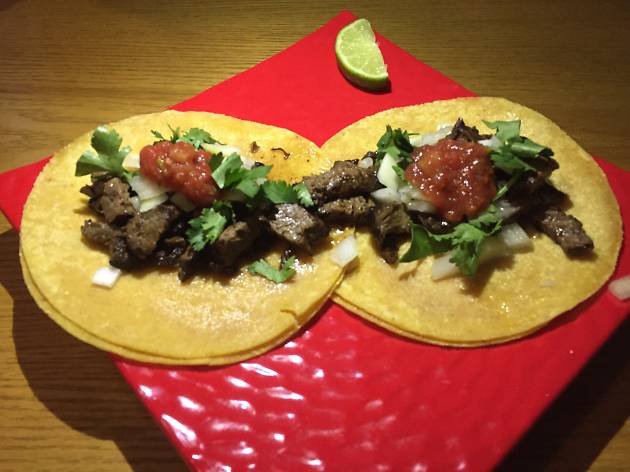 In the Gwangali area (even though we told you not to go there), and tired of eating Korean? Some of Korea's best tacos are in this neighborhood and they're hidden in the fourth floor of a building just off the beach. Cilantro and lime are provided on delicious corn tortillas and served alongside some cold beer in an English-friendly environment. 4F, 3-4, Namcheon-dong, Suyeong-gu, Busan.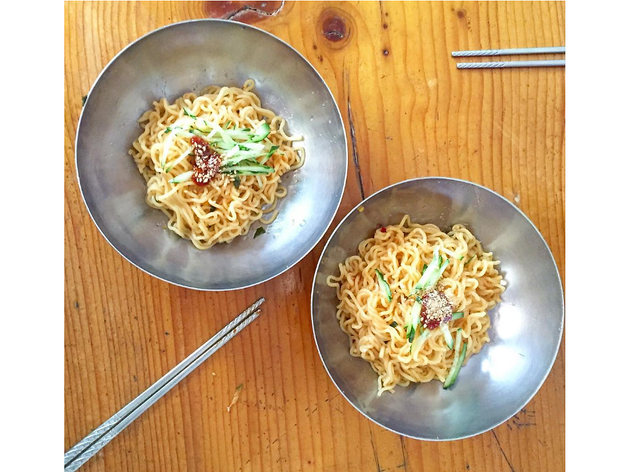 Looking for a truly off-the-beaten-path, hard-to-eat, hole-in-the-wall place? This is it. Located on the island of Yeongdo, you'll find this restaurant on the half basement of a gray building. They serve instant noodles unlike you've ever seen them before - as bibim noodles. While you can have it the traditional way with the noodles in the broth, the bibim option with the noodles on the side are a different way to have the dish you know and love (if you can find the restaurant). 12, Jungnibuk-ro 22beon-gil, Yeongdo-gu, Busan.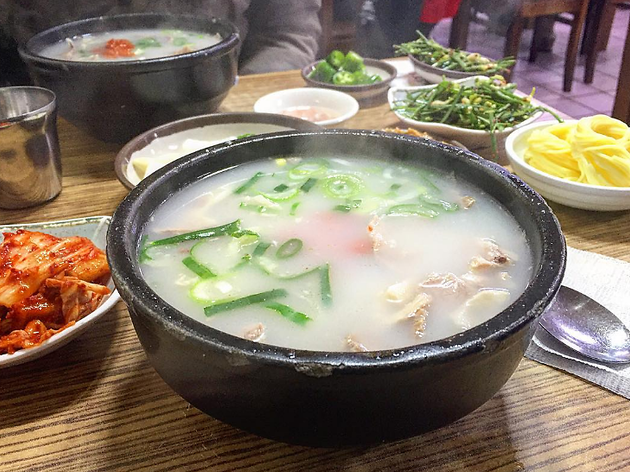 This hot soupy, porky dish is a local must-have no matter what season you're visiting and we say that the place to have it is here. Served alongside some self-serve hot peppers and fresh kimchi, you'll likely be drooling even before the dish comes out. A hearty meal in Busan's party district, it's a good way to start off the night or end it. 25, Seomyeon-ro 68beon-gil, Busanjin-gu, Busan.
Clubs in Busan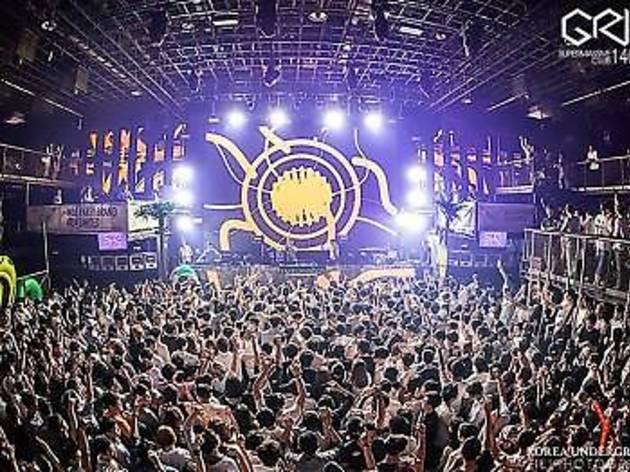 If you had to choose only one club in Busan, where would that be? The answer is GRID, located in Seomyeon. The size is comparable to any mega club in Seoul, and you can experience how hard Busanites party. You must go this coming October 2, because GRID is the only place where the king of dubstep, Skrillex, will be performing in Korea. It's already exciting just to think of the hardcore beats and powerful sounds of Skrillex combined with the passion and energy on the dance floor by the party people in Busan!
16, Seomyeon-ro, Busanjin-gu, Busan (clubgrid.co.kr, 1588-7383)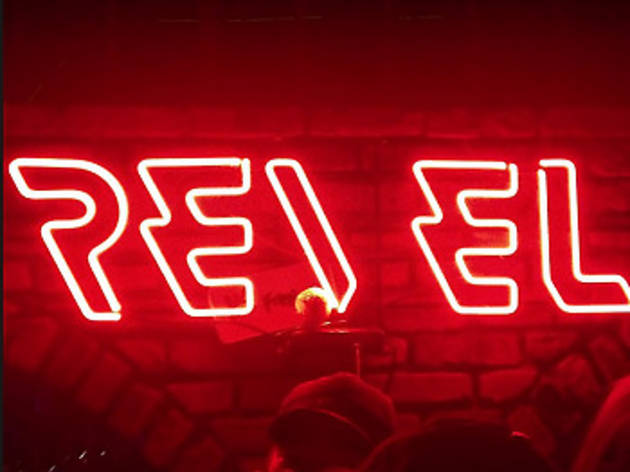 The area where Kyungsung University (a.k.a. "Kyung-dae") and Pukyong National University meet in Busan is a good mix of Hongdae, Itaewon and Daehang-ro all in one. It's the most popular place in Busan. The venue, which is a hip-hop club, is split into two spaces, REVEL 1: ORIGINAL and REVEL 2: ALL KIND. Uniquely different from other clubs, this place really pulls in club-goers with its various cultural events and classy parties.
10, Yongso-ro 19beon-gil, Nam-gu, Busan (facebook.com/REVEL051, 010-9328-0295).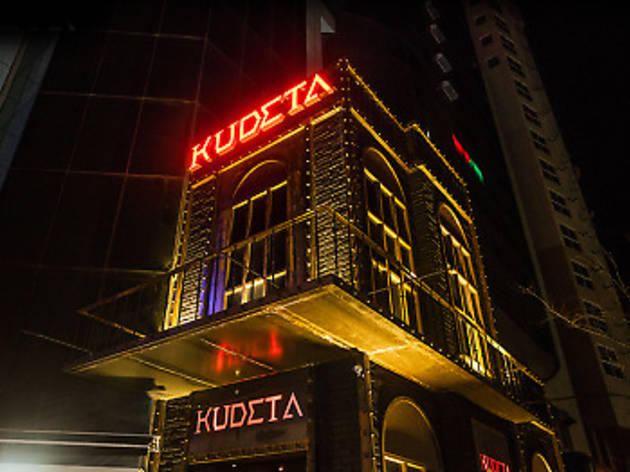 Haeundae, or "Busanfornia" (Busan + California) as it's nicknamed, is already appealing with its beautiful cityscape and endless sandy beaches. The only thing missing was nightlife—that is, until KUDETA jumped into the Haeundae club scene with a bit of its poshness. During the weekends, luxury cars line up in front of the club bringing in an endless stream of customers. KUDETA is exactly what Haeundae was missing.
17, APEC-ro, Haeundae-gu, Busan (kudata.alltheway.kr, 1899-5605).
BIFF 411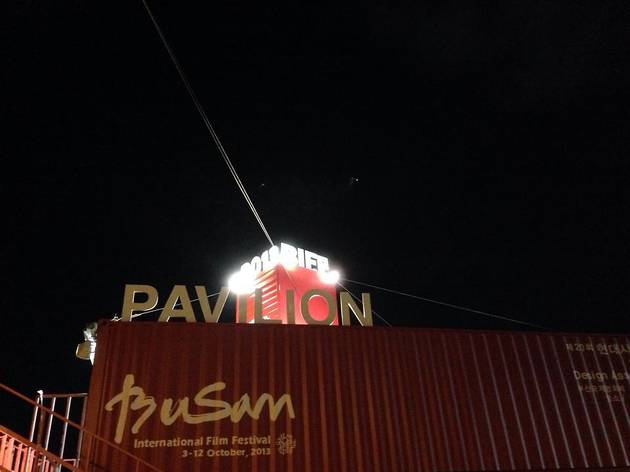 "A movie is a love letter to the audience. I make digital films, so this is an [love] email." My love affair with the Busan International Film Festival began with this quote from this 2007 movie (Milky Way Liberation Front; a film that takes place in Busan that I saw at the Tribeca Film Festival in New York). I didn't move to Korea until 2009 and so it wasn't until then that I finally got to go the festival. Since then, I haven't missed one year of going - even if I could only go for a day. Every year I've learned something new, something that helped me enjoy the festival better the year following and I thought I'd share it on this digital web post (love web-post?) with you.
More to explore