Ultimate Chuseok guide
Ah, only amateurs think there's nothing to do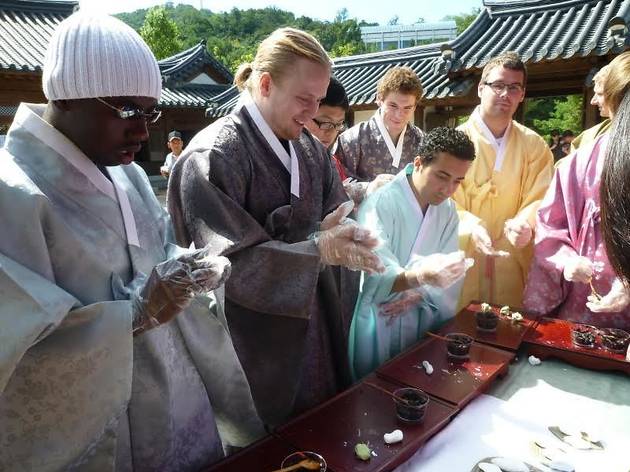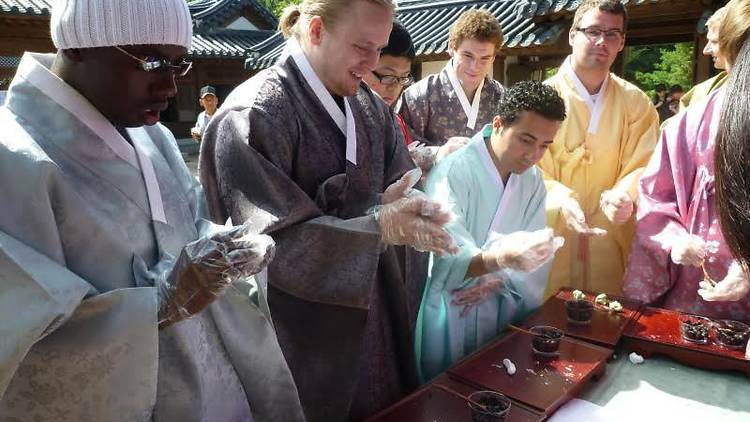 Long time expats slightly jaded with the city can never get enough of the available seats on the green line, even during rush hour. "Ah, Chuseok is in the air." Restaurants are closed, friends are away on vacation and all the ajummas and ajusshis who normally boss the streets are busy bossing their families. Depending on who you are, you might just want a place to drink, a place to eat OR you might want that rush of tradition. Here's a little something for every body.
Chuseok events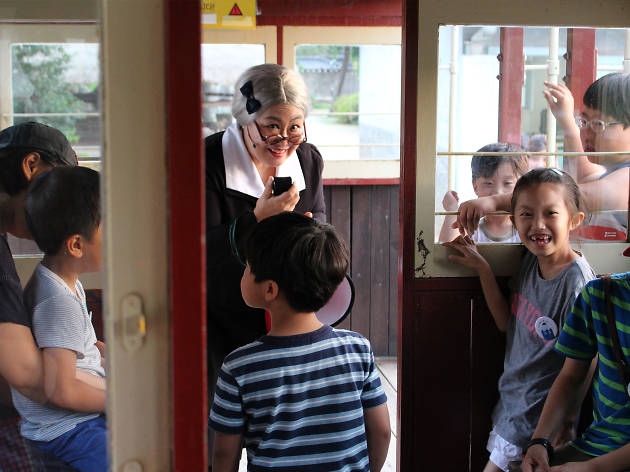 Take advantage of the clear roads and saunter over to the National Folk Museum of Korea, on the east wing of which you'll find a nostalgia street recreating the city from the '60s and '70s entitled "A Street to the Past: Experiencing Mom and Pop's Childhood." There's a small barbershop called Hwagae reminiscent of the Sogyeok-dong area that's fully equipped with a briquette heater and the boutique store of designer Nora Noh, who revolutionized ready to wear clothing for women in the '60s. Old school Korean snacks such as ramen ttang (snacks made of instant noodles) and jiwipo (fish jerky) can be found at the manhwa-bang within. The Children's Museum branch of the National Folk Museum will be holding a hands-on cultural experience entitled "It was like this, back then" every third Saturday and last Wednesday until November (this month falling on the 19t and the 30th). The experience will have families traveling back in time and meeting characters from that past in real life. If you're into shows, there's a musical entitled "Mong Dang Pencil" depicting the lives of 1974 Korea at the museum. Sure, the show's in Korean only but tickets are free so it's something to do for a cultural experience even if you don't necessarily understand the language. Not too far from the museum, there's Insadong and the Bukchon Hanok Village as well. Cars are forbidden to access the roads during the weekends and every so often, you'll come across some street performers playing traditional Korean pe
Contemporary hanbok outfits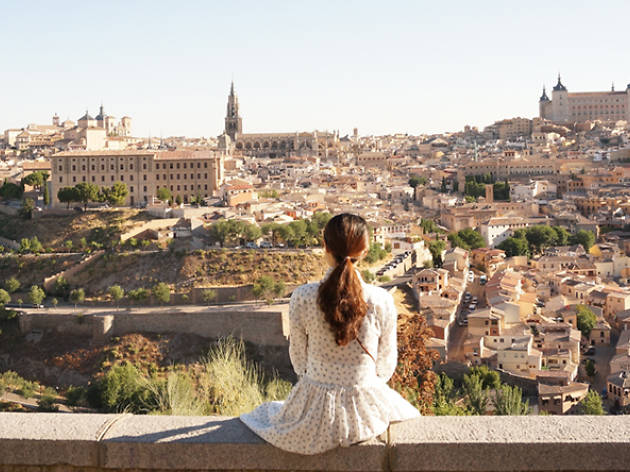 Wear hanbok on Chuseok? Nah, that's not exactly what we're saying. We get enough of that on the evening news. What we are suggesting is that hanbok is returning to people's everyday lives. On Instagram, you can definitely find those who go on overseas trips or on short tours to hanok villages in their hanboks. (Search #hanbok or #한복 if you don't believe us). Hanbok promoter and traveler Kwon Mi-ru roams around the world in hanboks she made herself and says it feels like she loves herself better when she wears it. This spotlight on the hanbok is coming from outside of Korea as well. Chanel's KarlLagerfeld, as well as foreign fashion media outlets like style.com praised the beauty ofhanbok—which many Koreans had no idea was going on. "Tchaikim" is one brand that's mesmerized even Tilda Swinton. Designer Kim Young-jin's second brand "Tchakim" not only shows a modern interpretation of hanbok but also makes you want to wear it. One of their most popular items, the "Cheollik dress," was inspired by the traditional uniform for military officers, and yet it manages to still be new and beautiful. Tchaikim refuses to be bound to names like "daily hanbok" or "fusion hanbok." Instead, they want to be known as a readymade brand that brings hanbok aesthetics and sentiments to life. Along with Tchaikim, several other brands are introducing various styles of modern, beautiful hanboks which are perfect for you to wear right away.