Unique animal cafés in Seoul where you can meet cool and unusual animals
Iguanas and raccoons and sugar gliders, oh my!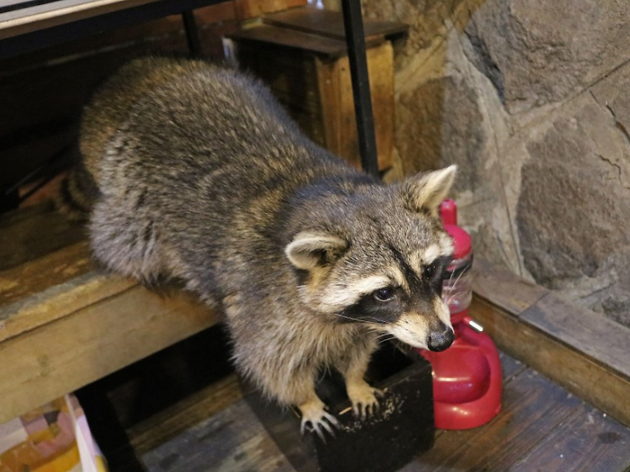 Animal cafés in Seoul — they're not only about puppies and kittens any more. Only at a few thousand wons, you'll get to meet unique and awesome animal friends from around the world at these select places.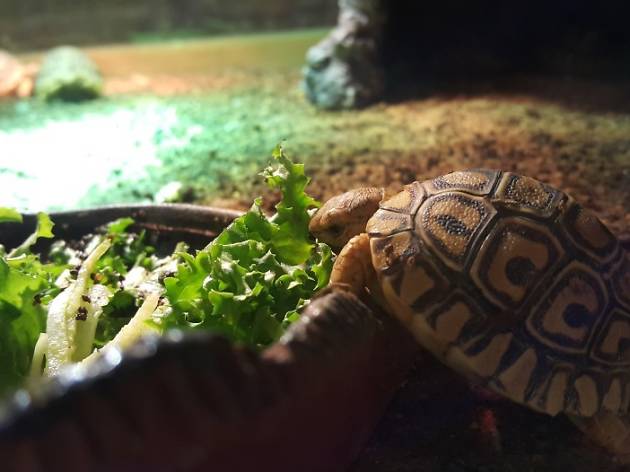 Although many are still unfamiliar with the thought of having a reptilian pet, Koopet in Gangnam is a popular destination for people to see and adopt reptiles. The store offers adoption services of many different species including iguanas, chameleons, frogs, snakes and lizards, along with all the necessary equipment and amenities to keep your pet safe and healthy. That being said, it's a pet store not a pet café, meaning it's not a place for you to go and play with these reptiles. Nevertheless, even if you aren't looking to adopt a new reptilian family member, there are plenty of reasons to give this place a visit. First, you can look at these rare animals much closer than at any zoo around town. Although feeding and handling 'experiences' for a small price were previously offered, the owner stopped doing this after realizing the stress the reptiles had to endure each time. There are, however, weekend 'experience' programs, which are catered only to children. For the children who are only familiar with fuzzy cats and dogs, these reptiles will offer something new to experience and learn. For those of you who are allergic to dogs or cats but have always wanted a companion animal to call your own, a reptile could be a great option. If you do choose to adopt a reptile from Koopet, you can check out their online store (we still recommend take a short trip to the store itself). You can receive detailed information from the professionals at the store and make sure the pet you are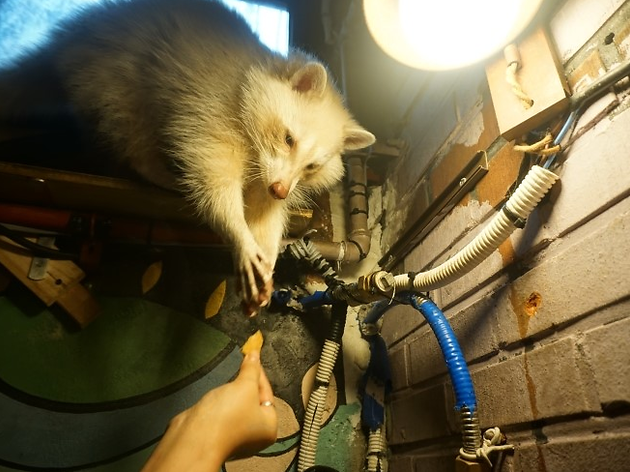 As many of you are aware, raccoons are not native to this country. So, if you wish to go see these awesome animals IRL, Blind Alley is the place to go to. Located near Sookmyung Women's Universtiy, Blind Alley is the designated 'raccoon café' in the area. Before you head in, just remember to check all the information provided. The café itself is divided into 2 areas: the 'raccoons' room' and the café. If you order something from the café, you will be given free entrance into the 'raccoons' room', but for those who are visiting with the sole purpose of chilling with the raccoons, you will be required to pay a fee of 6,000 won. There are 3 raccoons in the café (along with a Welsh Corgi that roams around the café area). Upon entering the 'raccoons' room', you will be handed some feed, which any one of the racccons will excitedly run towards (you can leave the feed on your palm). Don't force these adorable furballs into your lap, though, because it could cost you a bite. Interestingly enough, Blind Alley wasn't originally founded as a 'raccoon café'. The owner first adopted 'Kongy' and 'Milk' when they were just raccoon puppies. She didn't like the idea of leaving them alone at home while she worked and decided to bring them along to the café every day. That's how Blind Alley came to be today. 'Milk', the lighter colored raccoon, was fortunately rescued from becoming an expensive fur accessory. Each one of the three raccoons have a story of their own, which is why we should all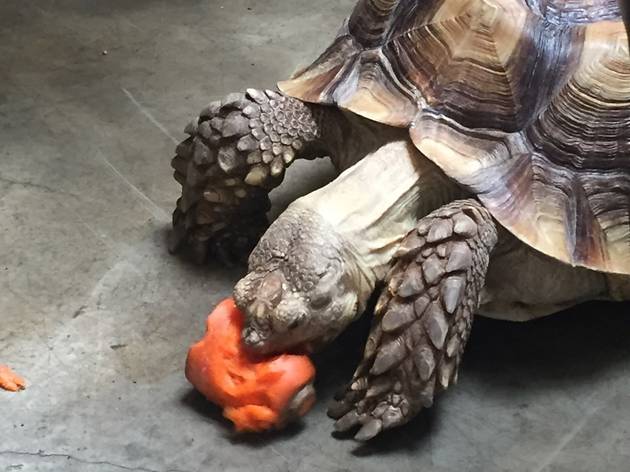 A few years ago, paying an entrance fee to go play with dogs and cats at a café was a thing to do on a date or a day out with friends. This trending phenomenon grew so popular, that many forgot to see how stressful the situations these animals faced each day. Later on, these cafés became the target of harsh criticism as more people became aware of the changes that had to be made for the animals' well-being and safety. The Galápagos café located in Hapjeong is newer animal-friendly cafés that reflect the growing awareness on the ethical treatment of animals. Here, unlike many of the animal cafés, merely 'touching' animals is not the main activity; offering decent café menus and an earthy, relaxed atmosphere complete with its high ceilings, wide open space and plant decors, the café is usually filled with animals freely roaming around the space, along with different types of guests looking for The Galápagos' well-known speciality coffees. Some of the guests read or get their work done in silence, while English study groups can also be spotted here. Their MSG Latte (which does not, in fact, contain MSG) made with fermented coffee and sugar as the base and Africano made with African blends are two of their popular coffees. As the name of the café suggests, the animals that this café takes care of are from the tropics. The resident creatures include a tortoise that slowly roams around the café, the adorable sugar gliders flying around and a cool-looking iguana. The representative