Wanna get wet?
Seoul has 432 water fountains scattered all over the city and we've narrowed down the list of the best ones to get you soaked to the bone
Attractions, Zoo and aquariums
Step into Children's Grand Park and come faceto-face with a grand fountain. This is no ordinary fountain—the water sprays gracefully in sync with the music. Viewed from above, the heart of the fountain is a flower in full bloom, but with a diameter of 30m, the flower is not so visible to park-goers. During the day, the fountain dances to songs from the popular children's series "Pororo." After sunset, ballads such as Westlife's "Mandy" or "Nella Fantasia" play in the background with rainbow-colored lights.
Time: Mon, Wed−Fri 12pm, 2pm, 4–7pm 50min show. Weekends 10am, 12pm, 2pm, 4–7pm.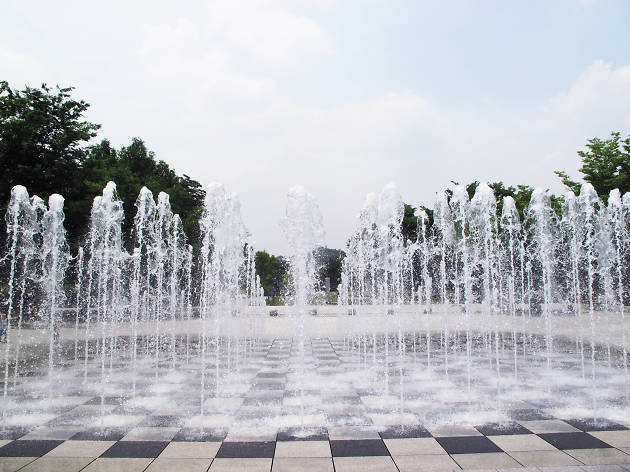 Things to do, Walks and tours
A water fountain shoots up from a checkered floor. From noon to 5pm, the fountain is switched on every 30 minutes. During the 30-minute break, you can almost the kids huffing and puffing impatiently for the water fest to begin. Against the backdrop of lush trees, the view of the water fountain (as well as the children's smiles) is simply refreshing.
Time: Six times a day, once every hour from 12–6pm.
Show more
More to explore