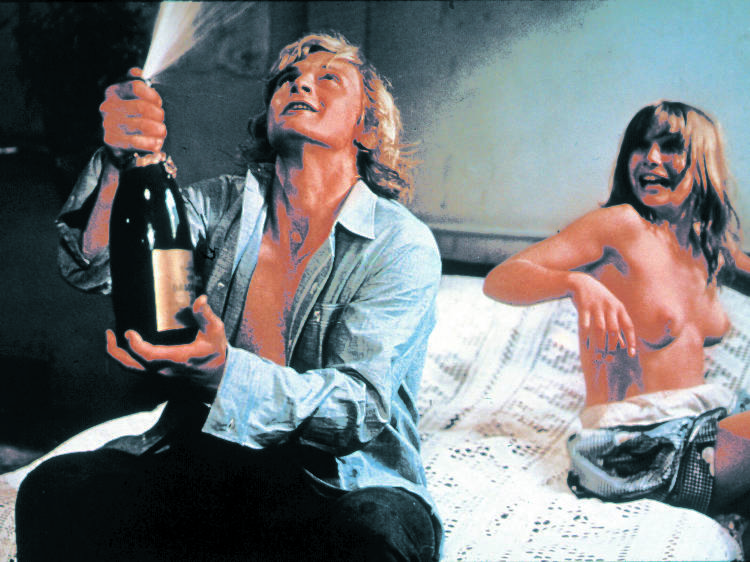 Director: Paul Verhoeven
Bedfellows: Rutger Hauer, Monique van de Ven
The film
Verhoeven's second feature documents the relationship between womanizing sculptor Eric (Hauer) and promiscuous girl-about-town Olga (Van de Ven), from giddy beginnings, through treachery and betrayal to its final, violent end.
The sex scene
It's free love on the freeway as Olga picks Eric up in her car and takes an immediate shine to him. However, it's not the sex scene that's important here, but the aftermath: Following a frank discussion about bodily fluids, Eric zips up a bit too quickly, with alarming and painful consequences.
Why is it so groundbreaking?
Along with 'Don't Look Now' the same year, Verhoeven's film was one of the first to depict sex neither as a furtive act committed behind closed doors nor the pinnacle of human interaction, but as an everyday act between two carefree, consenting adults. It's messy, joyous, honest and human, and the only real risk is of getting something caught in your fly. Tom Huddleston