Lausanne's best restaurants
Searching for a good restaurant? Lausanne has a huge range, from casual lunch options to luxury gourmet dining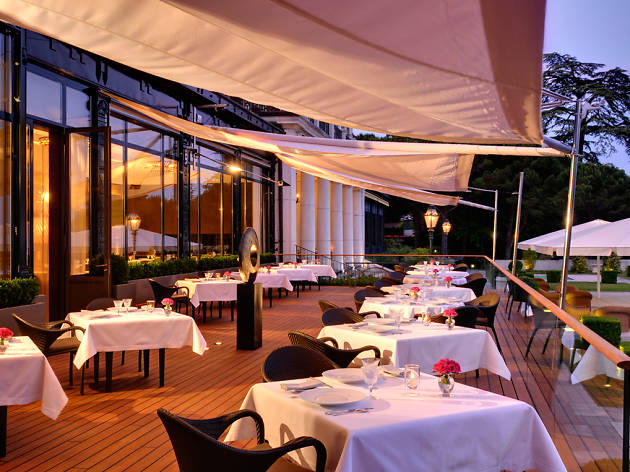 It's only a small place, so when it comes to finding a restaraunt, Lausanne doesn't have as diverse a range in Switzerland's bigger cities, but there are plenty of good places to eat here if you know where to find them. While there's an abundance of café-restaurants serving modern Swiss bistro fare such as beef tartar, burgers, salads and perch filets, it's also possible to hunt out decent Chinese food, an Indian curry and an Argentinian t-bone steak. Traditionalists can opt for classic Swiss cheese dishes at several dedicated places including Pinte Besson and Café Romand. And of course with Italy so close by, Lausanne is peppered with good Italian restaurants. Eating out anywhere in Switzerland isn't a cheap affair, and Lausanne is no different. So if you're going to blow your budget you may as well do it in style at somewhere like Le Cinq. At the other end of the scale a smattering of restaurants such as the Chinese Chez Xu offer real value for money, and most places offer a competitively-priced lunch menu which won't put too much of a dent in your wallet.
Opened at the end of 2014, this stylish brasserie occupies a prime location on the classy (and grassy) Montbenon park, a favourite Lausanne strolling and lounging spot since the 19th century.
Read more
Discover the fine dining style of France's first female chef to be awarded three Michelin stars. Pic creates imaginative, beautifully presented dishes that have earned the restaurant two Michelin stars and 18 Gault Millau points.
Read more
This traditional Swiss brasserie has been serving up specialities from French-speaking Switzerland in its wood-panelled interior since 1951. All this practice means Café Romand is one of the best places in town to try local dishes, such as a platter of dried meats, cheeses and gherkins from canton Valais.
Read more
Tucked away in Lausanne's medieval Cité – which you might think would be overrun with restaurants, but strangely isn't – is this lovely little bistrot serving the food of chef Anthony Macé.
Read more
This funky modern Italian bistro is good for many things: for sipping its namesake Bellini or your cocktail of choice during apéro hour; for snacking on a lip-smacking range of antipasti; for a reasonably priced set lunch menu; or for lively dinner.
Read more
After finding success in Geneva, the much-loved 'chicken place' brings its winning formula to Lausanne. The key to its success is simplicity itself – the slim menu is entirely focused on chicken, and its centrepiece dish is half a spit-roasted bird with salad and Provencal potatoes.
Read more
This tall, narrow building sitting rather incongruously on the end of one of Lausanne's scruffiest streets claims to be the oldest pub in Lausanne, and was set up by a wine merchant in 1780.
Read more
As a restaurant, the food isn't really anything special – the menu of burgers, salads, steak tartar and larger dishes is perfectly decent but doesn't wow (although the chips are rather fine). But the lively, youthful ambiance of the restaurant is a definite draw and prices are reasonable.
Read more
Show more