Find the perfect hotel for your Swiss summer staycation
You know that incredible holiday you've been dreaming of since January? It's right here in Switzerland, so stay put this summer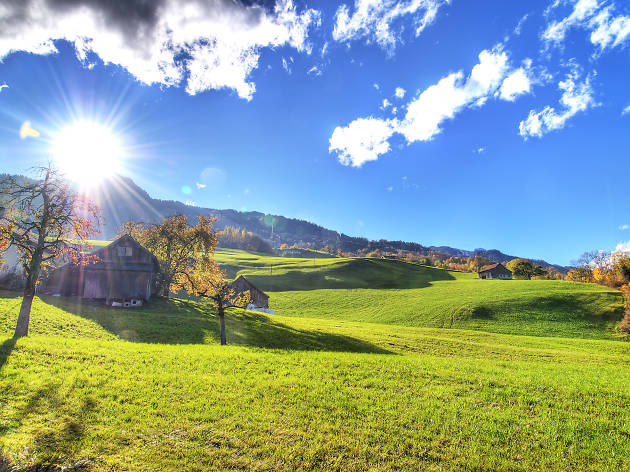 The thing about holidays is, they're meant to be relaxing. And the thing about flying off for a city break is – it's just not really relaxing. Here are two words to solve your holiday woes: Swiss staycation.
Putting it bluntly, Switzerland is awesome, so why not soak it up by sticking around for the weekend? Time Out and Switzerland Tourism have hunted down the finest hideaway hotels that'll allow you to kick back and really disconnect from everyday life, with no travel hassles or expensive flights.
Whatever you're looking for in a holiday, there's a staycation hotel just for you, whether that's lakeside lounging, breathtaking views, mountain hiking, Michelin-starred cuisine, culture, sports or just a next-level swimming pool with panoramic views – trust us, we've found it all in the handpicked hotel selection below.
Head to www.myswitzerland.com/besthotels for more delightfully unique Swiss hotels, guesthouses and much more that'll inspire you to stay put in Switzerland for the summer.
The best Swiss summer staycation hotels