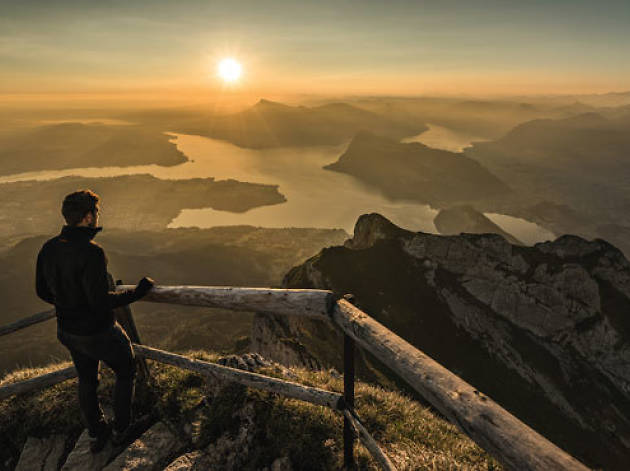 Moving to Switzerland: British expat tips
We talked to British (and Irish!) expats and got their best tips for relocating to Switzerland. From learning the local language to enjoying the scenery, food, drink and cultural events, new arrivals will find so much to enjoy about Swiss life.
Planning on starting a new life in Switzerland? Take the plunge with our guide from local expats on making the most of the Swiss lifestyle.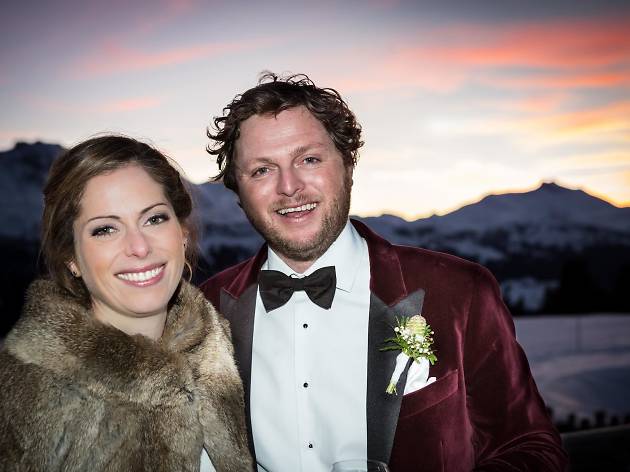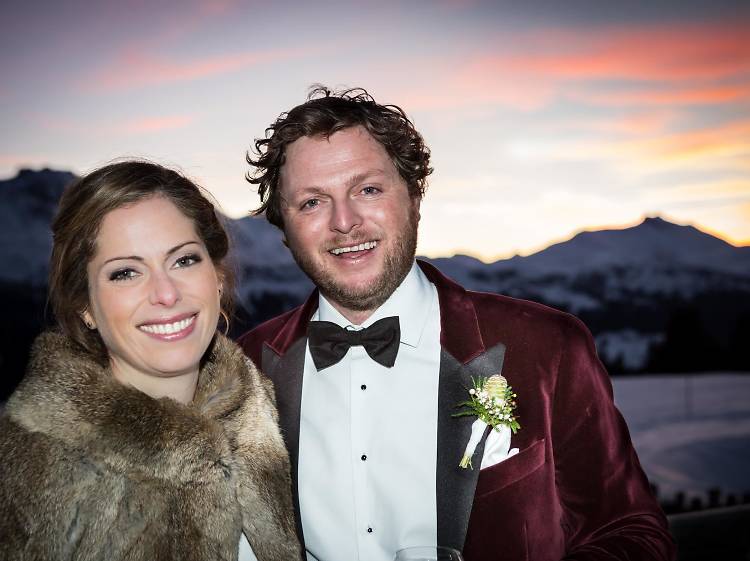 Melody Sky
Before you arrive: it's important to try and learn a small bit about the Swiss culture and if possible some basic langue skills. This will really help you to adjust to life in Switzerland. From a legal aspect, the first thing you need to do is to notify the authorities at your local Gemeinde office.

People: Just remember the Swiss are very polite, reliable and always on time so don't be late... They lack a certain amount of openness so don't think they are being rude.
Things to do: I am a big fan of the mountains in the winter as I was a professional snowboarder for 10 years so I love the snow. Switzerland has world-class ski resorts ranging from world famous free ride paradise of Verbier to Flims and Laax, which not only has the best terrain park in Europe but also a great place for the family.
Best food/drink: Fischers-Fritz is my favourite place to eat. It's right on the water front in Zurich and they serve lake fish serviced in many different varieties including sushi as well as local meats. Drink wise, I love the Old Crow in Zurich. It's a small bar hidden away in old town and they make the best cocktails.


Lived in Switzerland for: 2 years full time
Area of Switzerland you live: Zurich
From: I was born in Somerset then I lived in Hampshire before moving to Switzerland.
Profession: I started a concierge company called Allow Me Lifestyle Management Services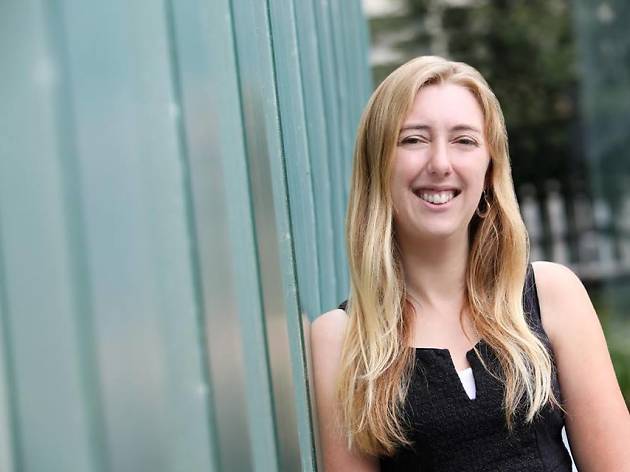 First thing you should do: Explore. Please don't sit in your rather small apartment and think of home. Get out into the shops, discover the new food, new places and hopefully, new cake! See everything the way a child would, or a Victorian explorer: allow yourself to experience surprise and wonder!
Favourite thing to do? Lakes, lakes and lakes! They are beautiful to swim in, sit by, drink next to, walk around, and cruise on.
Best food/drink: Coffee and cake!

Art/culture: Every town has the most amazing little festivals with live music, culture, and beautiful food. A delight to discover at every turn. Check them out!

Lived in Switzerland for: 5 years
Area of Switzerland you live: St. Gallen
From: South West England
Profession: Coach, blogger and writer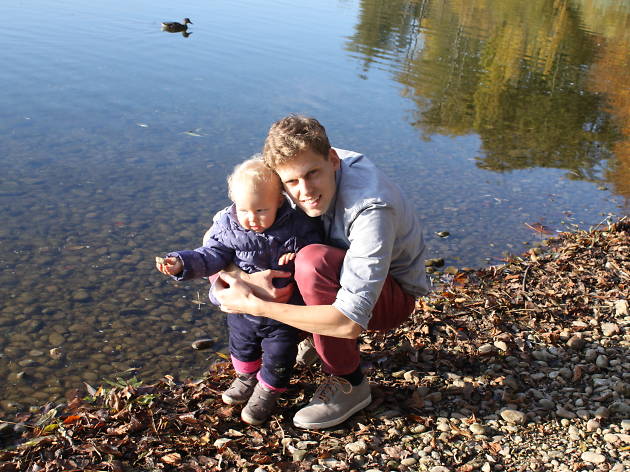 First thing you should do: Get all the paperwork sorted straight away. Putting anything off will be a pain in the long-run.
Best food/drink: The Vorderer Pfannenstiel restaurant serves up a very decent plate of food. Enjoy after a walk through the forest at the top of the Pfannenstiel on a clear day. Or better yet, after a cross-country ski along one of the hillside routes.
There's a short and sweet walk betweeen Uetikon am See and Maennedorf called the Panoramaweg. The view of Lake Zurich and the Alps are great. There's a hotel/restuarant/conference centre called Hotel Boldern that does very good lunches and dinners midway along.
Top tip for life in Switzerland: Learn some of the local language(s) and keep on top of your recycling.
Lived in Switzerland for: 2 years
Area of Switzerland you live: Kanton Zurich
From: London/Newcastle
Profession: Financial Analyst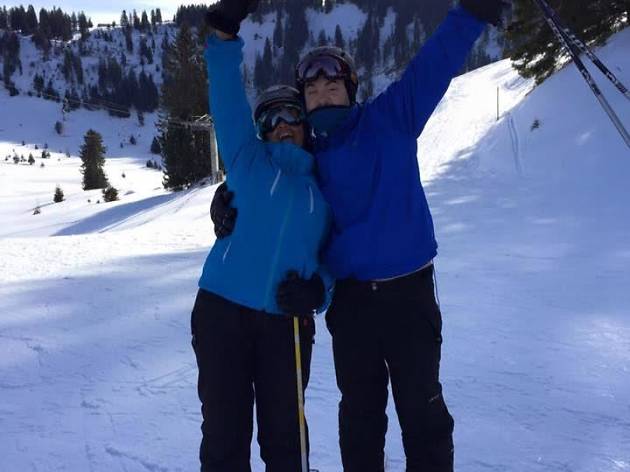 Adjusting to life in Switzerland: Once you understand that you are living in a different culture (but a very welcoming and accepting one!) and you learn how to play the game, life here is extremely relaxing, satisfying and rewarding.

Amazing scenery: Sometimes you can be walking by the lake and look up and see the mountains so clearly it takes your breath away. A highlight was when we hiked in Appenzell last year and made it to the renowned Restaurant Aescher. The restaurant is built INSIDE the mountain: it's not something you see every day.
Best music: My fiancé and I are frequent gig-goers and we have been pleasantly surprised by the variety found in Zurich and surrounding areas such as Basel and Berne. We enjoy the Zurich Openair Festival and want to go to Montreux Jazz Festival. We also like smaller places such as Bar Am Egge, La Catrina and Rote Fabrik.


Lived in Switzerland for: 2 years
Area of Switzerland you live: Zurich, Kreis 7

From: London
Profession: Events & Sponsorship Manager, British Swiss Chamber of Commerce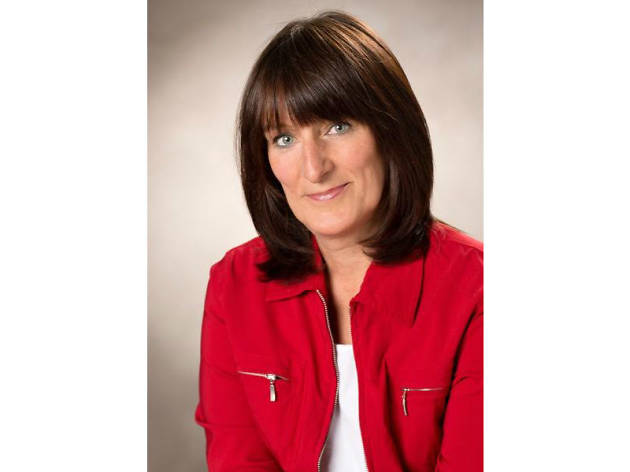 A great way to get to know some locals is to join a club. You could start with an international club, or follow your interests, whether it's tennis, cycling or art. The Swiss don't do a lot of "after work drinks"-type socialising, so joining a club will really help you make friends here.
Best food/drink: There's a Vaud specialty called the Malakoff – it's a fried cheese ball that's like a calorific time bomb. They are gorgeous with a glass of local white wine.
Art/culture: I love Nyon's Paléo Festival. L'Hermitage is a great art gallery in Lausanne and Visions du Réel is a documentary film festival where you can see some amazing films in a great atmosphere.
Top tip: My advice for all expats is stay put! Really get to know your new country and try not to visit "home" during the first year or so as it can be quite disruptive.

Lived in Switzerland for: 15 years
Area of Switzerland you live: Nyon
From: The Yorkshire Dales
Profession: Writer, broadcaster and founder of http://livinginnyon.com/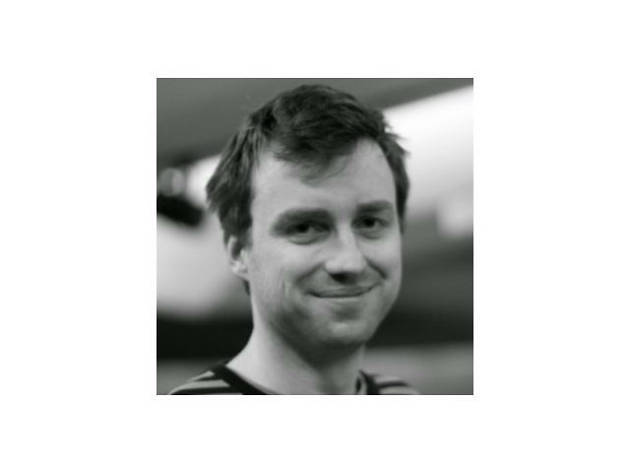 Top tip: Get out there! Switzerland is an amazing place to live with a wealth of activities to do and fun to be had but it will rarely jump out at you, you need to go out and find it yourself. If you're in Geneva, get a bike, this city is so accessible by bike it's fantastic! You can cross the city in 10 mins.
Best food/drink: La Verre a Monique is a great place to grab a good cocktail. Cafe Remor on Plainpalais is also a great place to get good food and ice-cream.
Culture: Geneva is full of cultural things to do for locals and expats. I am a theatre improv fanatic so I love going to see anything by Geneva English Drama Society, a local English-speaking theatre group, as well the The Renegade Saints, a Geneva-based improvised comedy troupe that host incredibly funny shows every month.


Lived in Switzerland for: 3 years
Area of Switzerland you live: Geneva
From: Dublin, Ireland
Profession: Software Architect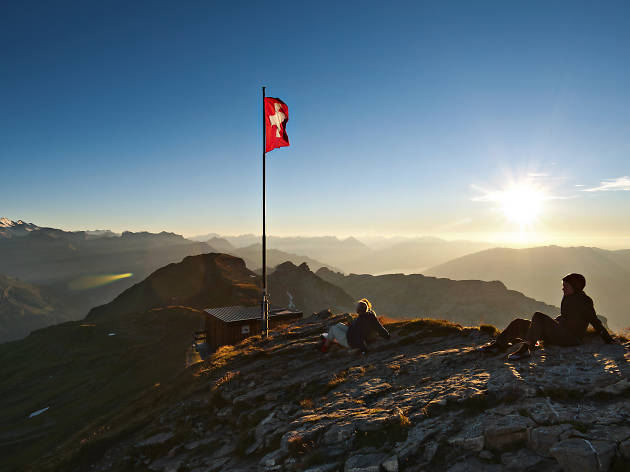 Nico Schaerer / Switzerland Tourism
After you're settled in: you'll probably need a holiday. The most important thing is to knock on the door of you neighbours with some small peace offering. The couple of points that you will win for this will be invaluable in later discussions about who left mud in the hallway.
Art/culture: Well we have Art Basel which is always eye-opening and the concert roster is pretty good, I got to see the Eagles here which was a childhood dream.
Top tip: A practical one is that supermarkets (Coop especially) will reduce all sorts of stuff, but especially meat prices towards the end of the day with their 50% stickers, which can have a seriously beneficial impact on your daily shop.


Lived in Switzerland for: 16 Years
Area of Switzerland you live: Baden
From: Sevenoaks, Kent
Profession: Digital Transformation Consultant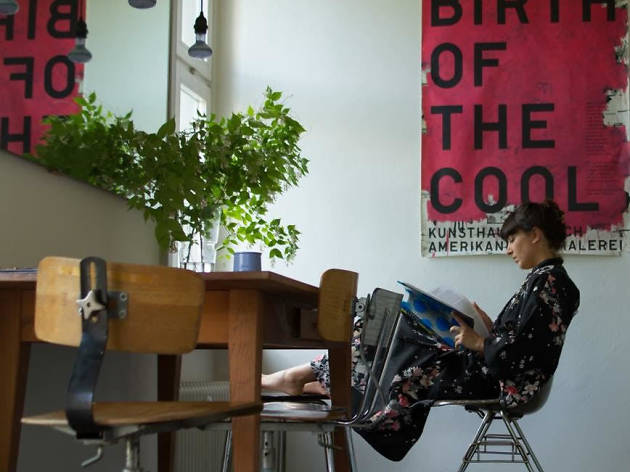 The first thing to do when you arrive is grab a coffee in one of the many GREAT coffee houses in Zurich. Get to know the friendly staff at Cafe Henrici and try their cold brew, the place has a warm and mellow vibe. Try the filter coffee at BANK, which has a vibrant atmosphere and is 'the place to be' at the moment. Finally Grande is great for people watching.

Swimming: If the weather is nice, go straight to a Badi (lakeside swimming baths). Seebad Enge is great for relaxing, swimming, eating with a hipster vibe. Utoquai has three areas: women, men, mixed, and a more civilized ambiance.
Art & culture: Art is everywhere in Zurich. In addition to the fabulous museums, galleries and venue halls, there are great local galleries and lots of dinner parties and events going on too. Helmhaus focuses on contemporary Swiss artists. And Museum Rietberg has wonderful architecture and great shows.
Top tip: Take time to understand the Swiss. They are great people who build long lasting friendships - I've made some of my best friends during my time in Zurich.
Lived in Switzerland for: 9 years
Area of Switzerland you live: Zurich
From: Solihull - West Midlands
Profession: Bringing Humanity back to large conglomerates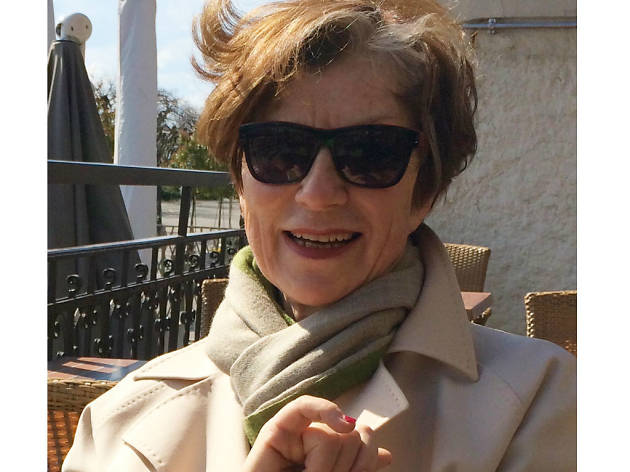 First thing to do: Invest in a Travel Pass. Getting around the country is relatively easy by public transportation, certainly better than by the traffic-jammed roads. Take the train from Lausanne to Montreux and gape in awe at the majestic beauty of Lake Geneva bordered to the south by the French Alps and to the north by the UNESCO World Heritage site of Lavaux vineyards. Or do the same on a boat that stops in a string of medieval villages along the way.
Art/ culture: With the highest concentration of museums per capita in the world, there is something for everyone, from watch-making to design, from chocolate to art. My top list for contemporary fare: Beyeler in Basel, Hermitage and the Collection de l'Art Brut in Lausanne, MAMCO in Geneva, Haus Konstruktiv in Zurich, CAC Yverdon, Kunstmuseum Aarau, Musée d'art de Pully.
Top tip: Don't run out of milk. Shops close early on Saturday and stay closed until Monday morning!

Lived in Switzerland for: Ages
Area of Switzerland you live: near Lausanne
From: Lived in Wandsworth, London
Profession: Arts journalist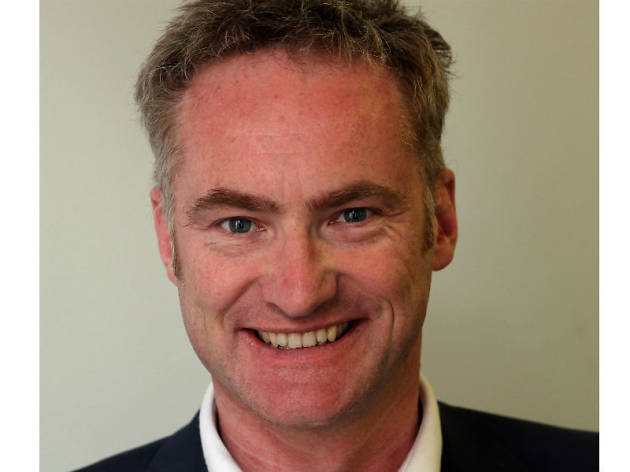 On arrival: If you're lucky enough to arrive in Zürich on a hot summer day, you could do worse than start with a trip up Uetliberg to get your bearings, followed by a dip in the lake. Or vice-versa. I love hiking and almost every corner of Switzerland is spectacularly beautiful and incredibly well-connected -- buy a Halbtax, some walking poles and good boots, stick a pin in the map and get on a train.
Best food/drink: Vietnamese at Asiaway, or the new Tibits -- both in Oerlikon
Top tip for life in Switzerland? Relax into it. Don't expect things to happen as quickly as they do in the UK, but prepare to be pleasantly surprised on a regular basis. Learn some German. And avoid comparing Swiss prices with those elsewhere -- it will only stress you out!

Lived in Switzerland for: 2.5 years
Area of Switzerland you live: Zürich
From: London
Profession: Analyst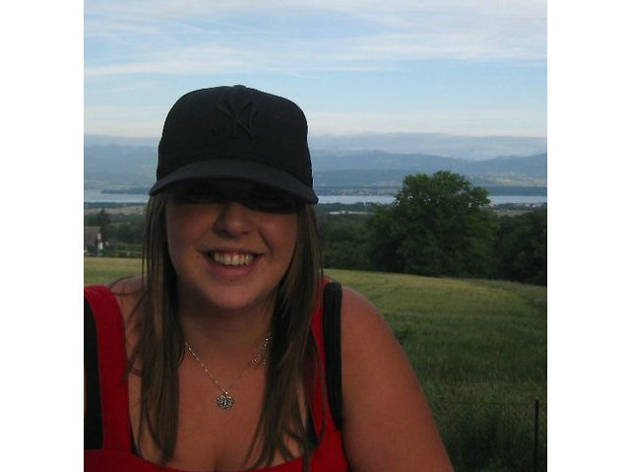 First thing I did in Geneva:
Explore, I found the character of the city magical. There's amazing views of Mont Blanc from the top of the vineyards outside Geneva.
Favourite thing to do in Switzerland:
Swim in the lake in summer
Best food/drink:
Wine (Chateau de Duillier)
Art/culture:
Lots, most of the museums have a free day and show different exhibitions.
Top tip for life in Switzerland?
Be financially prepared!

Lived in Switzerland: On and off for 5 years
Area of Switzerland you live: Zürich presently but used to live in Geneva
Fom: York, North Yorkshire
Profession: I own and run an English-speaking daycare
You might also like
Welcome to Switzerland! We've put together a short taster guide on some of the stuff people moving to Switzerland need to know, plus a few great tips so you can begin exploring this incredible, jaw-droppingly beautiful country. This is by no means an exhaustive list, but it's a great place to start.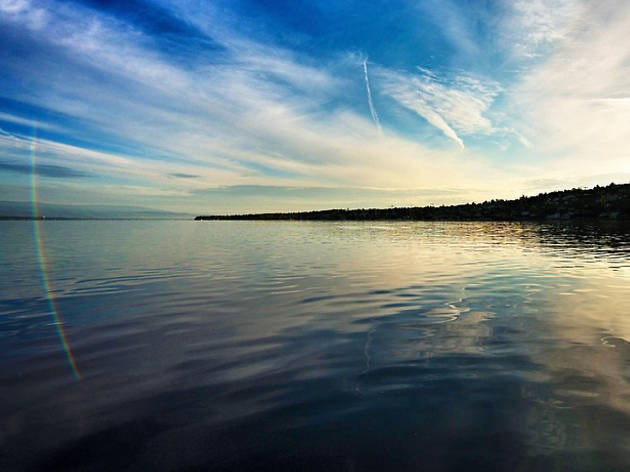 From fun swimming spots to Geneva's hottest sporting event, we've lined up ten great ways to get to know the city.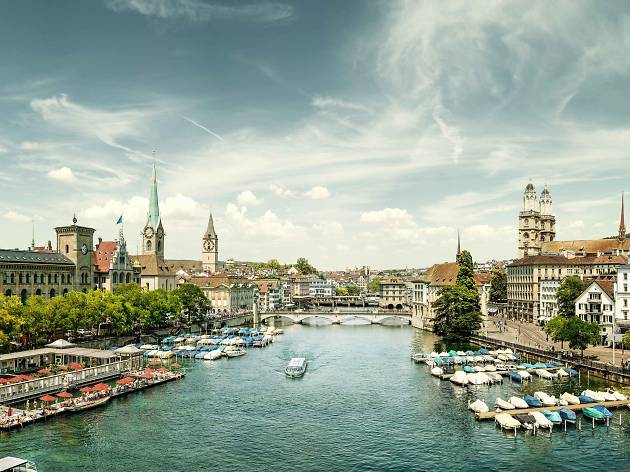 Zurich is Switzerland's biggest city, with a population of around 380,000, rising to around 1 million for "greater Zurich" around the lake. Zurich is in the German-speaking part of Switzerland but you'll find most people speak enough English here for you to get by. The main tourist office is at Zurich's Hauptbahnhof train station. Below are our top tips for getting started in when you move to Zurich.