The ten best things to do in Phuket
Here's how to lift your experience on this already-blissful Thai island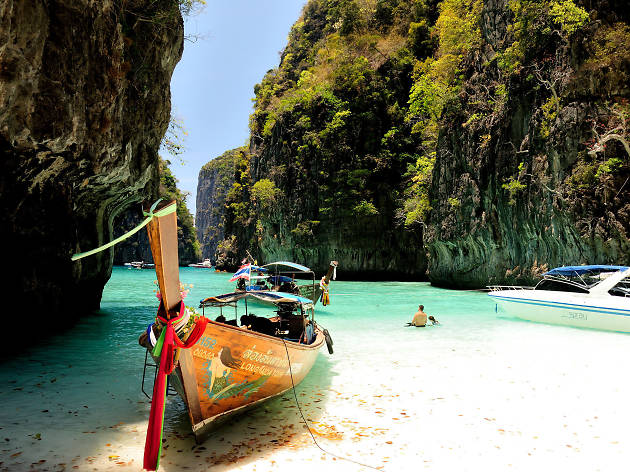 Phuket is many things to many people, and as a result it's also overflowing with things to do. This means it can be tricky trying to track down the best of what's on offer, but fear not, as we've handpicked ten awesome places and activities so that you don't have to do the hard work. From eating and drinking to sightseeing to wellness to partying, we've got you covered with our selection.
The ten best things to do in Phuket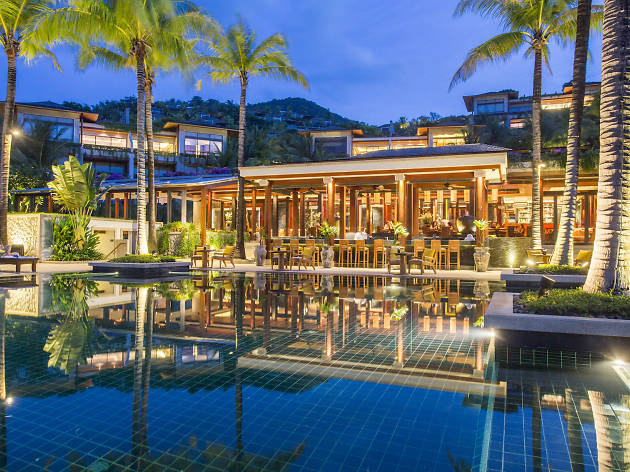 The Sixth Floor Photography
Stay here: Andara Resort & Villas
Set on a luscious green hillside above Kamala Beach, Andara offers truly impressive luxury accommodation for those wanting to be wowed. Choose from a range of suites and pool villas, offering everything from ocean views to infinity pools to a private chef for those that want to go the extra mile. Elsewhere around the gorgeous site, you'll find two classy restaurants, extensive wellness facilities at the spa, a gym, boutique shopping and even the chance to charter a private yacht.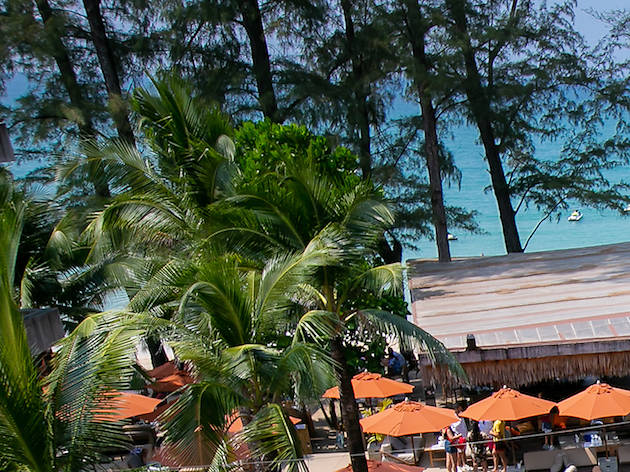 Toh Bandit
The iconic Ibiza beachfront club has landed on a glorious part of Kamala Beach. Just like the Spanish original, the Phuket instalment offers regular events led by big-name DJs, who spin primarily house and disco soundtracks into the early hours. Part of the club is also a restaurant that's led by renowned chef Garfield Angove, serving global dishes from sushi to burgers, plus suitably exotic cocktails, meaning you can fuel yourself up in style before all that dancing.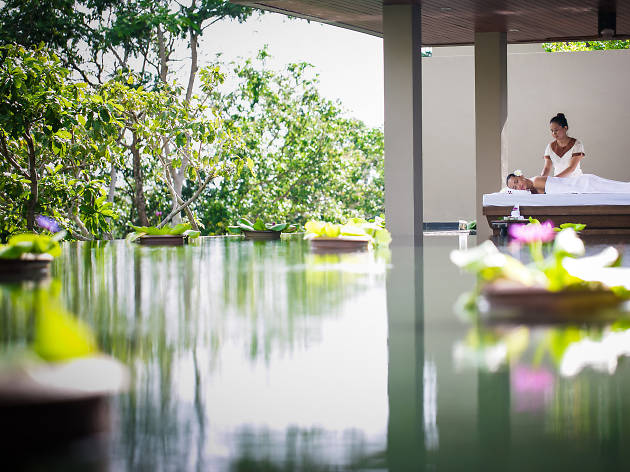 Photograph: Courtesy CC/Flickr/Avista Hideaway
If you're looking for the most exquisite luxe Thai massage and Ayurvedic therapies in a beautiful, tranquil setting, head for this stunning spa. With a vista of rolling hills, these rejuvenating beauty treatments (including standard Thai massage for traditionalists) are the perfect addition to your everyday escape, and there's also a carefully considered wellness dining menu.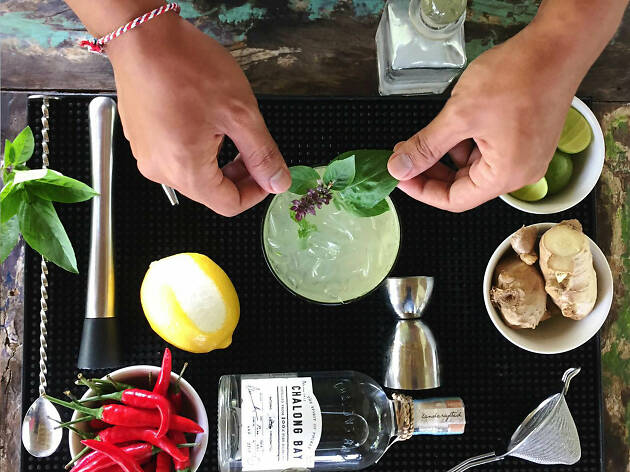 Chalong Bay Rum Distillery
Drink here: Chalong Bay Rum Distillery
Thailand might be known for its ferocious whiskies, but the owners behind this small, eco-minded distillery are proving it can produce award-winning rum as well. Sustainably produced using purely hand-harvested, local sugarcane, the rum tastes great and the spacious, airy bar is the perfect place to sample a mojito, caipirinha, or both. It also offers tours and tastings.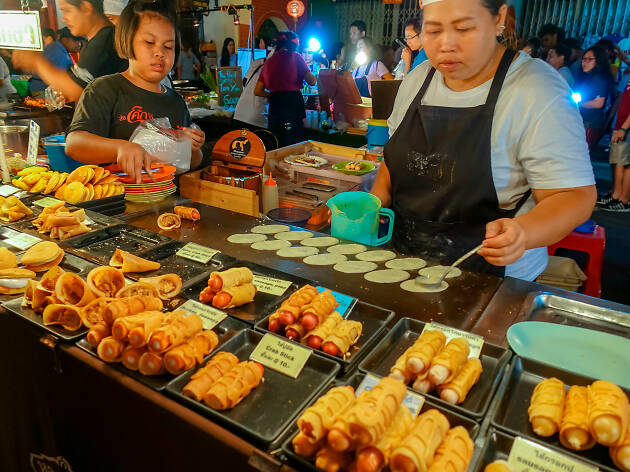 Photograph: Shutterstock
Shop here: Naka Weekend Market
This enormous weekend market in Phuket Town sells all sorts of wares, with a large outside area packed with street food hawkers serving speciality dishes and Thai favourites. You can get everything from spicy stir fries to pancakes, fruit salads and spring rolls here. Most stalls do just one dish, but do it very well.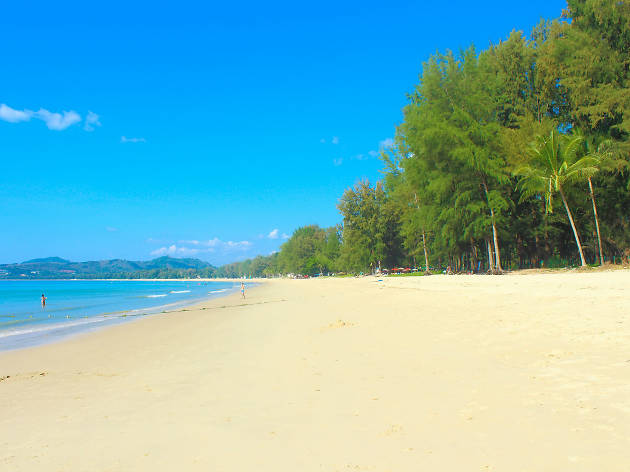 Photograph: Courtesy Shutterstock
Explore this: Bangtao Beach
There are dozens of beautiful beaches on Phuket, but Bangtao is the pick for many in the know. This 8km-long stretch of soft white sand is home to some of Phuket's best-regarded restaurants and resorts, including those of Laguna complex, where there's a relaxed yet refined vibe that's perfect for sunbathing and slow strolls in the sand.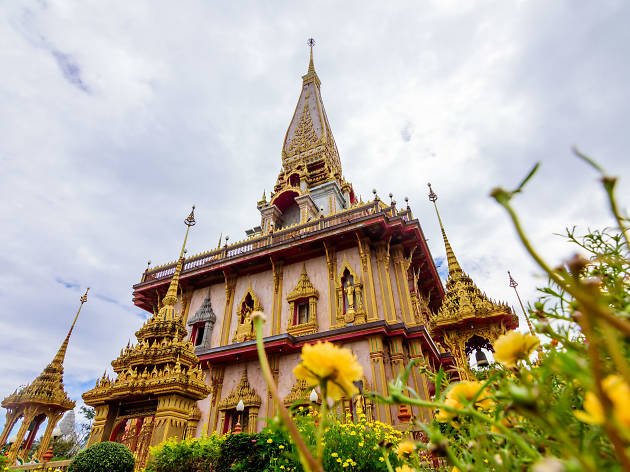 Photograph: Courtesy Shutterstock
The most important and largest Buddhist temple on Phuket features a grand pagoda housing a splinter of bone from Lord Buddha himself. The beautiful buildings and grounds are also the perfect place to take a break from the beach. Always bristling with local worshippers and curious tourists, it gets crowded, so come early in the day. And remember: this is a sacred site, so make sure you cover up.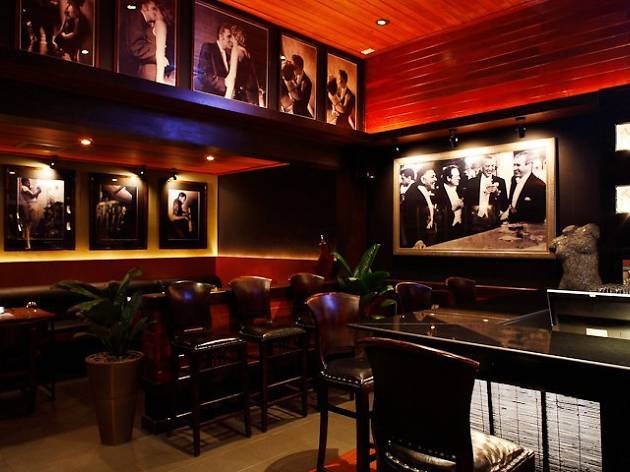 Photograph: Courtesy Siam Supper Club
This seriously chic bar and dining destination is renowned for its refined yet relaxed old-school atmosphere, sublime cocktails and fantastic food. Stepping out of the tropical heat and inside Siam Supper Club is like being transported to another world that give this place an atmosphere that's unique on Phuket. The menu is mostly Western and the wine list is among the best on the island.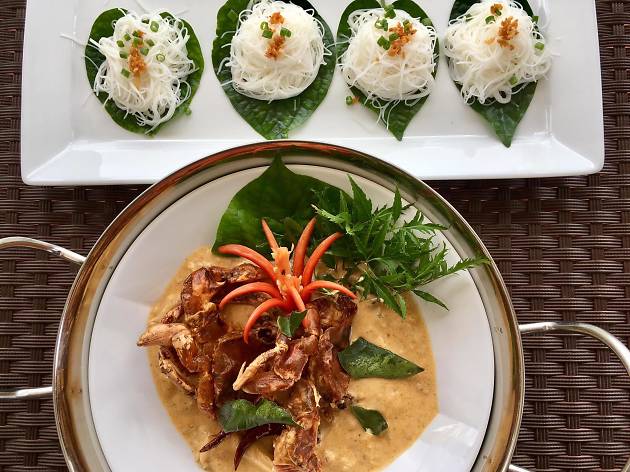 Photograph: Courtesy Mom Tri's Wok Gallery
Probably the most romantic place to dine in Phuket, this award-winning restaurant – attached to the resplendent Villa Royale boutique hotel – has some of the best food, wine and views on the island. Book a table on the terrace, pick a bottle from the 700-strong wine list and soak up the atmosphere at one of Phuket's best restaurants.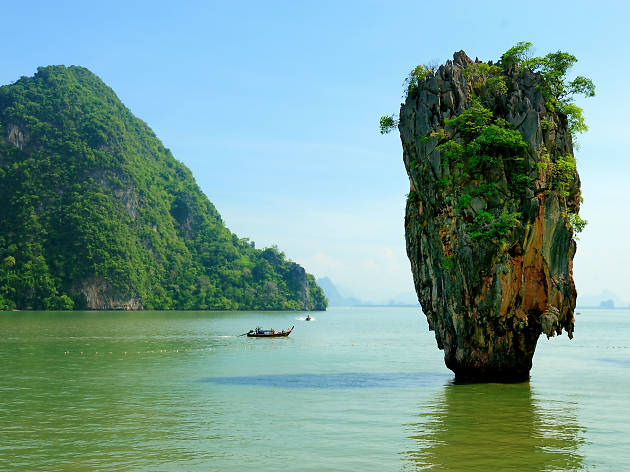 Photograph: Courtesy Shutterstock
Do this: island hopping in Phang Nga Bay
The chance to hop aboard a speedboat and explore the hundreds of tiny islands surrounding Phuket is not to be missed. There are dozens of tour operators offering different trips, but if you've only got one day, head out on a Phan Nga Bay/James Bond Island trip to the jaw-dropping limestone cliffs made famous by 007, plus a few other small islands for snorkelling and beach time.