Your ultimate guide to Bangkok
Discover the best events, attractions, restaurants, bars, clubs and more in the city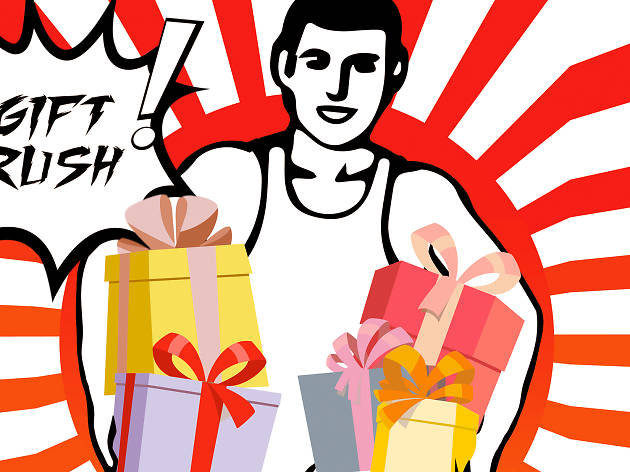 The Time Out gift guide 2017
Season's greetings, Bangkok! Still looking for year-end gift inspiration? Relax – we've sorted out. The Time Out Bangkok gift guide is packed with ideas sure to satisfy everyone, from your grumpy mom to really picky friends. Enjoy! (Click the tab below to see more categories)
คลิกที่นี่เพื่ออ่าน Time Out Bangkok ภาษาไทย
Latest restaurants and cafés review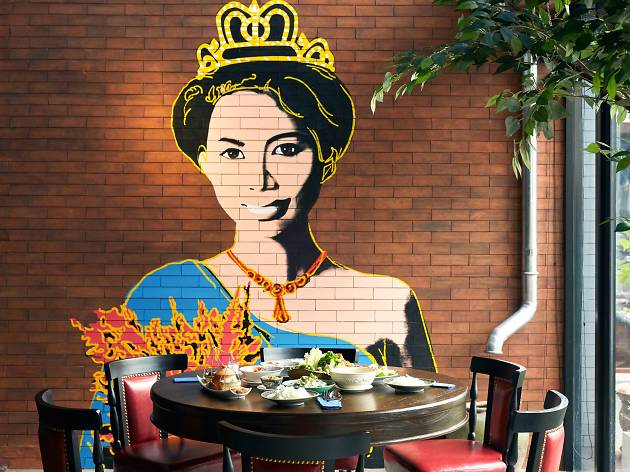 Sri Trat
For most Thai folks, Trat, a small province on the eastern seaboard, is of little significance – barring its islands, which are usually overrun by tourists. But for the food-passionate, the region is home to one of the most delightful cuisines in the country, thanks to its abundance of seafood, fresh fruits and rare herbs. Recently, Trat native Wongwich Sripinyoo, hoping to put the city's signature dishes on the food map, opened Sri Trat, a restaurant that also pays tribute to the two things he loves the most: his hometown and his mother. Tucked in Sukhumvit 33 (a soi that's already brimming with restaurants offering a gamut of choices), this charming house-turned-restaurant is stylishly dressed in dark indigo tones and greets diners with a make-yourself-at-home vibe. The reception room also functions as the bar, where a giant rose – the favorite flower of Wongwich's mother – has been hand-painted on the floor. The homey dining room features chic, rustic details, with walls decked out with framed photographs recalling the owner's childhood memories, and one corner is devoted to a colorful mural depicting his mother, a former beauty queen, elegantly clad in a locally inspired gown. The menu carries items that strictly follow old family recipes and meticulously combine an array of fresh ingredients (some of them grown on-site). It includes staple dishes from Trat like pork curry with chamuang leaves (B220), which highlights tender pork chunks swimming in a tangy herbal soup.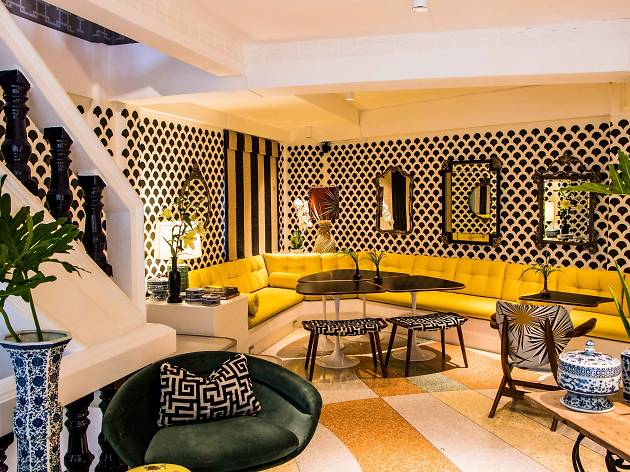 Magpie Café
Award-winning designer (and part-time Insta-hunk) Nappadol "Ou" Baholyodhin has been calling himself an On Nut local for a while now—to the fact that he's been heading the design team for home textiles at silk institution Jim Thompson, which is headquartered in Soi On Nut 30, for four years. A coffee—latte in particular—addict, Ou found himself struggling to find a good place to buy coffee before going to work. He found his solution when he discovered that this odd-shaped shophouse near his office was being rented out—Ou decided to open up his own café. The talented designer knew the moment he stepped inside the shophouse—once a ramshackle noodle shop—that he would be able to create a miracle and transform the space. And he did—starting out with the first two floors. The decor and the name of the place, Magpie, reflects Ou's personality of collecting things. The first floor of this tiny, five-story building now boasts elegant décor inspired by an European orangerie—white walls have been hand-painted with green chinoiserie patterns, vases full of flowers, plants and ferns hang from the ceiling, and natural light filters in through huge windows—everything follows Ou's dream of creating a lush, garden-like ambiance. The windowless second floor (actually a mezzanine) has been converted into some sort of lounge, with sophisticated sofas, Chinese porcelain and shiny mirrors. The third floor is now on its way to becoming a chef's table-style supper club with five chefs taking over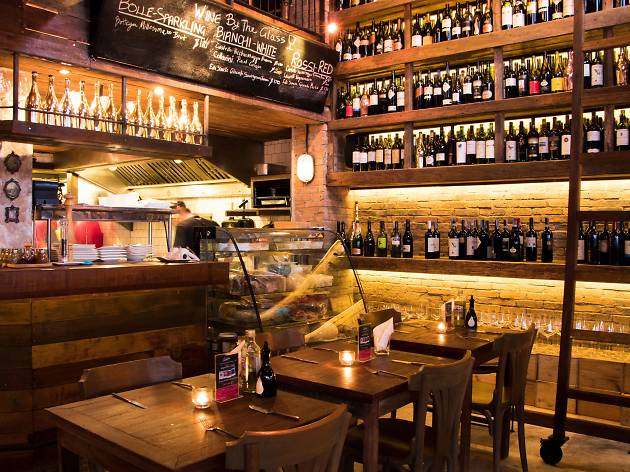 Cantina Wine Bar and Italian Kitchen
A few yearsback, the main stretch of soi Ari (Phaholyothin 7) became known as one of the city's most promising food hubs. Now, the parallel soi, Ari Samphan, is starting to gain equal prominence, clustered with an array of new restaurants. One in the growing long list is Cantina Wine Bar and Italian Kitchen, the one and only Italian establishment in the neighborhood.  Run by the people behind Sukhumvit hotspots like Above Eleven, Charcoal and Havana Social, Cantina seems unassuming from the outside, but a contradictory scenario hits you when you walk in. The candle lit enclave is decked out with medieval details, giving the venue the feel of an underground church in Europe. One wall holds a tall wooden wine rack – it extends up to the darker and more intimate second floor – that stores premium bottles.  The menu offers simple, produce-driven Italian favorites that deliver on-point flavor. You have a selection of bruschetta (from B230) and a variety of Neapolitan-style pizza. Try the cheese-loaded mascarpone e tartufo (B520), which is topped with mascarpone, mozzarella and San Daniele ham, and drizzled with white and black truffle oil.  Pasta spans simple carbonara (B240) to a lasagna that is whipped up following a family recipe. The homemade approach also carries into impressive desserts like tiramisu (B180) and panna cotta (B150), which are both served in hefty portions.  Co-owner Mathew Milotich is certified a sommelier so you can trust him to recommend the best wine to
Clinton Street Baking Company
Bangkok ends a year big with the opening of Clinton Street Baking Company, a New York-born pancake purveyor of celebrity chef Neil Kleinberg. Tucked in the just-opened fine-dining zone on the ground floor of Siam Paragon, the Bangkok outpost dishes out all-day breakfast and comfort food that puts a spotlight on Kleinberg's signature buttermilk pancake, which has been praised by some food critics as the world's best. Your choices are two (B260) or three pieces (B320) plus the topping of your like (blueberry, banana walnut and chocolate chunk). Other goodies that made their way into the menu include Chicken & Waffles (B320) that sees the buttermilk fried chicken serves on waffles, and French toast (B260) that is made of brioche and served with caramelized banana, roasted pecans, and warm maple butter.
find more bangkok restaurants
The latest Time Out interviews