Your ultimate guide to Kuala Lumpur
Discover the best Kuala Lumpur events, things to do, restaurants, music, film, art, theatre, nightlife and more...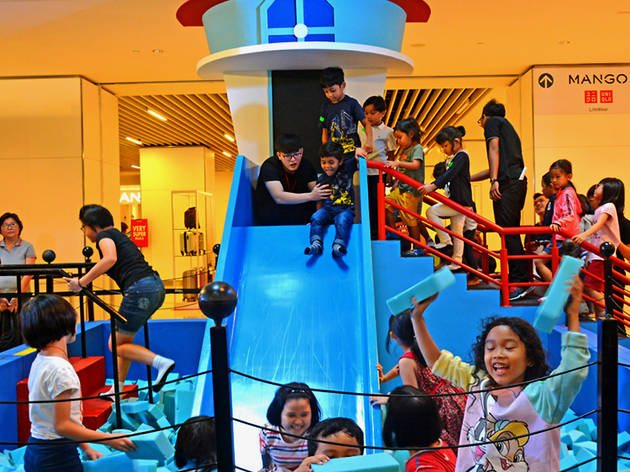 Fun with Nickelodeon at Sunway Putra Mall
From August 10 to 26, Sunway Putra Mall will become your favourite shopping destination for you and your family. Besides the great variety of shopping and dining options in the mall, there will be a special Nickelodeon Playground just for the kids. There are three main activities featuring popular Nickelodeon characters at the Playground – which is happening throughout the school holidays – combining education and entertainment. Start with the PAW Patrol Pawsome Slide then move on to the Kiddie Car Ride with Blaze, where the kids can choose to manoeuvre their cars by remote control or manually. On August 18 and 19, there's an extra-special treat courtesy of Shimmer and Shine, everyone's favourite twin genies-in-training. There will be a play table with lots of activities and a Meet and Greet session with the mascots. The best part is all these activities are FREE! You'll also be happy to know that there are hand sanitisers located at every station within the Playground. So don't forget to get little hands (and yours) sanitised before and after play to keep those pesky germs away. After a long day of playing, get the kids a memento of the fun day in the form of their favourite toys at the merchandise area which is conveniently located right by the Blaze play area. Meanwhile, the Toy World merchandise zone at the Main Concourse stocks popular Nickelodeon toys, including Shimmer, Shine as well as Paw Patrol's Ryder, Marshall, Chase and Skye products. Sunway Putra Mall is a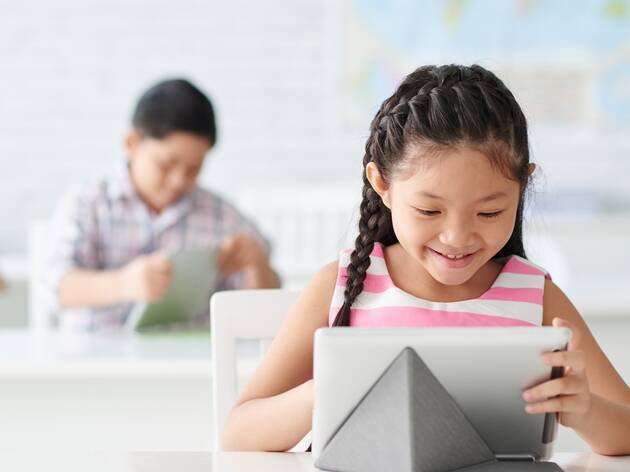 Best educational apps for kids
It's nearly impossible to keep the kids away from electronic devices these days, so might as well make the most of screen time with apps that will actually teach them something useful. Here we've rounded the best educational apps for kids that offer fun and knowledge at the same time. 
New restaurants and bars in KL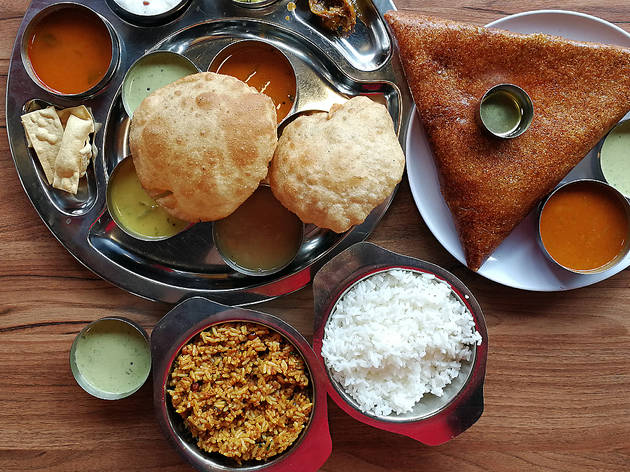 MTR Malaysia
What started out as a humble vegetarian eatery in Bangalore almost a century ago in 1924, Mavalli Tiffin Rooms – or MTR – now has multiple outlets across Asia and the Middle East. Its latest outpost in KL promises hearty South Indian vegetarian fare that's not only affordable, it's also good for your waistline. Inside, posters on the brand's long history are plastered on the bright red walls, while simple furniture and a spotless space allow the food to shine. The expansive menu is made up of familiar South Indian dishes like idli, vada, dosa, thali sets and more. A must-have is the masala dosa (RM9) – light and crisp, made with a mixture of grains and pulses laced with ghee, filled with spiced potatoes, and accompanied by green chutney, lentil sambar and even more ghee. The smooth, shiny surface of the crust is telling of a good dosa; here at MTR, it's good. If that doesn't fill you up, go for the Mini Meals (RM13). Don't be fooled by its innocent-sounding name; this hefty meal consists of palya, vegetable sagu, plain rice, curd rice, sambar, rasam, papadum, pickles, payasum and a choice of either plain dosa, poori, chapathi or akki roti. If you're really hungry, the Special Mini Meals (RM19) comes with even more items such as bisi bele bhath, kosambari salad and a dessert. If you're working in the vicinity, you'll be happy to know that MTR offers daily specials alongside the regular selection. We visited on a Thursday, so our options were pulliogre (RM8.50), thatte idly