It's all about Time In – for now.
We're all in this together and staying home. Eat well, keep fit, order in, watch your favourite series, have afternoon naps, entertain your kids and most importantly, stay safe!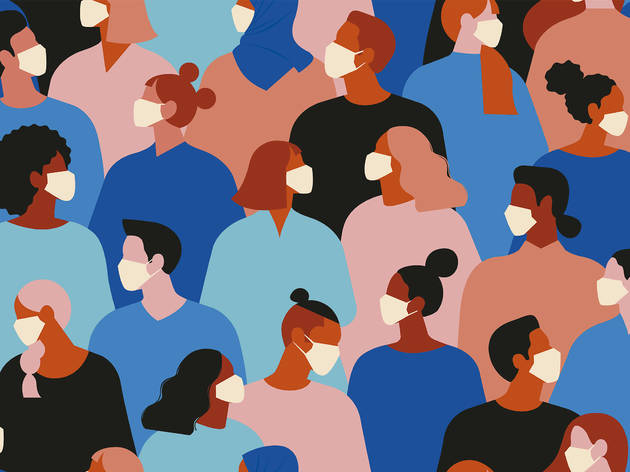 COVID 19 in Kuala Lumpur: What You Need To Know
COVID 19 (Coronavirus Disease 2019) has been described as a global pandemic by the World Health Organisation, which means that it has spread across six continents. We are all aware of it, discussing it non-stop and the media is packed with news and information. There's also a lot of misinformation and we must understand that our first line of defence in a situation like this is having the correct knowledge. Follow official guidelines, remain calm, practise social distancing and good hygiene, stay home and be aware of what the symptoms are. If we all 'obey the rules' collectively for once, this situation will ease with time. For now catch up on all those things you wanted to but never had the time for, binge on those series, overindulge your children, spring clean, keep fit, water your plants, argue with your teens, experiment in the kitchen, work – whatever gets you and the rest of us through this. What is coronavirus? Coronavirus Disease 2019 (COVID-19) is an infectious disease caused by a newly discovered coronavirus. It was first identified in Wuhan, China and as of today (March 22nd, 2020), there are over 294,000 cases across 187 countries / areas / territories with 12, 944 confirmed deaths. Common symptoms include fever, dry cough, fatigue, aches and pains. Other symptoms include shortness of breath, sore throat.   For more information: Ministry of Health Malaysia World Health Organisation (WHO)   How will COVID-19 affect your daily life in Kuala Lumpur? From now till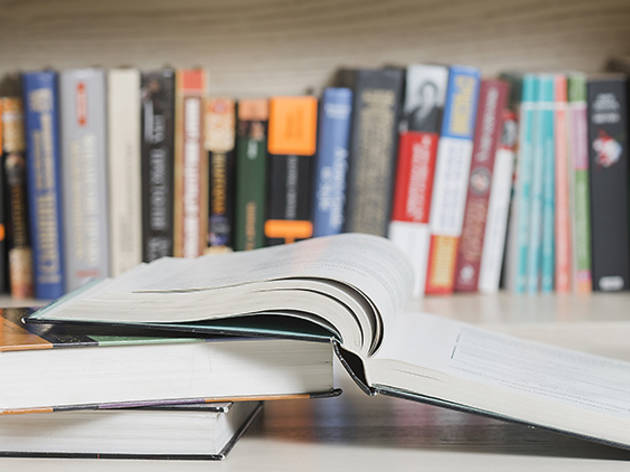 Stay home and read a book
Lit Books This independent bookstore is run by a husband-and-wife team who used to be journalists and are clearly passionate about books. Critically acclaimed fiction across genres is available from the classics and Asian literature to historical biographies and unique cookbooks, each title has been carefully selected to appeal to bibliophiles, casual readers and non-fiction enthusiasts alike. https://www.facebook.com/mylitbooks/   Areca Books Areca Books is a niche publisher located within Penang's heritage zone focusing on mostly non-fiction works covering architecture, social history, biographies, cultural heritage, visual arts and the environment. Most of the books here revolve around Penang and the island's rich and vibrant past. If you're looking for a more substantial read or a literary gift, this site is worth a look. https://arecabooks.com/   Bookalicious An established independent bookstore located in Subang Jaya, Bookalicious also does roaring online trade. They have an extensive selection of books covering many genres from young adult reads to Asian literature to global bestsellers, collectible editions and great non-fiction titles. Prices are competitive and there's always some discounts available especially for the book bundles. https://www.facebook.com/bookalicious   Gerakbudaya Known as a socially aware publisher and distributor of books, Gerakbudaya's offerings tell stories and inform from a different perspective. Its aim is to educate readers about Malays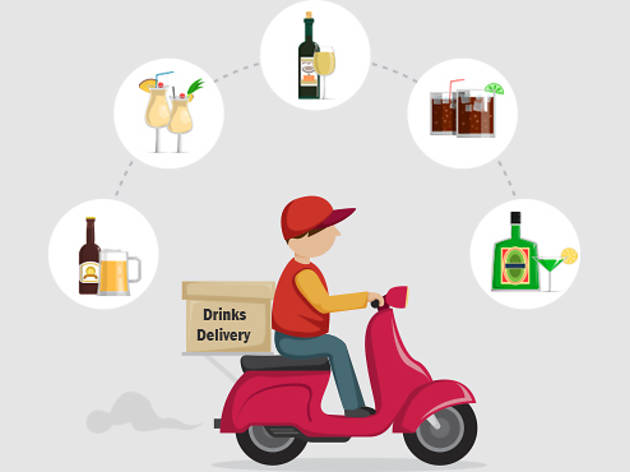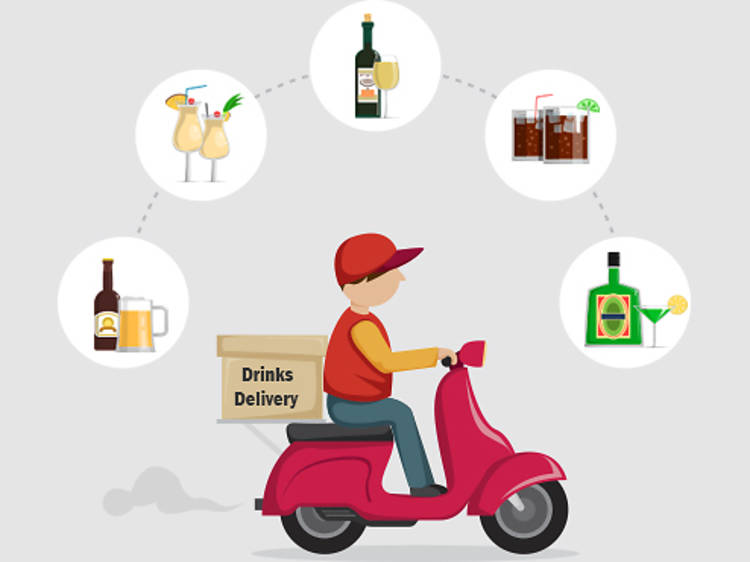 Stay home and be merry
Wine, craft beer, spirits and cocktails delivered by your favourite bars. The MCO has been extended, but this doesn't mean you have to become teetotal. We're not suggesting you use the stay in order to warrant an intervention when this is all over, but by ordering from these bars, you are supporting local businesses while they are unable to stay open. So, this is a win-win situation – you get your favourite drinks and contribute to the local economy!   Concubine KL This funky Chinatown establishment has come up with a takeaway and delivery menu featuring their signature fusion dishes like Bulgogi beef short-rib don, Korean style chicken wings and double cheeseburger gyozas. The drinks section has bottles of wine, beer, spirits (gin, vodka, tequila and rum), and bottled cocktails. These come in 500ml or 1l bottles from a classic Negroni to exotic choices like Jackfruit, which sinfully combines gin, absinthe, jackfruit, clarified milk. https://www.facebook.com/concubinekl/   Three X Co This BSC speakeasy has created care packages featuring whisky or gin accompanied by mixers and garnish. The Whisky Care Package is priced according to the brand - choose from eight labels including Glenfiddich 12/15/18 years, Kura and Balvenie 12/14/17 years. This comes with four bottles of East Imperial soda. The gin option comes with five bottles of tonic and garnish and you have a choice of Hendricks, Gin Mare, Ki No Bi Kyoto, Giniversity Botanical and more. https://www.facebook.com/threexco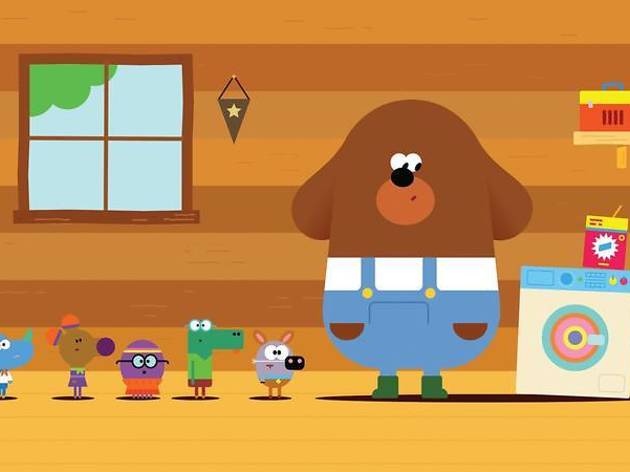 Best YouTube channels for kids
YouTube is a great educational and entertainment tool, more so now than usual. These channels are aimed at younger kids and will keep active minds focused with bright animation, simple narration and interesting topics including what viruses are, why hand washing is important (the Baby Shark version is a winner!) and how to keep occupied while staying at home.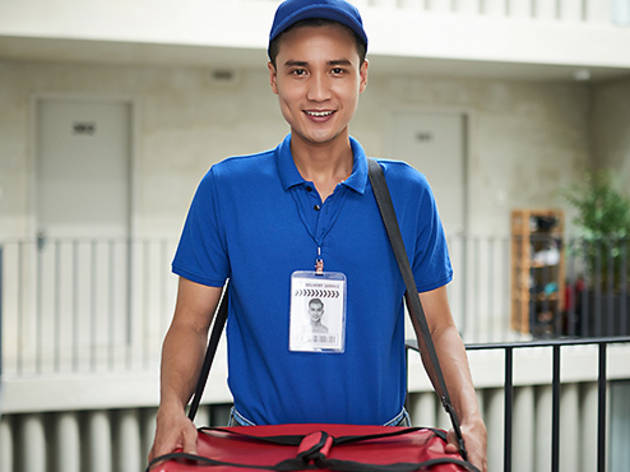 Stay home, eat in
Having food delivered or ordering ahead and picking it up yourself with minimal contact is the new norm for now. Food and beverage outlets that are closed for the duration of the MCO are offering delivery and takeaway; and this is also a great way to support the industry during this time of uncertainty.   KREATE Photo: Kreate Café style offerings include create-your-own rice or noodle dishes (base, sauce, protein, vegetables), hearty mains (roast chicken, grilled salmon, fish and chips), pasta dishes and sandwiches. Kreate is currently running their own delivery channel and there's free delivery and a 30% discount on all orders. www.kreatedelivery.com   Kohi Yatta Photo: Kohi Yatta This Japanese- inspired café is known for its cheesecake, cold brew coffee and cold steeped chocolate. They are offering meal packages for delivery and takeaway and all you have to do is order via WhatsApp. There are two meal deals at RM15 and RM20 comprising a main dish and choice of drink. Deliveries are made between midday and 2pm and is free for orders above RM50. https://www.facebook.com/KohiYatta/   Din Tai Fung Your favourite dumplings are available for delivery or counter pick-up at all Din Tai Fung outlets in KL. The food is frozen so you can prepare them at home, and they taste just like how you have them in the restaurants. The take-out menu includes shrimp and pork shaomai, vegetable and pork dumplings, mini red bean buns, mini lava custard buns, sesame rice balls and more. https://
MORE
Featured restaurants and café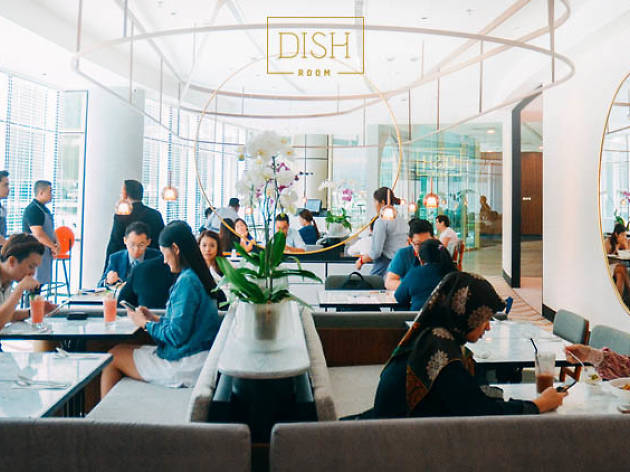 A Dish At A Time
Our menu features mouthwatering modern takes on pan asian cuisine and is designed to feast your appetite as well as your sight. Start your day with our signature Big Breakfast paired with our house blend coffee or dig into a piquant plate of pasta. We have a selection of fresh salads for something light, and succulent beef ribs bakar if you wish to indulge. Dine in a room filled with natural light and accents of rose gold and charm. For some metropolitan feels, venture to our outdoor dining space for stunning views of KL Sentral; the perfect backdrop for corporate parties or celebrations with friends. A private room is available for booking, for a more intimate setting. Dine in a room filled with natural light and accents of rose gold and charm. For some metropolitan feels, venture to our outdoor dining space for stunning views of KL Sentral; the perfect backdrop for corporate parties or celebrations with friends. A private room is available for booking, for a more intimate setting. Dish Room is located within Cardiac Vascular Sentral Kuala Lumpur (CVSKL) We are open Monday to Friday 8am to 9pm and Saturday 8am to 3pm.   Delivery options include Grab, Food Panda and Deliver Eat. Dish Room is certified Halal by Jakim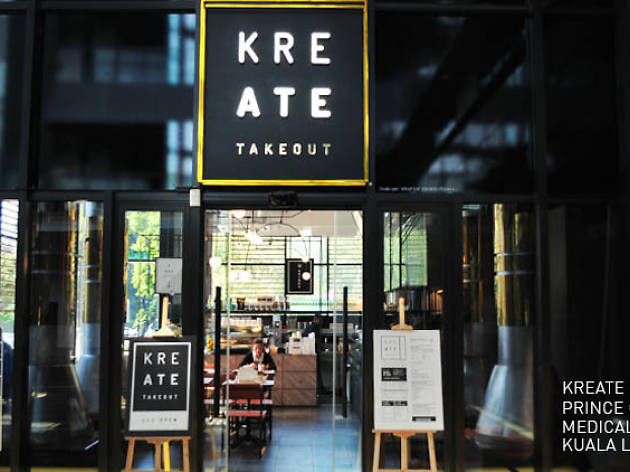 Kreating What You Love
Our refreshingly simple and approachable menu gives you an array of options, minus the stress of being overwhelmed. Choose from healthy greens, roasted chicken, gourmet sandwiches or wok-fried Asian style noodles and rice, all made as you order, using only the freshest ingredients. Keeping with the theme, juices are pressed daily for your hydration needs. If you need a little more buzz, our home brewed coffee will do just the trick. Our space is bright and bustling, but if you prefer to stay home for some Netflix and chill, delivery options are available. Kreate Outlets are located at: Prince Court Medical Centre Kuala Lumpur KPJ Damansara Specialist Hospital We are open every day including public holidays from 8am to 9pm Delivery options include kreatedelivery.com, Grab, Food Panda and Deliver Eat KREATE is certified Halal by Jakim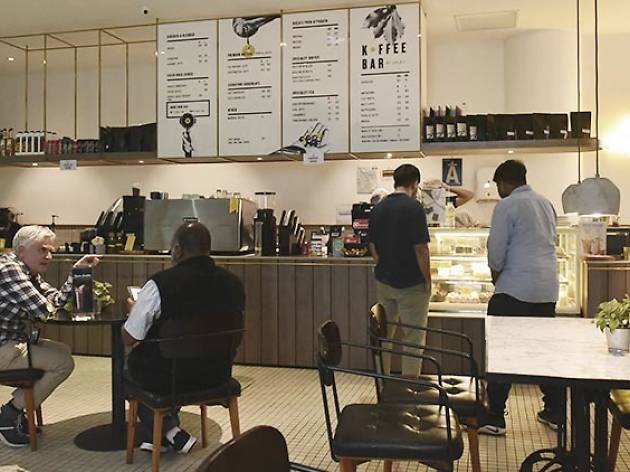 Koffee Bar By Kreate
Conscientiously sourced from local farmers, From the highlands of Indonesia and the Cauca state in Colombia, High-grade green beans, carefully selected and blended, Creating flavourful profiles, which will have your palate beguiled. If your stomach is rumbling, we have plenty of offerings, From gourmet sandwiches, to pastries so fresh, you will throw us your cash. If you're down with a heartache, indulge in our artisanal cakes, We will go the extra mile, to get you back your smile. We are the new coffee headquarters, We welcome first timers, the connoisseurs, and hipsters, Serving real coffee that's worth all your bucks, It's time we moved on from that joint which rhymes with sucks. Koffee Bar by Kreate is located within Cardiac Vascular Sentral Kuala Lumpur, Kuala Lumpur Sentral, 50470 Kuala Lumpur Opening Hours : Monday to Friday 7am to 7pm Saturday : 8am to 5pm Sunday : 9am to 5pm Delivery options include Grab and Food Panda Koffee Bar by Kreate is certified Halal by Jakim