Your ultimate guide to Kuala Lumpur
Discover the best Kuala Lumpur events, things to do, restaurants, music, film, art, theatre, nightlife and more...
10 things to do in KL this week
Looking for things to do? Read on for our guide to the week's best events. If you manage to tick off all ten, head back to our homepage for daily updates on the best restaurants, events and whatever else KL has to offer before our next hot list is published on Monday.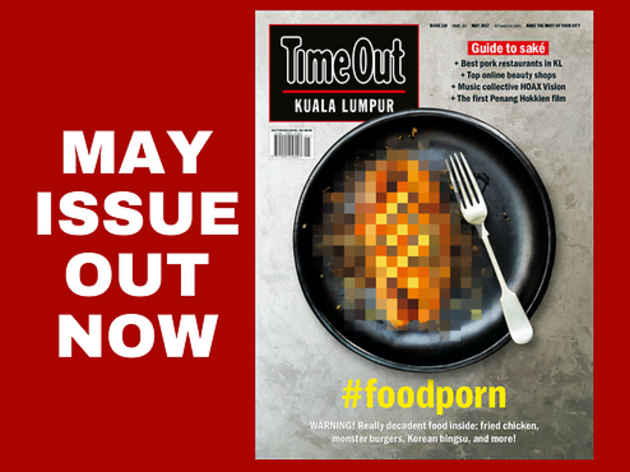 May issue of Time Out KL: Best fried chicken + monster burgers + more #foodporn
Warning: Our May issue will trigger some serious food cravings. This issue is all about the decadent food everyone loves. So for this month at least, let us forget about calories and just enjoy eating. Few things are as addictive as fried chicken. You want the crispy skin, the juicy flesh, and in the case of Korean fried chicken, that sweet and spicy sauce that sticks to your fingers. After rounds of eating, we have compiled ten of the city's best fried chicken. Now get ready to lick your fingers. Our burgers have certainly grown in size. No longer content with just buns and patties, the monster burgers these days come with unusual ingredients (in a burger at least) such as pisang goreng, peanut butter, mac and cheese, and even two whole chicken chops. Then again, that's how we like our street burgers: sloppy and messy. A fan of the versatile meat that is pork? This feature lists some of the city's best pork restaurants, from tonkatsu to barbecue ribs, and even a porky Indian restaurant. To round off our food-heavy issue, we went looking for the best Japanese kakigōri and Korean bingsu. These shaved ice desserts are the perfect treats to cool you down in our hot weather. And if you've always been curious about saké, we have a guide for you, too. Can't find that cult lipstick in KL? Fret not; just check our list of top online beauty stores for all your cosmetic and skincare needs. We also spoke to acclaimed director Saw Teong Hin on his Penang Hokkien feature
New restaurants and bars in KL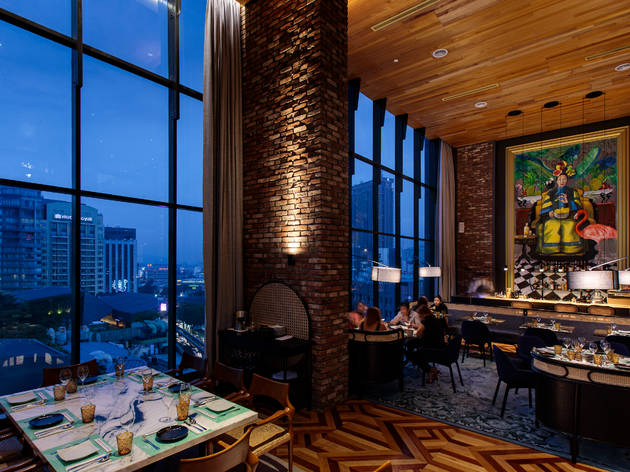 Mr Chew's Chino Latino Bar
The restaurant and bar is brought to you by the same team behind Troika Sky Dining; so you know they'd have the styling here down pat. Located on the highest floor of the WOLO Hotel, the space has been transformed into an inspired venue for food, cocktails and of course, Instagram.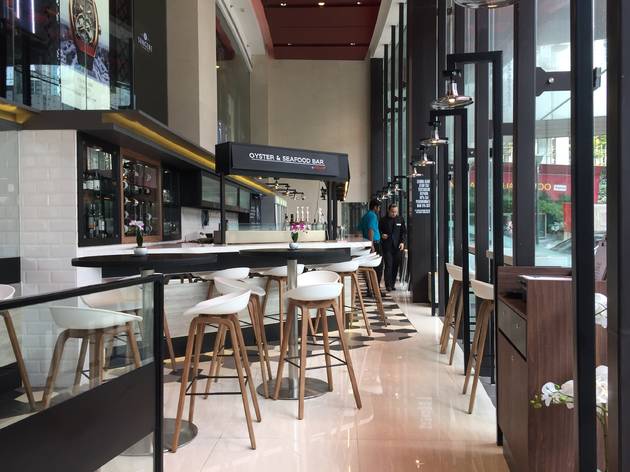 Oyster & Seafood Bar by Mercato
The double-height ceiling and the street-facing glass wall give this oyster and seafood bar a sense of airiness. The bar serves oysters from various regions in France, including Cancale, Tatihou, Marenne-Oleron and more, and you have a choice of either three, six or 12 pieces per serving. They are served raw with lemon wedges, diced shallots and Tabasco sauce on the side. Otherwise, you can also opt for the oyster shooter or baked oyster. However, you're not just limited to oysters as the bar also offers the same menu as the adjacent Mercato Café. This means you can order tapas, soups, salads, pastas, burgers, sandwiches and even bigger mains such as tuna steak, slow-roasted lamb, pan-grilled seafood platter and more. Pair your meal with a craft beer from either Australia (Holgate or Gage Roads brewery) or Ireland (McGargles brewery), and finish off with a cup of coffee.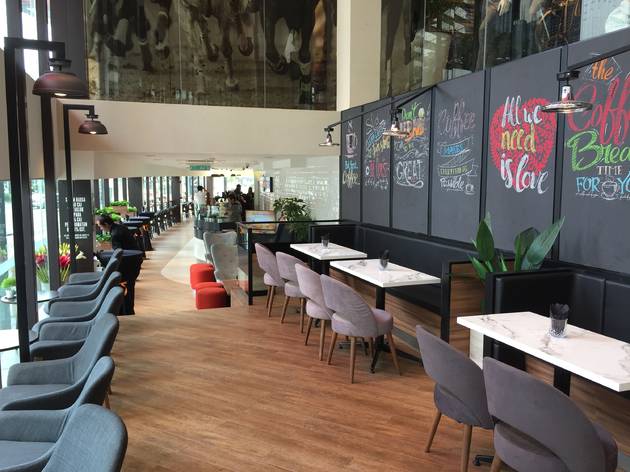 Mercato Café
Located one floor above the Mercato supermarket in Pavilion KL, the Mercato Café is cool and bright, thanks to the street-fronting glass wall that opens out to Jalan Raja Chulan. It's a place that's made for lingering, evident from the ample sofas and couches around. Mercato Café touts that it has the first ever Belgian hot chocolate fountain in Malaysia, featuring all three common chocolate denominations – dark, milk and white. Aside from the core offerings of coffee, juices, pastries and bingsu, the café shares the same menu with the adjacent seafood and oyster bar – and it's an extensive one. There's a small selection of breakfast items, tapas and soups, as well as your usual café fare of salads, pastas, burgers and sandwiches. For something more filling, the main dishes include tuna steak, slow-roasted lamb with rosemary, pan-grilled seafood platter, roasted chicken, and more. You'll be pleased to know you can also enjoy craft beers here at the café; your options are Australian labels Holgate and Gage Roads as well as McGargles from Ireland.