Your ultimate guide to Kuala Lumpur
Discover the best Kuala Lumpur events, things to do, restaurants, music, film, art, theatre, nightlife and more...
10 things to do in KL this week
Looking for things to do? Read on for our guide to the week's best events. If you manage to tick off all ten, head back to our homepage for daily updates on the best restaurants, events and whatever else KL has to offer before our next hot list is published on Monday.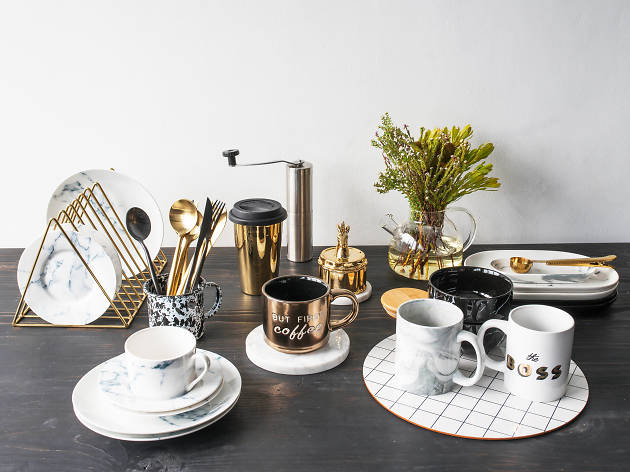 Last-minute party guide
Need to attend or organise a party at the last minute? Don't panic: we've got you covered with a list of numerous services to help you sort out your partying needs including gifts from Oh Happy Gift, booze from Boozeat, party dresses from Rent A Dress and more, all from the comfort of your office chair.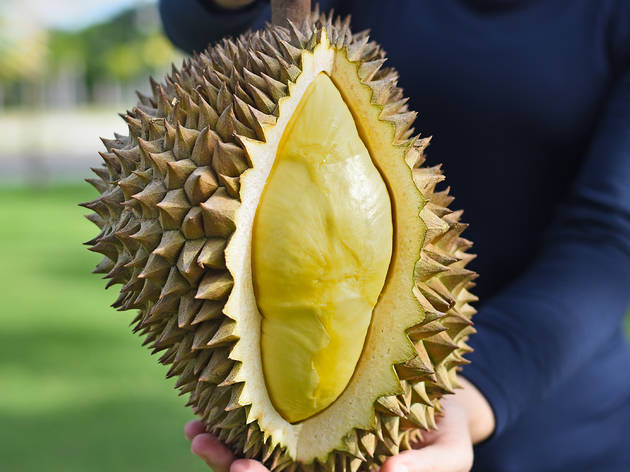 Guide to durian
June and July typically herald the peak season of durians in Malaysia, but seasoned fruit hunters will tell you that this year isn't like previous years. Not only has there been a notable lack of durians on the racks, but prices have also skyrocketed to ridiculous levels. To shed some light on what's going on, we spoke to two people: Erik Ong, the founder of the Durian King TTDI fruit store, and Lindsay Gasik – author of the upcoming book 'The Durian Tourist's Guide to Penang' and blogger behind YearOfTheDurian.com – who has based herself in Southeast Asia and researched and studied about durians since falling for the fruit in 2009. Durians are in short and staggered supply this year. The long rainy season this year has reduced durian yield in two ways: first, by delaying the durian flowering process (which typically requires two weeks of drought) and second, by knocking off the flowers before they can be pollinated. 'There is less durian overall, but the biggest thing we'll experience is that all the durian won't drop at one time, which keeps the prices a bit higher and make it feel like there's a scarcity,' says Lindsay. 'The Johor/ Pahang season is delayed until mid-August or September, while Penang will finish by mid-August. So there won't be the "glut" or oversupply that normally happens and drives the prices down.' Be prepared to fork out two or three times more for durian. 'We're only expecting about 30 percent of the supply we had compared to last year, and even
New restaurants and bars in KL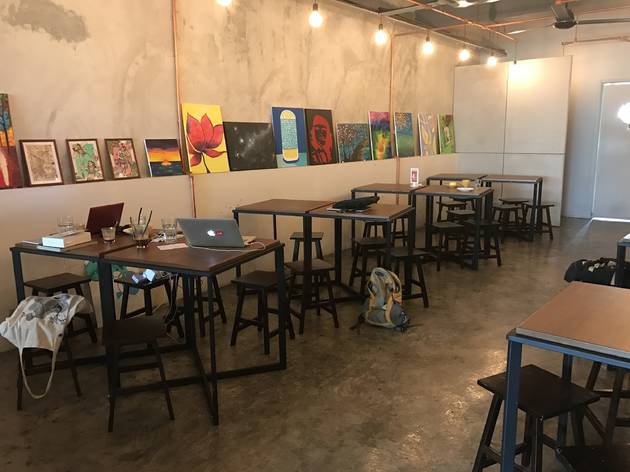 Café Atas 59
What was previously Lorem Ipsum is now Café Atas59. The name change comes with a change in management; but fret not, many of the things we loved about Lorem Ipsum is retained – like the good coffee, art jam sessions and chilled-out vibe. For those unaware of Lorem Ipsum's existence previously, the space is hidden above Drs. Chai & Partners Dental Surgeons along Jalan Bangkung. Finding it can be tough as there's no signboard pointing to the café; instead, just look for a canvas painting of a person's arm holding a cup of coffee leaning against the entrance of the staircase. Café Atas59 ticks all the boxes when it comes to the typical hipster café design – high exposed ceilings, and bare concrete floor and walls. (Despite that, Café Atas59 manages to pull it off without coming across as pretentious or unoriginal.) Canvas paintings by art jam participants give the place pops of colours, and the airiness and spaciousness make the café an ideal place to work. Aside from the usual coffee options, Café Atas59 also offers a range of imported craft beers. At the time of writing craft beers such as Hawkers Pale Ale and Two Birds Golden Ale were available, but the guys behind the café plan to change the selection regularly. Food-wise, there are decent choices for pastries and cakes; go for the baked cheese cake or key lime tart if you're in the mood for dessert. Apart from that, the menu also includes all-day breakfasts, sandwiches and dessert pancakes. If you want to explore your a