Your ultimate guide to Kuala Lumpur
Discover the best Kuala Lumpur events, things to do, restaurants, music, film, art, theatre, nightlife and more...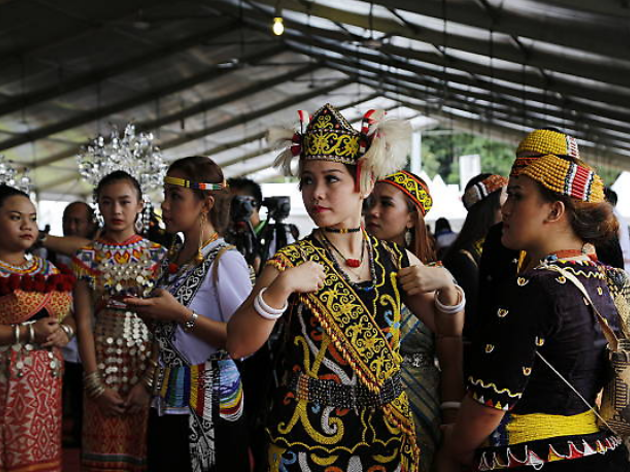 What you need to know about: Hari Gawai
Celebrated every year on June 1 by the Dayak people in Sarawak, Hari Gawai – or Gawai Dayak – is a thanksgiving and harvest festival marking bountiful yields and the planning of future prospects. We spoke to the director of the Borneo Hornbill Festival and tuak brewer Agustus Sapen to learn more about Hari Gawai. Agustus Sapen Hari Gawai is officially celebrated on June 1, but the festivities continue for as long as a monthHari Gawai was officially recognised and first celebrated formally on June 1, 1965. Before that, the Dayak people would typically begin the festivities after the harvest season in April or May. Nowadays, preparation for the auspicious day begins almost a month beforehand with the older generation brewing tuak (a ritual drink part and parcel of Gawai), and general prep work usually starting a week before June 1 with the procurement of food and drinks for merrymaking (that's literally what 'Gawai' means in the Iban language). It's all about community spirit during Hari Gawai, with everyone lending a hand in the preparation; this still rings true in most longhouses and small villages today. 'On Gawai eve, the Iban community conducts blessings and thanksgiving ceremonies called miring, with offerings to the departed ancestors, deities and spirits,' says Agustus. The ceremony also invites spiritual entities to celebrate with the longhouse community, and then continuing with open houses with friends and families from afar. The merrymaking may carry on for we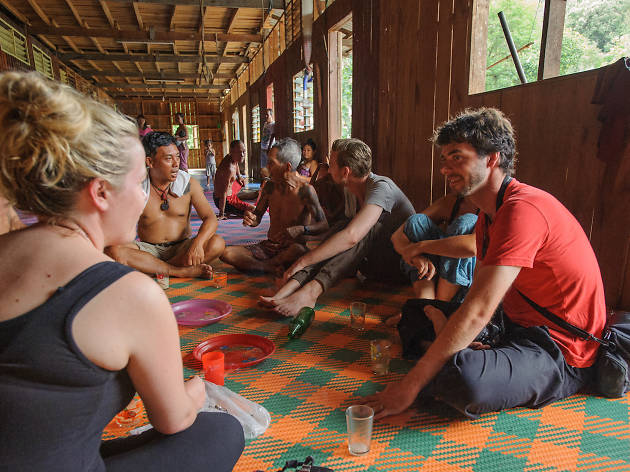 An insider's guide to Sarawak
Strap on your trekking boots and get ready to answer the call of the jungle! Located on the island of Borneo, Sarawak is still shrouded in mystery with an interior that's still relatively untouched and a lush 130-million-year-old rainforest teeming with wildlife. Journey deep into the heart of Borneo and experience the unique culture and the warmth of its people. Made up of over 40 sub-ethnic groups, planning a stay in a longhouse (communal house) offers a rare insight into how indigenous communities live in this beautiful part of Malaysia.   The longhouse A dwelling place of the Dayaks (a generic term for the main tribes of Borneo) in Sarawak, the longhouse – as its name suggests – is a long wooden structure that's built above ground on stilts. Featuring a tanju (long veranda), a typical longhouse can easily house more than 20 families living in separate bilek or private rooms. No two longhouses are alike as they vary in size and design according to the tribes. However, most will provide basic accommodation that may include running water, simple mattresses, mosquito nets and electricity supplied by a generator – basics that will suffice a comfortable stay. While the facilities may be slightly lacking, the warm hospitality more than makes up for it!   From Kuching to the interior A four-hour drive from the state's capital of Kuching lies Batang Ai, a remote area that is part of a large national park covering 24,040 hectares and is a biodiversity haven that houses i
New restaurants and bars in KL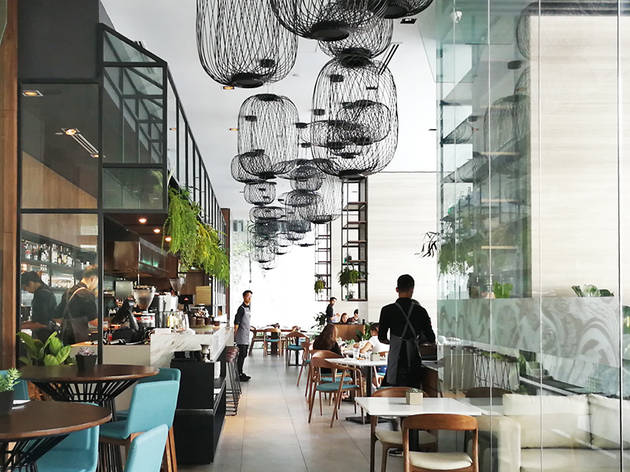 Wizards
'Toto, I've a feeling we're not in Imbi anymore.' You'll echo that sentiment upon stepping into the sleek Wizards at Tribeca with its well-designed light-filled space accented with marble counters and jet black fittings, and bustling with prim waitstaff dishing out fancier-than-usual brunch food – a far cry from down-to-earth kopitiam-filled Imbi.