12 awesome things to do in Tallahassee
From river sinks to great parks, the best things to do in Tallahassee prove that the capital of Florida is awesome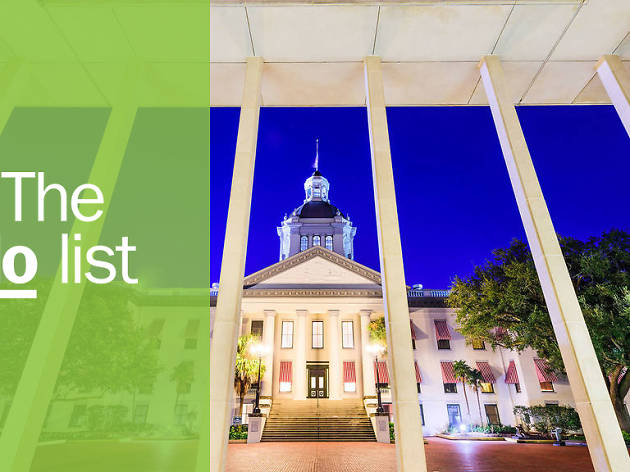 Florida's strongest quality may very well be its diversity: all across the state, cities like Orlando and towns are lush with different kinds of food, activities and environments to explore. Tallahassee, the state capital, is no exception. As the site of Florida State University, the city is brimming with school spirit and a rich history of student-driven organizations and initiatives.
Although it would be reasonable to assume that Tallahassee life revolves solely around its politics and college culture, this couldn't be further from the truth: with its blend of small-town charm, college-oriented nightlife destinations and stunning natural marvels, Tallahassee possesses a charm that's all its own. The city hosts an abundance of things to do, sights to see, places to go and treasures to be uncovered; whether it's jumping from a two story structure into the refreshing waters of Wakulla Springs, making a four-hour journey down the enthralling Chipola River with Bear Paw Adventures or gathering with locals to belt your favorite tune at Bird's Aphrodisiac Oyster Bar or eating a whole lot of delicious food at the best restaurants in town, it's a tall order to become bored in Tallahassee.
Done something on this list and loved it? Share it with the hashtag #TimeOutDoList and tag @TimeOutEverywhere.
Find out more about how Time Out selects the very best things to do all over the world.
Best things to do in Tallahassee
1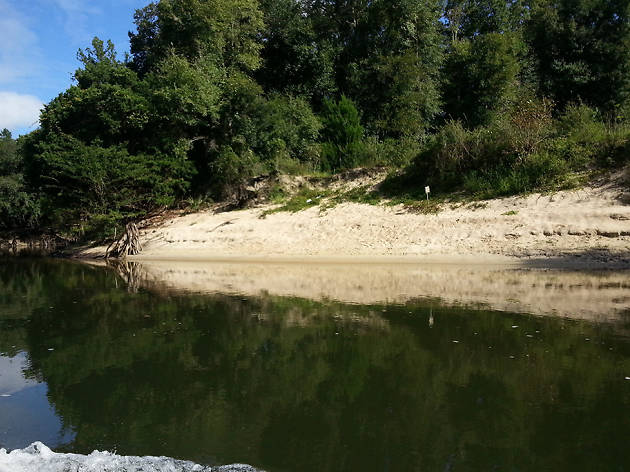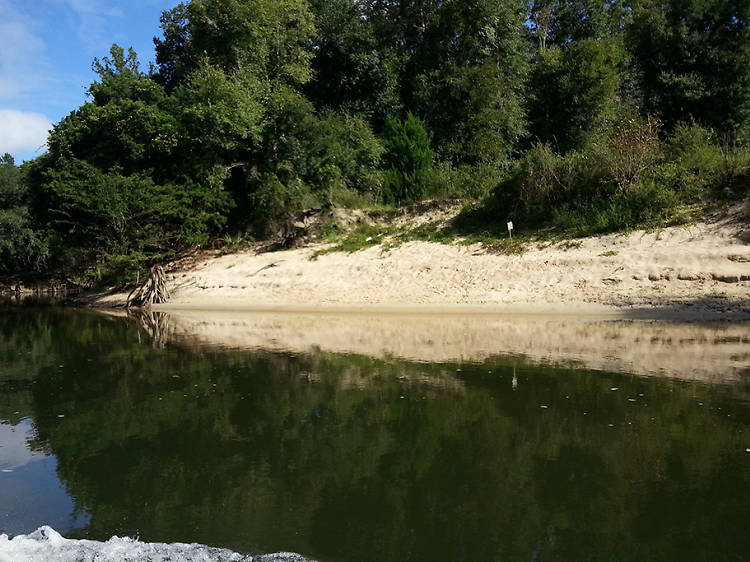 Photograph: Courtesy CC/Flickr/Florida Fish and Wildlife
Bear Paw Adventures and the Chipola River
What is it: Sometimes, the best things in life are absurd and over the top, the things that need to be seen to be believed: Bear Paw Adventures and the Chipola River are one such thing. Even though it's an hour-long drive away from Tallahassee in the nearby city of Marianna, it's a trek many Tallahasseeans have made time and again for the thrill only a three-and-a-half to four-hour river ride can provide.
Why go: Besides the fun of tubing or canoeing down the Chipola River, Bear Paw Adventures showcases Florida's natural beauty through a totally immersive experience. After all, it is hard to check your phone while getting repeatedly splashed with water and navigating a lengthy body of water.
2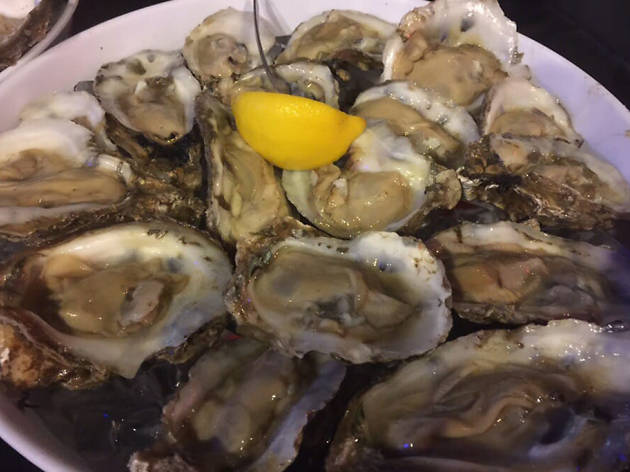 Photograph: Courtesy Yelp/Michael P.
Bird's Aphrodisiac Oyster Shack
What is it: Karaoke is a tricky art to perfect and it takes a certain kind of spot to give attendees the permission—and the drinks—to best fine-tune their homages and impressions. In Tallahassee, Bird's Aphrodisiac Oyster Shack is that spot, serving their titular oysters and enough drinks to wet any seasoned karaoke veteran's whistle.
Why go: To gesticulate wildly and sing! For those who might want to check out Bird's Aphrodisiac Oyster Shack without having to embarrass themselves, the restaurant hosts other themed nights such as Tuesday night trivia and live music and comedy on Fridays.
3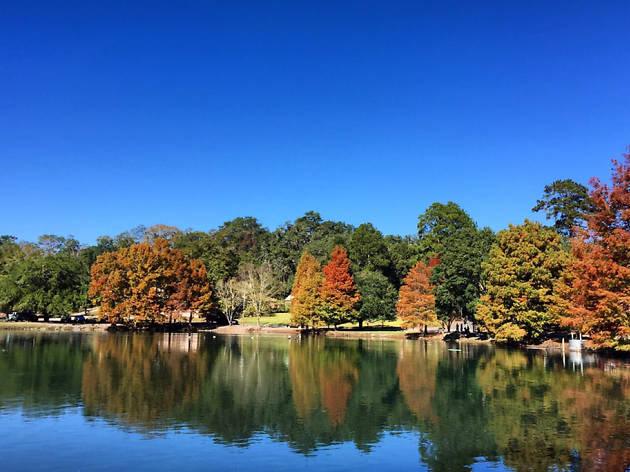 Photograph: Courtesy Yelp/Matthew C.
What is it: Incorporated into the surrounding Fred Drake Park, Lake Ella's role in Tallahassee life is both cosmetic and practical—in addition to serving as an attractive accompaniment to a mid-morning jog or coffee, the 12-acre lake has been engineered to protect the surrounding area from flooding. Seeing as Lake Ella has been a staple of Tallahassee life since the late 19th century, it's an essential spot for both locals and passersby to see for themselves.
Why go: Black Dog Café has been serving some of Tallahassee's best coffee near Lake Ella since Halloween 1997 and offers a patio overlooking the lake; naturally, it's a well-liked spot for caffeine-addled Florida State University, Tallahassee Community College and Florida A&M University students. Furthermore, the lake is an ideal spot for picnics, jogs and local community gatherings.
4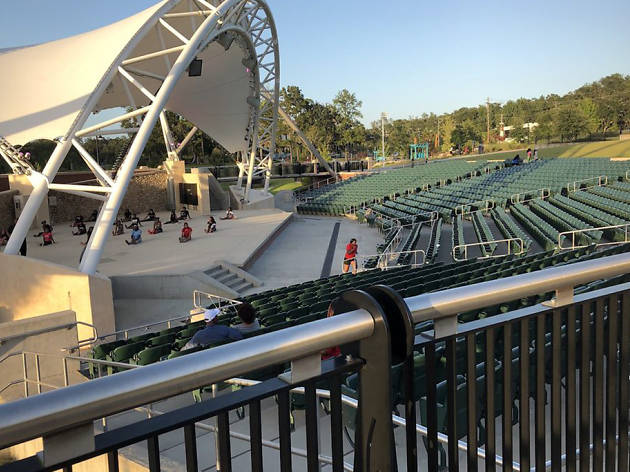 Photograph: Courtesy Yelp/Brenda T.
What is it: Since its construction in 2000, Cascades Park has become a focal point of civic life in Tallahassee. With its sloped hills, amphitheater, self-guided walking tour through Tallahassee's history and nearby Power Plant Café, Cascades Park is as rife with sights as it is hustle and bustle.
Why go: Although visitors should consult the park's online calendar before making their way over, Cascades Park is worth checking out on both quiet and busy days. Whether you're looking for a meal or a spot to hunker down and get work done, both The Edison and Power Plant Café offer satiating food and drinks. Additionally, visitors should look out for beloved bands that might make an appearance at the amphitheater.
5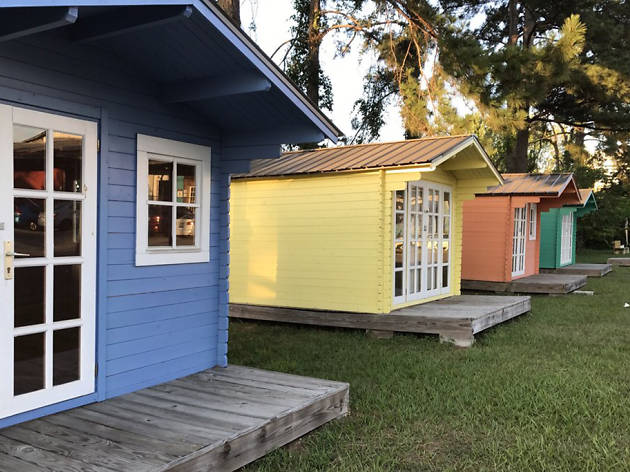 Photograph: Courtesy Yelp/Coral S.
What is it: Located in-between Florida State University and Florida A&M University, Railroad Square Art Park is not just essential to Tallahassee for its storefronts and artists' studios, but also as a hub for community building and fostering togetherness. Although the former lumberyard has been a popular destination for artists since the mid '70s, the space has undergone a revitalization in recent years and is currently indispensable to Tallahassee life.
Why go: On top of its culinary and drink offerings in the form of the Crum Box Gastgarden and Proof Brewing Co., the park's monthly First Fridays are a must-go and a great opportunity to meet like-minded people. Additionally, the park's Cosmic Cat Comics store is one of the city's best offerings for fans of graphic novels and comic book culture.
6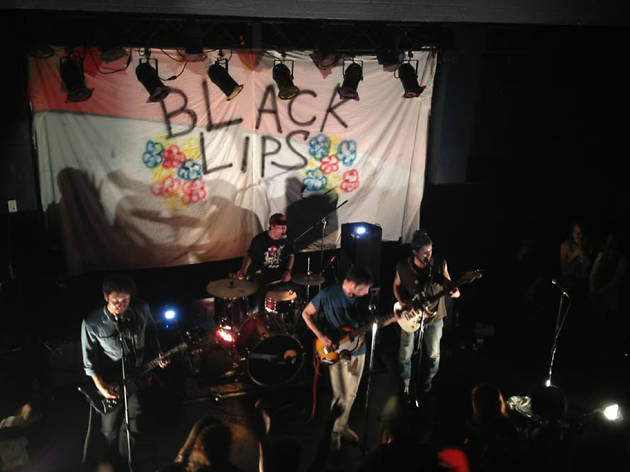 Photograph: Courtesy Yelp/Club Downunder
What is it: In 2016, Florida State University's on-campus venue Club Downunder was ranked by music publication Consequence of Sound as one of the "100 greatest American music venues." Since then, it's been shut down for renovations to FSU's student union. However, the team of intrepid FSU students behind booking shows here, Union Productions, has found a way to keep the party going by arranging shows at other Tallahassee venues such as The Moon and The Wilbury.
Why go: Club Downunder has been bringing forward-thinking artists to Tallahassee for several decades now, including a pre-fame Kanye West, beloved acts such as My Bloody Valentine and The White Stripes in addition to other artists including The National. If you're trying to see a memorable concert in Tallahassee, a Club Downunder-branded production is a safe bet.
7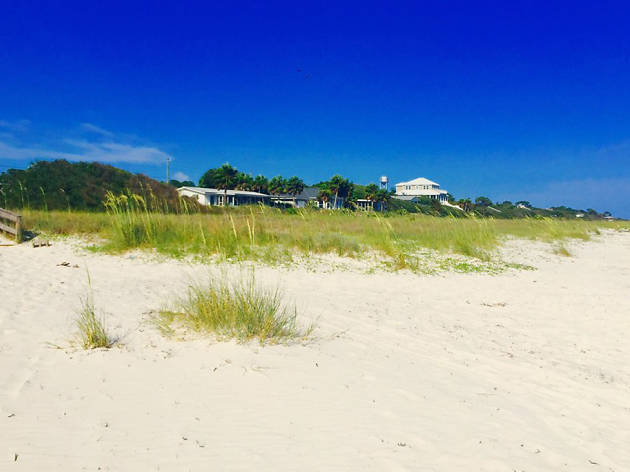 Photograph: Courtesy Yelp/Cory H.
What is it: For those who prefer their natural excursions to be more beach-oriented than forest- or sinkhole-centric, there's always Alligator Point. Nearly an hour away from Tallahassee, Alligator Point provides an important alternative to other Florida beach fare, far away from the tourist traps and immense crowds that tend to be associated with the state's beaches.
Why go: Alligator Point is an increasingly rare prospect: a Florida beach where you can conceivably go an entire day without ever seeing another person or having to pay for parking. For anyone who likes their beach excursions to be serene rather than hedonistic, Alligator Point is the place to go.
8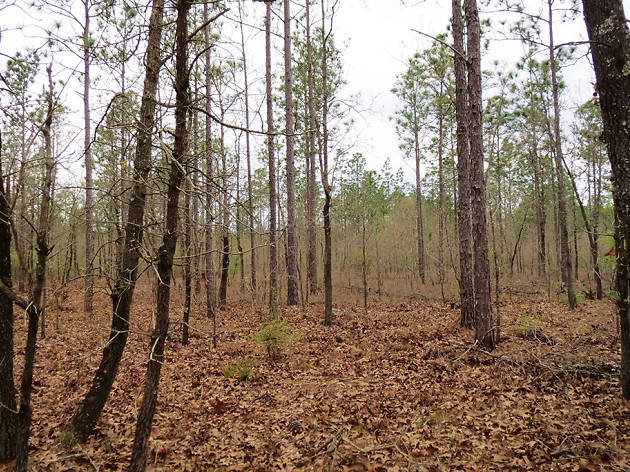 Photograph: Courtesy CC/Flickr/Renee Medina
What is it: Together with the springs, Tallahassee's river sinks are some of the most unique natural wonders that can be enjoyed in Florida. Blending the thrill of hiking with the rejuvenating quality of Florida's ecological wonders, Tallahassee is home to a number of sinks where visitors can swim, dive and have daylong picnics under the shade of Florida's towering hardwood trees.
Why go: The Sister sinks are one of Tallahassee's best kept secrets, providing an intimate alternative to the more well-known and bustling Leon sinks geological area. No matter what you choose, you are guaranteed to have a good time but, if you'd like to tan and splash in the state's wonderful waters without exerting the energy activities like Bear Paw might require, the river sinks are for you.
9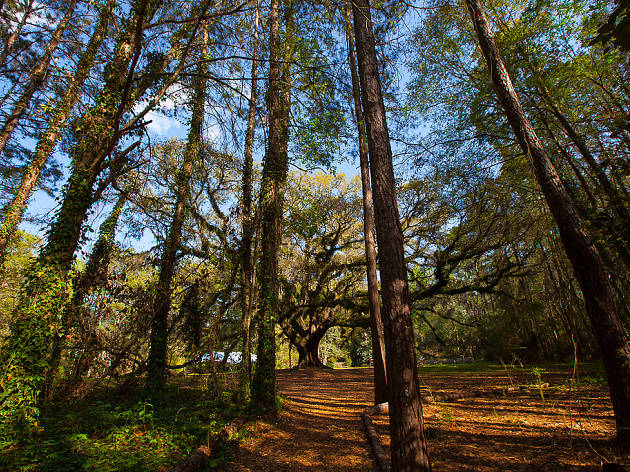 Photograph: Courtesy CC/Flickr/Hector A Parayuelos
What is it: One of the dreamiest sights in Tallahassee—and Florida, for that matter—Lichgate On High Road has long been a popular destination for the city's more sensitive residents. The legacy of late Florida State University professor Laura Jepsen, Lichgate houses a lovely cottage and a breathtaking and expansive oak tree. In accordance with its status as a beloved artifact, Lichgate was added to the U.S. National Register of Historic Places in 2006.
Why go: Guests of Lichgate On High Road will find it to be one of the most tranquil spots in Tallahassee.
10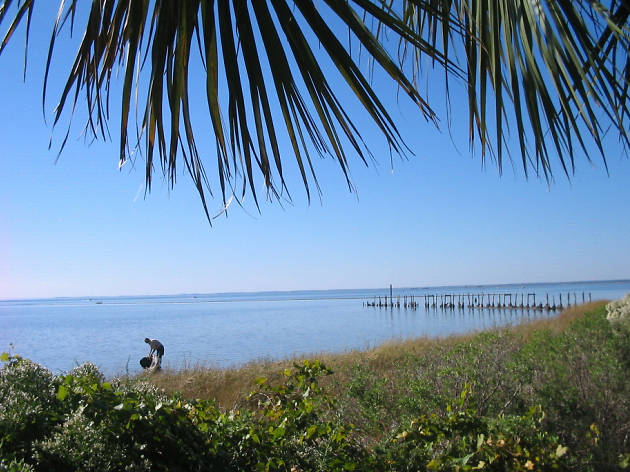 Photograph: Courtesy CC/Flickr/BEW Norton
St. Marks National Wildlife Refuge
What is it: Because of its sheer size, tropical and sub-tropical climates, Florida houses some of the most distinct wildlife in the southern United States, if not the country as a whole. Few spots showcase this diversity as well as St. Marks National Wildlife Refuge. With its striking lighthouse and plethora of flora and fauna, it's more than worth taking the 30-minute drive to behold the refuge in all of its magnificence.
Why go: Citizens immersed in Tallahassee life—whether they be transient university students or longtime locals—sometimes forget just how much greenery the town has to offer. St. Marks National Wildlife Refuge also serves as a much-needed escape from the stressors of modern life.
11
Photograph: Courtesy CC/Flickr/Paul Clark
Edward Ball Wakulla Springs State Park
What is it: Although Tallahassee is near many springs, Wakulla Springs State Park might be the most famous. Not only was it the filming location of '50s horror classic Creature From the Black Lagoon, but it's one of the deepest freshwater springs in the world. Its popularity is boosted by its two-story diving structure.
Why go: In addition to the fun offered by the cold, invigorating water, Wakulla Springs is also a historical curiosity. Scientists have found artifacts from numerous ancient societies in the park, including those of the Florida Seminole Tribe (from which Florida State University gets its iconography) and several prehistoric cultures. Wakulla Springs presents a rare opportunity for park aficionados to immerse themselves in nature and history simultaneously.
12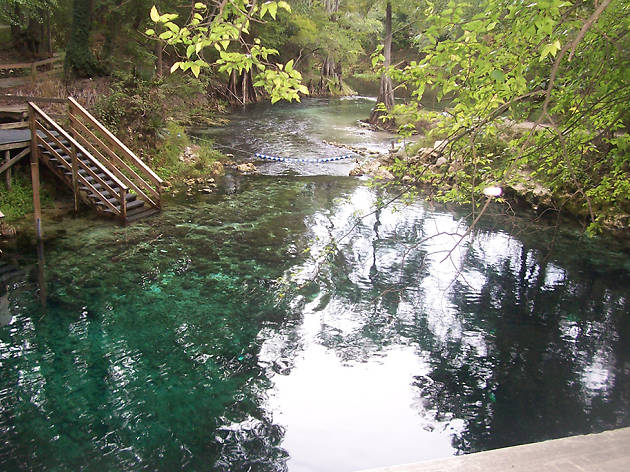 Photograph: Courtesy CC/Flickr/Paul Clark
Madison Blue Spring State Park
What is it: Although Wakulla Springs gets most of the attention, those visiting Tallahassee and the surrounding area would be remiss to miss out on Madison Blue Spring State Park.
Why go: In addition to its splendor, Madison Blue also boasts cave systems for adventurous divers to traverse. Whether you're going just to enjoy the spectacle of Madison Blue's awe-inspiring blue hue or to navigate its caverns, the area clearly has something for everyone.
Hungry for the best restaurants in Tallahassee?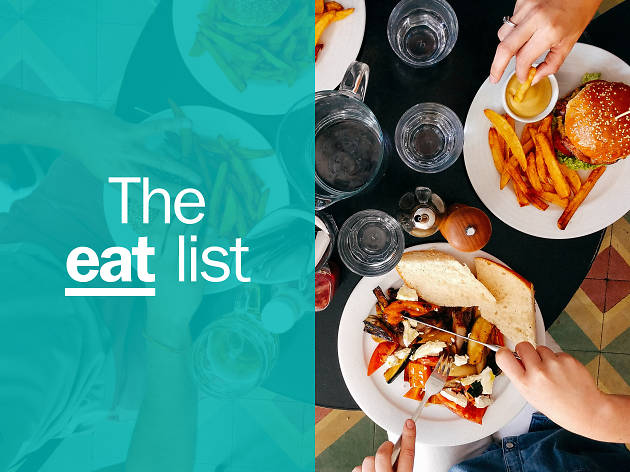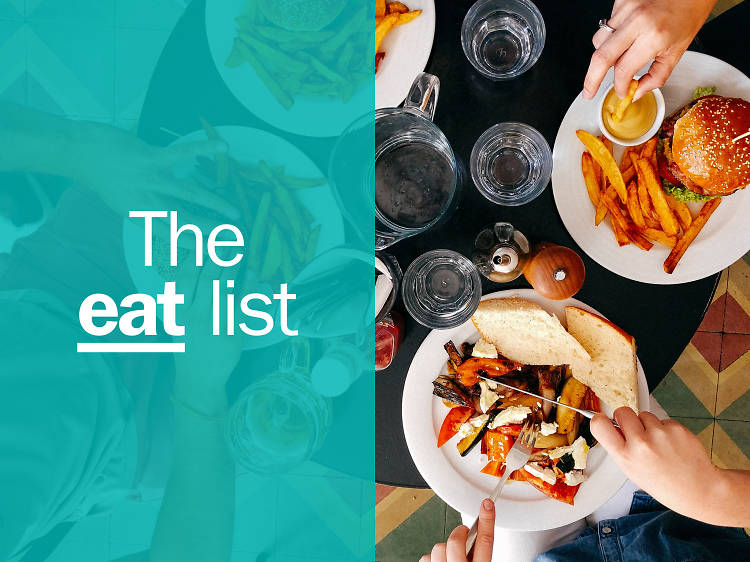 Whether looking at flavorful Southern breakfasts, off-kilter burger joints, the cluster of locally-owned spots around the All Saints District or hip vegan hangs, there's plenty of options for hungry gourmands passing through Florida's state capital.