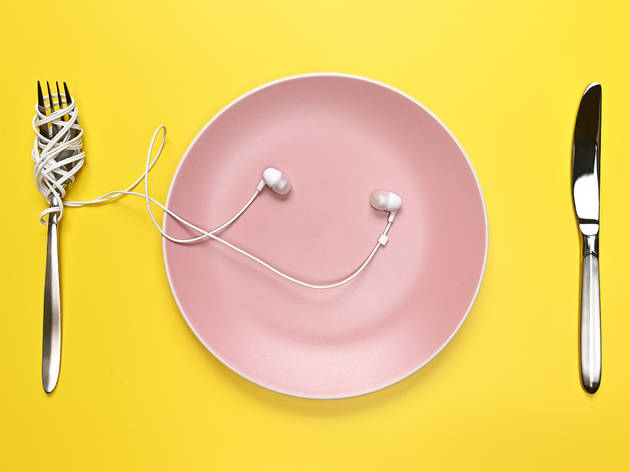 5 of the best food podcasts for cooking along to
These brilliant podcasts about food will keep you good company in the kitchen (or wherever else you're dreaming of food)
Okay, so it's dinner time. You're in charge. You've got the ingredients in and you've laid them all out. But cooking alone can feel a little lonely, right? One surefire way to get yourself some artificial (and generally pretty cultured) kitchen company is to whack on a podcast. And since you'll want to be semi-focused on the cooking, it may help if they're talking about food.
Luckily, there are many funny and fascinating series well up to the job – and we've sorted through them all to come up with this list of the very best podcasts that are all about food, glorious food. Just don't get so wrapped up in what they're saying that you leave that garlic on the hob way past 'golden'.
RECOMMENDED: The very best podcasts to listen to right now
Hungry for more? Check out our definitive list of the best podcasts to listen to right now. Plus, we've got our very own podcast – 'your city or mine?' – in which Time Out Group CEO Julio Bruno talks to thought-leaders and pioneers about the innovations and ideas shaping our cities.
Best food podcasts for cooking along to
Interested in what the future of our cities looks like?
In 'your city or mine?', Julio Bruno – Time Out Group CEO, culture guru and global citizen – chats to the world's most influential trendsetters, thought-leaders and policymakers about the stuff that's shaping our cities.
More great stuff to listen to
From the big guns you may not have been able to listen to yet to the little-known DIY shows you need to check out, here are the top podcasts to tune into right now.
Best selling Time Out Offers