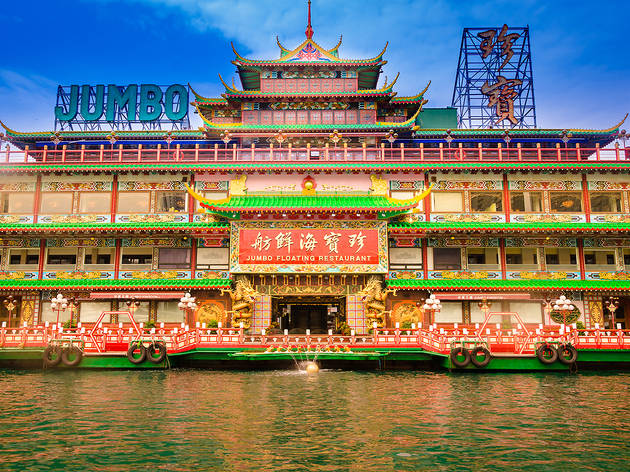 13 iconic institutions around the world that have permanently closed
Bid a fond farewell to these bygone destinations, from restaurants and theaters to bookstores and a comedy club.
It's impossible to take stock of the past year without acknowledging the cultural and culinary institutions we've lost along the way. In the pandemic's wake, cities around the world are bleeding small businesses at an alarming rate – even now, as the light at the end of the tunnel seems within reach. Of course, these iconic institutions didn't go down without a fight. As we pay tribute to some of the most notable closures around the world, we remember the good times, from the early-morning pancakes at the 101 Coffee Shop in Los Angeles to the late, late nights at Café de Paris in London. These unfathomable losses remind us that no gesture of support is too small right now. There's never been a better time to shop local, order takeout and show up for your favorite local businesses.
To mark what we're calling the Pandemiversary, Time Out is looking back at the past year in cities around the world, and ahead to what the future may hold.
Iconic institutions that have permanently closed due to Covid-19
It's closing time for one of Barcelona's oldest and most beloved restaurants. After an impressive 97 years of service, classic Catalan eatery Agut will shutter due to the financial strain of the ongoing pandemic. But there's still a sliver of hope that the legendary locale could carry on through new ownership. Manager Jordi Castellví explained to Time Out Barcelona that he's looking for an investor who'd be willing to take the reins at the restaurant, hopefully someone with ties to "one of those young chefs who are dedicated to renovating and maintaining Catalan cuisine."
One of Chicago's largest screens is going dark. U.S. movie theater chain AMC has permanently shuttered the Navy Pier IMAX, which originally debuted in 1995 with a six-story-tall display and a dramatically sloped auditorium that accommodated almost 400 people. The theater was particularly unique due to its location within tourist destination Navy Pier, which juts out into Lake Michigan. The closure exemplifies a painful year for movie theaters around the world, which have largely remained closed to the public or riddled with capacity restrictions.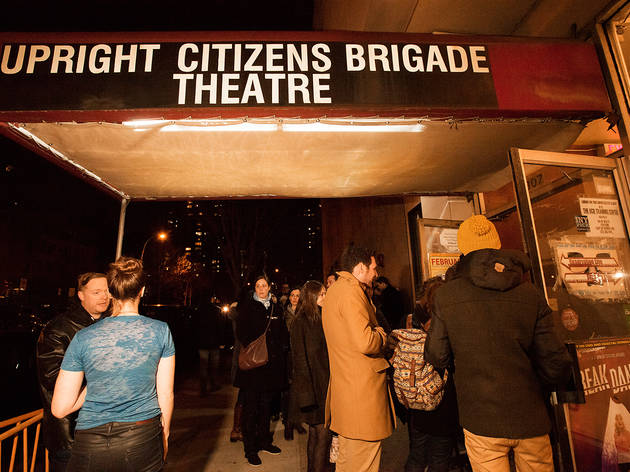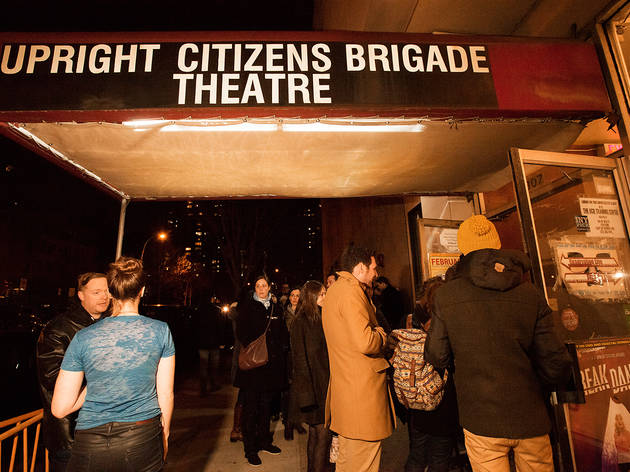 Photograph: Courtesy Mindy Tucker
Upright Citizens Brigade Theatre in New York City
After 30 years of making weary New Yorkers laugh, the Upright Citizens Brigade Theatre closed its doors in April 2020, shuttering its Hell's Kitchen theater and Garment District training center. It was a major hit to comedians near and far as well as the local comedy community. UCB4, The improv and sketch comedy troupe that brought the theatre to NYC three decades ago, was founded by famous funny folks Amy Poehler, Matt Besser, Matt Walsh and Ian Roberts. Paired with the recent loss of People's Improv Theater, it's a closure that leaves behind an incalculably large void in the city's renowned improv scene.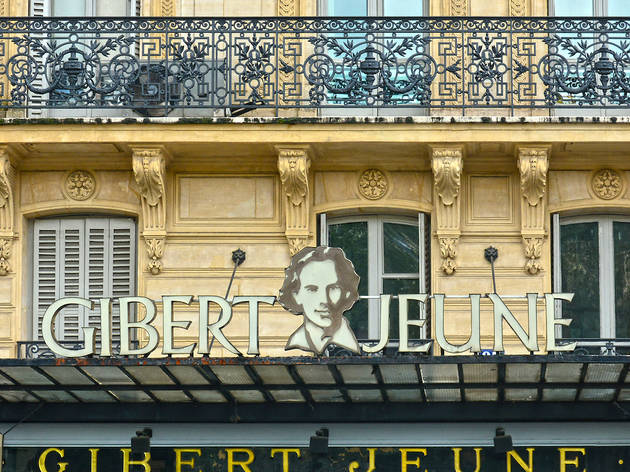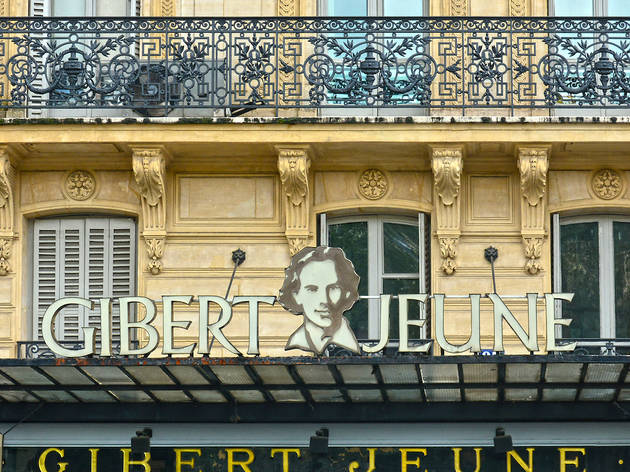 Photograph: Shutterstock
At one point or another, every Parisian student has spent hours browsing this massive secondhand bookstore on the Boulevard Saint-Michel. Sprawled across six floors and 6,500 square metres, Gibert Jeune has become an institutional mainstay for intellectual Left Bank types since opening in 1915. Whether you were after a specific comic strip, a textbook, a used LP or a classic work of literature, Gibert Jeune rarely failed to deliver. But faced with the onslaught of online competitors, the famed bookseller has taken an irreparable financial hit. Four of its six Latin Quarter outlets – including this historic flagship locale – are set to close. Unsurprisingly, Parisians are devastated by the news, but it seems unlikely that this cherished institution can be saved.
The 101 Coffee Shop was the right fit for any vibe: to peck at a BLT while making a dent in some work, to split a creamsicle shake with the kids or to down a breakfast plate and a cup of coffee with friends at 2am. Maybe that's why its departure at the beginning of 2021—after being temporarily closed since March—stung so much among the regulars, one-timers, comedians and A-listers who lamented its loss on social media. Like many of L.A.'s beloved throwbacks, the 101 as we know it wasn't actually as old as some Angelenos assumed (see also: the recently-shuttered original outposts of Amoeba Music and the Standard). After a stint as the Hollywood Hills Coffee Shop, a combo diner-liquor store that cameoed in Swingers, a 2001 refurb sent the space back to the '60s with spherical pendant lamps and blue-trimmed, earth-tone tiles. But it felt like it had been there forever—and until this year, like it would stay there forever.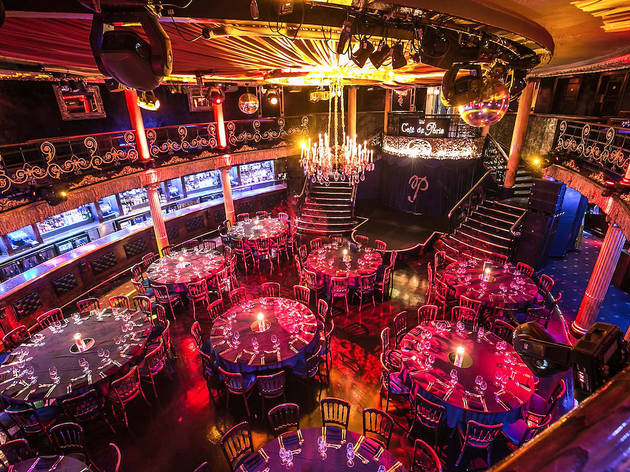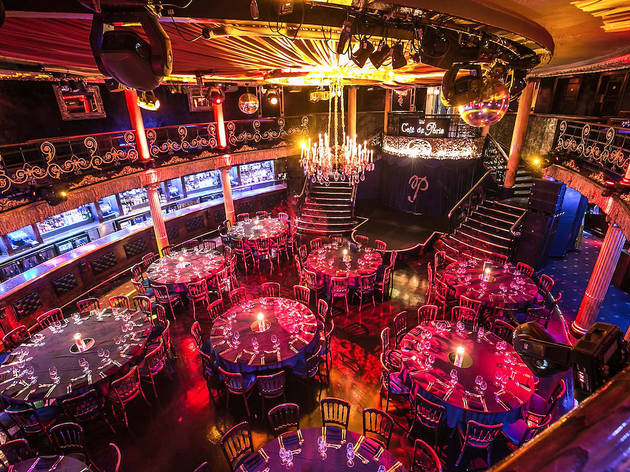 Photograph: Courtesy Café de Paris
A rare survivor of London's 1920s nightclub boom, Café de Paris, just off Piccadilly Circus and on the edge of Chinatown and Soho, saw Louise Brooks, Marlene Dietrich, Dita Von Teese and innumerable other cabaret greats perform in its garish subterranean magnificence. It stayed open at the start of WWII, promoted as the 'safest and gayest restaurant in town.' Despite that, it was tragically bombed, but emerged from the rubble to continue as a postwar pioneer of the capital's nightlife. A ninety-something victim of the pandemic is always a cause for especial sadness, but when Café de Paris told us last December that it was time for its swansong, it was the death of an era.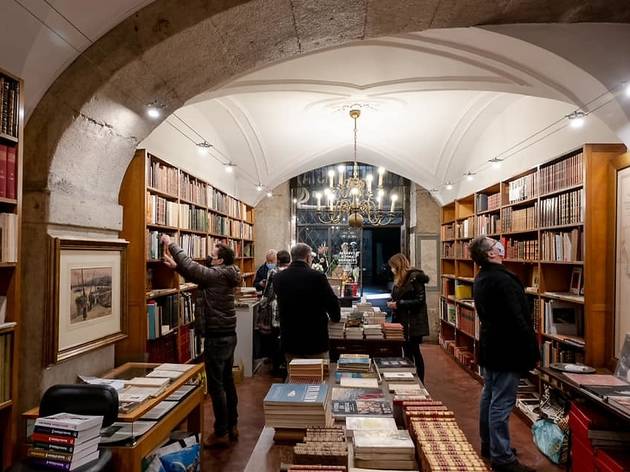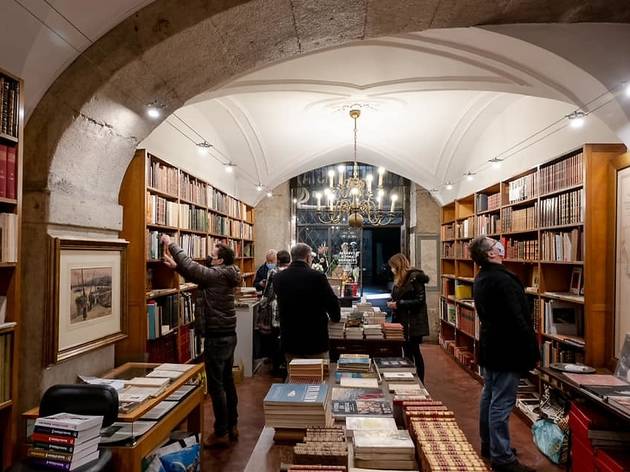 Photograph: ©Livraria Campos Trindade/DR
Livraria Campos Trindade in Lisbon
In an emotional message shared via social media in February, Bernardo Trindade announced that it was closing time for Livraria Campos Trindade, the used bookstore that his late father founded in 1977. "Come and say goodbye and, if you want, bring a flower to put on the door and window bars," he penned. It wasn't long before residents responded to the request en masse, hanging blooms from the bars that still protect the store's windows. The beautiful shelves of this Lisbon "alfarrabista" were always full of treasures and rare finds that Trindade and his father uncovered, including a first-edition copy of Cervantes's Don Quixote as well as the first book ever printed in Portugal, The Tratado de Confissom.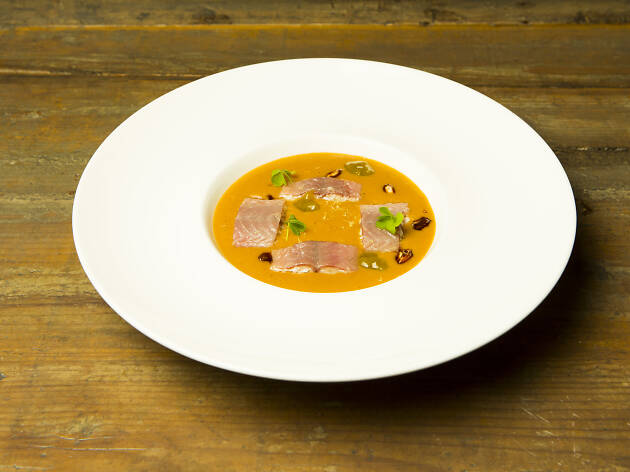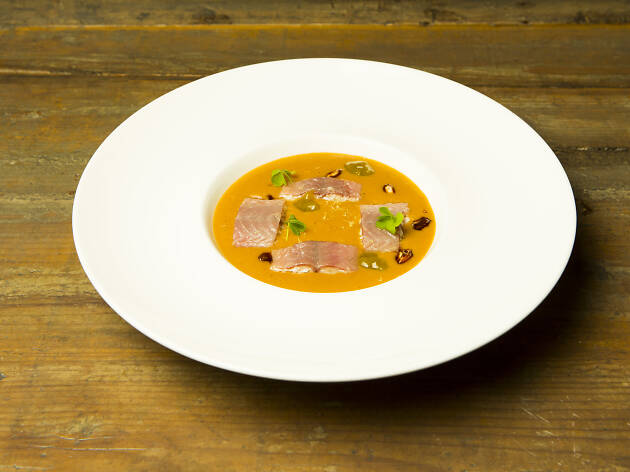 Maria Dias
Sergi de Meià in Barcelona
Slow food icon Sergi de Meià leaves behind more than a fantastic brick-and-mortar restaurant in Barcelona's sprawling L'Esquerra de l'Eixample. The flagship of Catalan cuisine worked closely with some 30 trusty local suppliers to source the finest ingredients from soil and sea. The menu somehow seamlessly blended the comfort of grandma's cooking with the creativity of a mad scientist. Truthfully, it's hard to imagine Barcelona without this outpost of "absolutely local cuisine."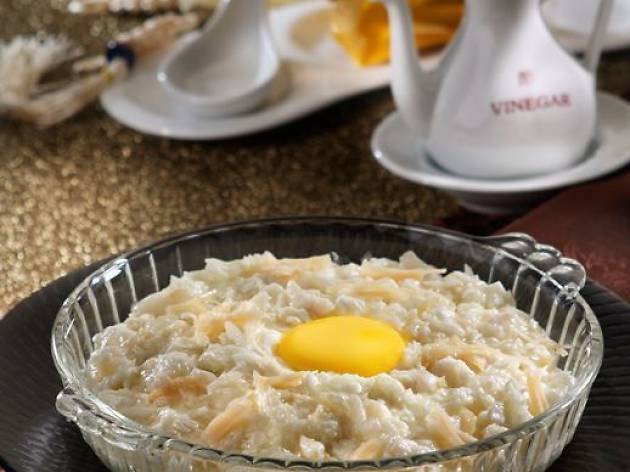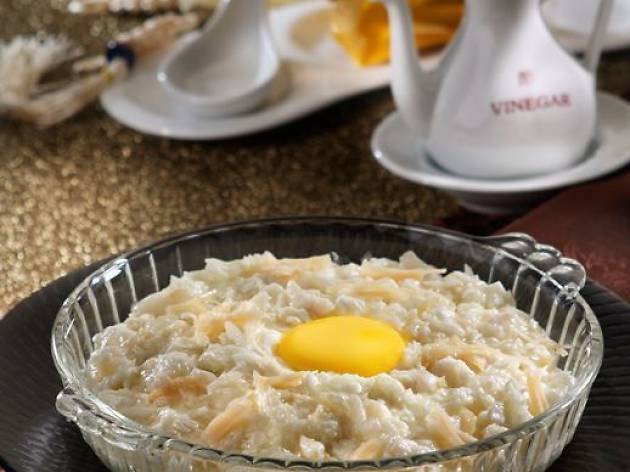 Photograph: Prima Tower
Prima Tower Revolving Restaurant in Singapore
One of Singapore's only rotating restaurants has come to a halt. After 43 years of dishing out dim sum, Prima Tower Revolving Restaurant announced its permanent closure due to the ongoing pandemic. The idea of a spinning eatery might sound novel and new-fangled, but the Chinese restaurant's menu and interior were firmly rooted in tradition. The beloved venue was best known for serving authentic Beijing fare and classic dim sum dishes, all while offering sweeping, panoramic views of the Harbourfront neighbourhood that looks out to Sentosa, Mount Faber and beyond.
The pandemic has claimed too many of Madrid's iconic locales, including flamenco tablao Villa Rosa as well as Zalacain, Spain's first restaurant to achieve three Michelin stars. But one of the city's most devastating losses thus far has been Pavón Kamikaze Theater. In its remarkable four-year run, the Kamikaze company managed to sell out just about every show it staged in the centennial theater that has now been orphaned. The talented group leaves behind splendid masterpieces, a National Theater Award and an unaffordable annual rent of 360,000€. The devastating departure is a blow to both local theater aficionados as well as the city's cultural landscape.
Located on a quiet residential block in Bucktown, the old neon Schlitz sign on the side of Danny's Tavern has long served as a beacon for those looking to dance the night away. Management confirmed the local nightlife institution's closure (after 34 years in business) in October, signaling the demise of one of the city's most eclectic dance floors, where you could hear dusty soul records, experimental electronic music or live jazz, depending on what night you showed up. On weekends, you'd typically find a line down the block—and for good reason. The drinks were cheap, the soundtrack was unpredictable and it wasn't hard to convince yourself to linger in the dark, candlelit room to hear one more song.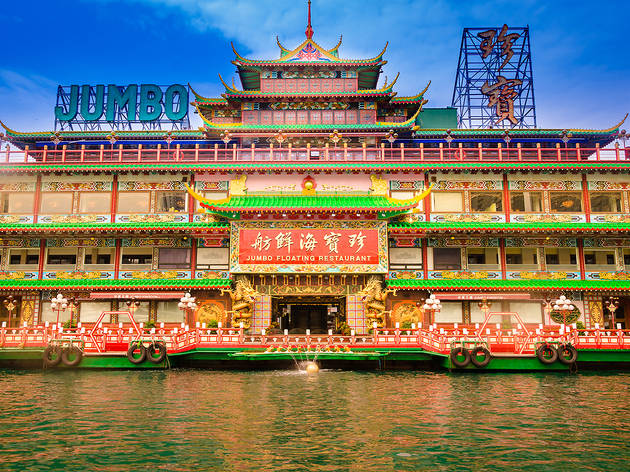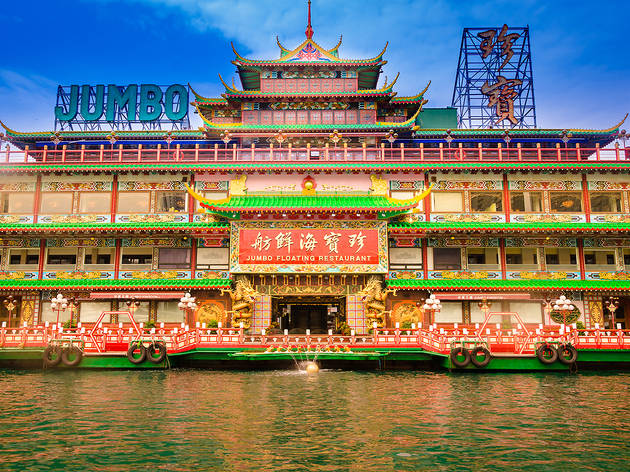 Photograph: Shutterstock
Jumbo Kingdom in Hong Kong
It's hard to believe it's been a year since the world's largest floating restaurant announced its indefinite closure due to the combined impact of city protests and the pandemic. The 40-year-old Hong Kong landmark once attracted tourists and locals to its bevy of attractions, including a singular roof deck that offered unparalleled views of the harbour and impeccable alfresco dining. Unsurprisingly, the buoyant restaurant was a beacon for celebrities and dignitaries alike, including Queen Elizabeth II, David Bowie, John Wayne, Tom Cruise and Gong Li. The glory of Jumbo Kingdom will live on forever through its cameos in movies and TV shows, most notably James Bond flick 'The Man with the Golden Gun' and 'The Amazing Race'.
Photograph: Courtesy of 21 Club
For almost 100 years, NYC's iconic 21 Club held court on 52nd Street, transforming an underground speakeasy into one of the city's most well-known and exclusive restaurants, where NYC's elite went to rub shoulders. Instantly recognizable from its line of cast iron lawn jockey statues that peered out from its balcony, the legendary restaurant embodied the history of New York like few others—having hosted past debutante balls, the private wine collections of multiple U.S. presidents and celebrities and more. With it goes a slice of NYC history that's utterly impossible to replace.