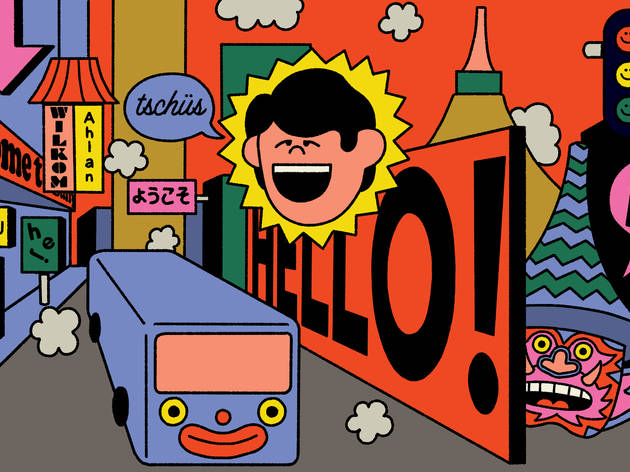 The Time Out Index 2020
Every year, our huge global survey quizzes thousands of people about life in their city today
What's life like in the city today? What are city-dwellers around the world feeling, thinking, eating, drinking, and doing for fun? And which are the best cities for living life to the full? Every year, we look for all the answers in the Time Out Index: our huge, anonymous survey of urbanites all over the planet.
In 2020, nearly 35,000 people took the Time Out Index survey to let us know what makes their city a great place to live right now – and to get some stuff off their chest about the ups and downs of city life.
Here's a look back at 2019's results.
The greatest city in the world last year was…


New York! Residents voted it first in the world for diversity, culture and dynamism. It ranked second for eating and third for live music, drinking and nightlife, and also placed highly for fun, multiculturalism, creativity and (perhaps more surprisingly) happiness and convenience. A second-place ranking as the city that most people around the world want to visit this year (after Tokyo) secured its number one overall position. Here's our full 2019 ranking of the best cities in the world.
We also discovered…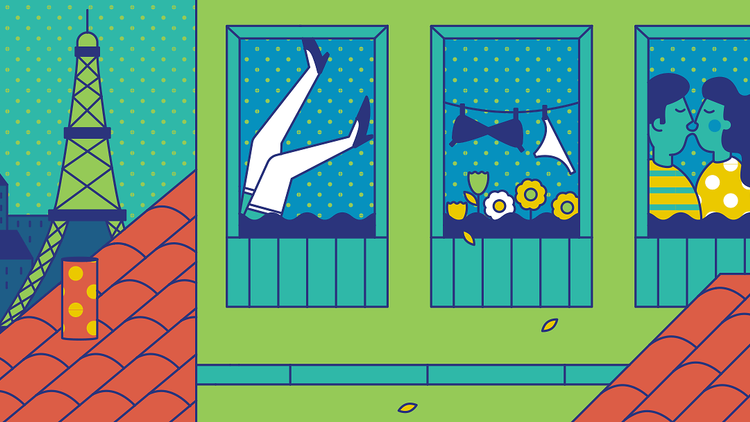 Time Out Index 2019 illustrations: Nico 189
Paris is the world's most sleep-deprived city – and no wonder, when Parisians are the most sociable, go out most often on a weeknight and, er, have the most sex.
Bangkok is the capital of eating on your feet: people there devour more street food, visit more food markets and pick up more takeaways than anyone else.
Thought Berlin was all about hedonism? Think again: Berliners are more likely than anyone else to be vegan or cutting down their booze intake.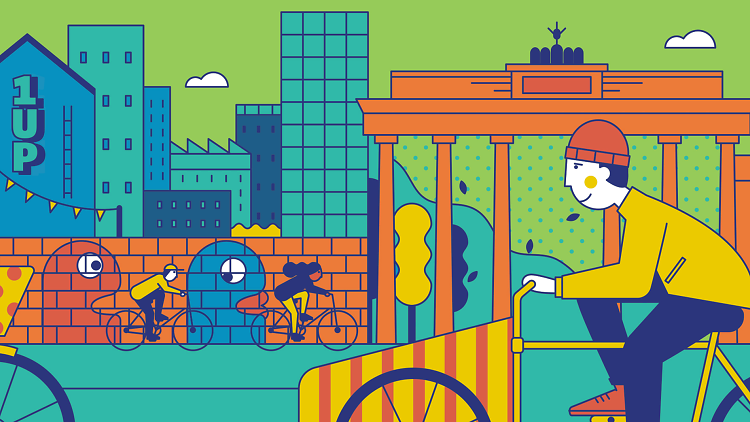 A sense of community comes easy in Buenos Aires: Porteños are the least lonely city-dwellers in the world, feel the least FOMO and are most likely to volunteer with a charity.
People in Hong Kong are mad about dining out, eating at restaurants more often than anyone else. And getting home on a full stomach is easy in the place that locals voted the world's most convenient city.
The lucky residents of Chicago are happiest, most likely to sing the praises of their city's dining and drinking scenes and – unsurprisingly – most proud of their city.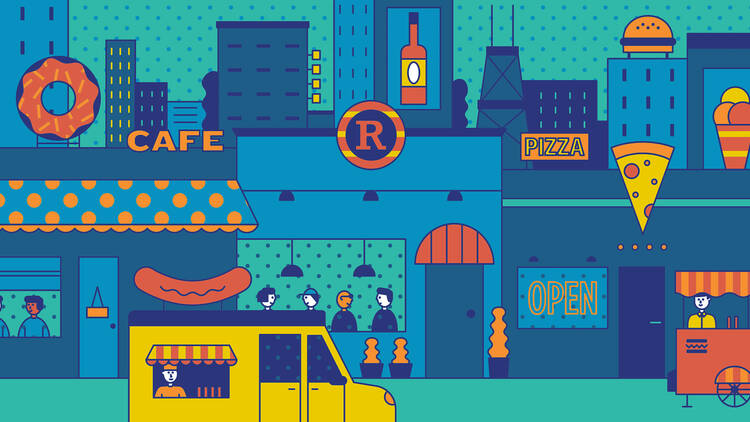 The home of Bollywood is still a mecca for film-lovers: residents of Mumbai go to the cinema more often than any other city-dwellers, with half catching a film every week.
Speak softly in Manchester: it's the world's most hungover city. Maybe that's why Mancunians can't get through the week without a cup of tea and a good laugh.
They party hard in Madrid, where locals drink the most beer and hit the bars and clubs the most often. With great results: Madrileños are the world's least stressed city-dwellers.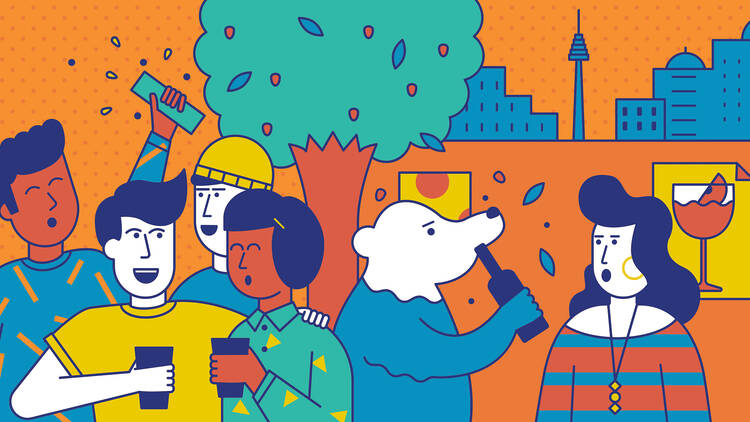 Possibly thanks to the city's controversial lockout laws, Sydney was rated worst by its residents for nightlife. Instead of clubbing, toned Sydneysiders are most likely to be found working out.
Although people in Edinburgh were most likely to say their city is beautiful, Scotland's largest city Glasgow comes top of the world rankings for friendliness and affordability.
Residents of Israel's party city Tel Aviv are the most likely to have had a one-night stand. Watch out, though: it's also the city where you're most likely to bump into someone you know…
How did we do it?


'What's life like in your city today?' That's the question at the heart of the Time Out Index. Unlike other global city rankings, the Time Out Index is based on the actual experiences and opinions of tens of thousands of people surveyed around the world, as well as the views of local experts who know their city like no one else.
Firstly, we questioned city-dwellers around the world through an anonymous survey, in partnership with Tapestry Research. This year we had more respondents than ever: 33,706 people in hundreds of cities answered questions on eating, drinking, culture, nightlife, relationships, community, local neighbourhoods and their overall happiness. Then we surveyed Time Out's global network of editors and contributors, each one an expert on their city, asking them to rate what it's like living in their city in 2019.
The Time Out Index ranking is based on the following categories, which we think are the most important factors when it comes to making a city exciting and vibrant – and ranking it amongst the best in the world…
Food
Is the city's eating scene outstanding when it comes to quality, variety and affordability?
Drink
Is there always somewhere great to grab a drink, no matter how late it is?
Culture
Does the city produce, nurture and host world-beating cultural talent?
Music
Is there a packed calendar of awesome live concerts year-round?
Nightlife
Does the city have an after-dark scene that'll change your life?
Sociability
Is it easy to make friends, and do people regularly meet up and socialise?
Happiness
How happy are the city's residents, day-to-day?
Progress
Has the city got better over time?
Other qualities
Is the city affordable, convenient, diverse, dynamic, creative, safe, clean, friendly and beautiful?
Attractiveness
Is the city a place that people around the world are desperate to visit?
Finally, focusing on 48 key cultural destinations, Time Out crunched the numbers to compile the definitive ranking of the world's best cities right now.
Don't agree with our ranking? Watch this space for your chance to take part in next year's Time Out Index survey!
More from the Time Out Index
What's the best city in the world? It's a hotly contested title – but after asking 34,000 people all over the world, we think we've come up with an answer.
We quizzed more than 15,000 people around the world to come up with what we reckon is the definitive list of the planet's cultural and culinary hotspots.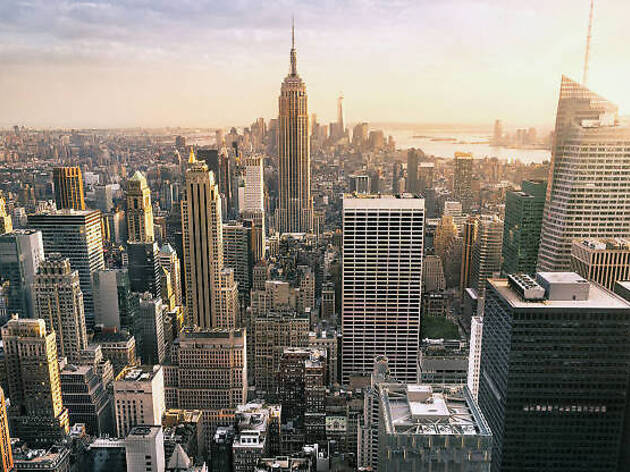 In addition to coming out on top of the list overall, NYC was voted the city with the best culture and diversity in the Time Out Index survey.
Best selling Time Out Offers