Four reasons to visit the Setouchi Triennale
Here's why combining island hopping with open-air art viewing should be on your list of things to do this year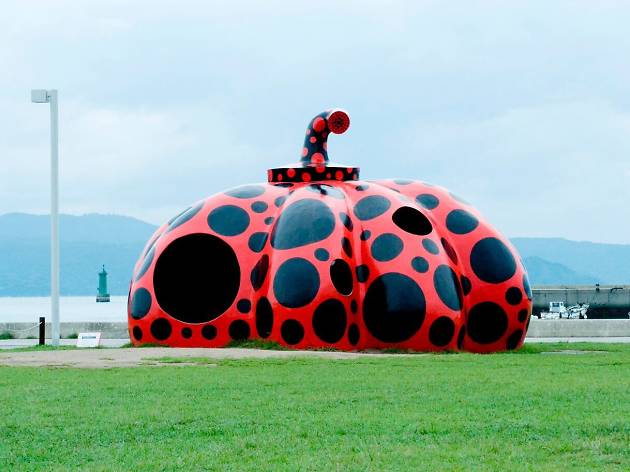 Words by Casey Hawkins
1. Enjoy 30-plus outdoor exhibitions during your preferred season
The Setouchi Triennale is a large-scale art festival held on 12 small islands in the Seto Inland Sea, ten of which feature outdoor exhibitions. Since the triennale runs for 108 days between March and November, contemporary art fanatics will want to take advantage of the '3-season passport' ticket, which encourages you to go back and visit during each season. So you can pose for a photo with the likes of Yayoi Kusama's 'Red Pumpkin' under the sweltering summer sun and then again in the cool autumn breeze.
2. Some galleries are more like a sci-fi film set
The architecture of Teshima Art Museum generates an eerie yet calming atmosphere. While at Chichu Art Museum, the cold industrial materials that constitute the minimalist structures make you feel as though you've been dropped into a maze. The layout and finishes throughout the exhibition space are flawless – leading visitors to question whether they are still on planet Earth. Your senses are in for an astonishing treat that promotes illusion and disorientation as you wander amongst others in dead silence.
3. You can play with the exhibitions
There are a number of playful interactive displays both inside galleries and out in the middle of obscurity. One piece titled 'No One Wins – Multibasket' leaves patrons to initiate participation and determine the artist's intention. Balls lie scattered around the dusty lot for people to retrieve and show off their basketball prowess. As many of these artworks are off the beaten track, we recommend renting an electric bicycle. There are pay-by-the-hour rental stores operating close to the ports of major islands. With Teshima's steep hills and lower slopes dotted with rice paddies, you'd be crazy not to take advantage of the zippy bikes on offer.
4. Become an intimate piece of contemporary art
'Les Archives du Coeur' (The Heart Archive) by Christian Boltanski collects the heartbeats of exhibit-goers from around the world. For a small fee, you can have your heartbeat and personal message recorded and then browsed by others; with the potential to one day feature in the Heart Room. The Heart Room provides a mesmeric, perhaps disturbing experience, pairing a flashing light with the powerful sound of a pulsating heartbeat. The heart's owner is listed on a small screen situated at the entrance. Upon exiting the Heart Room, you can wander through to the Listening Room, where you can sit at the clerical desk and scroll through the playlist of archived heartbeats.
If you only visit one island...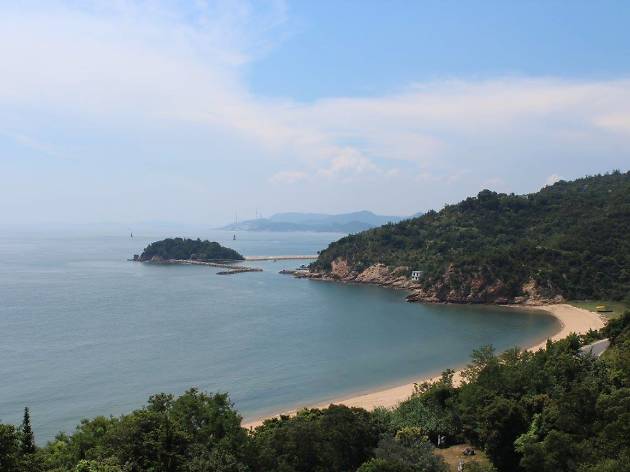 Five must-see exhibits on Naoshima, Japan's renowned art island
Perhaps the most famous of the 12 islands, Naoshima started being referred to as an 'art island' in the early '90s, after notable artists were commissioned to produce large-scale works to revitalise the island and form Benesse Art Site Naoshima. Here are our top recommendations: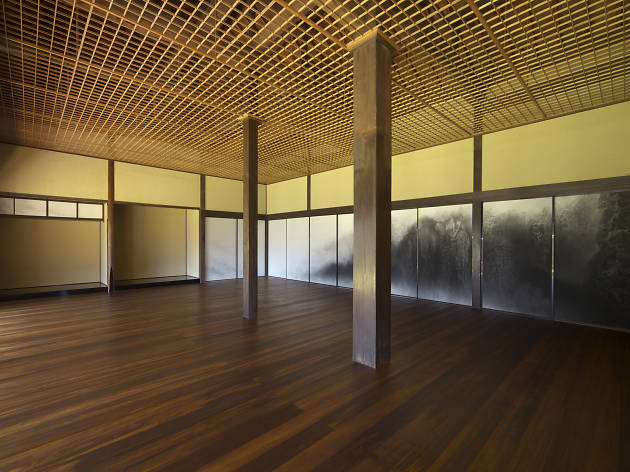 Photo by Osamu Watanabe
While the project is comprised of seven distinctive Edo-period dwellings restored into artworks, you must make seeing 'Haisha' and 'Ishibashi' a priority. 'The Garden of Ku' in Ishibashi incorporates 14 traditional sliding paper panels (fusuma) with brilliant transformative qualities.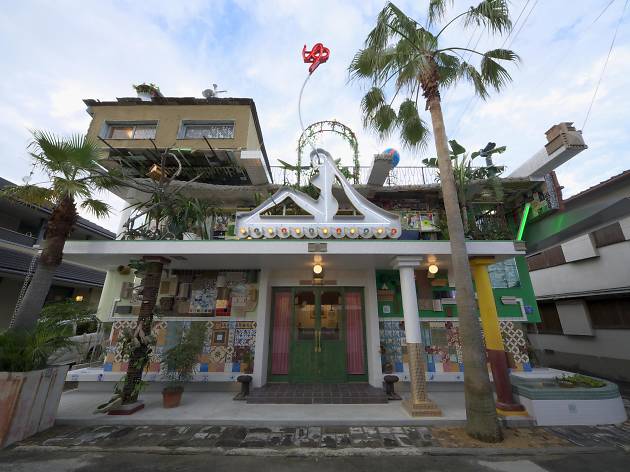 Photo by Osamu Watanabe
Naoshima Bath 'I ❤ 湯' (I Love YU)
When gallery hours draw to a close, there's nothing more appealing than a late-night sento. Just don't expect to bathe under dim light, as even the bathhouse doubles as a gallery – featuring embellished faucet knobs and scrapbook-style photos.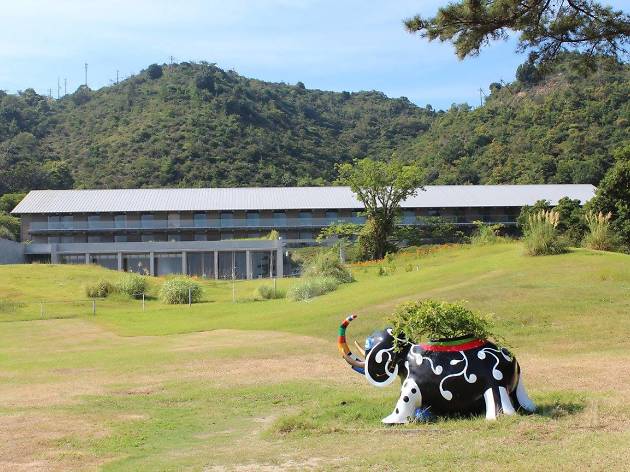 Sculptures are inconspicuously dotted all over the island – some are harder to spot than others, creating a kind of natural treasure hunt in a memorable setting.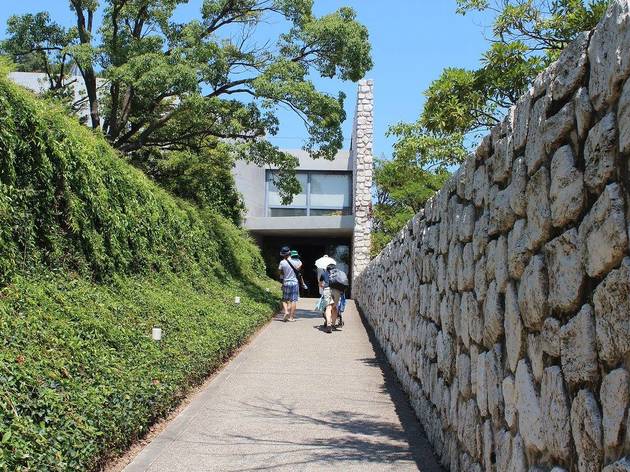 The granddaddy of Naoshima invites guests to let the 'unique atmosphere' seep into their skin by sleeping at one of their four boutique lodgings. Alternatively, work up an appetite by perusing the largest collection of paintings, sculptures and photography before heading to the on-site restaurant and café.
The expansive concrete structures look alien, peeping out from a luscious green hill. Yet Tadao Ando's minimalist architecture, which is famous for artfully utilising the best elements of nature, still manages to achieve harmony. Visitors can appreciate the works of Claude Monet, Walter De Maria and James Turrell.