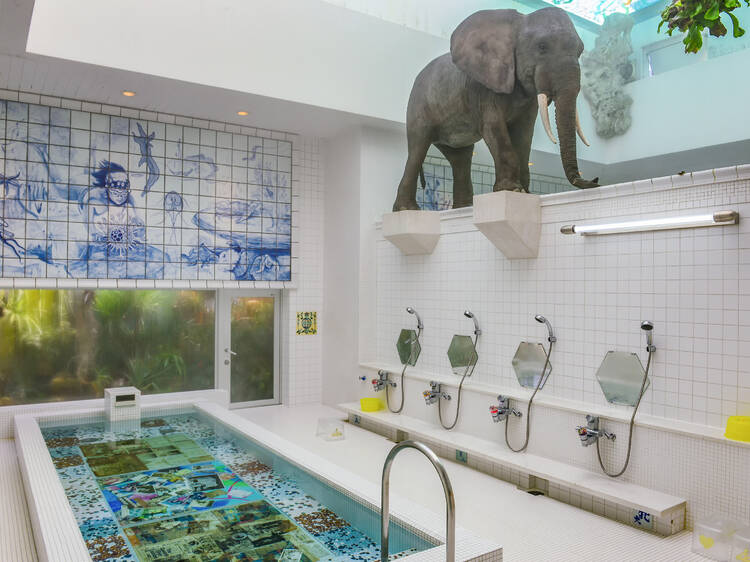 Photo: Rayints/Shutterstock
Miyanoura Port
Miyanoura Port is one of two entry points in Naoshima, but there's more to see here than the polka-dotted ferry that sails between the islands. On top of the bright red Yayoi Kusama pumpkin that greets visitors as they arrive on the island, the port is also home to Sou Fujimoto's 'Naoshima Pavilion'.
Like the pumpkin, this steel mesh sculpture is one that people can clamber into and appreciate from the inside. The sculpture is especially beautiful at night, when it is lit up to accentuate its framework.
A three-minute walk from Fujimoto's sculpture is a public bathhouse called I Love Yu (yu means hot water in Japanese). While public baths are a common feature in any part of Japan, this one is a little different from your average sento.
The whole building is an exhibit by artist Shinro Ohtake, who also created mosaic murals for the sento interior. He even planted an elephant statue on top of the wall dividing the men's and women's baths. For obvious reasons, you can't take photos during bath operation hours (1pm-9pm), but if you don't fancy taking a dip, you can come by before lunch to take snaps of the whimsical interior (viewing fee ¥660).