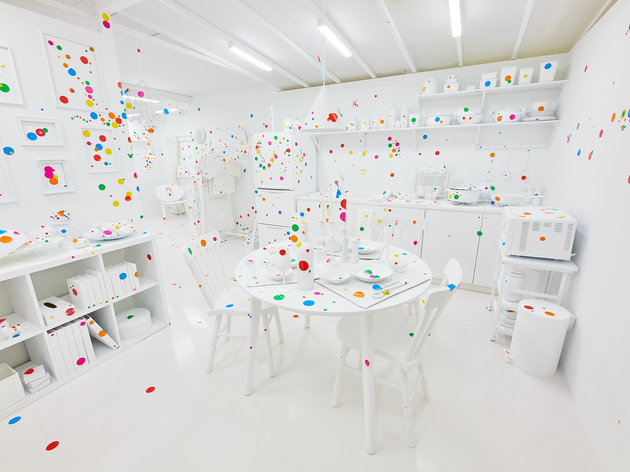 1/10
Photo: Kisa Toyoshima; ©Yayoi Kusama / The obliteration room 2002–present
Location: Shibuya City Office – No. 2 Mitake Office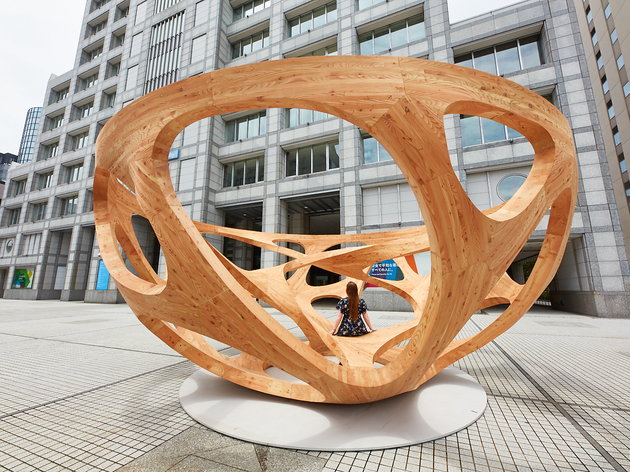 2/10
Photo: Kisa Toyoshima; Global Bowl designed by Akihisa Hirata
Location: United Nations University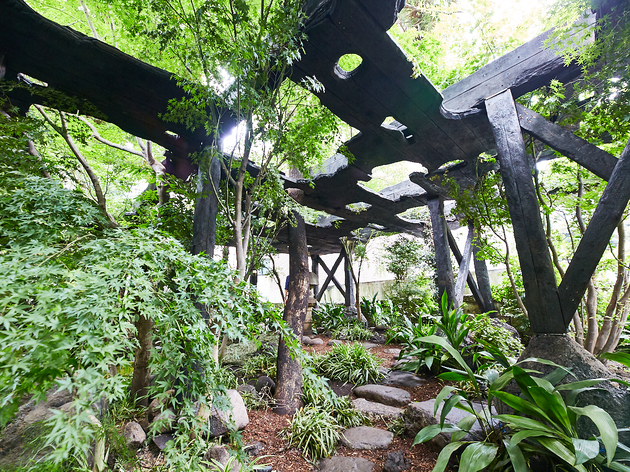 3/10
Photo: Kisa Toyoshima; Kokage-gumo designed by Junya Ishigami
Location: Garden of kudan house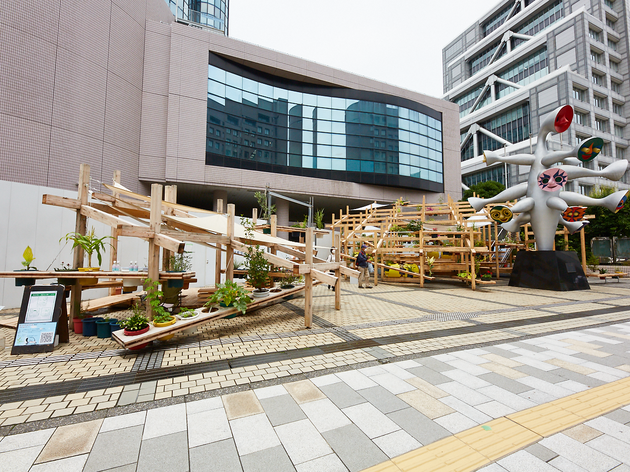 4/10
Photo: Kisa Toyoshima; Street Garden Theater designed by Teppei Fujiwara
Location: Former National Children's Castle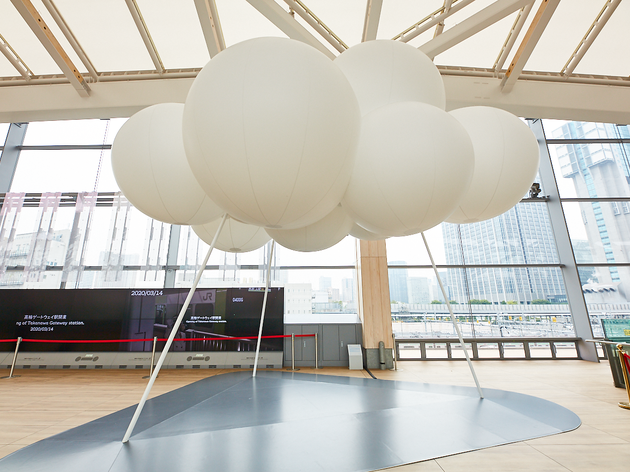 5/10
Photo: Kisa Toyoshima; Cloud pavilion designed by Sou Fujimoto
Location: Takanawa Gateway Station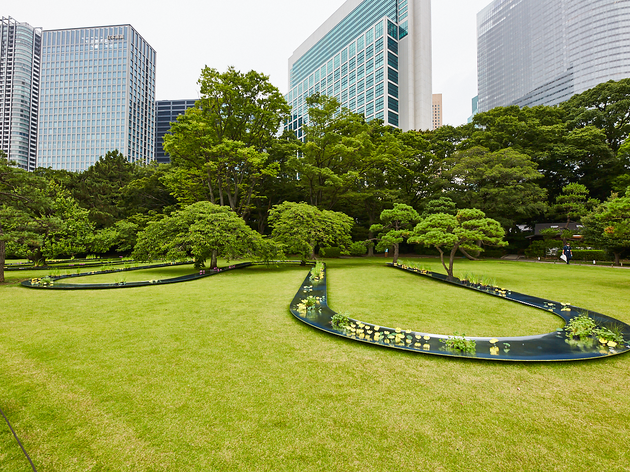 6/10
Photo: Kisa Toyoshima; Suimei designed by Kazuyo Sejima
Location: Hama-rikyu Gardens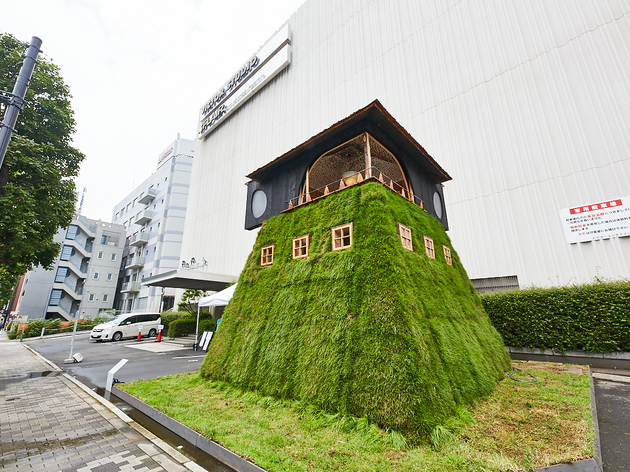 7/10
Photo: Kisa Toyoshima; Tea House "Go-an" designed by Terunobu Fujimori
Location: Victor Studio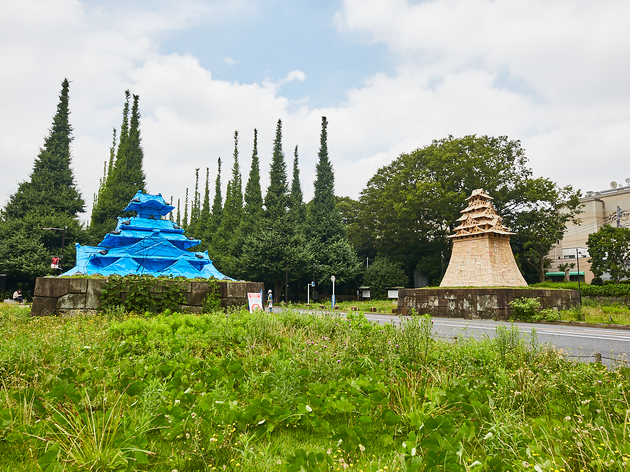 8/10
Photo: Kisa Toyoshima; Tokyo Castle designed by Makoto Aida
Location: Ginkgo Avenue in Meiji Jingu Gaien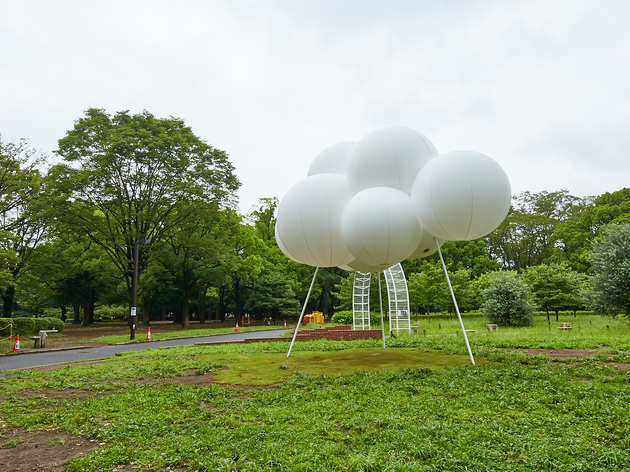 9/10
Photo: Kisa Toyoshima; Cloud pavilion designed by Sou Fujimoto
Location: Yoyogi Park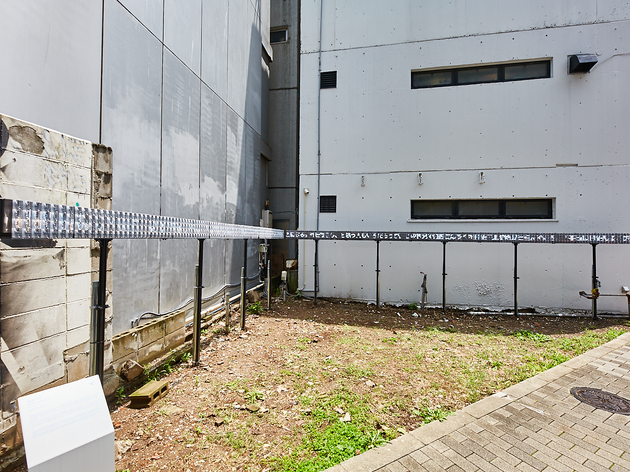 10/10
Photo: Kisa Toyoshima; 2020-2021 designed by Daito Manabe and Rhizomatiks
Location: Across from The Watari Museum of Contemporary Art
Time Out says
At Pavilion Tokyo, one of the Tokyo Tokyo Festival Special 13, you can explore nine different pavilions created by world-renowned Japanese architects and artists, including contemporary artist Yayoi Kusama, as well as architects Terunobu Fujimori and Kazuyo Sejima. These unique structures are not typical garden pavilions – expect quirky installations that showcase futuristic art and architecture.
The interactive pavilion 'The Obliteration Room' created by Yayoi Kusama, for example, lets visitors decorate a completely white room with colourful round stickers, while green tea fans can enjoy the raised wooden 'Tea House "Go-an"' by Terunobu Fujimori in front of Victor Studio.
Most of the pavilions are free to visit and within a 30-minute walk of the Japan National Stadium. Here are the exact locations:
- Victor Studio ('Tea House "Go-an"')
- United Nations University ('Global Bowl')
- In front of the Former National Children's Castle, 5-53-1 Jingumae, Shibuya ('Street Garden Theater')
- Yoyogi Park ('Cloud pavilion')
- Inside Takanawa Gateway Station ('Cloud pavilion')
- Hama-rikyu Gardens ('Suimei'; park admission applies)
- Garden of kudan house ('Kokage-gumo')
- Ginkgo Avenue in Meiji Jingu Gaien ('Tokyo Castle')
- Shibuya City Office – No. 2 Mitake Office ('The Obliteration Room')
To visit some of the pavilions, you'll have to make a free reservation in advance.
Don't miss the installation '2020-2021' by artist Daito Manabe and art collective Rhizomatiks, to be held in front of The Watari Museum of Contemporary Art, which is also hosting its Pavilion Tokyo 2021 exhibition, showcasing sketches, plans, models and materials used for the pavilions (11am-7pm, closed Mon, but open on Aug 9, ¥1,000, free for high school students and younger children).
Details