Your guide to the Tokyo Tokyo Festival
Enjoy art and cultural events online and across Tokyo until September 2021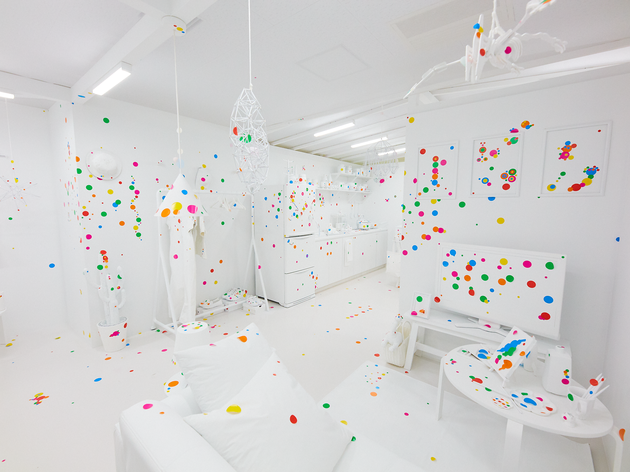 1/4
Photo: Kisa Toyoshima; Yayoi Kusama / The Obliteration Room 2002-present. © Yayoi Kusama.
Pavilion Tokyo 2021: The Obliteration Room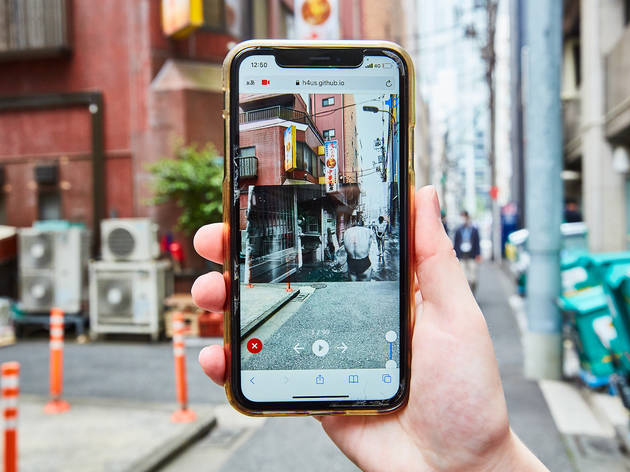 2/4
Photo: Kisa Toyoshima
Tokyo Real Underground: Walking AR Experience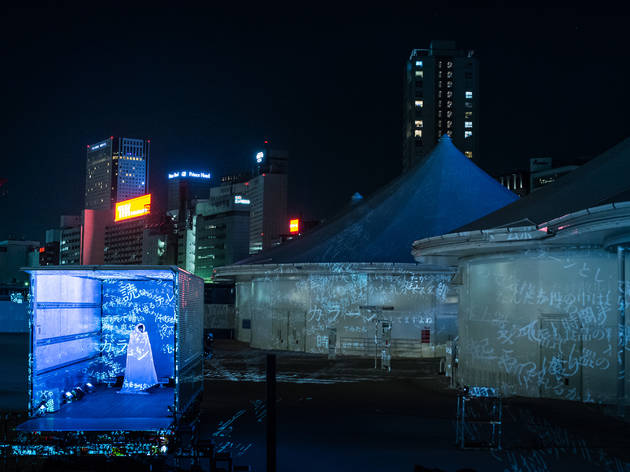 3/4
Photo: Bozzo
Dance Truck Tokyo – Takanawa Performance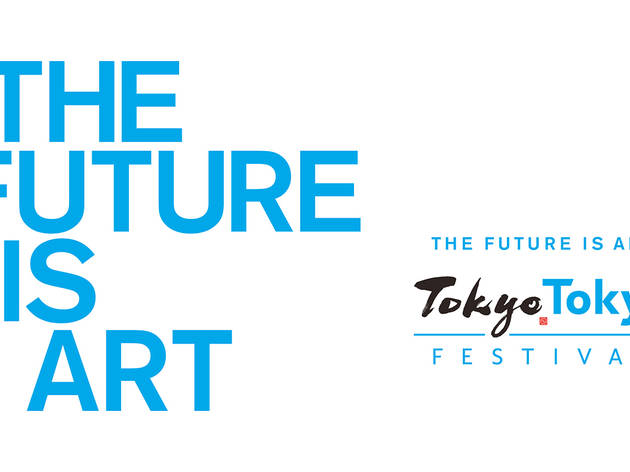 4/4
Photo: Tokyo Tokyo Festival
In anticipation of the Tokyo Olympic and Paralympic Games, the Tokyo Metropolitan Government has organised the Tokyo Tokyo Festival, a massive spectacle to celebrate the capital as a city of arts and culture.
Until September, you can enjoy a variety of art and cultural events across Tokyo, with installations, performances, exhibitions and works from around the world. Under the theme The Future is Art, the Tokyo Tokyo Festival highlights the power of acceptance and celebrates diversity through art.
Many of the major events are free to enjoy and also available for online streaming, so you can enjoy the festival from anywhere in the world. To help you get started, check out the list of recommended events below. For more information about the Tokyo Tokyo Festival, see this breakdown of all the key details on the event.
To see the full programme, head to the Tokyo Tokyo Festival official website.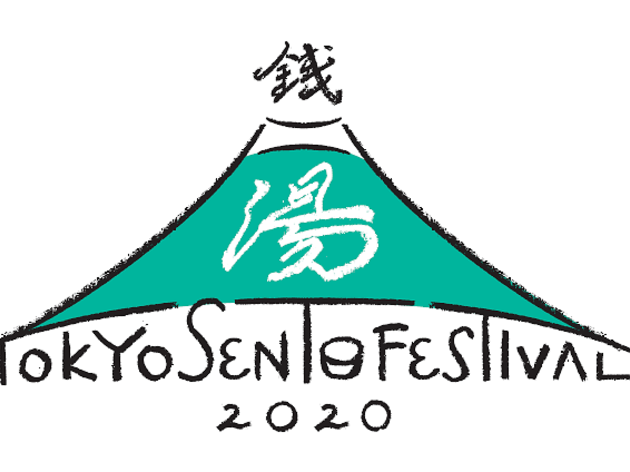 Tokyo Sento Festival 2020
Japan's public baths, also known as sento, are not only a place to take a dip and relax, but also to connect with people in your neighbourhood. Most are adorned with painted scenery to enjoy while you bathe, too. In the lead up to the Tokyo 2020 Olympic and Paralympic Games, the traditional Mt. Fuji murals of four Tokyo sento have been re-designed by five Japanese artists: illustrator Ichio Otsuka, graphic designer Daijiro Ohara, manga artist Mari Yamazaki and outsider artists Takeru Aoki and Kiyomi Hoshi. It's part of the Tokyo Sento Festival 2020, which is part of the Tokyo Tokyo Festival Special 13. The murals of all four sento – Hachimanyu (Yoyogi Hachiman), Hidamari no Izumi Haginoyu (Uguisudani), Bentenyu (Kichijoji) and Konparuyu (Ginza) – have been repainted with the theme of contemporary Tokyo in mind, while the project was supervised by professional sento mural painter Mizuki Tanaka. At Hachimanyu, for example, you can enjoy manga artist Mari Yamazaki's mural 'Ancient Balaneion no Yu', depicting a Greek scene showing athletes and bathing goddesses. You can also win tenugui towels that have been designed exclusively for the festival. Between July 23 and August 8, you can get your hands on the Olympics version created by Mari Yamazaki, and from August 24 to September 5, you'll have the chance to snag one of the Paralympics towels with an outsider art motif by Aoki and Hoshi. In order to get your towel, you'll need to collect stamps, available at 500 participating public bathhouses in Tokyo, and submit your completed sheet at one of the sento in this list. Not sure whether your local sento is taking part? Just look for the Tokyo Sento Festival 2020 noren shop curtains and flags at the bathhouse.
Paid content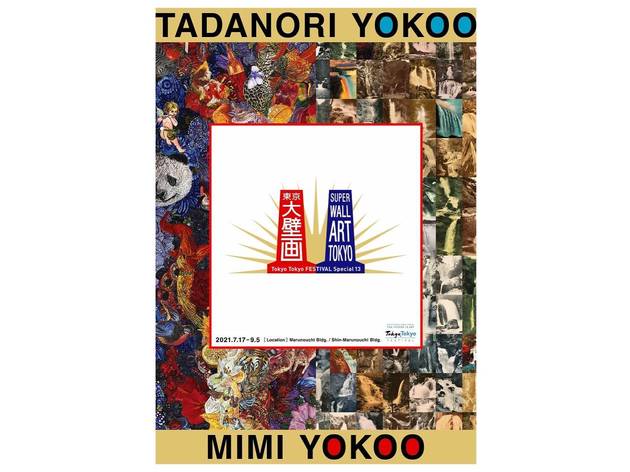 Super Wall Art Tokyo
Super Wall Art Tokyo, part of the Tokyo Tokyo Festival Special 13, sees two massive artworks gracing a pair of office buildings in front of Tokyo Station in the capital's Marunouchi business district. The murals have been designed by father-and-daughter artist duo Tadanori Yokoo and Mimi Yokoo. Mimi was in charge of the 3,371sqm glass façade of the Marunouchi Building, which now features a large-scale artwork based on ignis (Latin for fire), featuring a playful design with plenty of animal, flower and angel motifs. In contrast, Tadanori, who was part of the design team of the Tokyo 1964 Summer Olympics, based his work on aqua (water) – it's made up of photos of waterfalls and rapids, covering the 4,381sqm façade of the Shin-Marunouchi Building. Each design features over 100 individual 3sqm sheets assembled into one large-scale artwork.
Paid content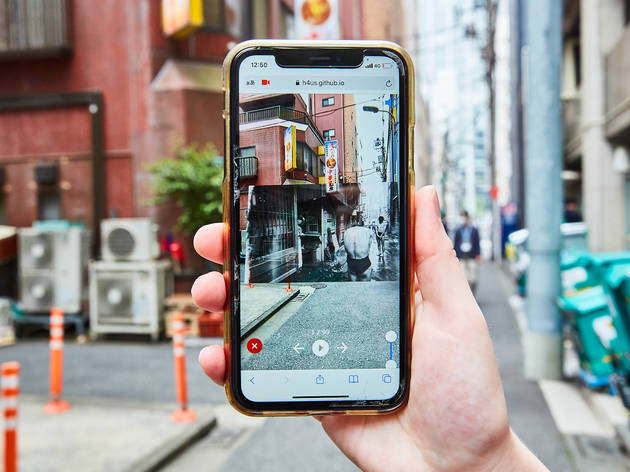 Tokyo Real Underground
Watch butoh-inspired performances and more at this experimental art festival held online and across Tokyo. Butoh, an avant-garde performing art that originated in Japan in 1959, is usually known for artists' slow and controlled movements, white makeup and often grotesque imagery. However, Tokyo Real Underground, part of the Tokyo Tokyo Festival Special 13, moves beyond butoh's typical features and gives contemporary artists a chance to showcase unusual works inspired by this unique dance. You can watch a large variety of festival performances online for free, which have been filmed inside the Former Hakubutsukan Dobutsuen Station in Ueno. To watch, you'll have to register your email address on the official website and click the link to the online portal page that's sent to you via email. There's also an augmented reality (AR) experience at seven different spots around the city, where you can explore the beginning of butoh by seeing photographs from 1961 superimposed over the modern-day cityscape via augmented reality until August 15. A few large-scale versions of these photographs are also on display in the underpass connecting Ginza and Higashi-Ginza stations, available to view until July 13. Between August 3 and 15, you can also enjoy the free in-person Butoh: New Archive Exhibition (reservations required), which features a video installation by contemporary photographer Ryudai Takano.
Paid content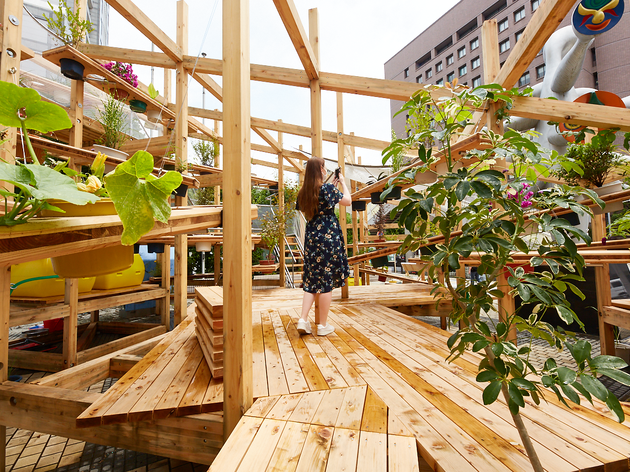 Pavilion Tokyo 2021
At Pavilion Tokyo, one of the Tokyo Tokyo Festival Special 13, you can explore nine different pavilions created by world-renowned Japanese architects and artists, including contemporary artist Yayoi Kusama, as well as architects Terunobu Fujimori and Kazuyo Sejima. These unique structures are not typical garden pavilions – expect quirky installations that showcase futuristic art and architecture. The interactive pavilion 'The Obliteration Room' created by Yayoi Kusama, for example, lets visitors decorate a completely white room with colourful round stickers, while green tea fans can enjoy the raised wooden 'Tea House "Go-an"' by Terunobu Fujimori in front of Victor Studio. Most of the pavilions are free to visit and within a 30-minute walk of the Japan National Stadium. Here are the exact locations: - Victor Studio ('Tea House "Go-an"')- United Nations University ('Global Bowl')- In front of the Former National Children's Castle, 5-53-1 Jingumae, Shibuya ('Street Garden Theater')- Yoyogi Park ('Cloud pavilion')- Inside Takanawa Gateway Station ('Cloud pavilion')- Hama-rikyu Gardens ('Suimei'; park admission applies)- Garden of kudan house ('Kokage-gumo')- Meiji Jingu Gaien Icho Namiki-dori ('Tokyo Castle')- Shibuya City Office – Daini Mitake Branch Government Office Building ('The Obliteration Room') To visit some of the pavilions, you'll have to make a free reservation in advance. Don't miss the installation '2020-2021' by artist Daito Manabe and art collective Rhizomatiks, to be held in front of The Watari Museum of Contemporary Art, which is also hosting its Pavilion Tokyo 2021 exhibition, showcasing sketches, plans, models and materials used for the pavilions (11am-7pm, closed Mon, but open on Aug 9, ¥1,000, free for high school students and younger children).
Paid content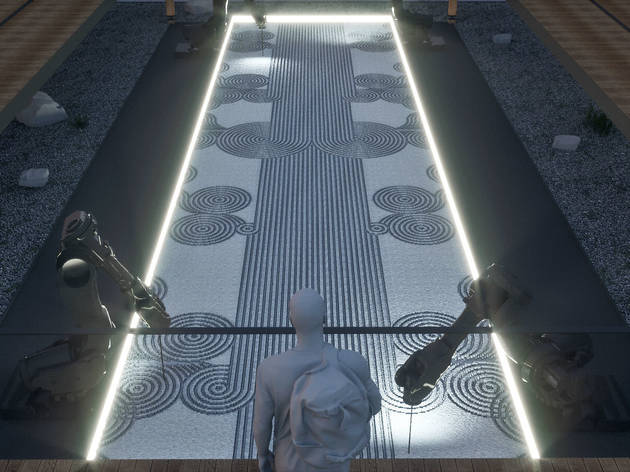 The Constant Gardeners
Head to Ueno Park to visit a stunning new attraction this summer created by British design team Jason Bruges Studio. 'The Constant Gardeners', part of the Tokyo Tokyo Festival Special 13, combines traditional Japanese culture and art with technology and sports. Four robotic arms create patterns in a large Zen rock garden through movements resembling athletes' motions. By using second hand industrial robots for their art, the design team reflects the role of machines in daily life and also emphasises their potential in experimental creative projects. The four robotic arms have been programmed to rake different shapes into a massive gravel field filled with 14 tonnes of crushed black basalt that's surrounded by another 4 tonnes of silver-grey granite. Throughout the day, you'll see different patterns, with a total of 150 illustrations inspired by various sports appearing over the course of the event. This cutting-edge outdoor installation kicks off on July 28 and runs in parallel with the Olympic and Paralympic Games until September 5.
Paid content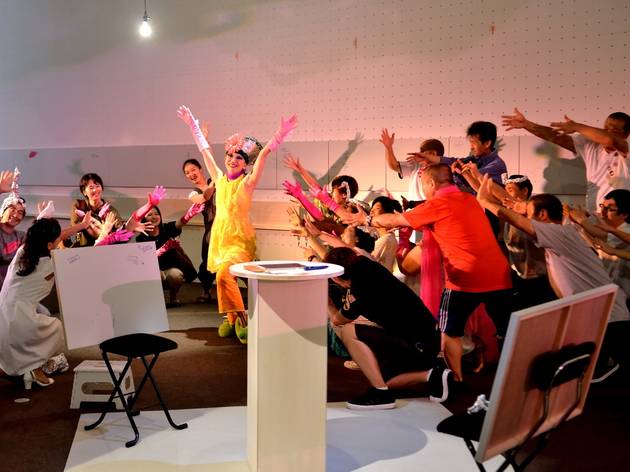 Turn Fes 2021
Turn is an art project that's all about encouraging interactions between artists and people from diverse backgrounds with different customs, physical abilities, living situations, gender, age or nationality. The project is part of the Tokyo Tokyo Festival and was established in 2015. The project includes a number of initiatives, such as the free Turn Fes 2021, which itself includes the Turn Fes 6, the Turn Fes 6 Online Programme and the Turn Chakai. The Turn Fes 6 takes place between August 17 and 19 at the Tokyo Metropolitan Art Museum, where you can enjoy exhibitions of works created by artists and organisations who participated in the Turn project. There are also videos on accessibility and diversity. The Turn Fes 6 Online Programme is available from July 19 until September 5 and is a great way to participate from anywhere in the world. There are remote workshops, plus photos and videos about Turn's activities. Turn Chakai, on the other hand, takes place between July 23 and August 9 at The National Art Center, Tokyo. This event questions the world and people through art. Chakai can be translated as 'tea party' and there are 12 bamboo tearooms set up in the event hall. Instead of enjoying a cuppa, you will have the chance to hop from one tearoom to the next and meet 11 different artists conducting workshops in each room. In the central tearoom, there is a live-stream video of a discussion between Turn supervisor Katsuhiko Hibino, faculty members of the Tokyo University of the Arts, and academics from international art colleges.
Paid content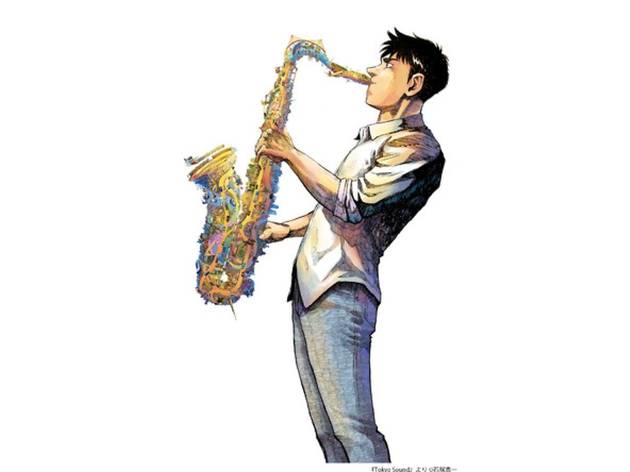 Exhibition of manga 'What if Tokyo'
This free exhibition, part of the Tokyo Tokyo Festival Special 13, explores Tokyo through the eyes of Japanese manga artists. The original works by 20 mangaka – including Hiroya Oku ('Gantz'), Io Sakisaka ('Strobe Edge') and Posuka Demizu (illustrations to 'The Promised Neverland') – will transport you to 20 imaginary Tokyo settings in the past, present and future. The exhibition is divided into three parts across The Museum of Contemporary Art Tokyo. In the basement auditorium, you'll find 18 corners designed to look like manga panels. Each is dedicated to one artist and their illustrations of Tokyo. The wall of the museum's courtyard, on the other hand, is dedicated exclusively to Shinichi Ishizuka's work 'Tokyo Sound'. To see Sumito Oowara's work 'East East', head to the Water and Stone Promenade, an outdoor space that's covered by water. Note that you'll have to make a (free) reservation in advance to visit 'What if Tokyo'.
Paid content