Top 15 galleries in eastern Tokyo
Spot cutting-edge art in old warehouses, bathhouses and schools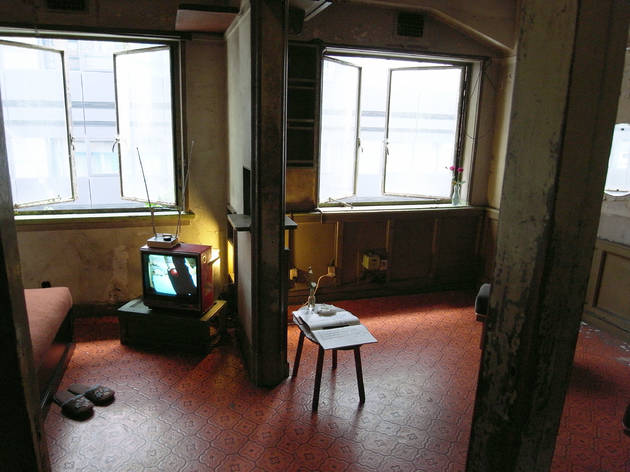 Walking around the eastern side of Tokyo, sooner or later you're bound to notice buildings that, while maintaining their external appearance as storage facilities, schools and office blocks, actually house art galleries and other similar spaces occupied by energetic creatives. Some of the city's most interesting exhibitions are held at places like these, so anyone looking for inspiration will want to keep up to speed with where to find them. This list of 15 excellent galleries should get you started.
Galleries to watch
Focusing mainly on contemporary art and photography, this gallery moved to Shinonome in March 2013 and is located inside the multi-purpose Tolot building, which also houses the printing company of the same name. Past exhibitions have highlighted artists like Tim Barber and José Parlá.
A large multi-level art centre that opened in Akihabara in March 2010, 3331 Arts Chiyoda occupies the site of the old Rensei Junior High School. In addition to housing galleries and exhibition spaces – and opening the old schoolyard as a public park – the facility also makes use of the school roof and gymnasium and has various year-round workshops and events slated to go off.
Now home to around 20 shops and art galleries, the 1930s Okuno apartments were once some of the most luxurious abodes in the neighbourhood. Room 306 is a multi-purpose space hosting everything from exhibitions to talks – when visiting, make sure to check out the retro tiled exterior and Ginza's oldest manually operated lift.
One of Japan's largest printing companies presents contemporary design and graphics here. Japanese designers are prominent, but major international talents appear from time to time.
Formerly a bathhouse (the building is over 200 years old), this high-ceilinged space in a charming neighbourhood near Ueno Park features contemporary Japanese artists and international practitioners. Like many of the Yanaka district's art galleries, the fact that it is situated in an antiquated building gives it a minimalist aspect that is at once both traditional and extremely fashionable.
Opened in 2008, the second outpost of this contemporary art gallery strives to cultivate a new generation of artists through an exhibition selection that emphasises fresh new names and unique personalities.
This gallery is located opposite the Koishikawa Botanical Gardens entrance and displays stuff ranging from street art to pieces by up-and-coming contemporary artists. All of the displayed pieces can be bought through their website – a boon for collectors.
This casual space, found inside a two-storey building to the north of Asakusabashi Station, is open for everything from traditional exhibitions to live shows. The folks running Tensai Sansujuku also dabble in music production, publishing and tasty food events.
Run by Musashino Art University, this gallery invites a new guest curator every year and then holds a uniquely themed special exhibition. Young artists have been the backbone of the gallery since its inception, making it a valuable place for art lovers to see cutting-edge contemporary art. Bakurocho, where αM is located, is a great place for gallery hopping, with a growing number of galleries and offices for creative industries opening in recent years.
This spacious Mukojima gallery hosts photography-related exhibitions, publication events, projects, workshops and the like. British veteran Chris Coekin's recent show was a particular highlight.
Located near the Imperial Palace, this gallery and event space is hidden in a basement right in the middle of the Hirakawacho business district. Exhibitions, music events and the like take place regularly, with trade displays and branded events also occasionally on the schedule. Functions as a place of support for young but outstanding artists.
The beamed ceilings and lacquered floors of this extremely rare example of a 19th-century earthen-walled warehouse are tough competition for the contemporary art that is shown here. The shows are mainly by lesser-known but interesting Japanese artists, with some international names joining in. There's a nice cafe too.
This art and food office complex is fast gaining a reputation as the art and culture epicentre of Nihonbashi. Housed in a beautifully renovated old building, 131 is home to a total of ten creative organisations and also features a nice restaurant. Check their website for upcoming public events.
[MOVED TO SENDAGAYA] Housed in a warehouse right by the Sumida River, Fukagawa's gallery complex contains a selection of eight visit-worthy Tokyo exhibition spaces. One of the best of these is Taka Ishii, which shows photography by major international and Japanese artists (including Nobuyoshi Araki, Naoya Hatakeyama and Thomas Demand).