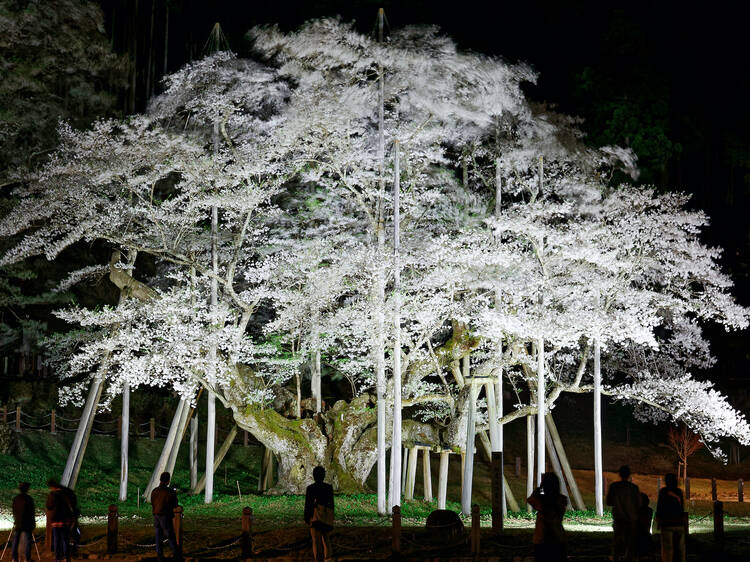 Photo: Chen Min Chu/Shutterstock
The Usuzumi Zakura tree in Gifu is famous for its unusually soft pink blossoms, which have earned it its name usuzumi, which means 'pale ink'. The tree blooms in early to mid-April and is a favourite among photographers. What's more remarkable is that it's over 1,500 years old and believed to have been personally planted by Emperor Keitai (the 26th Emperor of Japan) in the year 467.
The Usuzumi Zakura tree is in Motosu's Usuzumi Park, nestled in a valley surrounded by mountains near Tarumi Station. During cherry blossom season, the park hosts a sakura festival with various cherry blossom-inspired treats, including cherry blossom senbei (rice crackers) and sakura mochi.