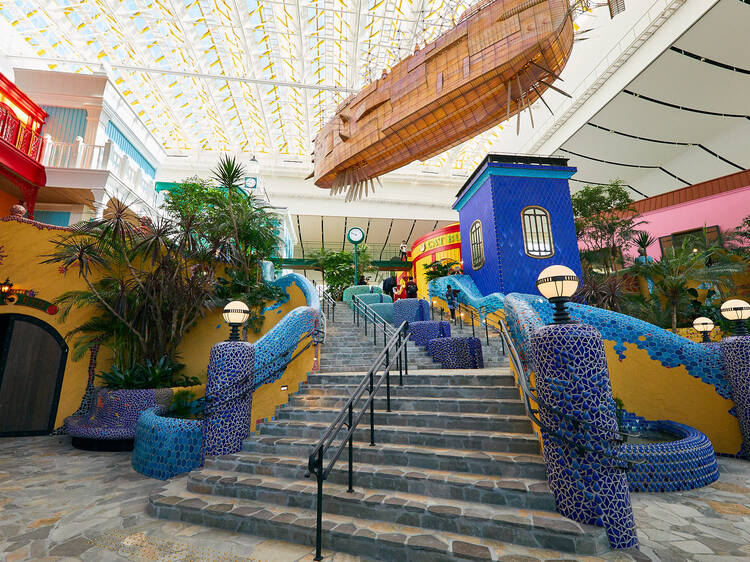 Photo: Kisa Toyoshima
Ghibli's Grand Warehouse is the park's main area, complete with three exhibition rooms. There's a small cinema, a children's playroom with a 'My Neighbor Totoro' (1988) Cat Bus, a souvenir shop and restaurants, plus a small warehouse that stores exhibits from previous events and exhibitions.
Upon arrival you'll be mesmerised by the main area that's centred around a large staircase made from hundreds of small colourful tiles. Look up and you'll spot a 6.3m reproduction of an airship known from 'Laputa: Castle in the Sky' (1986).
Other highlights include a true-to-original recreation of Yubaba's office from the Oscar-winning movie 'Spirited Away' (2001), plus an area themed on 'Arrietty' (2010). Walk through a jungle of giant plants and flowers, which lets visitors experience the world from the perspective of the movie's tiny main protagonist, Arrietty. You can even step inside the Borrowers' family home and take a look inside Arrietty's room.
At an interactive special exhibition, visitors can pretend to be their favourite characters by taking photos in life-sized recreations of pivotal scenes from famous Ghibli movies.