Meet Tokyo's top mixologists
And try out cocktails like foie gras vodka and tom yum liquor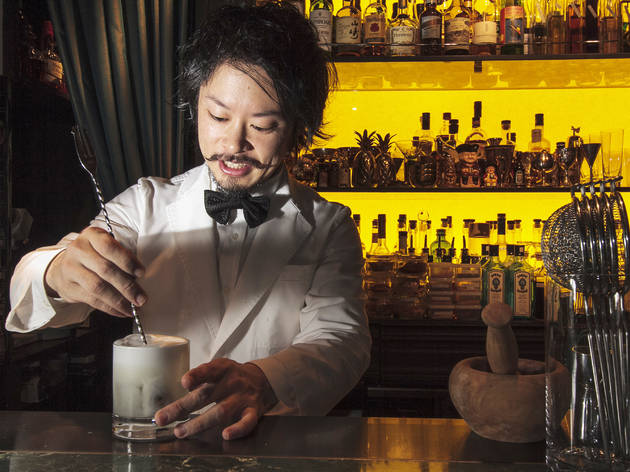 By James Hadfield
When globetrotting bar hounds go in search of the perfect cocktail, they generally wash up in Tokyo. The capital's top bartenders are renowned for their exacting approach to the art of preparing drinks: from precision-carved ice cubes to painstakingly mastered shaking techniques, they've finessed every stage of the process. At the hallowed cocktail temples of Ginza – places like Star Bar, Bar Tender and Bar High Five – it's all about craftsmanship, not flair. Classic cocktails rule supreme, and trainees will sometimes spend years working behind the counter before they get a chance to make a drink for a paying customer.
But what of the innovators and upstarts: the budding bartenders who'd rather create something new than spend years learning how to make a perfectly balanced gimlet? In the past decade, a growing number of cocktail makers in Tokyo have been bucking the traditionalist trend. Some have even embraced a term that's practically considered an insult on the Ginza circuit: mixology.
Popularised by New York's Dale DeGroff in the late '80s, the word (and its associated term, 'mixologist') seems to mean something different to everyone who uses it, but it tends to conjure images of bartenders who wield unorthodox techniques and unusual ingredients to further the 'science' of cocktail making. At its most innocuous, this might just mean using fresh fruit in cocktails; at its most extreme, it can look more like the bartending equivalent of molecular gastronomy, where muddlers and shakers have been replaced with centrifuges and dry ice. But, as we discovered on a tour of three of the city's most cutting-edge bars, there are many different ways to rewrite the Tokyo cocktail rulebook.