Tokyo's best otaku bars
Geek out in these otaku bars in Tokyo, themed on video games, trains, monsters, science and karaoke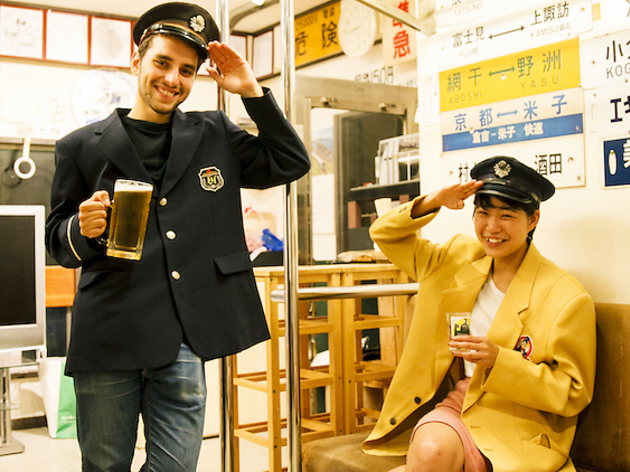 Tokyo's otaku (geeks) are a complex breed, with as many different obsessive types as there are Pokémon. After tracking down the stamping grounds of five different herds, earning their trust and infiltrating their habitat, we now reveal to you their favourite watering holes.
VIDEO GAME GEEKS – 16SHOTS
A dark haunt full of mysterious character (and mysterious characters), 16Shots feels, appropriately, like the kind of place that only exists in video games. Located on a quiet Shinjuku backstreet, this is a temple to the joys of 8-bit. The bar has a playable 1983 Nintendo Entertainment System – considered by those in the know to be the greatest of all time – an extensive library of games and even Pac-Man wind-up toys which you can race along the bar.
While you're putting away a few beers, you can thumb through esoteric cheat books or watch the mesmeric reel of old game commercials projected on the rear wall. You're also encouraged to bring your own handheld game and nestle in among fellow otaku; the bar is said to be frequented by famous video game developers, so you might be sitting next to the person responsible for your relaxation (or sometimes, fuming frustration).
TRAIN GEEKS – KIHA
The second floor of Kiha, the after-work hangout of Tokyo's toritetsu (train geeks), is decked out like the inside of a Tokyo subway car, down to the most minute detail. The luggage racks, handles, ads, station signs and route maps are all authentic and combine to recreate an environment so real that your brain might be tricked into thinking the carriage is moving on occasion, especially if you've had a few.
Instead of the usual pub grub, Kiha serves up a variety of canned foods including fish in brine, salted pork and corn – nostalgic snacks eaten on trains before bento boxes became the norm. Wash them down with their selection of regional one-cup sake and admire the memorabilia adorning the walls. You can even try on some of the stationmaster uniforms if you want to look like a true trainspotter, or a Village People band member.
MONSTER GEEKS – DAIKAIJU SALON
Be it the yokai – supernatural creatures of Japanese folklore – or Godzilla and its countless kaiju eiga (beast movie) spawns, monsters have titillated the Japanese imagination for decades. A shrine to Japan's friendly and not-so-friendly monsters, Daikaiju Salon is the brainchild of horror aficionado and sexploitation auteur Takao Nakano, director of such fine B-flicks as Sexual Parasite: Killer Pussy and Big Tits Zombie.
Fittingly located in the alternative otaku mecca of Nakano, the monster maniac den is populated by rare collectibles of all shapes and sizes, some of which were invented by resident 'monster artist' Pico-Pico. After you have squeezed your head into a disconcertingly warm and wet monster head for the obligatory pic, knock back a few gloopy cocktails in this real-life Mos Eisley Cantina.
SCIENCE GEEKS – INCUBATOR
Ever wanted to drink those possibly lethal, bubbly concoctions you made in science class? You can pretend to do just that at Incubator, where a developmental biologist is in charge of mixing the drinks, wine is served in test tubes and edibles are grilled over a spirit lamp. Don a white coat for the full mad scientist look before swigging from an erlenmeyer flask and snacking on dehydrated figs using tweezers. Chemistry classes were never this fun.
KARAOKE GEEKS – ANIKARA HERO
Occupying the fifth floor of an inconspicuous building on an Akihabara backstreet, the Anikara Hero bar offers you a karaoke experience that will blast your singing skills from zero to hero. Admittedly, the small bar is a rather modest affair, but what it lacks in frills it more than makes up for in thrills.
After you find your go-to tune in their extensive library and take your place on the stage under the spotlight, the in-house cheerleaders (in full cosplay) will get in formation and begin to thump out a rhythm with their tambourines. Don't worry about those high notes in the chorus – their hearty cheering is guaranteed to add an extra octave to your vocal range.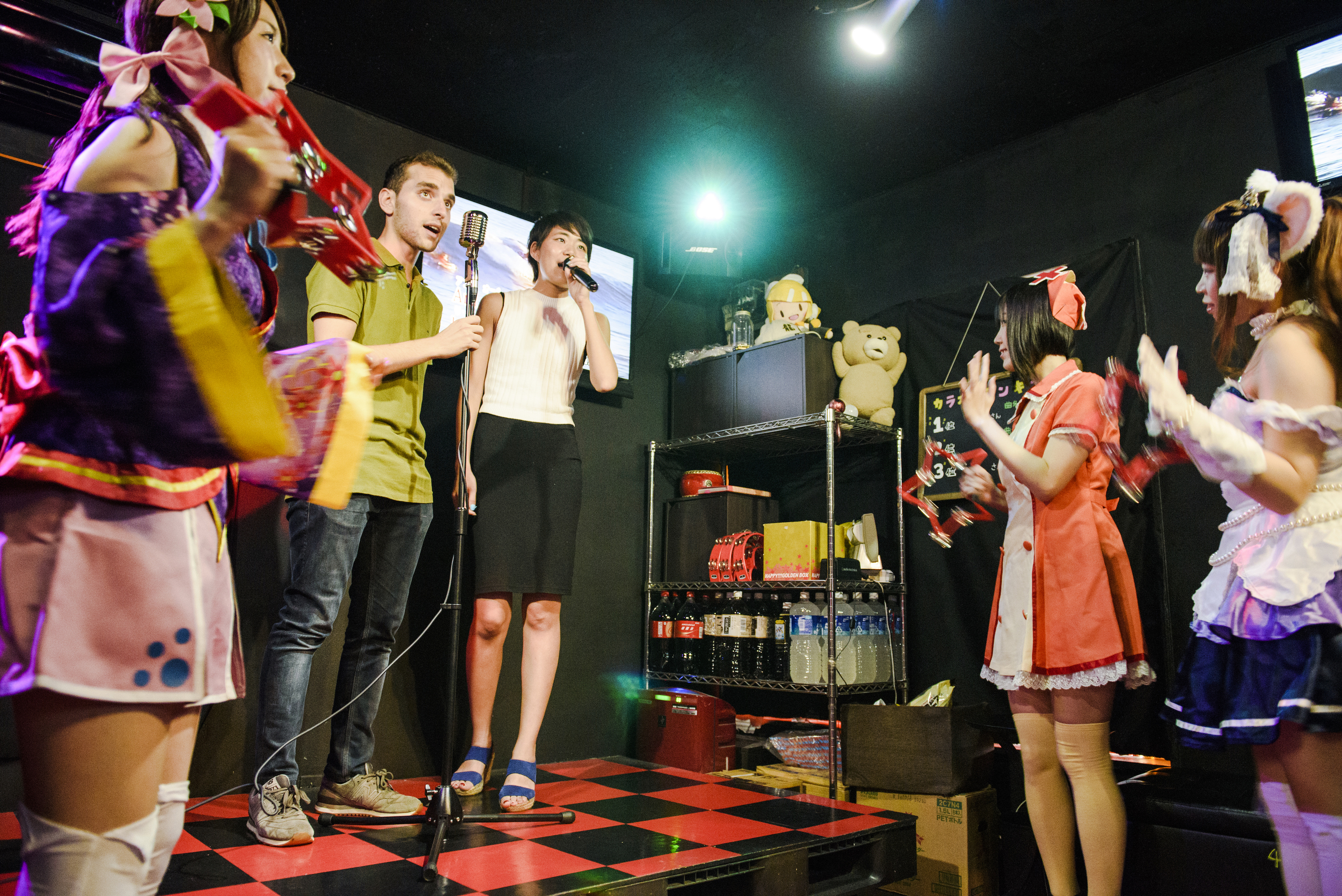 Photos by Kisa Toyoshima (Anikara Hero, Daikaiju Salon, 16shots) and Keisuke Tanigawa (Kiha, Incubator)
Find more great bars