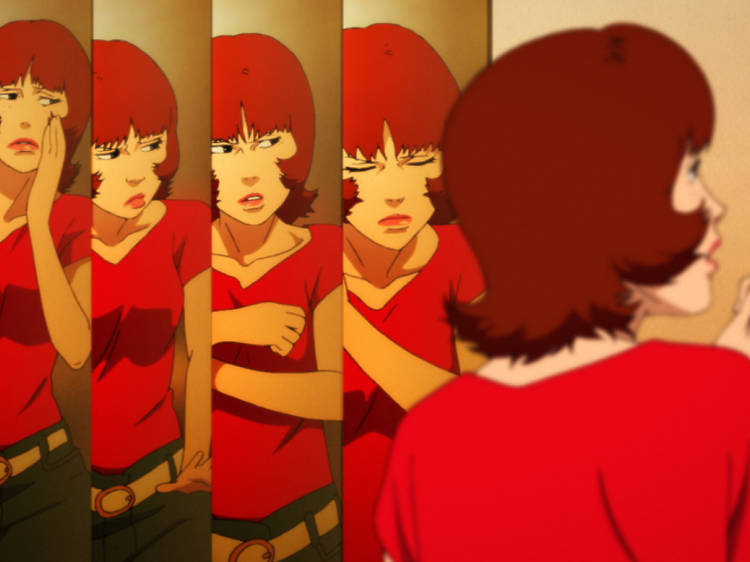 © 2006 MADHOUSE/SONY PICTURES ENTERTAINMENT (JAPAN) INC.
THE ANIME CONTENDERS
Paprika (2006)
While research psychologist Dr Atsuko Chiba is involved in the development of a device to monitor people's consciousness, she has two personas. She invents a device called the 'DC mini', which allows the user to view people's dreams. And as dream detective 'Paprika', she helps her patients by entering their dreams to remove their trauma and heal mental illness. The film is based on Yasutaka Tsutsui's 1993 novel.
The Girl Who Leapt Through Time (2006)
A high-school teen discovers she can time-hop and attempts to use her power to change things for the better. See a different style of Japanese animation that forgoes the usual cute, oversized facial features and also balances fantasy with daily life in Japan.
Princess Mononoke (1997)
Cursed by a demon, a tribal prince sets out on a quest for a cure, meets a girl raised by wolves and gets caught up in a struggle between nature and the forces of 'progress' in this most morally complex of Hayao Miyazaki masterpieces. The story portrays how respect for natural life and the environment forms the basis of the Japanese worldview. Take this lesson to heart – or prepare to face the wrath of ancient spirits and grumpy apes with questionable grammar.
Grave of the Fireflies (1988)
Young Seita and Setsuko struggle to survive World War II and end up living in a cave. Based on a semiautobiographical novel by Akiyuki Nosaka and animated by the famed Studio Ghibli, this is known as one of the best anti-war films, giving viewers a poignant look at the consequences of war.