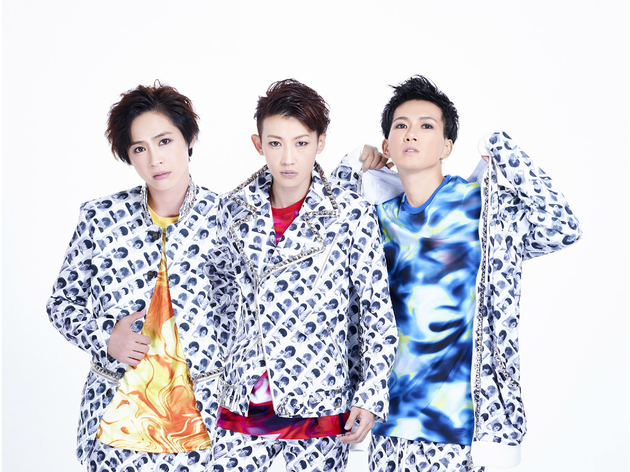 Interview by Mayuko Hiramatsu
Secret Guyz – Shuto Yoshihara, Yukichi and Taiki Ikeda – are challenging the conventions of the Japanese 'idol' world, which is currently dominated by sugary pop groups performing strictly choreographed song-and-dance routines. An all-FtM ('female to male') trio, they are on a mission to raise awareness of sexual minorities while driving glowstick-grabbing crowds wild in the process.
The group have released six singles so far and are about to embark on a two-month long nationwide tour in April. We caught up with the busy boyz for a chat about what it means to be an LGBT idol.
Why did you choose the idol path as a means of raising awareness of LGBT people in general and FtM transgender people in particular?
Yukichi: Because I thought the ease with which people understand the idea of a 'Japanese idol', who entertains people by singing and dancing, was important.
Taiki: Gay men, for example, already appear widely in the media both in Japan and abroad, as personalities on TV shows and so on. But things have not advanced to that level for FtM individuals yet. I guess the idea was to first have people enjoy our fun, entertaining performances, and then later recognise and accept us as FtM transgender people. That's probably why I chose to become an idol, whose job it is to make people smile.
So the aim was to deliver fun, exciting entertainment on all fronts, with the hope that it might lead people to learn more about LGBT issues?
Yukichi: That's right. We wanted to avoid being too serious about it, as it would have been putting the cart before the horse, resulting in people worrying how they should treat FtM individuals. As there are so few of us in the media, and we're essentially an unknown entity to most people, we're just aiming to break the ice. And working from that point, we wanted to avoid being too heavy-handed about things. I guess that's what idols are good at, though.
Shuto: As the notion of an 'idol' is a cultural concept deeply embedded in Japanese society, it's also an easy idea for almost anyone to accept. With Secret Guyz having broken into that genre, we've opened a door, and we think it'll now be easier for other people to walk through it.
Yukichi: We perform with the hope of showing the world that FtM people are capable of being idols, too.
Taiki: We sometimes perform in shopping malls and similar places, and little kids always get caught up and start dancing. These people aren't rooting for us because we're FtM – it has nothing to do with our sexuality. It makes me really happy to see that. And because of that, recently, we haven't really been making a big deal upfront about the fact that we're transgender. I guess just devoting ourselves to entertaining is itself part of our role of opening doors for others.
When I stopped by one of your gigs, I was really moved by the sight of countless rainbow flags decorating the floor – not something you'd usually see at an event as mainstream as an idol concert.
Yukichi: Thank you. I know! I've even had people tell me that Secret Guyz were their first step in learning about LGBT people, and I'm often reminded that we're acting as an effective gateway for people to learn more about these things. Together with our fans, we'd like to build a 'rainbow bridge' into the future.
Read up on LGBT cinema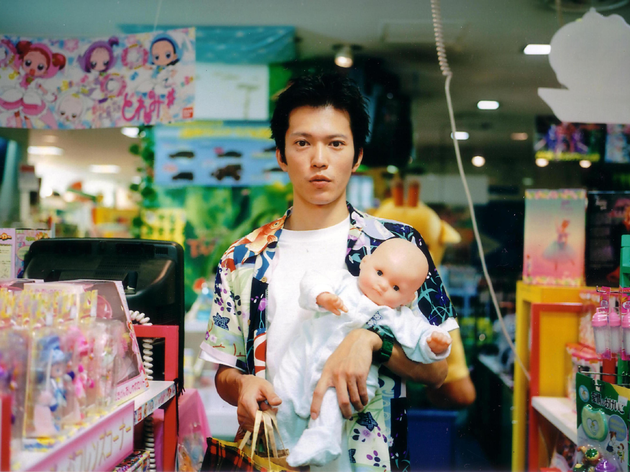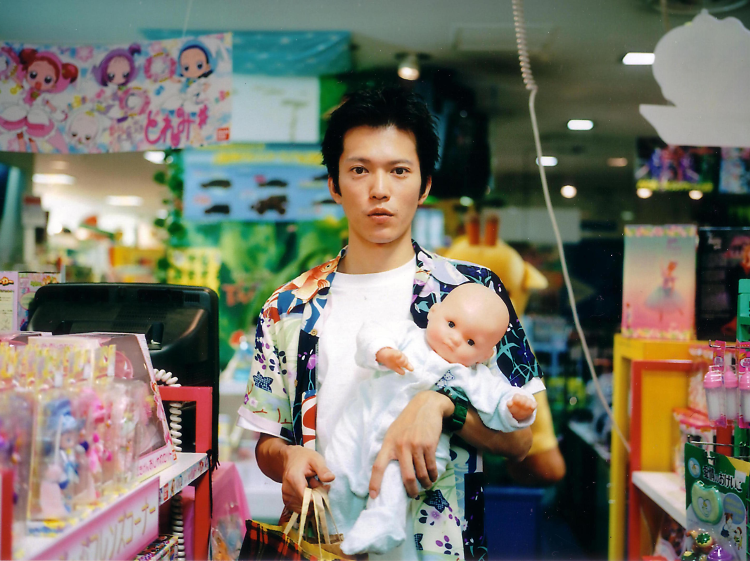 How the history of 'queer' films in Japan reflects society's changing attitude to LGBT issues