Interview: Hardwell
We chat to the famed Dutch DJ about his upcoming show at Ultra Japan, musical preferences and the importance of staying hydrated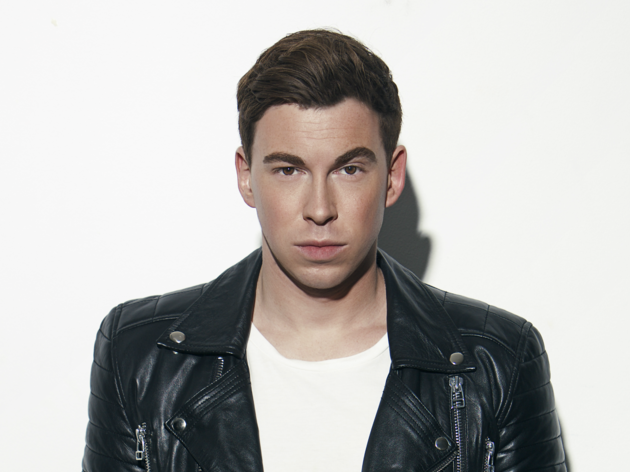 29-year-old Robbert van de Corput – or, as most people know him, DJ Hardwell – has been in the business since he was a wee little teen. Fast-forward a decade and a half and this Dutch spinner has been named best DJ in the world twice over, started his own foundation and made audiences shake it to thumping beats all across the globe.
We tracked Hardwell down in between one of his near-constant gigs and asked him about how things have changed, what he's looking forward to at the upcoming Ultra Japan festival, and why musical guilty pleasures aren't really a thing.
You started out when you were just 12 years old and got your first record deal at age 14. What has changed the most – and the least – for you between then and now?
A lot has changed since those early years, but I suppose the most significant thing is the amount of time I am away from home nowadays. Back then I was a kid, still at school and living at home, whereas now I spend most of the year on the road, travelling from country to country performing at festivals and clubs around the world. It's an incredible shift in lifestyle, but it's what I dreamt of from the moment I knew I wanted to be a DJ.
What has changed least for me is my passion for wanting to make music and play for crowds of music-loving fans. I am hungrier today than I have ever been for wanting this life and doing music has become my 'career'.
Speaking of your career – what would a highlight so far be?
I've had so many... but if I have to pick one, then ending my first I Am Hardwell world tour and selling out Madison Square Garden in New York was something very special. It's the most renowned arena in the world, having hosted the biggest rock bands and hip hop stars from Led Zeppelin and Aerosmith to 2pac and Notorious B.I.G. To join the A-listers who have played there was very cool.
Music-wise, it's no secret that you love fellow Breda native Tiësto's work and see him as a massive source of inspiration. Who else has had a major musical impact on your work?
Guys like Chuckie, Laidback Luke, Ferry Corsten, Armin van Buuren and many other Dutch DJs were all influential for me growing up. The Dutch scene was and still is very vibrant with incredible electronic music talent, which has always been inspirational to me. The Netherlands is a country I love and am very proud to be from, and I'm definitely supportive of the music scene we have.
It's your third time at Ultra Japan. Do you feel like the festival has changed since it started? How do you expect it to change from this year onwards?
Absolutely! The festival gets better and better each year. I've been a part of the Ultra journey for so many years now and to watch it expand and grow in a country like Japan that I love so much is incredible.
The Ultra Japan team have created this amazing festival with all the essence of what Ultra is all about while the Japanese fans have helped shaped the festival and its experience. I think this year is going to be something really special and I'm really looking forward to being a part of it.
You're on the road constantly; your schedule for Ultra in Asia sees you hopping from country to country every day. Is there a specific ritual or habit that helps you cope with that?
It's a pretty wild schedule this year, with so many shows in such a short space of time. One habit I get into when I touring is that I'm very conscious of keeping myself healthy and hydrated. I love to party, but I am very focused on always being 100 percent for each and every show, because I want to give the fans something special each time I am on the decks.
Do you have any favourite places in Tokyo? Do you even get time to explore?
Touring life can often be so busy it makes it difficult to visit places and do all the touristy things, but I've had the chance to visit Tokyo a number of times and see a lot of the city. I love it! I really enjoy all the unique cafés and restaurants because it is so different to home or anywhere else I've been to.
We've also heard you're into martial arts – judo more specifically...
Yeah, before DJing, judo was my passion. I've always loved it but DJing and producing took over my life and finding time to fit it in was hard once the touring started. I've been doing a lot more training and boxing lately with some various combat activities in the gym too, which has been fun.
Named best DJ for two consecutive years, tons of awards, your own label, a foundation... where do you go from here?
Continue making music I believe in and enjoy DJing with all the passion I can. Music is my life and I hope it continues to be for many years to come.
Last but not least, do you have a guilty pleasure music-wise?
I love all music so I don't really see any music as a 'guilty pleasure', but I suppose a lot of fans might be surprised to hear I'm a fan of Adele. She's an incredible songwriter with a great voice.
Catch Hardwell at Ultra Japan 2017 – full details here

More on Ultra Japan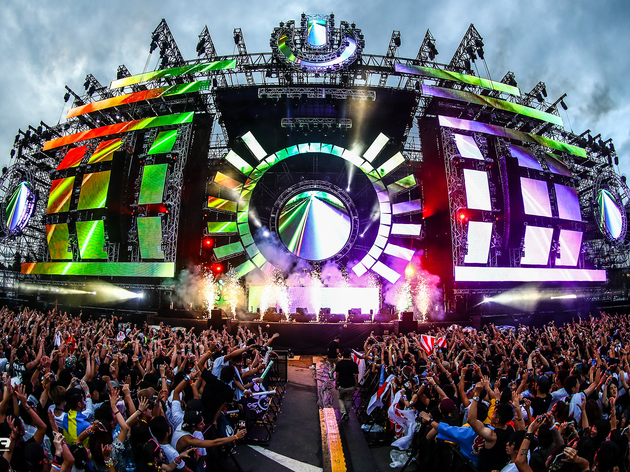 The biggest EDM event of the year is back