Meet the new king of J-pop
If you don't know it already, Yasutaka Nakata is a name to remember. With his third smash of 2013 in the bag, Tokyo's hottest producer is set to take over the world. Ian Martin introduces the man and his music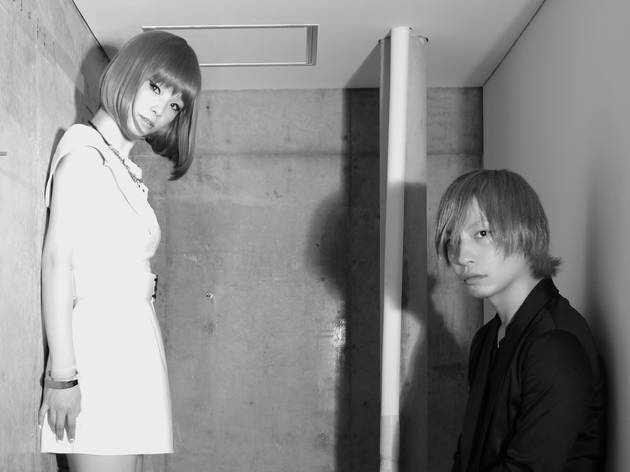 Yasutaka Nakata is the man behind two of the biggest moments in Japanese pop this year – and that's no mean feat. The first: electro-idol girl trio Perfume's 'Level3'. The second: Gaga-esque fashion icon Kyary Pamyu Pamyu's 'Nanda Collection'. These albums – masterminded by the 33-year-old powerhouse producer – both soared to the top of the Japanese album charts, selling more than 100,000 copies in their first weeks, and serving to push back the boundaries of what mainstream pop in Japan can be. The emergence of 'Caps Lock', then, the latest album by Nakata's own project Capsule, means that in 2013 alone the music mastermind has dropped a mother lode of pop riches.
Finding their feet in the quiet, venerable town of Kanazawa in the late '90s, Capsule – an electronica group comprising Nakata and female vocalist Toshiko Koshijima – arrived in Tokyo just in time to surf the tail end of the 'Shibuya-kei' art-pop wave. They could easily have remained a fashionable but under-selling duo on the border between indie cred and mainstream acceptance, had Nakata not been approached to produce songs for a young trio from Hiroshima.
That group was the aforementioned technopop phenomenon Perfume – and the rest is history. By introducing electro Daft Punk-influenced sounds, Nakata made 'idol music' – the upbeat, manufactured pop that's so wildly popular across Japan – cool for the first time, and swiftly became Japan's hottest producer.
If there's one thing Nakata can do, it's draw people in. He tells Time Out Tokyo, 'The trend these days [in music] is to get people's attention within three or five, or even one second' – something he does effortlessly with his Perfume and Kyary Pamyu Pamyu tracks. It's something, though, that he seeks to move away from with the most recent Capsule record. With 'Caps Lock', he says, 'I wanted to do something with more density in the sound, and you can only really experience that density if you listen to it in full.'
In this sense, 'Caps Lock' is also a very important album for Nakata. Critics often pick up on his habit of 'brick-walling' the mastering, going for impact over subtlety. While this makes for a powerful club experience, it doesn't necessarily make for good at-home listening, but it's clear that 'Caps Lock' is an album designed to be savoured in the lounge rather than in a club.
Vocalist Toshiko Koshijima, Nakata's other half in the duo, has had an ambiguous role in the group from the start. For large parts of 2008's 'More! More! More!' and 2010's 'Player', Nakata replaced her with generic vocals from a sample library, and where she does appear, Nakata is apt to treat her voice as a tool to be manipulated. In 'Caps Lock', freed from any requirement to perform live, Koshijima's voice is chopped up, pitch-shifted and generally twisted beyond recognition, to the point where on tracks like 'Control' and 'Shift' she might as well be a Vocaloid voice synthesizer. On every track she appears on, Nakata finds a different way to treat her vocals, continually blurring the boundaries between organic and synthesized sounds.
But despite her chameleon-like role, Koshijima is not disposable – Nakata clearly considers her crucial to Capsule's identity, and his own creative confidence. 'Whatever I want to do at a particular moment, she'll say, "Let's do it",' he told The Japan Times recently.
That encouragement is clearly working – because if one thing is certain, it's that Yasutaka Nakata is doing a whole lot right now.
'Caps Lock' is available on iTunes.