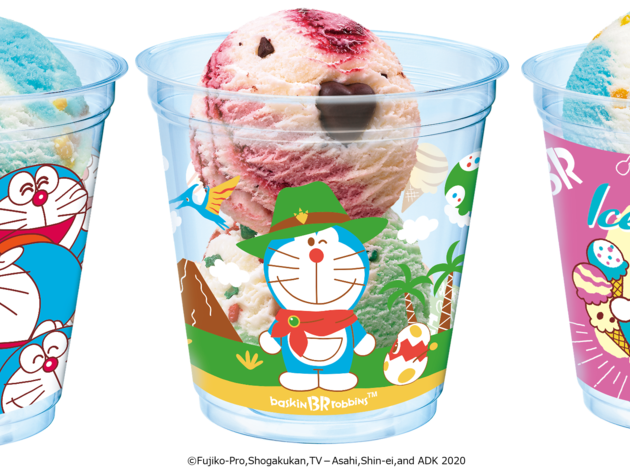 Baskin Robbins in Japan releases Doraemon-themed ice cream and dessert
Posted: Thursday March 19 2020, 11:30am
It's Doraemon's 50th birthday this year: the famous blue robot-cat not only got its first official souvenir shop, even Baskin Robbins is joining in the milestone celebration. The ice cream chain now offers a new ice cream flavour, a classic dessert, plus collectible cups, all inspired by Doraemon. These limited-time goodies are available throughout Japan until April 5.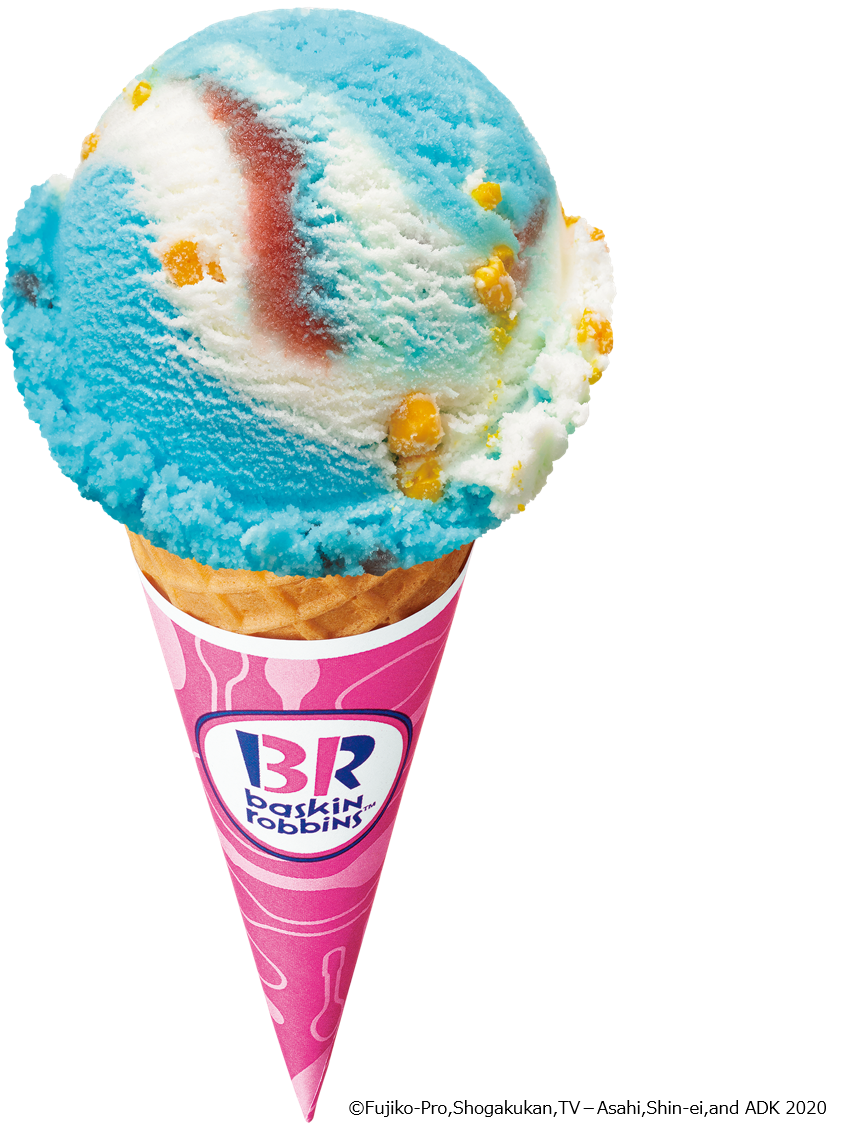 Baskin Robbins' new ice cream flavour incorporates all the signature colours of our favourite robot-cat. The blue sherbet has a refreshing soda flavour; the white part tastes like yoghurt; the red strawberry sauce resembles Doraemon's collar; and the yellow bits are popping candy to remind us of Doraemon's bell.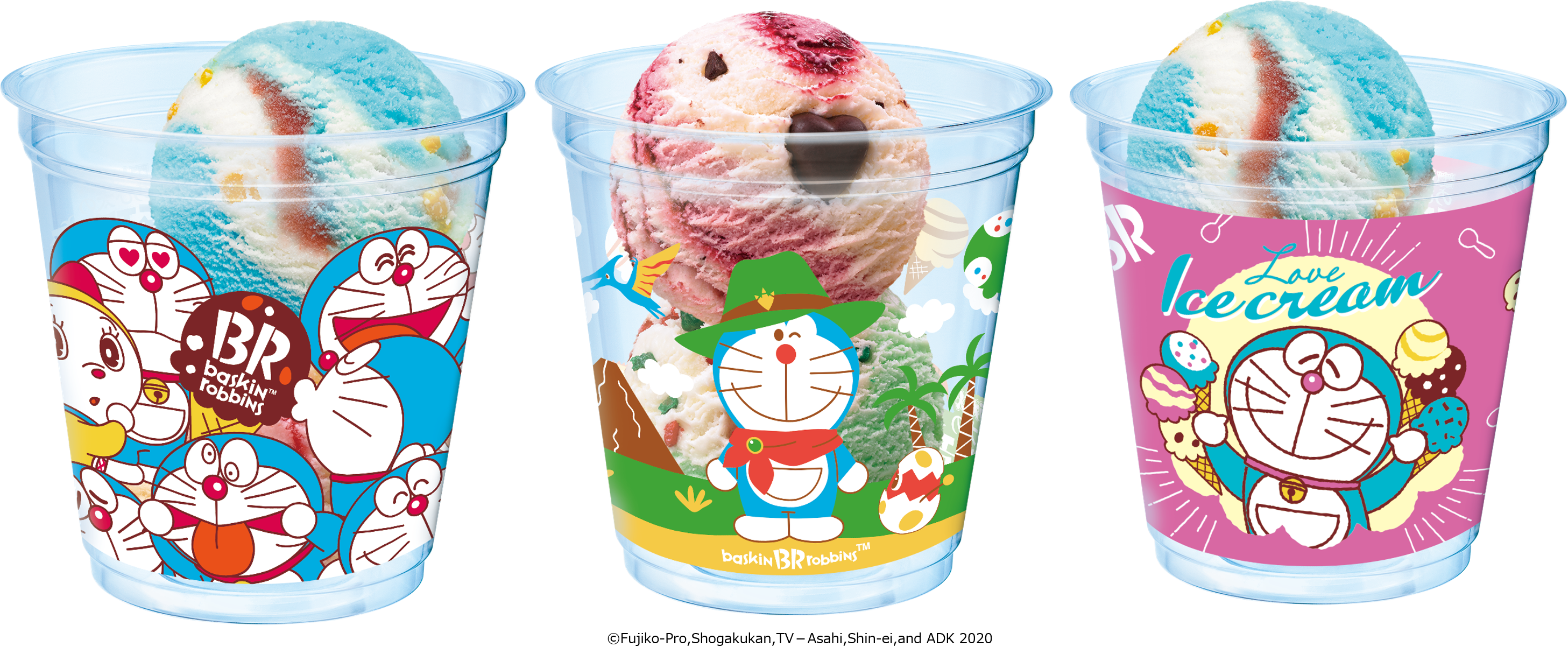 If you're eyeing one of the three adorable Doraemon cups, just go for a two-scoop set of your favourite ice cream flavours.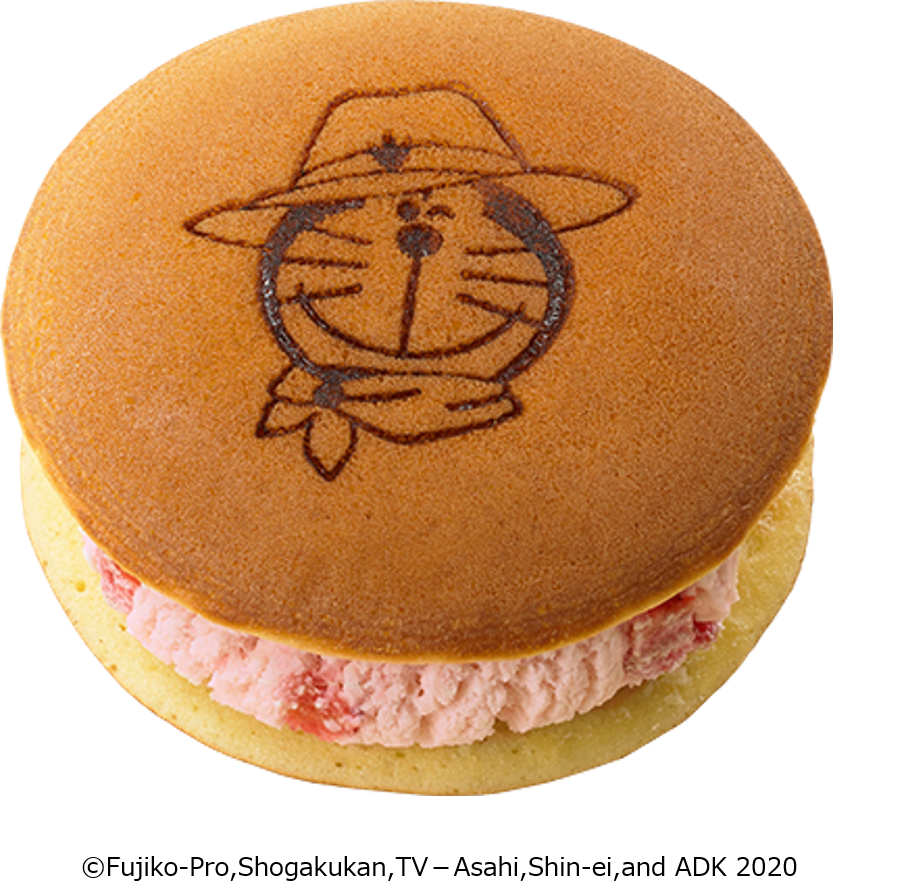 Don't miss this dorayaki-style ice cream sandwich. Dorayaki, Doraemon's favourite Japanese dessert, is usually a pancake sandwich filled with sweet red bean paste. Baskin Robbins' version, however, replaces the usual filling with a scoop of ice cream instead. The pancakes are even imprinted with the feline's face for that extra Instagram factor.
And if your birthday is just around the corner, you might want to request for this massive ice cream cake.
While the Doraemon special is only available until April 5, you could always visit the Fujiko F. Fujio Museum – otherwise also known as the Doraemon museum (unofficially), whose café offers a variety of dishes presented in the likeness of Doraemon and his friends.
Share the story