Heads up! We're working hard to be accurate – but these are unusual times, so please always check before heading out.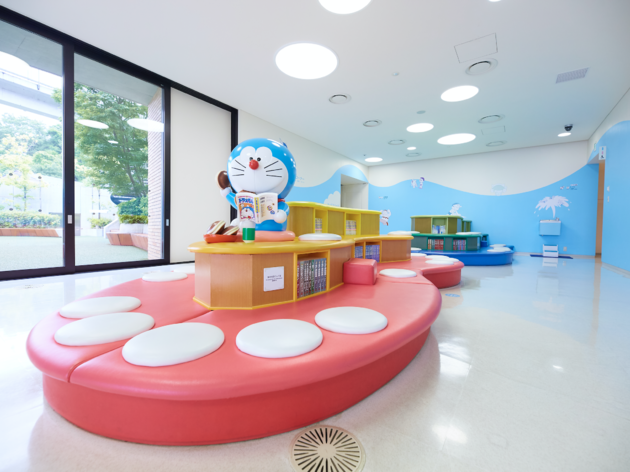 1/3
©Fujiko-Pro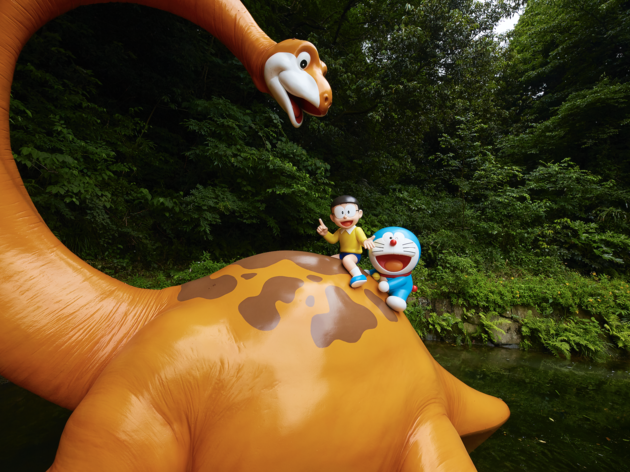 2/3
Photo: Kisa Toyoshima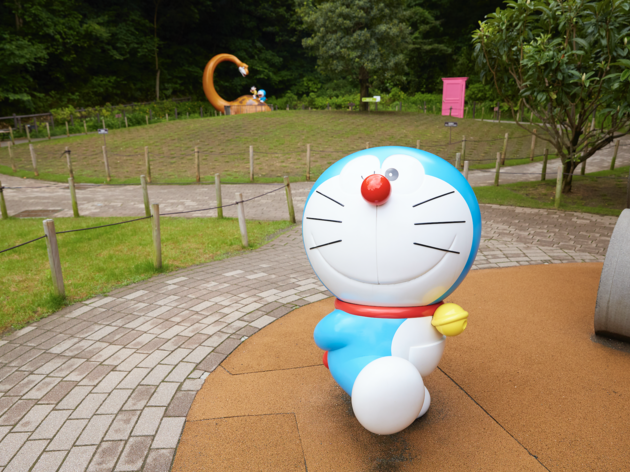 3/3
Go visit Doraemon at the Fujiko F. Fujio Museum
Enter the magical world of Doraemon at this Kawasaki museum near Tokyo, dedicated to the blue cat-robot and his friends
Located out in Kawasaki, about an hour's train ride from Shibuya Station, you'll find a museum dedicated to Fujiko F. Fujio, one of Japan's most iconic manga artists, who's also the author, illustrator and creator of Doraemon. The space is a treasure trove for fans of both the manga and animation, as it delves into the artist's early years, inspiration and creation behind Doraemon, as well as his other characters.
Not only does the museum have a café serving Doraemon-inspired dishes, it also offers a rooftop playground that's perfect for Instagram. If you're planning a visit, here are just a few things you shouldn't miss. Meanwhile, you can download our '101 things to do in Tokyo' issue now for free – it features Doraemon on the cover.
RECOMMENDED: Read our guide on how to go out safely in Tokyo
See Fujiko F. Fujio's original works
The museum offers a rare insight into Fujiko F. Fujio's manga legacy, especially his original works and illustrations. Browse through both the permanent and temporary exhibition rooms with the free audio guide, which is available in English, Chinese or Korean.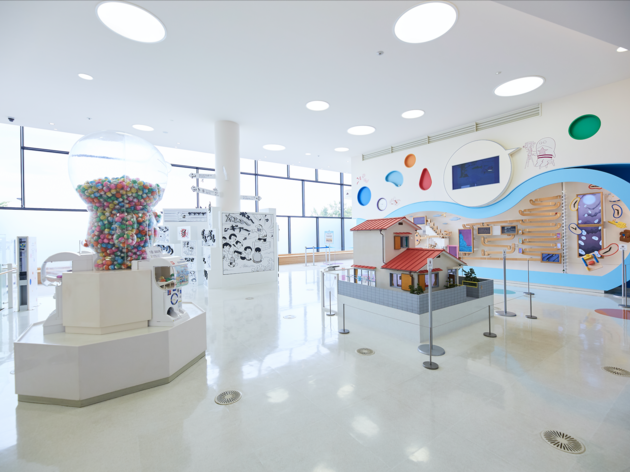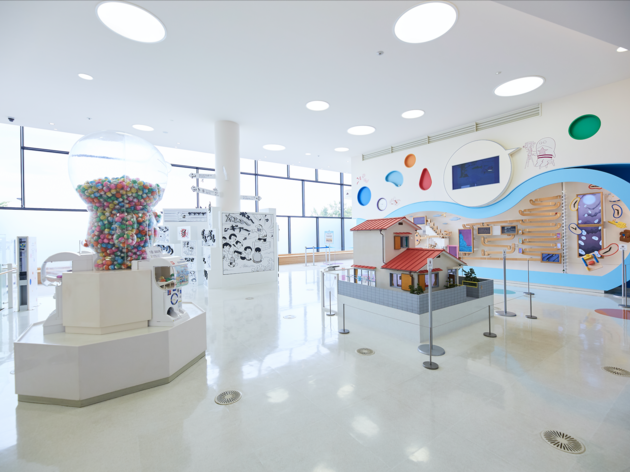 The exhibition space, known as the People's Plaza, is an interactive treasure trove for fans of both Doraemon's manga and anime series as it delves into the inspiration and process behind the creation of Japan's favourite mechanical feline. Start off at the stamp machines to personalise your own Doraemon stamp. Then move on to the mini replica of the house of Doraemon's family member, Nobita Nobi, for an augmented reality experience. Don't miss the two giant capsule toy machines where you can get a souvenir for just ¥300. Further down at the Manga Corner, you can flip through Doraemon comics to your heart's content.
Catch a special movie screening at the museum theatre
After visiting the exhibition rooms, sit back and relax at the museum's in-house theatre where a short, original movie plays every 20 minutes. After the film is done, the screen opens up to an outdoor green space (closed in the event of rain). Which brings us to...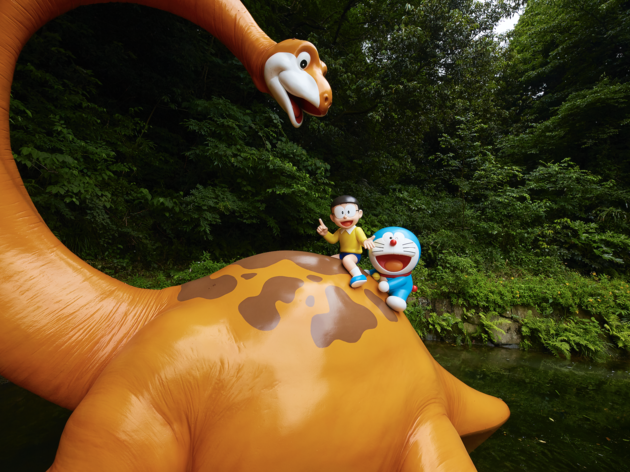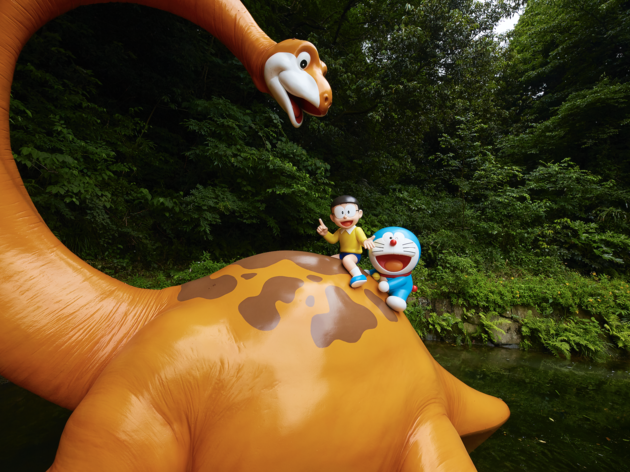 Take a selfie with Doraemon at the rooftop playground
This lush, rooftop space is the perfect spot to take a photo with Doraemon and his gang. Here you'll find life-size figurines of, among others, Doraemon, Nobita, Nobita's dinosaur (from the 1980 film 'Doraemon: Nobita's Dinosaur') and the 'Anywhere Door', a popular gadget from the series that can transport its user to any location they want.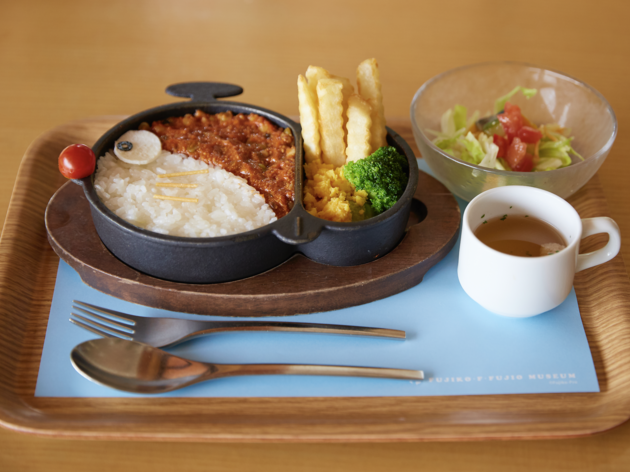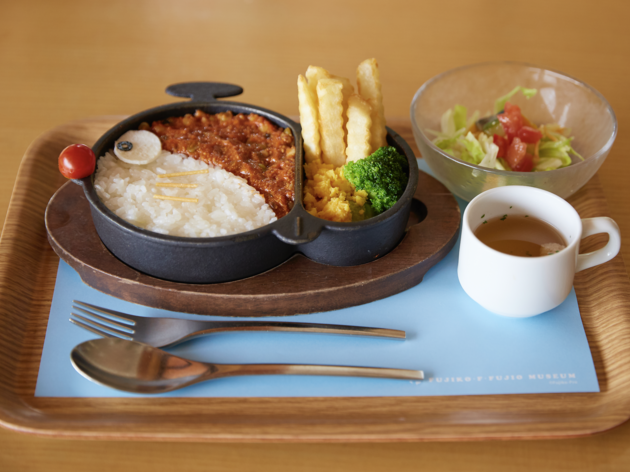 No visit to the museum is complete without a pitstop at the Museum Café. The spacious eatery looks out to the Rooftop Playground and features food and drinks inspired by Doraemon and friends, which are both adorable and tasty. Sip a Doraemon latte while you dig into taco rice, pasta and even sweet roll cakes all styled after our feline friend. Before you leave the museum, swing by the museum shop and take Doraemon home with you.
About Fujiko F. Fujio Museum
Never mind its official name: as far as most fans are concerned, this Kawasaki tourist spot is simply The Doraemon Museum. Named after the pseudonymous artist that created its star attraction, the Fujiko F. Fujio Museum presents work by the late Hiroshi Fujimoto, including some 50,000 Doraemon sketches and other blue-cat bits and bobs. It's a very touchy-feely, hands-on affair, with minor wings dedicated also to the more esoteric aspects of the artist's personality - look out for the 'A Bit Mysterious SF' sci-fi section, if you dare.
Note that tickets are not available at the door and must be purchased in advance at Lawson convenience stores nationwide. Tickets for the following two months are released on the 30th of each month.
Explore more of Tokyo's museum scene
With arts, science, dinosaurs, robots and the opportunity to drive a shinkansen, these Tokyo museums are perfect for the young and old alike
Here are our favourite free museums in Tokyo for art, history and even kids
Our picks for the best art museums in Tokyo, from traditional Japanese paintings to Renaissance classics and contemporary works