Tokyo Rainbow Pride is Japan's annual celebration of love, a week-long jamboree (April 27-May 6) where everyone is welcome to participate. This year's theme is 'I Have Pride,' a simple yet powerful statement to counter all the stigma and taboo that affect LGBT+ people around the world. TRP further elaborates, 'We are not strange. We are not sick. We are not shameful or disgusting. Our pride is something to be respected.'
At this year's Tokyo Rainbow Pride week, there will be a variety of ways for all of us celebrate love and promote acceptance. While the two main events are the parade in Shibuya/Harajuku (Sunday April 28) and the festival (April 28-29) in Yoyogi Park, the festivities stretch on for the entire Golden Week holiday from Saturday April 27 to Monday May 6. You can look forward to a plethora of parties throughout the week, as well as educational events and community talks themed around LGBT+ issues in Japan. Here's a breakdown of what you can do over Pride Week in Tokyo.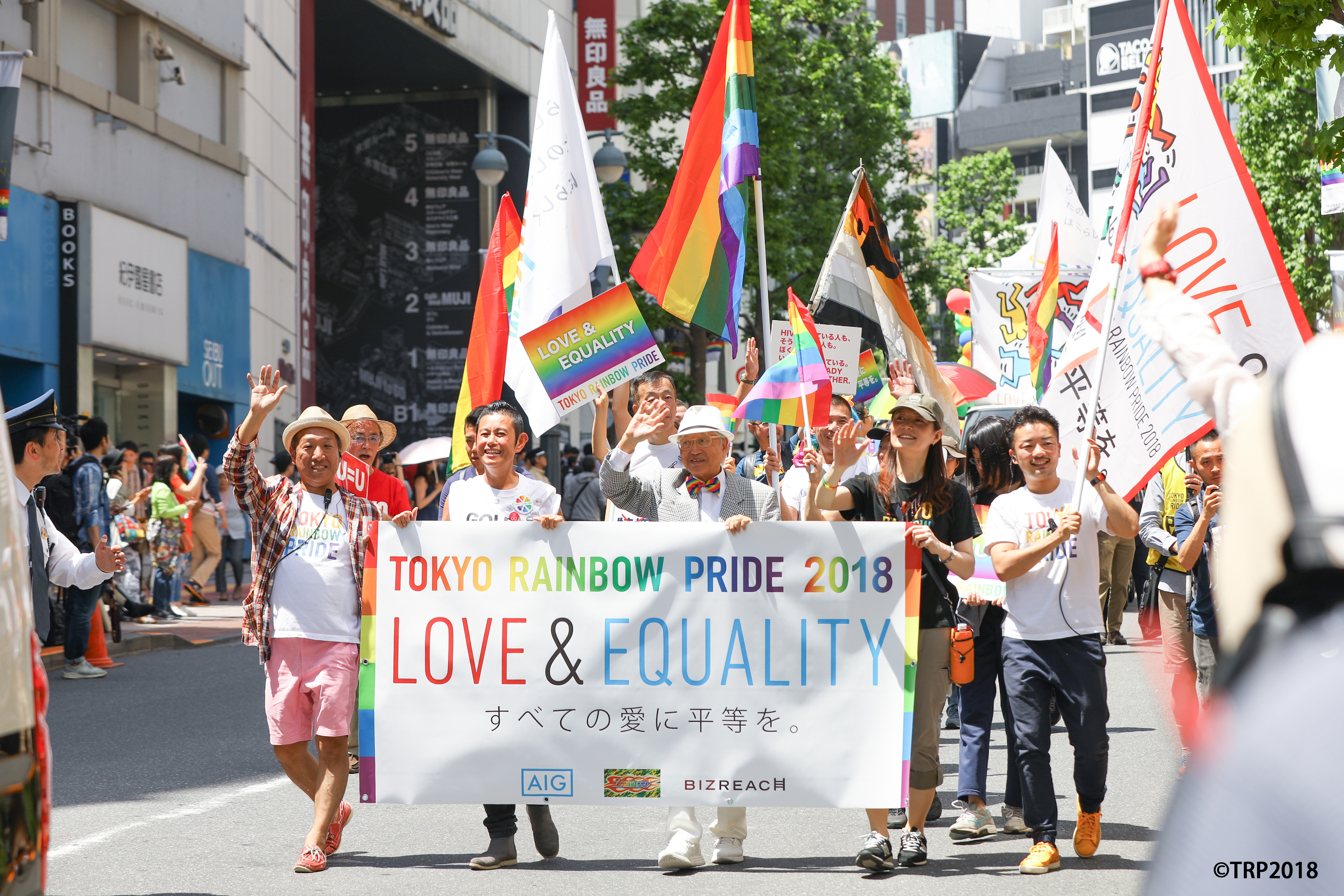 Tokyo takes a very Japanese approach to its Pride Parade in Harajuku: expect flamboyance and enthusiasm from participants, mixed in with characteristic Japanese orderliness and efficiency. Moreover, the parade is also surprisingly very family-friendly. You can either march with an official group, or individually, or cheer from the sidelines.
This year's Pride Parade is not one to miss as a record-breaking 52 groups have committed to celebrating the LGBT+ community by participating in the procession. To march with a group, pre-register for free online. For individuals, there's no registration necessary: just get to Yoyogi Park at 1pm to get into formation. Then, all that's left to do is walk tall and proud through the streets of Shibuya. (Check out the photos from last year's Pride Parade here.)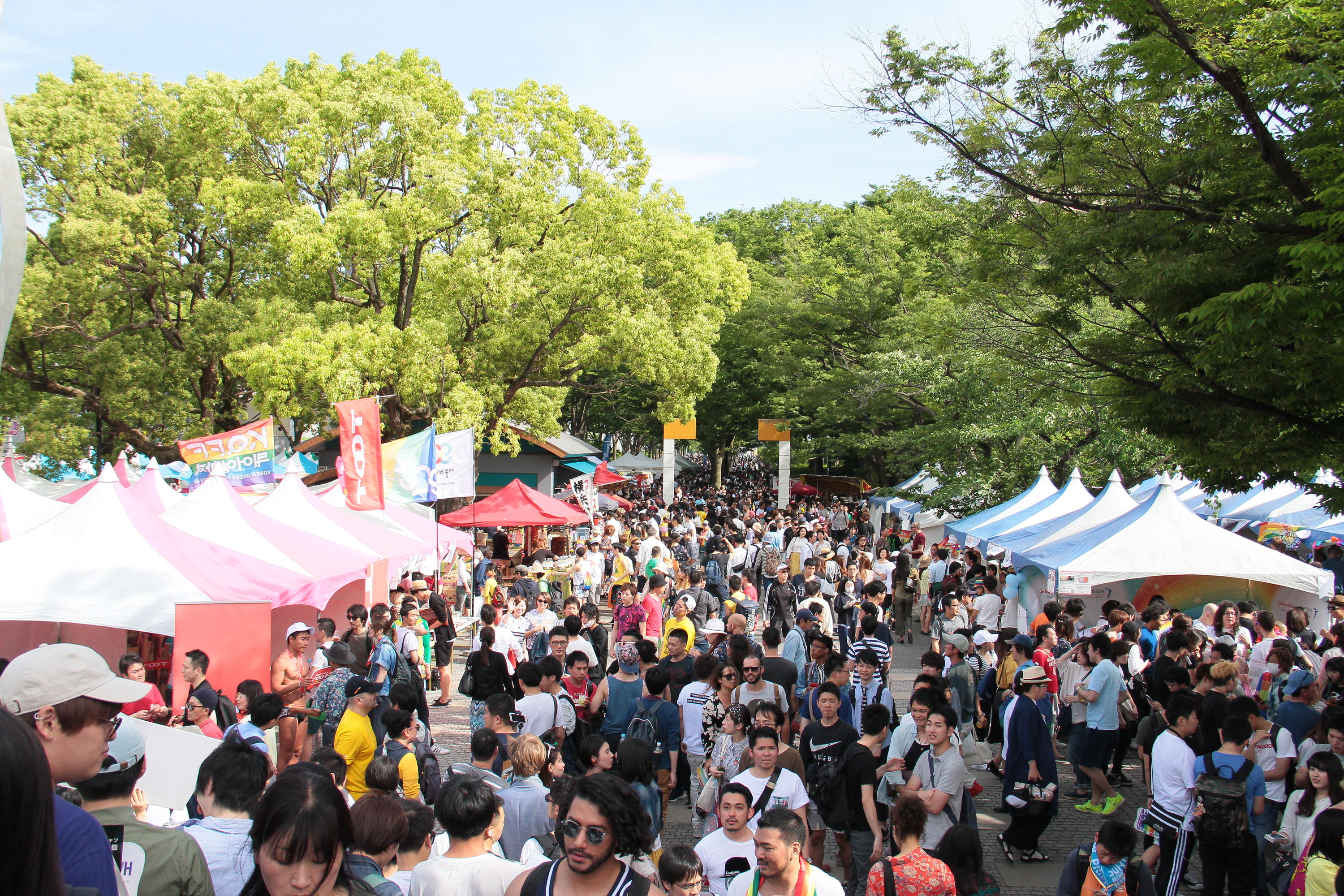 Tokyo Rainbow Pride Festival takes over Yoyogi Park with lots of fun and educational attractions. A vast variety of LGBT+ friendly businesses and organisations will be taking up booths, promoting their causes and selling Pride-themed merchandise. They range from corporations that have taken up progressive stances, such as Google, PlayStation and Starbucks, to community groups offering information and support, such as TELL (a mental health organisation providing counseling). Even if you prefer to just come and soak in the merriment, you'll find lots of food and drinks to keep you occupied.
For much of the LGBT+ community, the parade and festival are merely the beginning. Official TRP programme begins with the all-night Pride Parade After-Party/Pride Carnival on April 28 at Aisotope Lounge in Shinjuku Nichome. From there, there are two more nights of after-parties: April 29 is the Pride Festival After Party at Magnet by Shibuya109, followed by the Rainbow Rooftop Party the next day (April 30) at the same venue.
The major foreigner-friendly events – though not necessarily affiliated with Tokyo Rainbow Pride – pick up again the next weekend (May 4-6) with the all-femme Spindle Party on May 4, and wrap up with the free-admission Pride Week Closing Party at Eagle Tokyo Blue on May 5. By Zoey Peterson
For more information about Tokyo Rainbow Pride, check the official website here. To see photos from last year's Pride Parade, click here.