Now a glitzy shopping mall with a spacious rooftop garden along the Yamanote line, the recently reopened Miyashita Park also offers a sumptuous selection of cafés and restaurants, serving everything from Japanese and European cuisines to egg-based dishes, fruit smoothies and more. Here are five restaurants you should check out on your next visit.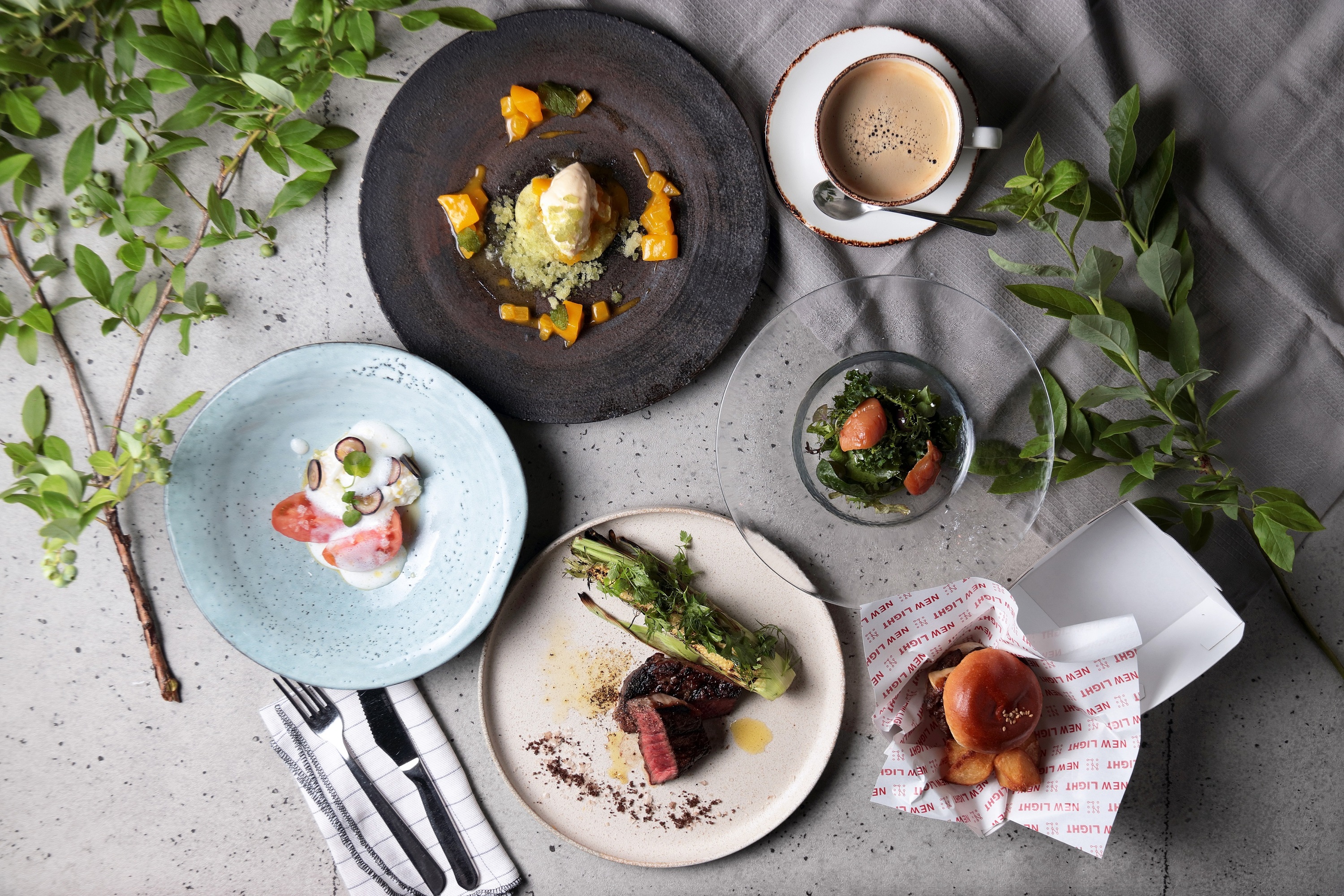 Enjoy premium Japanese beef at New Light
At this dining bar on the third floor of Miyashita Park, you can enjoy Japanese kuroge beef, grilled over a wood fire (¥5,700) and paired with a glass of wine from the restaurant's international selection. For something lighter, there's a European-style à la carte menu featuring seafood and pasta made with seasonal ingredients.
The U-shaped counter, created by world-renowned interior designer Yasumichi Morita, is the bar at New Light, known separately as Bitterness Valley 88. The bar offers creative seasonal fruit cocktails, as well as plenty of mocktails, such as the Green Tea Mojito (¥1,100), Oat Milk Fizz (¥1,100) and Amacchapone (amazake, matcha and mascarpone; ¥1,100).
You'll find contemporary art on the walls while the background music is provided by several DJs. Check out the music samples and the DJ lineup on the restaurant website.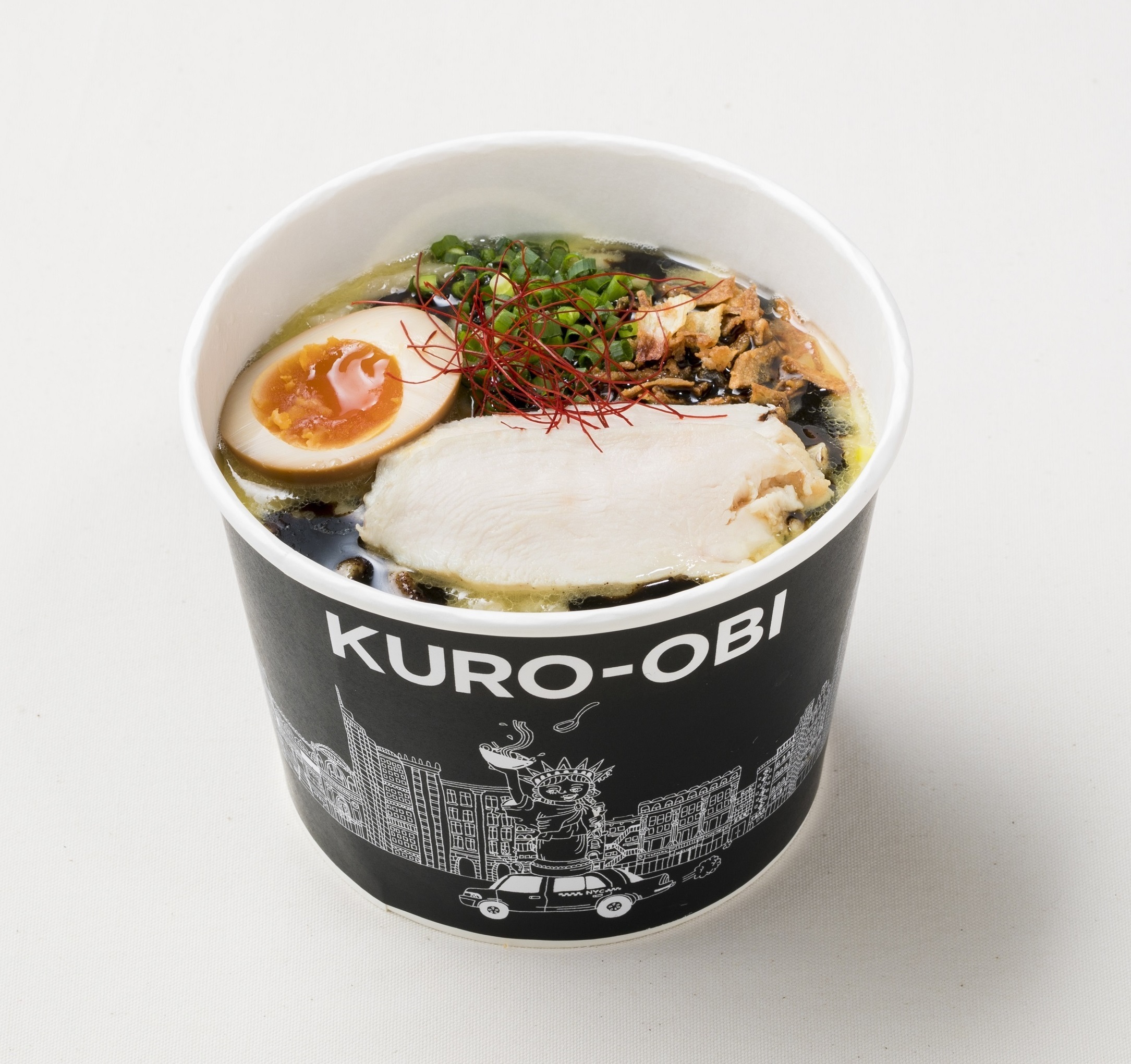 Get a takeout ramen from Kuro-Obi
New York-born ramen chain Kuro-Obi has opened its first Japan branch in the food hall of Miyashita Park. Unlike its sister company Ippudo, famous for its pork-based tonkotsu ramen, Kuro-Obi specialises in chicken paitan (cloudy) noodle soups.
The chain's signature eponymous ramen, Kuro-Obi (¥890), features a mild yet flavourful soup, topped with chicken slices, soft-boiled egg, green onions, fried onions and garlic oil. For a lighter and more refreshing version, opt for Cha-Obi (¥850), the chintan-style (clear soup) shoyu noodles. The store serves its noodle dishes in handy takeout paper cups, so you can easily take it up to the mall's rooftop garden for a picnic.
Cool down with a smoothie at Jamba
This is Jamba's first outpost in Japan. The popular Californian juice and smoothie chain has opened at the perfect time, as Tokyo's scorching summer temperatures are at their peak.
All drinks are made with fresh fruit and vegetables, without any artificial flavours, colours and sweeteners. Plus, they are made to order, including crowd favourites such as Strawberries Wild (strawberry and vanilla yogurt; from ¥500) and Apple 'n' Greens (mango, banana and peach with apple and strawberry juice; from ¥550). Don't miss the Japan-exclusive Sorairo Cozy (from ¥550) smoothie, which derives its eye-catching blue colour from the plant-derived natural pigment spirulina.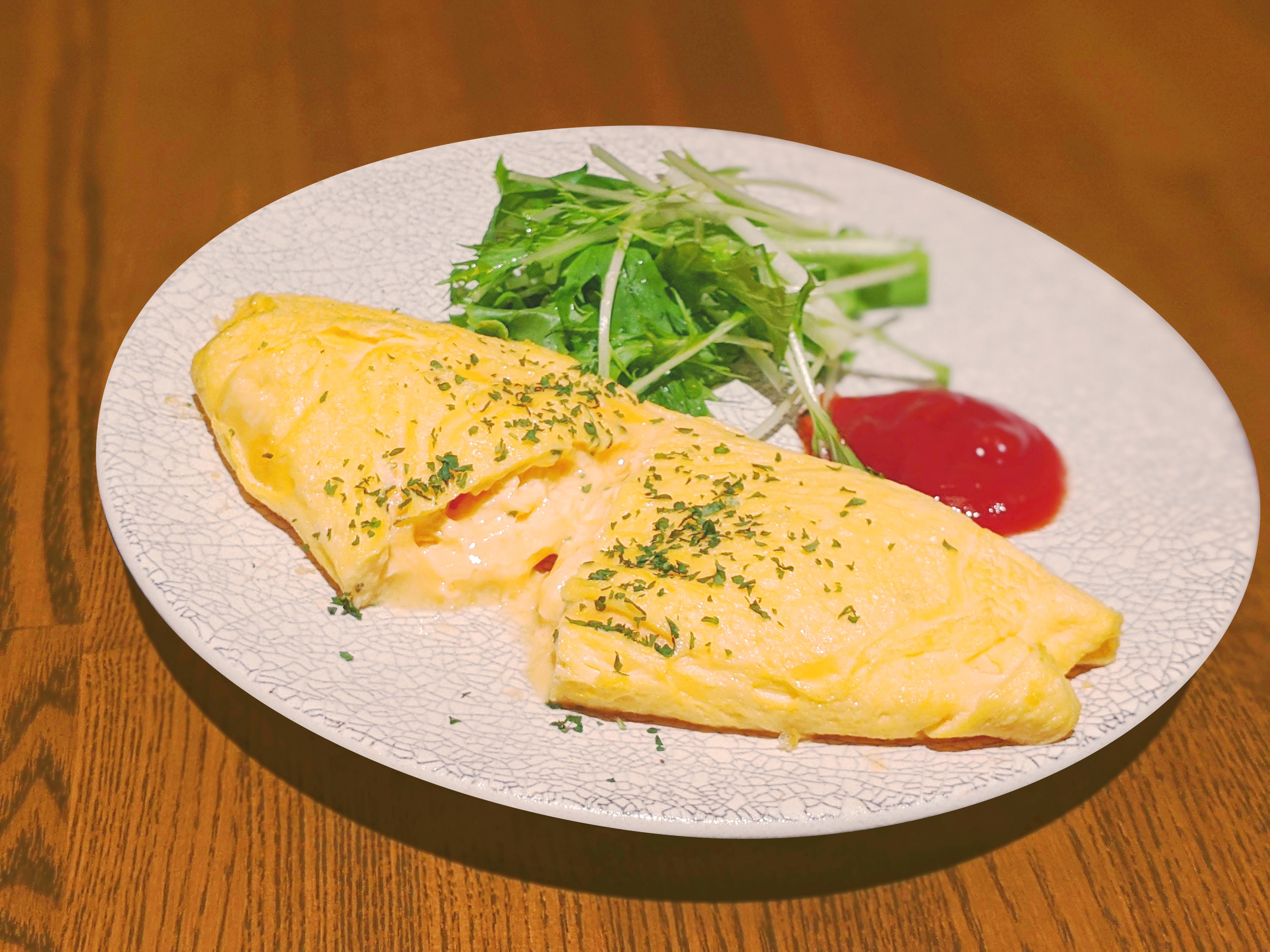 Sit down for creamy eggs at Bread, Espresso & Machiawase
Already been to Eggslut? Then pop into Bread, Espresso & Machiawase for more eggy goodness; think omelettes, egg sandwiches, brûlée french toast and more. Come evening, the eatery also serves a selection of parfaits, and there's even a bread and sake pairing workshop.
Enjoy local specialities from all over Japan at Shibuya Yokocho
Craving local dishes from your last trip to Hokkaido or Okinawa? At Shibuya Yokocho, a food alley with 19 different eateries, you can pick from over 2,500 menu items, including regional noodle and rice bowl variations, yakitori, okonomiyaki and more. The entire alley resembles old Tokyo from the mid-20th century, right down to the retro-style lanterns and signboards.
Remember to check our guide on going out safely in Tokyo before you head out.
Based on the original reporting by Aya Hasegawa.
More food news
Best restaurants at Chaos Kitchen in Shibuya Parco
Five cool restaurants to check out at Eat Play Works in Shibuya
The weirdest Japanese snack flavours that no one ever asked for
A Japanese mock meat company has created the country's first vegan yakiniku
Vegan takeouts in Tokyo: meatless ramen, burgers, izakaya classics, curries and more