It feels like a modern take on Tokyo's famously bustling dining scene, but instead of the cheek-by-jowl street stalls of the 1600s or the cosy ramen shops of the 20th century, this new dining hall in Hiroo boasts 16 (17 come September) small-scale restaurants side-by-side.
Called Eat Play Works, the complex offers a novel dining experience, with restaurants spread over two floors and a courtyard. The tall, slender building is fairly inconspicuous along Hiroo's main shopping street, around the corner from Hiroo Station. Look for the street-facing Blue Bottle Coffee shop – the newest location for the hip coffee institution, which offers an exclusive range of coffee-based cocktails and Coffee Pale Ale beer on tap.
To access the dining enclave at Eat Play Works, called The Restaurant, head down the foliage-lined path to the right of Blue Bottle and through the entrance. After a mandatory temperature check and a spritz of hand sanitiser, you'll find the individual restaurant counters lined up along an alleyway. Each is uniquely designed to match the food offering, with a handful of seats overlooking the chefs at work, making for an entertaining dining experience.
The list of venues runs the gamut of national cuisines from Japan and Mexico to Spain, Italy, France and the Middle East. The Japanese food covers all the traditional bases of sushi, soba, tempura, yakitori, gyoza and more. Here are just a handful of our favourites.
Oxomoco
On the first floor, Oxomoco, the Tokyo outpost of the Brooklyn-based Mexican restaurant, serves up a version of its Michelin-starred modern Mexican cuisine. Start with the guacamole and a frozen margarita, then work your way through tostadas, tacos, mole and more.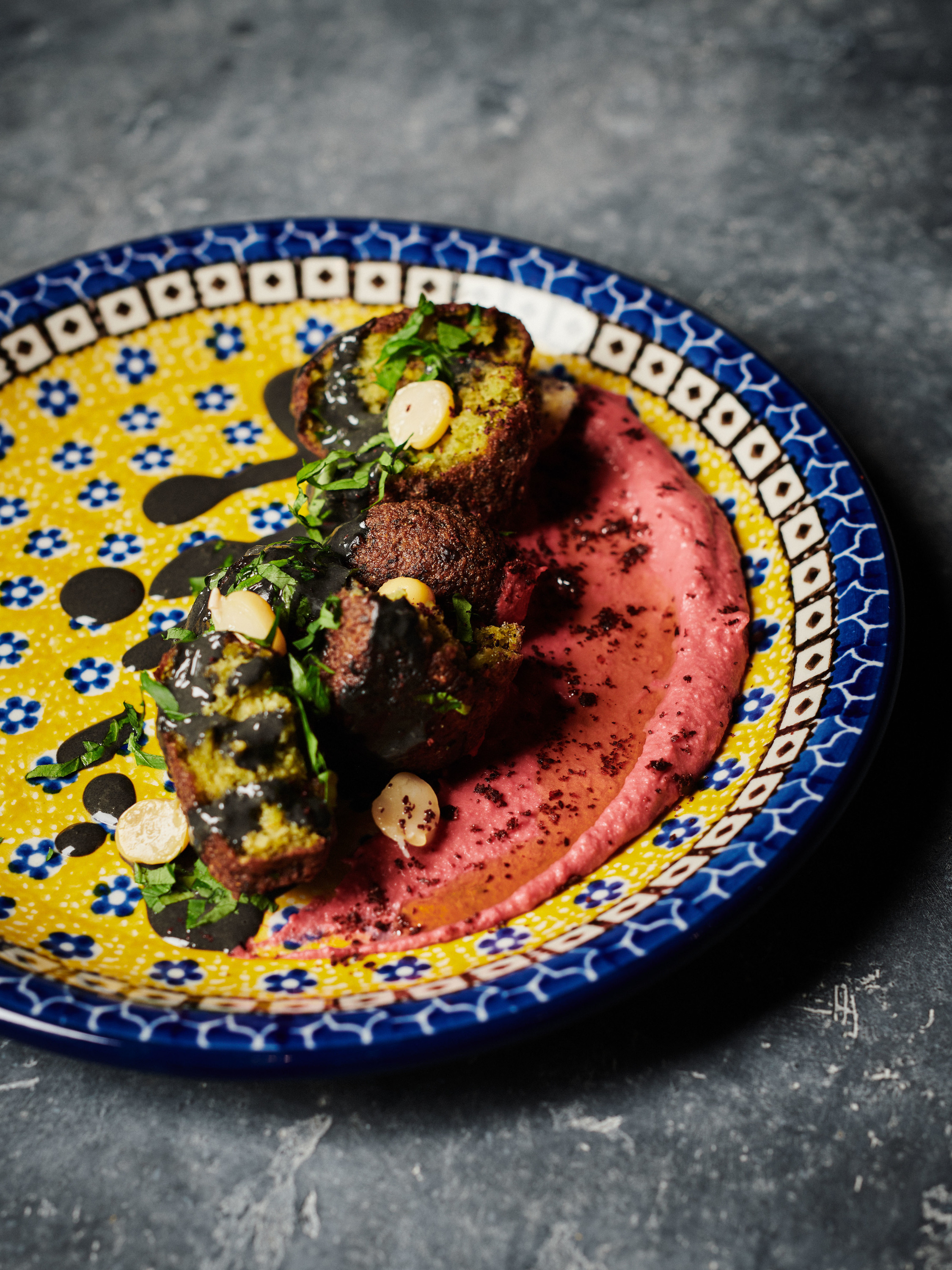 Salam
Salam serves vegetarian and vegan Middle Eastern dishes, with flavours and options rarely found on Tokyo menus, including some with a local twist. The chilled corn soup comes topped with sumac, pistachios and soy yoghurt, while the edamame falafels are served with beet hummus and black sesame sauce.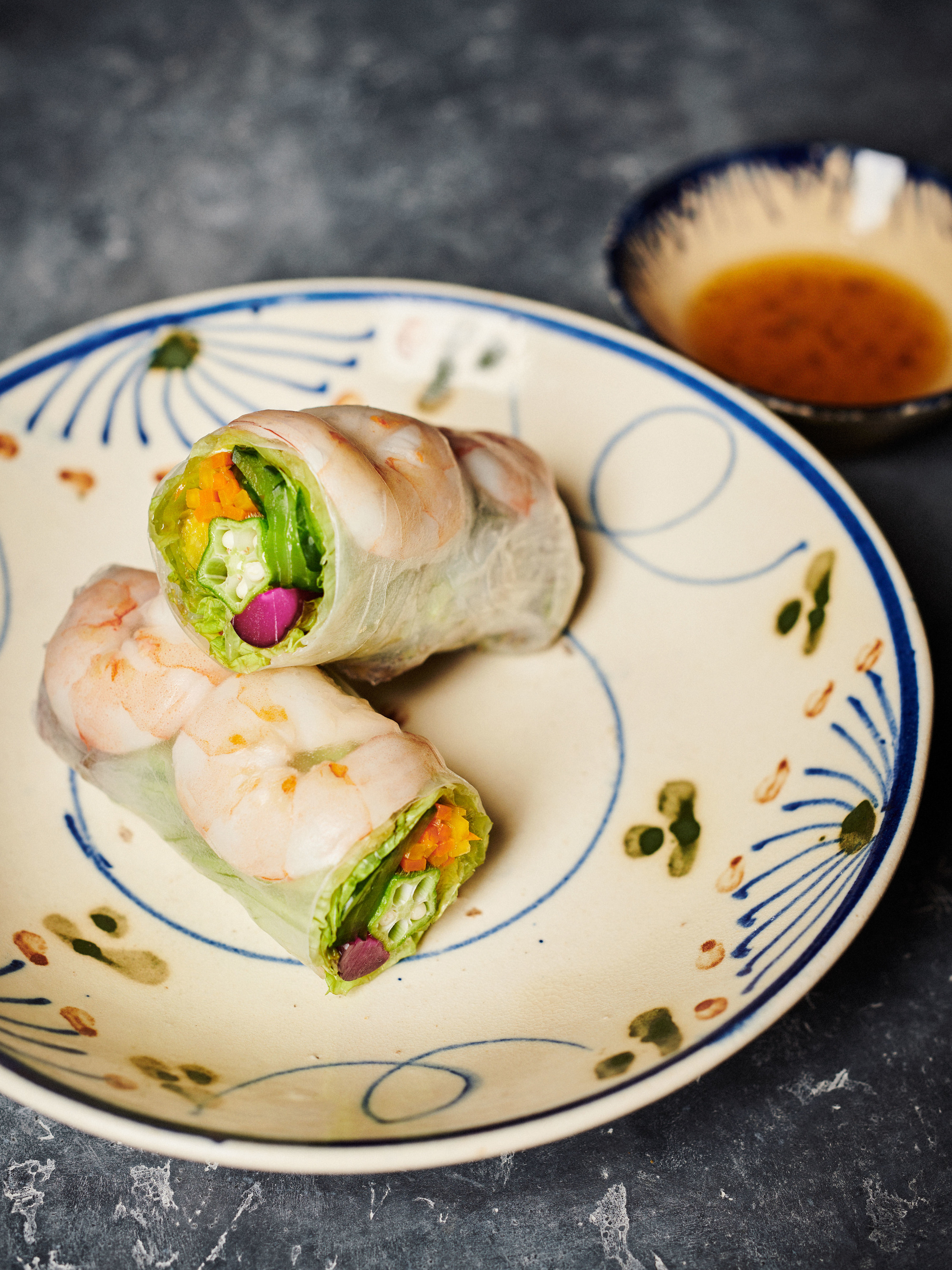 An Com
On the second floor, you'll find An Com, the younger and more casual sibling of popular Gaienmae modern Vietnamese restaurant, An Di. The signature rice paper rolls make an appearance here, alongside banh mi, pho as well as lamb and lemongrass meatballs. Supervised by award-winning sommelier Motohiro Ogoshi, the restaurant also offers an excellent lineup of natural wine and sake to pair with the vibrant dishes.
Gracia
At Gracia, chef Jerome Quilbeuf brings the bold, rustic flavours of Catalonia to Tokyo. Quilbeuf, originally from France, spent decades in Spain, including working as sous chef at three-Michelin-star restaurant Sant Pau in Catalonia, a region famed for its dining scene. Always check the daily specials, but you can't go wrong with the Iberican pork pluma served with Tasmanian mustard.
Okinawa Stock Store
Okinawa Stock Store specialises in the ingredients and dishes of Japan's tropical southernmost prefecture, like umibudo (sea grapes), bitter melon and asa seaweed. Expect classic dishes such as Okinawa soba (cold soba noodles topped with vegetables and bonito flakes) and chawanmushi with fresh seaweed, sea urchin and salmon roe.
The sophisticated interiors yet relaxed atmosphere of Eat Play Works makes it ideal for everything from a work lunch to a date night. The tables outside give you a much welcomed al fresco option, where you can dine and drink under strings of fairy lights surrounded by plenty of greenery – a great inner city summer hideout.
Above The Restaurant, there's a mix of private offices, a coworking space, and a lounge for members to conduct meetings, hang out and even join meditation classes. More details on the Eat Play Works website.

More food and drink news from Time Out Tokyo
Guide to Japan's reopening for tourism: visa-free travel, valid vaccines, PCR tests and more
Fantasy Springs at Tokyo DisneySea will feature Frozen, Tangled and Peter Pan
Noma is opening a pop-up restaurant in Kyoto in spring 2023
Have a very Snoopy Christmas at Grandberry Park outlet mall in Machida
Shinjuku has a new yokocho food hall with 17 eateries