Shibuya Scramble, the busiest and most iconic pedestrian crossing in the world, attracts hordes of tourists keen to not only witness but also join in the action. Many visitors, however, are often puzzled by the surrounding prime real estate, where a number of buildings look to be perpetually under construction. The scaffolding is a sign that Shibuya is going through a monumental transformation that will see the city reinvent itself completely by 2027.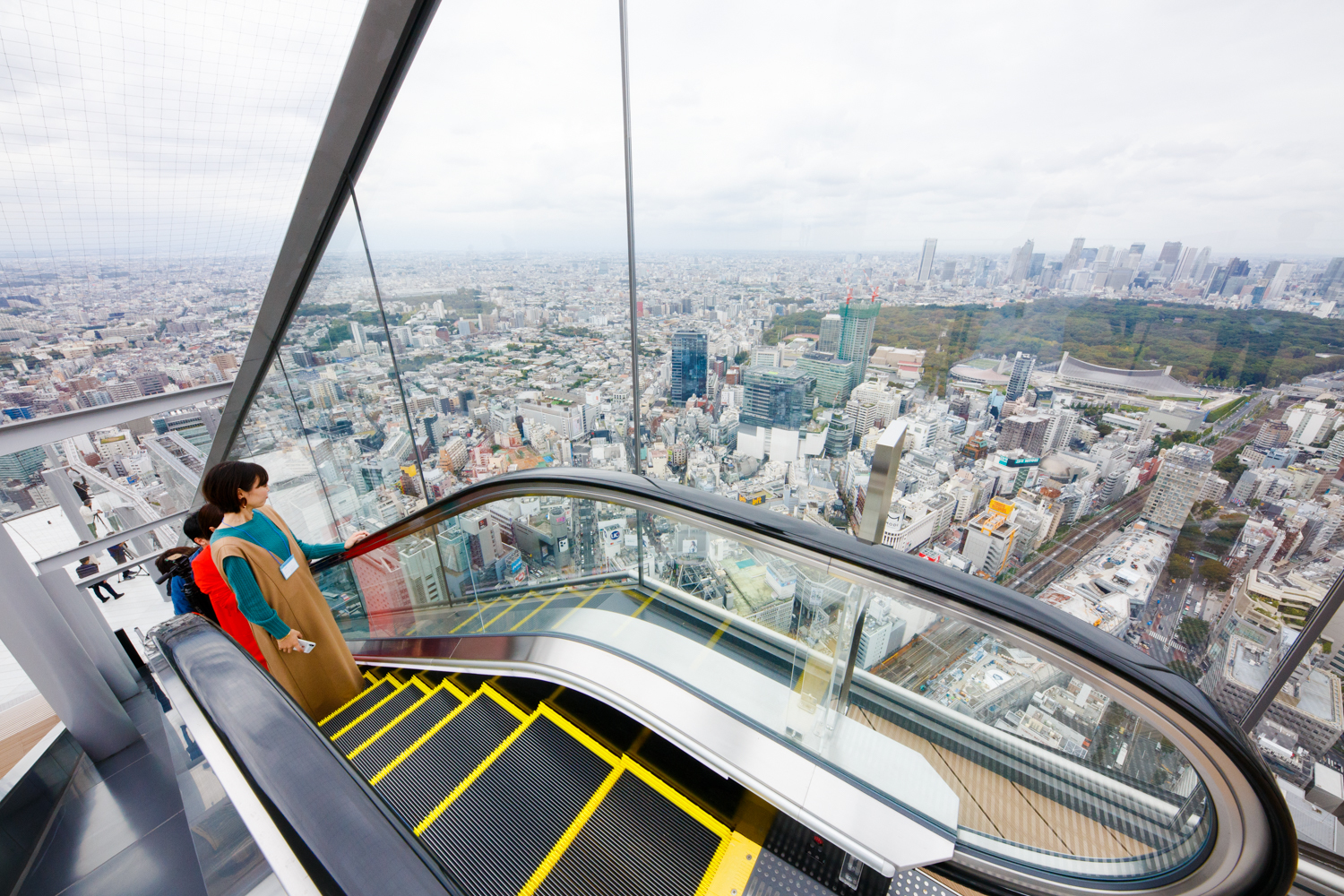 Come Friday November 1, Shibuya will unveil a new addition to the city with the opening of Shibuya Scramble Square's highly anticipated east building. The 47-storey shopping-and-office complex positions itself as a new Shibuya landmark offering these new attractions.
1.

See Shibuya from a height of 230 metres

Shibuya Sky, the new observation deck on the rooftop of Shibuya Scramble Square, will provide an unobstructed view of Tokyo's skyline. Spanning 2,500sqm, Shibuya Sky features a vantage point called Sky Stage, which affords one of the best aerial views of the Shibuya Scramble from 230 metres up. There are ample spaces to relax, complete with grassy turfs and hammocks. Don't miss the Paradise Lounge on the 46th floor, which is designed by famed British designer Tom Dixon. Read more about Shibuya Sky and its ticketing details here.
2. Shop for traditional Japanese crafts
Shibuya Scramble Square is more than just about looking at Shibuya's present and future; it's also here to showcase the best of Japanese heritage.
Established in 1716, popular Japanese crafts purveyor Nakagawa Masashichi will open its biggest store yet on the 11th floor. It will carry some 4,000 items sourced from over 800 craftsmen and artisans across the country. There will be plenty of goods and souvenirs exclusive to Shibuya, which are inspired by the district, from the crowds at the scramble crossing to the Hachiko statue in front of the station.
3. Savour traditional Japanese cooking
Established in 1872, seafood wholesaler Okume is a standout amongst Shibuya Scramble Square's many food offerings. It has long been a trusted supplier for many a Michelin-starred restaurant in the city, and now it's opening a speciality fish restaurant on the second floor under the name 'Kinkume'.
Seafood, naturally, is the highlight here, with everything from bento lunch boxes and super fresh sashimi to fish prepared multiple ways – pickled, fried, grilled, stewed and more. You can enjoy the dishes at the small seven-seater dining space, or take them to go.
4. Sample one of Tokyo's best chocolate offerings
Celebrated French chef Alain Ducasse will have a chocolate-speciality shop on the 12th floor, complete with a cosy 12-seat salon. Some of the traditional French desserts here are limited to this outlet in Tokyo. You should also try the amazingly smooth dairy-free chocolate soft-serve (¥800).
5. Enjoy a buttery pastry
Premium French butter brand Échiré will set up shop on the 1st floor. Échiré Patisserie au Beurre has an on-site kitchen to produce all the baked goods sold here and yes, they will be made with the namesake butter. Don't miss the limited-edition canelé (¥450), a small French pastry with a custard centre and caramelised crust.
For more information, see the listing on Shibuya Scramble Square. We also have a list of where you can get the best views of the Shibuya crossing.