Legoland Japan Resort in Nagoya is celebrating its fifth anniversary this year, and the family-friendly theme park is getting an upgrade with new installations. In addition to the new Legoland Games and Rainbow Design Studio which opened this spring, Legoland will have a 2,400-square-metre water park that's exclusive for the summer, composed of eight different pools with six attractions.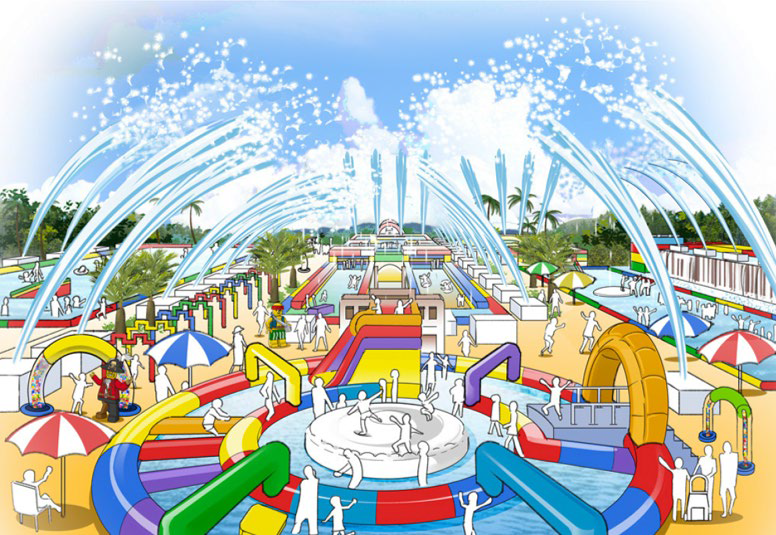 The 2,400-square-metre Water Maze is a world first for a Lego theme park. Unlike other Legoland water parks, this one is a maze, as its name suggests, so you'll have to hunt around to find the path into the next area.
Here's what we know so far. Once you enter through the gate made of 66,000 Lego blocks, there'll be a giant igloo-shaped balloon that children can climb on. Find your way to the pirate ship, which has a water slide that extends inside the pool. Beside that is a pool with two more 7-metre waterslides. Go further into the Water Maze and you'll find the athletic zone with fun obstacle courses, and a large round pool you can swim around in afterwards.
However, the highlight of the entire attraction is the waterfall, where you'll be greeted by a 15-metre-tall blue dragon made entirely out of Lego blocks. The Water Maze is free for all ticket holders, but reservations must be booked via QR code when you're at the park.
Don't worry – the existing Splash Pad, where children can enjoy small water slides and bathe in sprinklers, isn't going anywhere. The Water Maze is open to all park ticket holders and will only be around from July 8 to August 31.
Can't wait for summer? Legoland Japan now has the Rainbow Design Studio, a facility where children participate in workshops and put their creativity to the test with Lego Dots arts and craft sets. One of the new workshops will focus on creating braille out of Lego blocks to give kids an opportunity to learn about braille in a fun and creative way.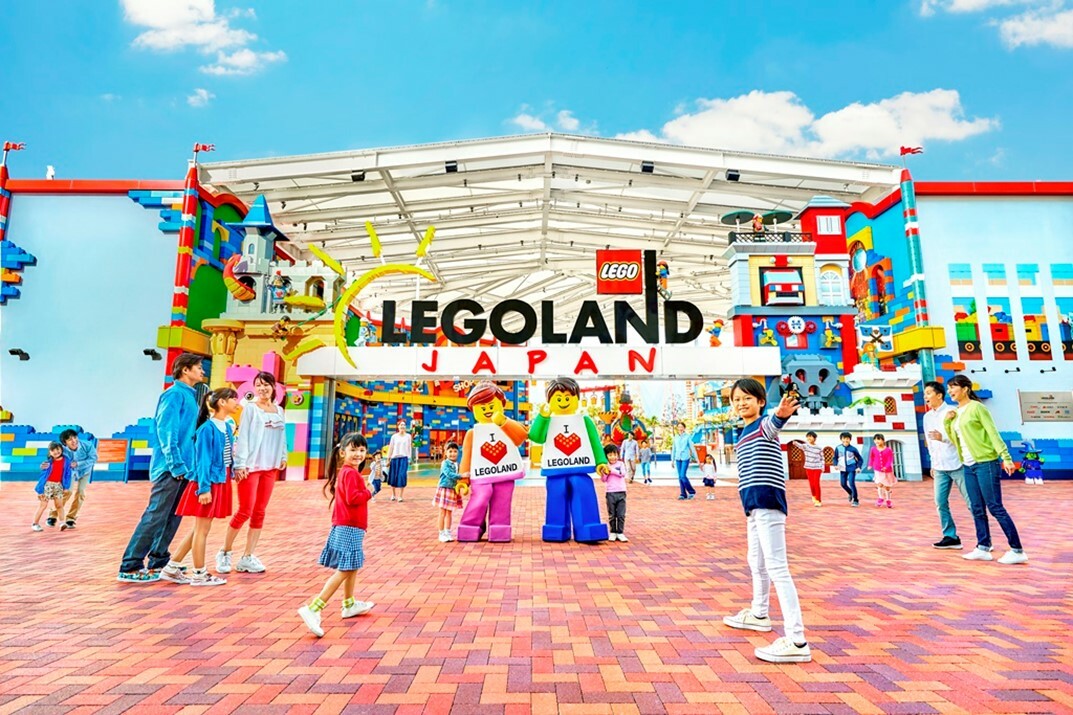 The park is also hosting a pirate-themed Legoland Games, featuring challenges and puzzles scattered throughout the entire park. It's open for both children and adults and costs an additional ¥700 on top of your ticket price to participate. When you enter, you'll get a treasure box, fan and an exclusive Lego block. For ¥2,000, you'll get a pirate's symbol, bandana, exclusive Legoland coin and clear tote bag, too. Or book in advance for ¥2,500 and you'll also get a priority reservation for the Water Maze. The Legoland Games will run from July 8 to August 31.
Visit the Legoland Japan Resort website for more information.
This article was published on February 28 and updated on May 26.
More news
Survey: tell us what living in Tokyo is really like for you
JR East now offers half-price shinkansen tickets
Akasaka is getting a Harry Potter plaza with a café, magical staircase and more
These upcycled sneakers are made from paper cranes donated to Hiroshima
Yoyogi Park is expanding to include food and sport facilities
Want to be the first to know what's cool in Tokyo? Sign up to our newsletter for the latest updates from Tokyo and Japan.