When Tokyoites finish their day and head home, the chef and owner of fictional Meishiya, a shinya shokudo (midnight diner) in Shinjuku, starts his day. Known only as 'Master', his small, homely izakaya is open from midnight until 7am. The menu is limited to tonjiru (pork miso soup), beer, sake and shochu – aside from that, he cooks meals to the special requests of his diners. And it's these custom orders that weave together a motley crew of customers and their tales of unrequited love, aging, moral dilemmas, superstition, infidelity, reunions and other stories of humanity.
Available on Netflix, Midnight Diner is a heartfelt series based on a popular eponymous manga series by Yaro Abe. Just like the first season, the characters in the recently released second season is an equally interesting and diverse bunch, spanning exotic dancers, game designers, horoscope writers, models, businessmen, film directors, drag queens and the local barflies who provide a comedic running commentary. During each episode, Master stands behind his horseshoe-shaped counter; he's wise and enigmatic, like a local Yoda, offering support and words of wisdom for the characters in need.
As usual, each episode in season two revolves around the requested dish of a new character. In episode two, it's chicken cheese katsu – flattened chicken breasts wrapped around a slice of cheese, breaded and deep-fried. These are the 'lucky item' for Aquarians according to a local astrology column. Bespectacled middle-aged writer Yada and hostess Hikaru bond over being Aquarian, their love of horoscopes and chicken cheese cutlets.
Episode three, on the other hand, is dedicated to plum rice balls – steamed rice mixed with chopped umeboshi (pickled plums). An exotic dancer and diner regular, Marylin was an outcast during school and spent her days smoking on the rooftop; she was given plum rice balls at the time by a concerned teacher. Decades later, they reunite over the rice balls at the diner. When Marylin's high school nemesis also shows up at the diner, things get a little awkward.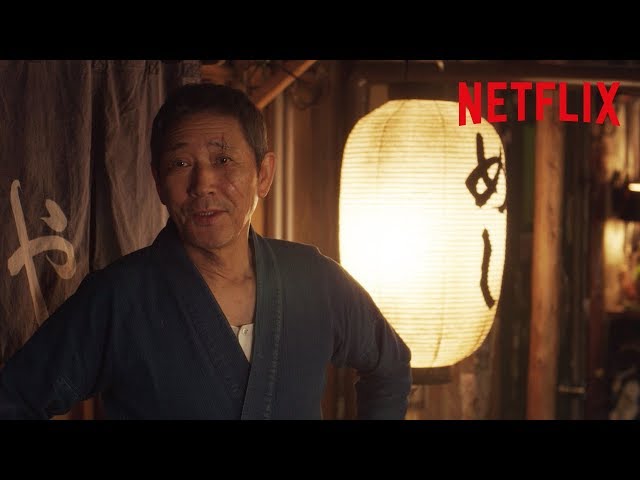 Midnight Diners' ambling pace, comedic banter and tender handling of everyday human struggles are heartwarming and a joy to watch, and you'll soon find yourself rooting for the oddball characters. The series speaks volumes about the ability of food to connect people, and for the power of a community to provide a sense of support and belonging.
Other featured meals in the season include chicken fried rice, yakisoba hotdog, kitsune udon, sweet rolled omelet, curry ramen, crab and toshikoshi soba – each with its own quirky cast and plot twist, and each well worth the 25-minute viewing time.
Season two of 'Midnight Diner: Tokyo Stories' is now streaming on Netflix, along with these stellar Japanese movies and TV series with English subtitles.