With bars and restaurants shuttering at 8pm across some of Japan's biggest cities in response to Covid-19, grabbing a customary nama (draft) beer after work is a distant memory for many. Of course, after bars, 24/7 konbini are the thirsty salaryman's best friend, with their broad range of beer and other alcoholic drinks for happy hour at home, and Asahi has released an innovative new product that has an edge on the rest.
At first glance, the new Asahi Super Dry doesn't look dissimilar from the kind you're used to seeing at supermarkets, but the difference is in the cans themselves. The new beers are made so that the entire lid can be popped off. This helps create the head of foam you get in draft beers poured from the tap.

Though it seems like a genius marketing strategy in the midst of the coronavirus pandemic, the design for these custom Nama Jokki (Draft Pint Glass) cans was actually four years in the making. Still, they couldn't have been released at a more opportune moment.
In fact, they've already become victims of their own popularity. The beers were snatched up so quickly when they were first released in convenience stores earlier this month that Asahi had to temporarily halt distribution for the sake of saving some cases for the beers' supermarket release on April 20. This didn't seem to quell the frenzy, as the cans disappeared just as fast when they launched in supermarkets two days ago.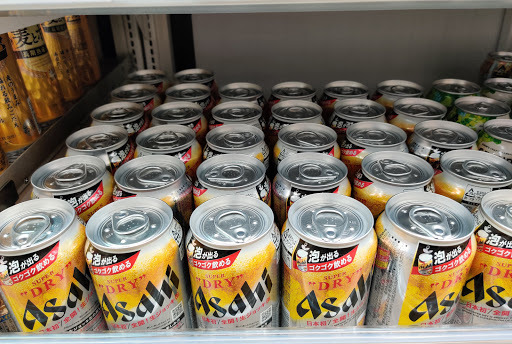 That said, if you happen to pass by a supermarket in a quiet neighbourhood, you might just be lucky enough to get your hands on one of these new cans before they're all gone. Be sure to take a moment to appreciate the liquid gold – Asahi says it won't be able to ship more until mid-June.
For best results, keep your beer chilled between 4-8ºC and open it with one hand wrapped around the can. Lower temperatures will result in less foam, but if you let your can warm up to 12 degrees or higher, the suds will likely overflow.
More from Time Out
Take our Time Out Index survey and tell us what life is like in Tokyo
Seibuen theme park in Saitama is opening a Godzilla ride
Will there be local spectators at the Tokyo Olympics? The decision may only come in June
Japanese airlines are offering special scenic flights instead of international travel
Tokyo Disneyland and DisneySea are reducing daily visitor capacity by 75 percent

Want to be the first to know what's cool in Tokyo? Sign up to our newsletter for the latest updates from Tokyo and Japan.