Cherry blossoms aren't the only flowers worth catching this season. There are countless flowers blooming in parks and fields across the country and one of the most popular places to catch seasonal blooms is Hitachi Seaside Park in Ibaraki. Although the park is currently closed due to the Covid-19 coronavirus pandemic, the official website is offering virtual tours boasting 360-degree views of the flower fields from 29 different vantage points.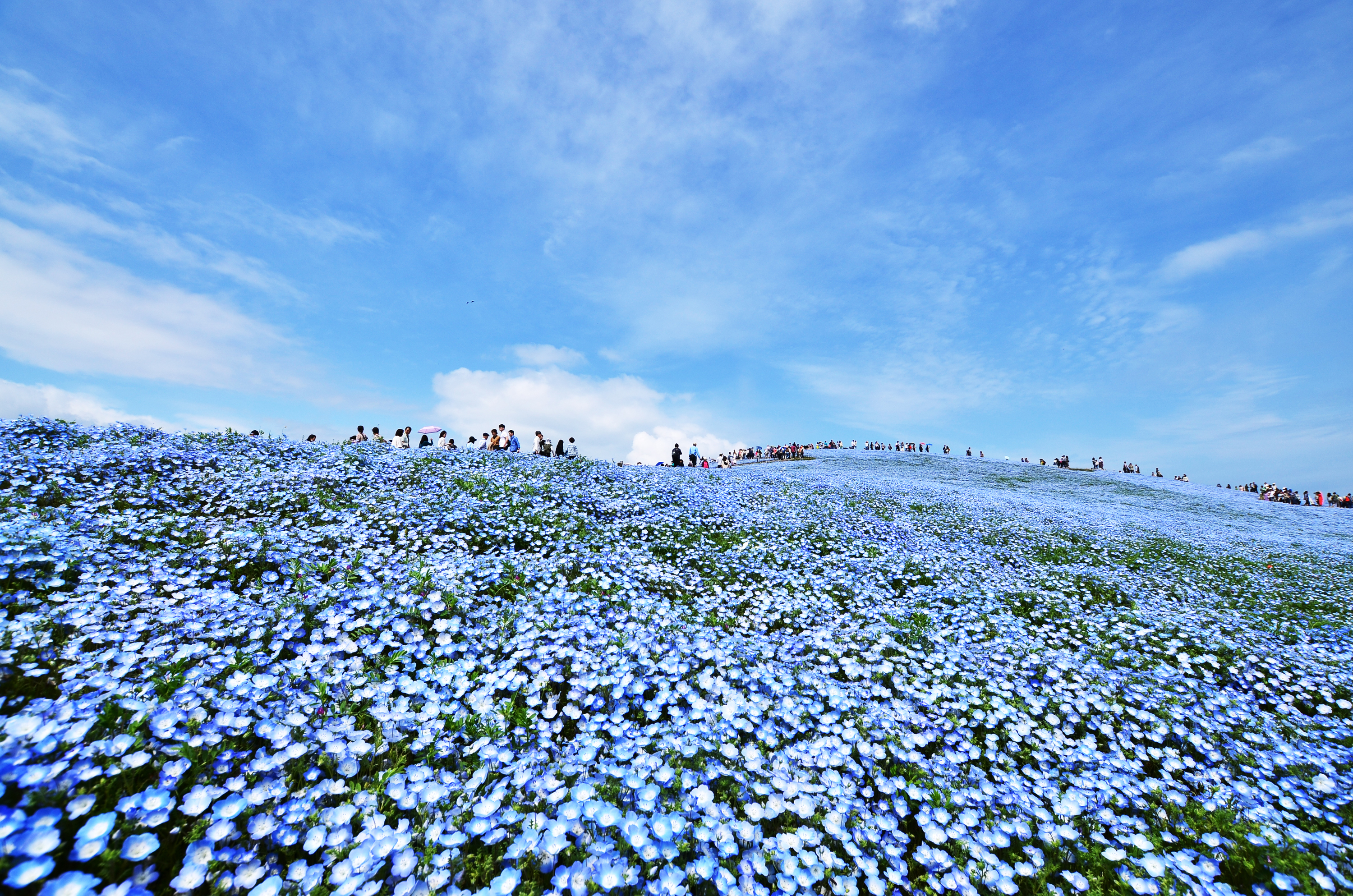 Currently, the nemophila in Hitachi Seaside Park are nearing full bloom. These small blue flowers, otherwise known as 'baby blue eyes', are actually considered a herb and grow close to the ground, turning the slopes of the park into a sea of blue. The best time to see the roughly 5.3 million nemophila in the park is from mid-April to early May.
The park is usually filled with visitors, so the virtual tour actually gives you a rare glimpse of the sprawling fields with no one else in sight. Along with the nemophila, the park is also showing a virtual tour of its 1 million bright yellow daffodils, which also happen to be in bloom until mid-April. To tour the park grounds for free, visit here.
Do more indoors
Catch a virtual cherry blossom tour
Explore Japan's top sights without leaving your house