Back in 2017, the Panda Kuroshio Limited Express train made its debut to commemorate the 40th anniversary of Adventure World in Wakayama prefecture, a tourist attraction famous for its giant pandas. Also known as the Smile Adventure Train, the panda-inspired train proved popular, and soon there were two running along the Tokaido and Kisei Main lines between Kyoto and Shingu stations.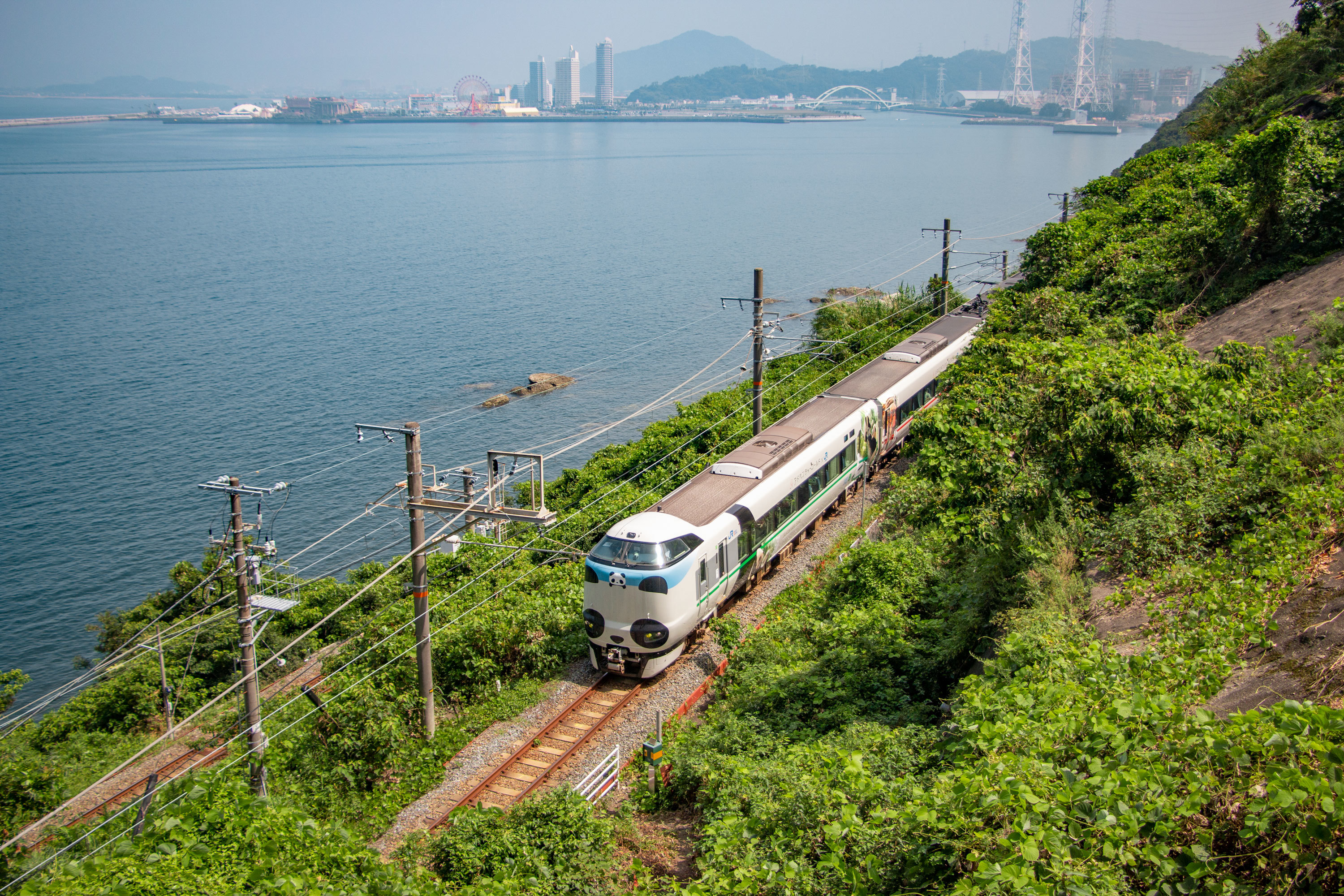 Now, JR West is launching a third panda express, this time named the Sustainable Smile Train, to promote the UN Sustainable Development Goals. To emphasise the importance of leaving a better world for our children, the Sustainable Smile Train even has a baby panda drawn above the giant panda face on the front of the train. The design on the exterior of each car has also been revamped to represent six of the 17 Sustainable Development Goals: good health and well-being, gender equality, affordable and clean energy, reduced inequality, protecting life below water, as well as life on land.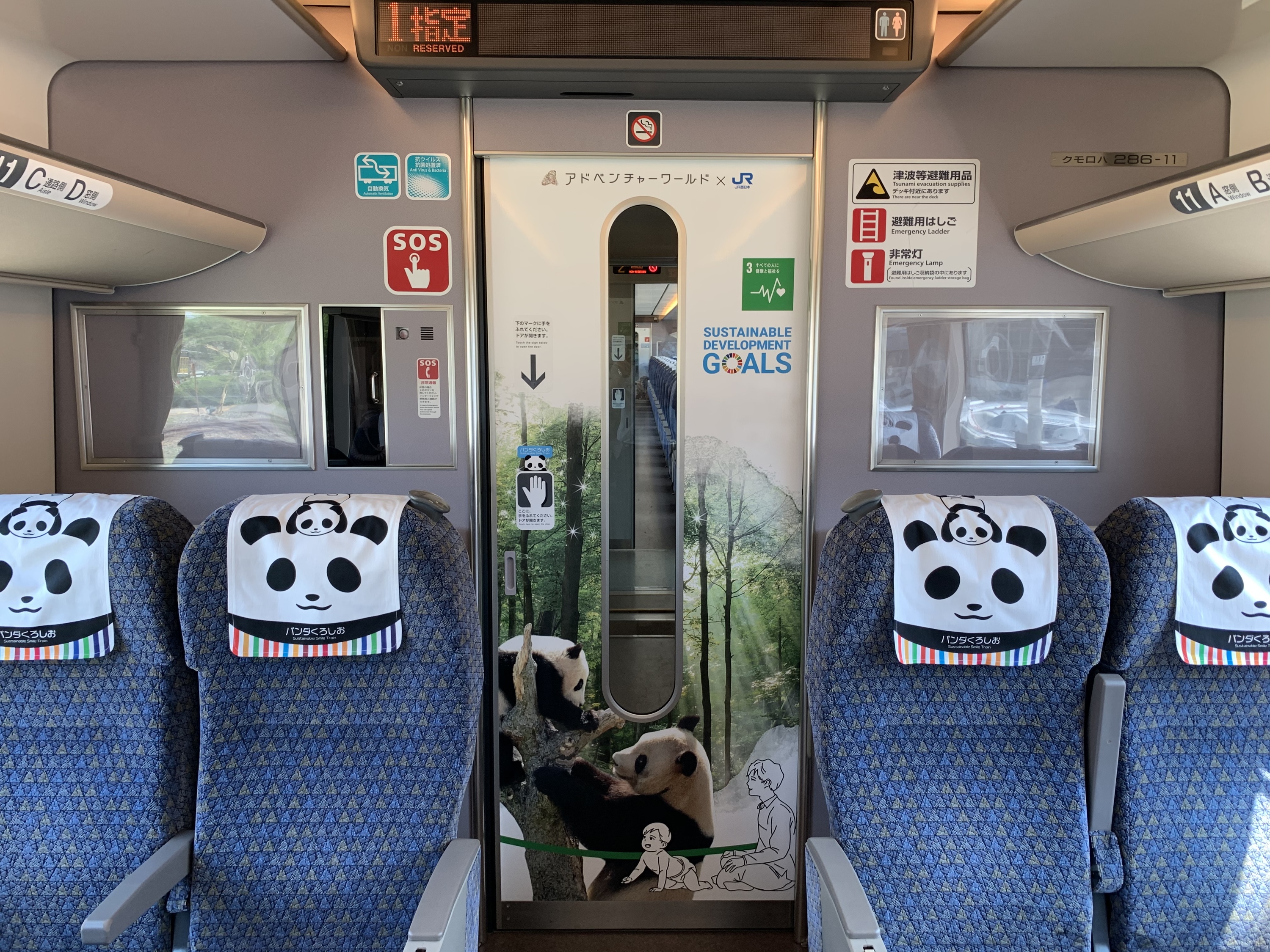 The cuteness doesn't stop on the outside, either. Every seat, except in the green car and women's-only car, has a panda headrest cover specially designed for the train. The sliding doors are decked out with adorable animals, too. The train will operate as a limited express on the Tokaido and Kisei Main lines from July 23 2020 until winter 2023. Tickets will cost the same as a typical limited express, so it's a fun way to get around Kansai.
Visit the official website or Twitter (Japanese only) to see when you can catch the Panda Kuroshio Sustainable Smile Train.
Check out our guide on going out safely in Tokyo and Japan.
Most popular on Time Out
10 things you must eat in Osaka
Ikea is releasing its first-ever apparel line in Harajuku
Japan is one of the top ten most peaceful places in the world
Watch now: Japan's new tourism video will have you missing Japan even more
This new nighttime exhibition in the forest of Kyushu features 21 teamLab artworks