Do you love Tokyo so much that you wish to design your own life around it? Instead of making the big move, you can immerse yourself in this virtual model of Tokyo. Released by the Ministry of Land, Infrastructure, Transport and Tourism (MLIT), the model displays a full 3D rendering of Tokyo's 23 central wards including Shibuya, Ueno and Shinjuku. Best of all, it's freely available for personal and commercial use.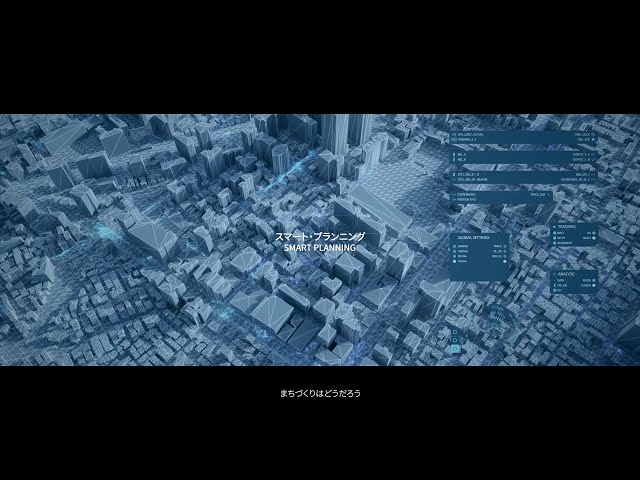 The 3D digital scale model includes Tokyo's buildings, streets and even people flow. To make it as realistic as possible, each building and street is named and marked with its intended use and its construction date. The model was created by MLIT's Project Plateau, which aims to use 3D models to track urban activity, disaster prevention and town planning in order to optimise the city space for the future.
You can download the models here, but be aware they're large 3D files that you'll need dedicated rendering software to open. If, like us, you just want to play around in virtual Tokyo, you can also view the model from Plateau View, an online version that works more like Google Maps.
You'll need to be running the latest version of Google Chrome, Apple Safari or Microsoft Edge to use Plateau View, so make sure your browser is up to date. Then you can sweep over Tokyo, using the side panel to add map layers like buildings, foot traffic and more. You can even explore other parts of Japan, including Osaka, Sapporo, Naha and Yokohama.
The Tokyo model is being regularly updated, so keep an eye out for more features. There's even an English-language tutorial inside Plateau View.
More news
Take our Time Out Index survey and tell us what life is like in Tokyo
Watch: this beatboxing Buddhist monk in Japan makes soothing music for meditation

Kyoto just got its very first Pokémon manhole covers

Narita and Haneda airports will introduce facial recognition for international flights
What is this Sumo Citrus orange from Japan – and is it any good?
Want to be the first to know what's cool in Tokyo? Sign up to our newsletter for the latest updates from Tokyo and Japan.