At the end of 2020, I managed to temporarily leave Tokyo – where I have been living for the past three years – to visit my family living in France. However, with changing quarantine rules and entry bans applied to arrivals from a large number of countries, I was quite worried about the process of getting back into Japan, despite holding a valid re-entry permit and status of residency.

To my surprise, returning to Japan was more straightforward than expected. From my trip flying into Haneda Airport to my last day of quarantine, this first-person account should give you a clear idea of what to expect if you are re-entering Japan anytime soon.
Prior to departure
There were a couple of prerequisites to meet before departure. First, I had to get tested for Covid-19 within 72 hours before departure. Once the result came out, I had to ask my doctor to certify my test as negative. I used the Certificate of Negative Test Result form, from the Japanese Ministry of Foreign Affairs. There are several versions of the form in different languages, including French, Russian and Arabic.

I also had to download two Japanese government apps on my phone: Cocoa (Covid-19 Contact-Confirming Application) and OEL (Overseas Entrants Locator; Apple App Store, Google Play). I didn't have to use the apps yet, but I knew I would need to have them ready to be shown at the airport in Tokyo.

Finally, there was an online questionnaire to fill out just before boarding, asking for my date of arrival in Japan, flight and seat details, personal data, and my health condition over the past two weeks. After that, I received a QR code (remember to take a screenshot of this) to show upon arrival.
Arrival at Haneda Airport
After I stepped off the plane, there were several checkpoints set up at the gate to verify my documents and test me again for coronavirus. This part of the process applied to both Japanese citizens and foreign residents. It took me about three hours to complete the whole health check process at Haneda Airport. The monitoring personnel were very helpful, providing guidance in English. I can't stress enough the importance of having your documents ready beforehand, otherwise the procedure could take even longer.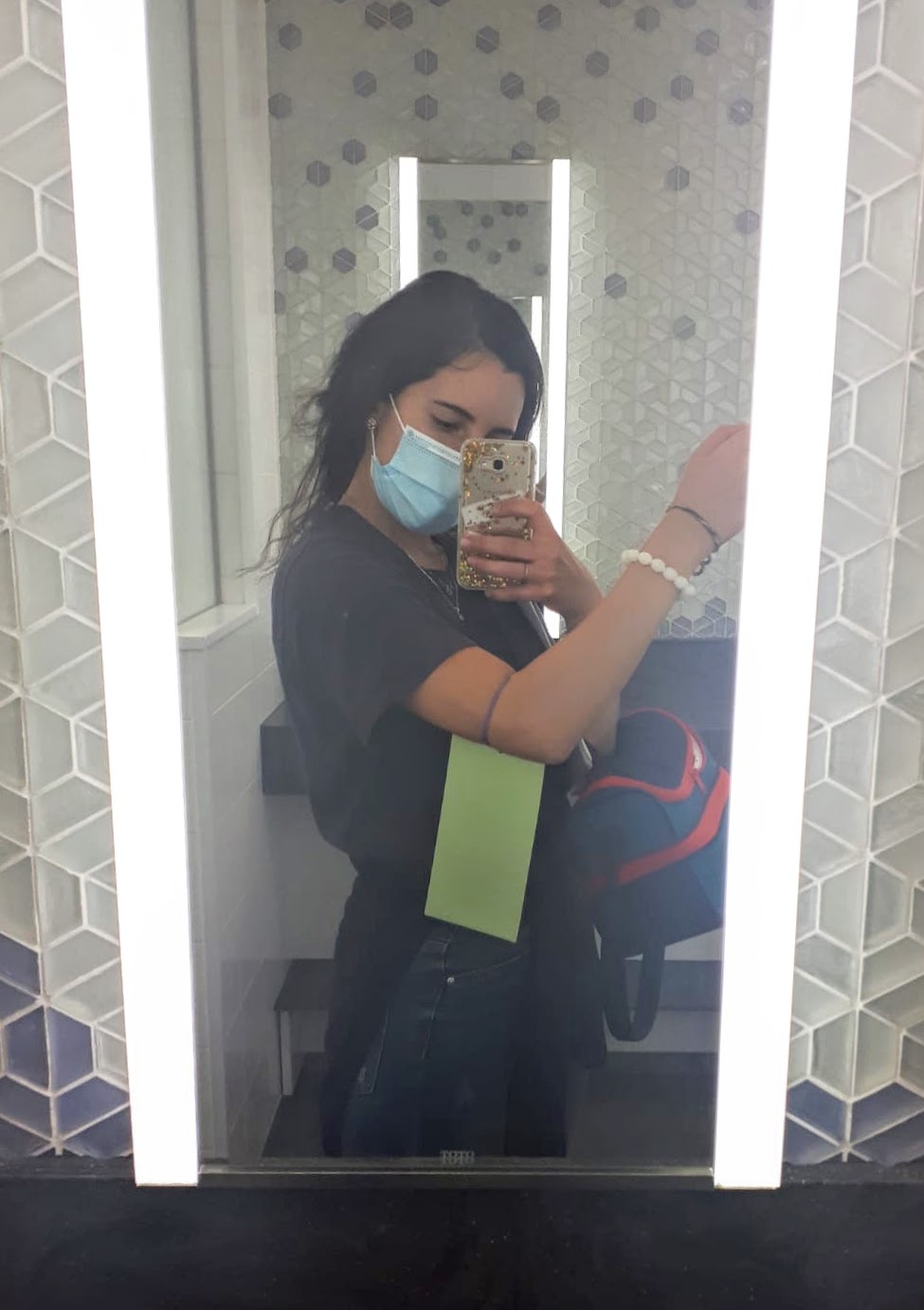 First, the staff reviewed my negative Covid-19 test and health questionnaire, then they asked for my flight itinerary. Since I came to Japan via Brussels with a connecting flight in Istanbul, I had to show both plane tickets. France being currently a high risk country, I was given a green armband and separated from travellers coming from low-risk countries – I had to keep the armband on me during the next stages of the health check process.
After that was the saliva PCR test station. The area consisted of dozens of private booths to stand in while I collected my own sample. Instructions stuck to the wall were written both in Japanese and English, accompanied with images. Instead of a nasal swab, I simply had to spit into a small container, close it with a cap and hand it to a staff member before leaving.
At a third stop, I had to show someone that the government apps were installed and working correctly on my phone. The staff member filled out a checklist of the apps' functions and handed me a confirmation paper. I also had to sign a Quarantine Pledge which was an agreement to follow self-isolation rules and accept that if I broke those rules, my name and other personal data could be publicised and I could lose my residency status.
Finally, while waiting for the test result, staff informed me that I would have to self-isolate for 14 days, the first three of which would be in a government-designated hotel as I was coming from a high risk country. I would have to undergo a second saliva PCR test on my third day and only if the results were negative would I be allowed to continue the rest of my quarantine at home. Costs for the three-day hotel quarantine (including meals) and the tests are entirely covered by the Japanese government.
After the result came out negative, the staff escorted me and a few other people to the airport immigration bureau before getting into a chartered bus that took us to a designated quarantine hotel. I ended up in the APA Hotel & Resort Yokohama Bay Tower.
We entered via the hotel carpark, and received a ten-minute briefing on the three-day hotel quarantine plan. Since I arrived late in the evening, my quarantine period officially started the next morning.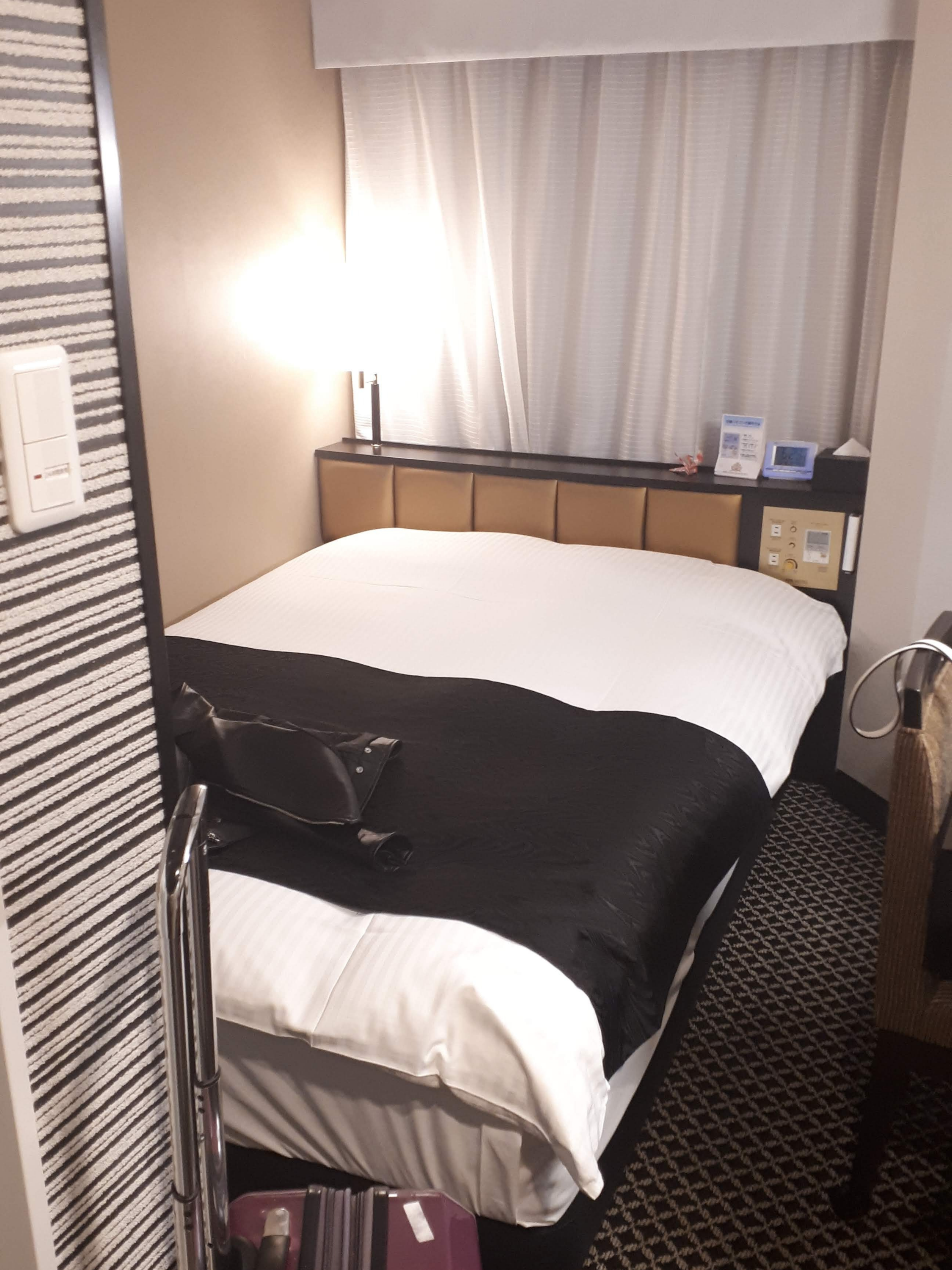 Three-day quarantine
My room was small, but I was lucky enough to have a great view of Yokohama's Red Brick Warehouse and Cosmo Clock 21 Ferris wheel. I had a queen size bed, a dresser with mirrors and a TV with wifi to occupy my time.

Every morning until day 14, I would receive a short health questionnaire by email to complete before 2pm. At 7am, 12noon and 6pm every day, meals were placed in front of each door.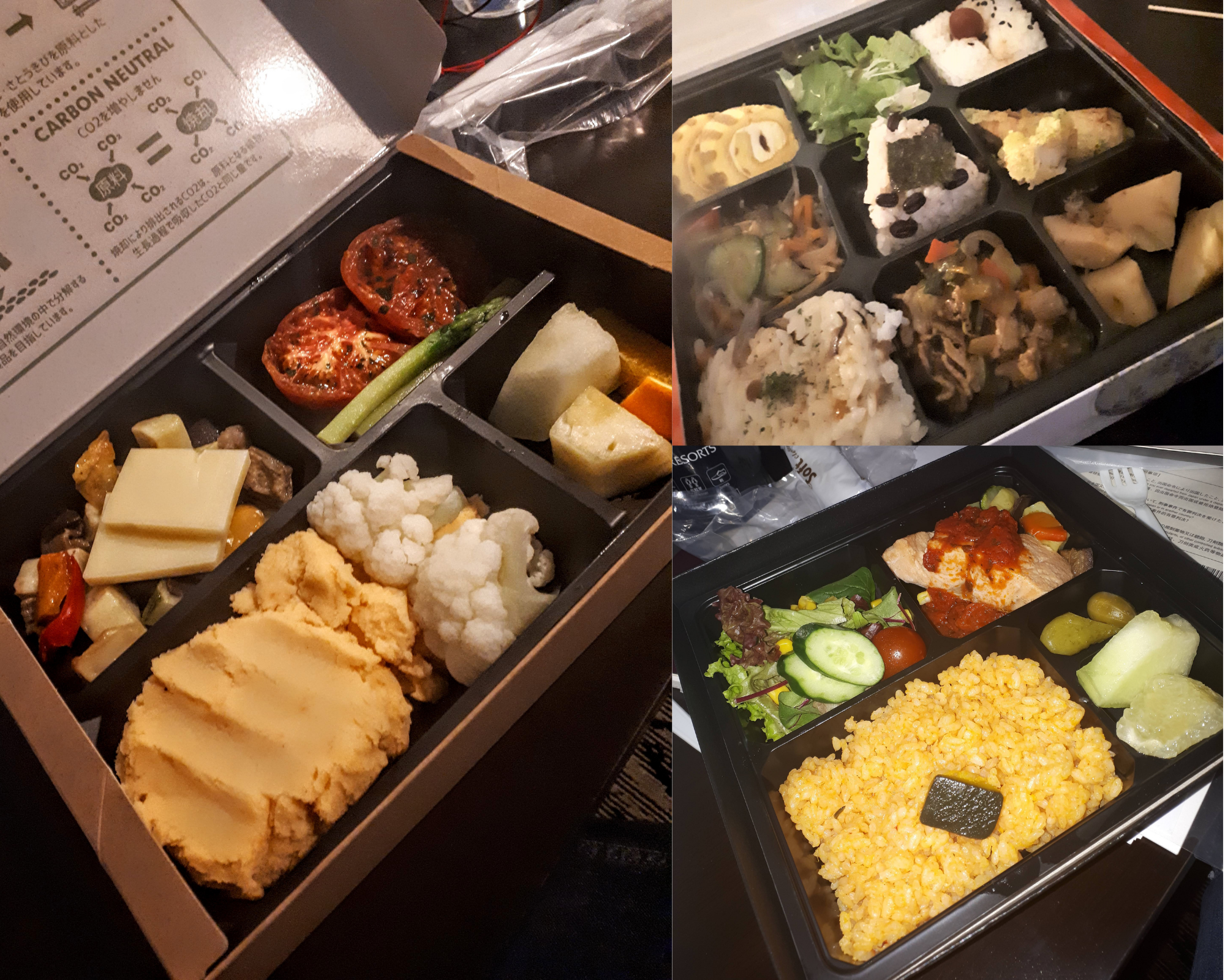 Food ranged from Western- to Japanese-style and you could make specific dietary requests. While the size of each box was enough for one person, having a few snacks with me would have been great.
On my third day, I had to take a second saliva test around 7am and waited for a health worker to collect it. I was notified of the results by phone call and left my room right after that to hop on a bus for Haneda Airport Terminal 3.
I could go back home from the airport, but I was not allowed to use public transport, taxis or shuttle buses. Instead, there are special trains and limousine buses set up specifically for those in self-isolation. I decided to hire a private car (with driver) online, which cost me about ¥13,000 (note that cost may vary depending on your place of residence).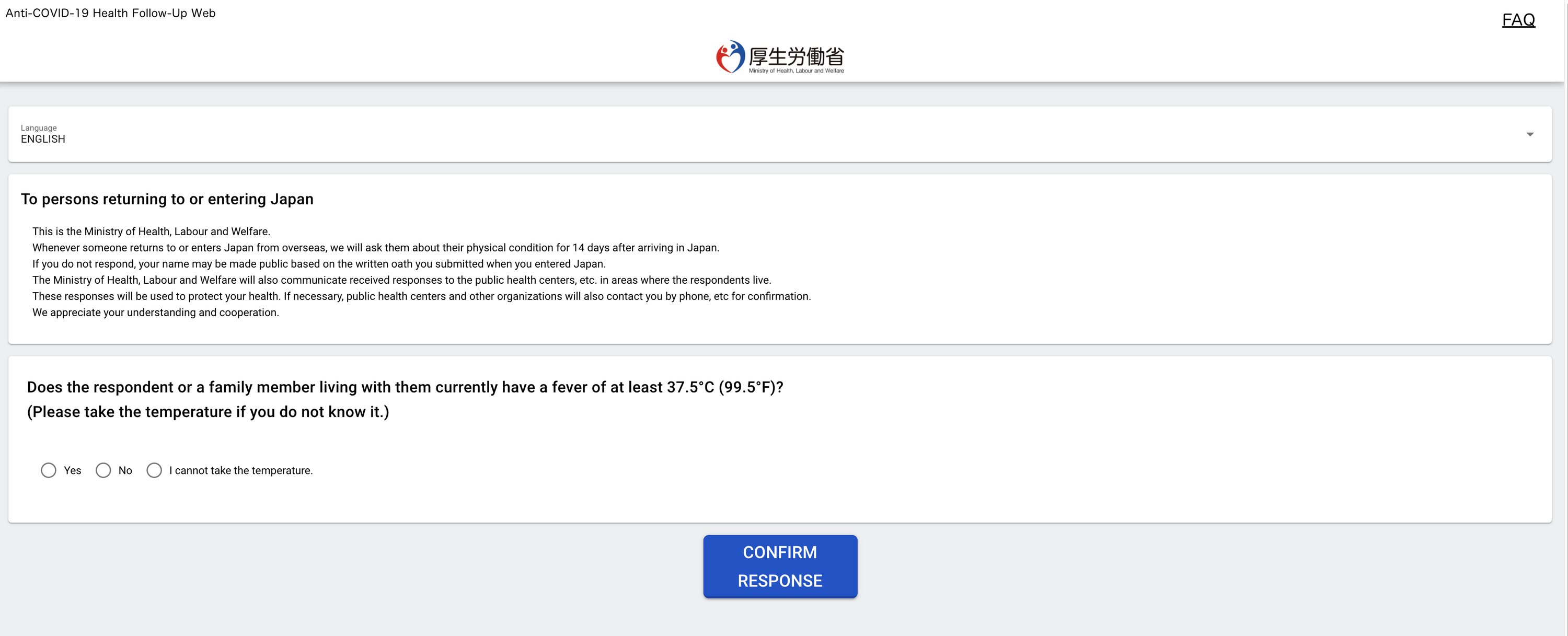 Self-isolation
Completing the rest of my quarantine in self-isolation was relatively easy. Although I was supposed to regularly report my location using the OEL app, I never received an ID and a password from Japanese authorities, so I could never log into the app. However, I didn't receive any warnings about this and I kept on answering the daily questionnaire.

According to The Japan Times, my experience was not unique and it seems there are known problems with the OEL app, including identification issues and technical errors with the location check-in.

Overall, the entire quarantine and self-isolation process wasn't as complex as I worried it might be. Although it seems like every situation is different in this pandemic, hopefully my experience has reassured you a little and can serve as a rough guide for anyone returning to Japan.
More from Time Out Tokyo
Take our Time Out Index survey and tell us what life is like in Tokyo
Japan to temporarily ban foreign residents travelling from India, Nepal and Pakistan
Here are the revised Covid-19 restrictions in Tokyo with the extended state of emergency
Here's how Tokyo's new large-scale Covid-19 vaccination centre will roll out inoculation
5 new Japanese films and shows coming to Netflix in May 2021

Want to be the first to know what's cool in Tokyo? Sign up to our newsletter for the latest updates from Tokyo and Japan.