If you're looking to avoid summer's hot, muggy weather, there's a new way to cool off this year. You can now take a deep dive into Lake Motosu, the third largest of the Fuji Five Lakes, with a freshwater diving experience offered by glamping resort Hoshinoya Fuji.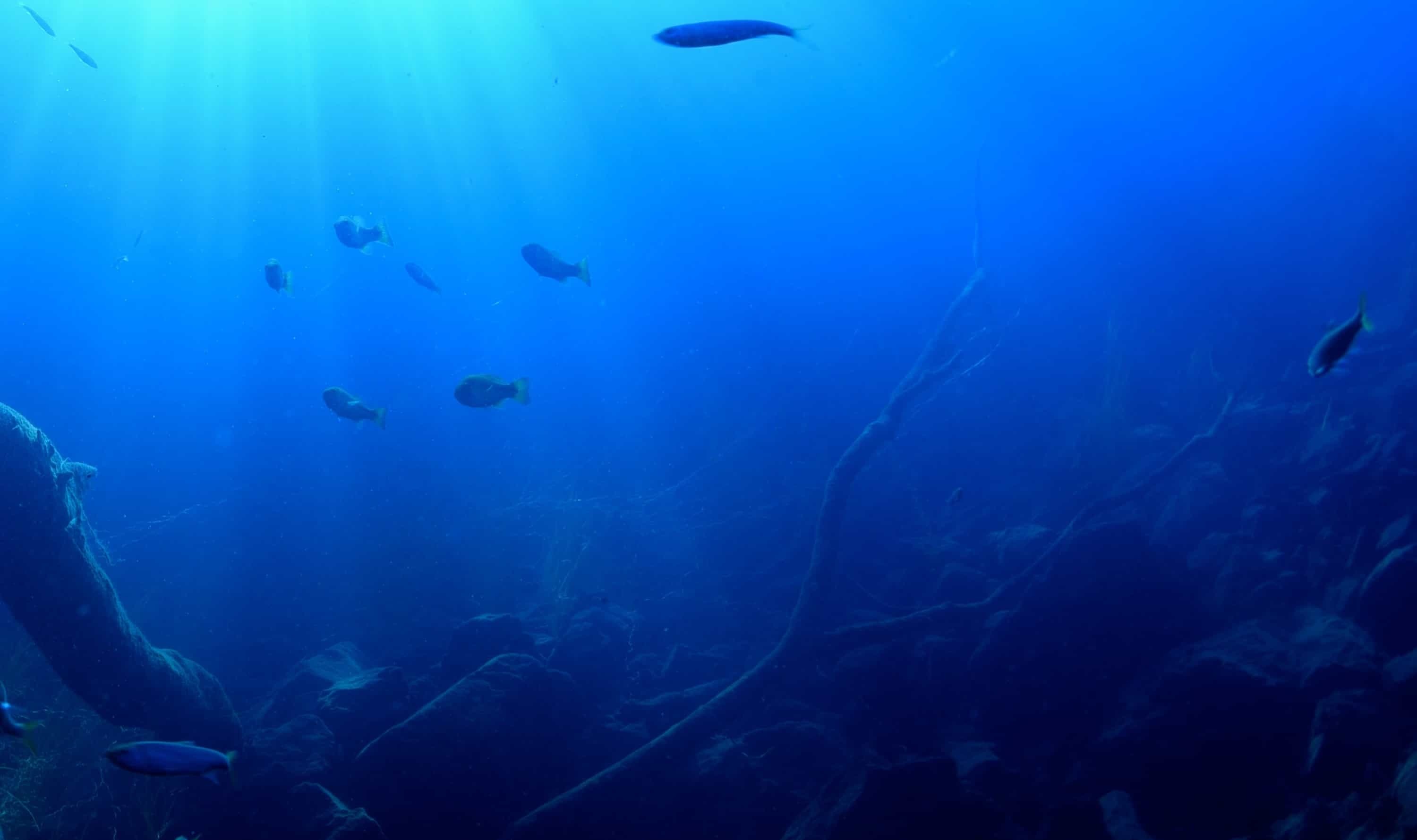 Lake Motosu is one of the most popular freshwater diving spots in Japan and you may recognise the picturesque lake – it's on Japan's ¥1,000 bill. It also makes for a great diving spot as there are boating restrictions in place, meaning the water is pretty much undisturbed. The lake isn't fed by any rivers, so the water stays clear and ideal for diving.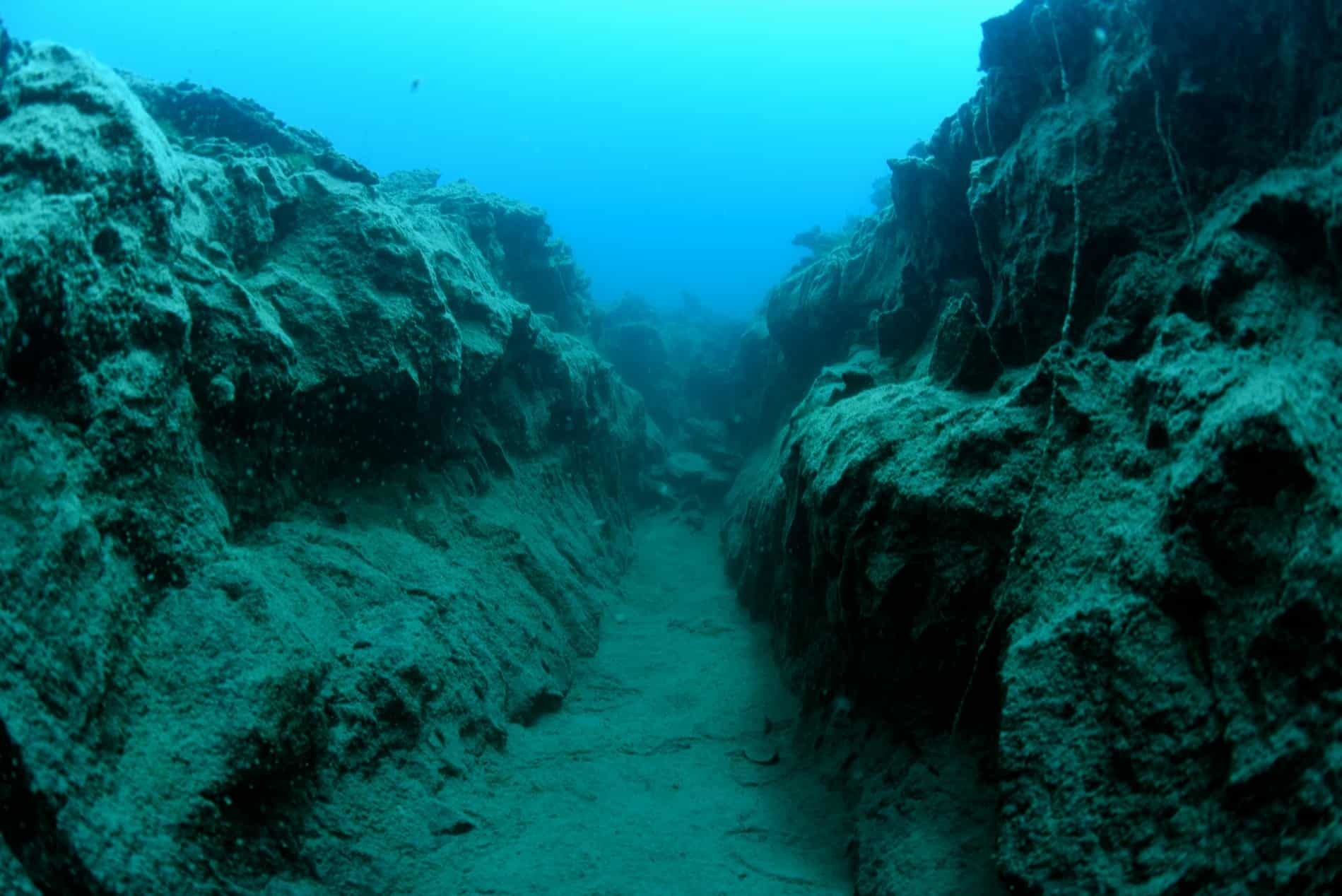 Lake Motosu is formed when Mt Fuji erupted and separated a larger lake into three smaller ones. During your dive, you'll be able to spot rock formations made by lava and wildlife which has inhabited the lake since the Jogan Eruption back in 864.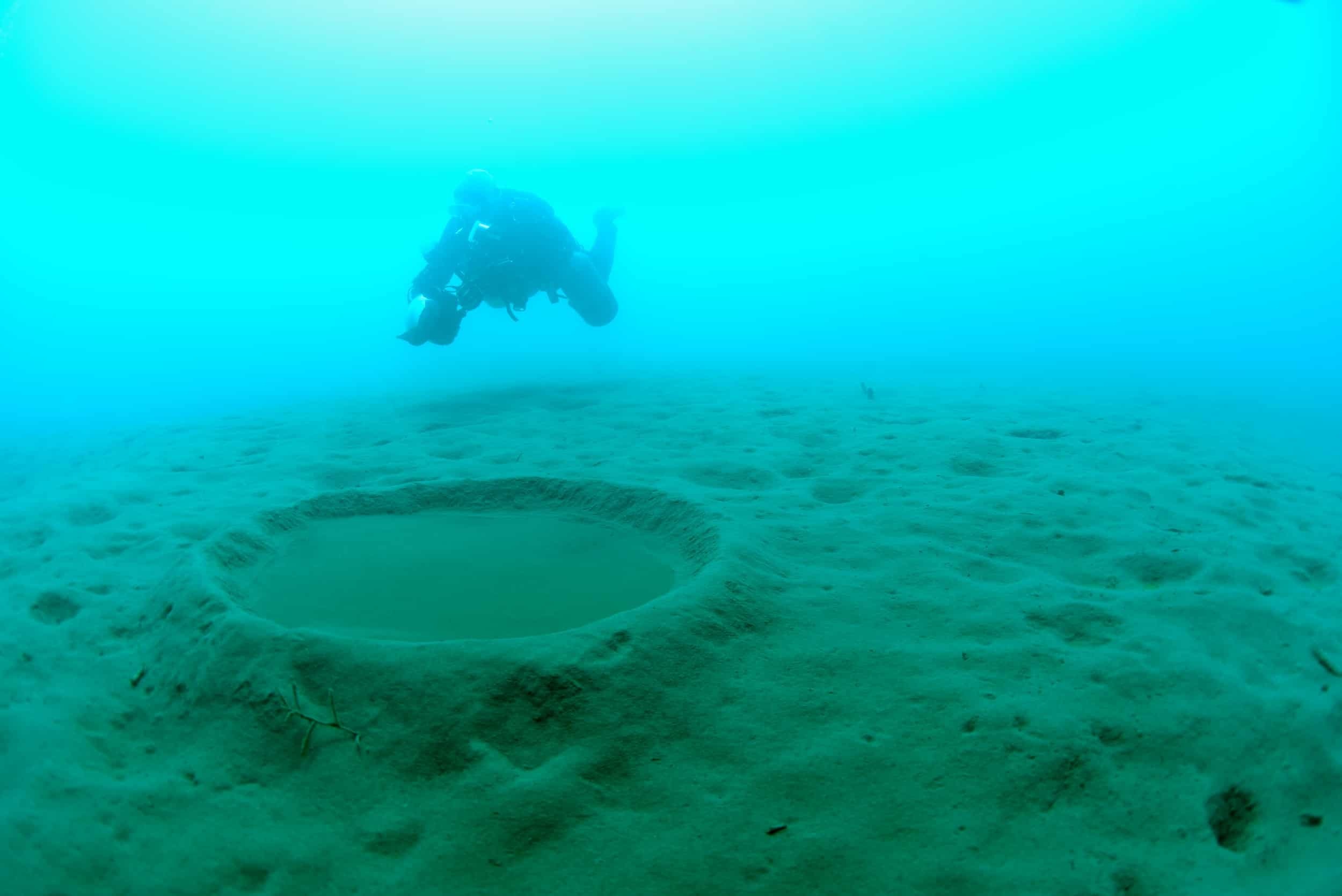 Some of the critters you might see include lake prawns and freshwater fish such as bagrid catfish. Other sights include a lava trench as well as holes with jets of cold water spurting out.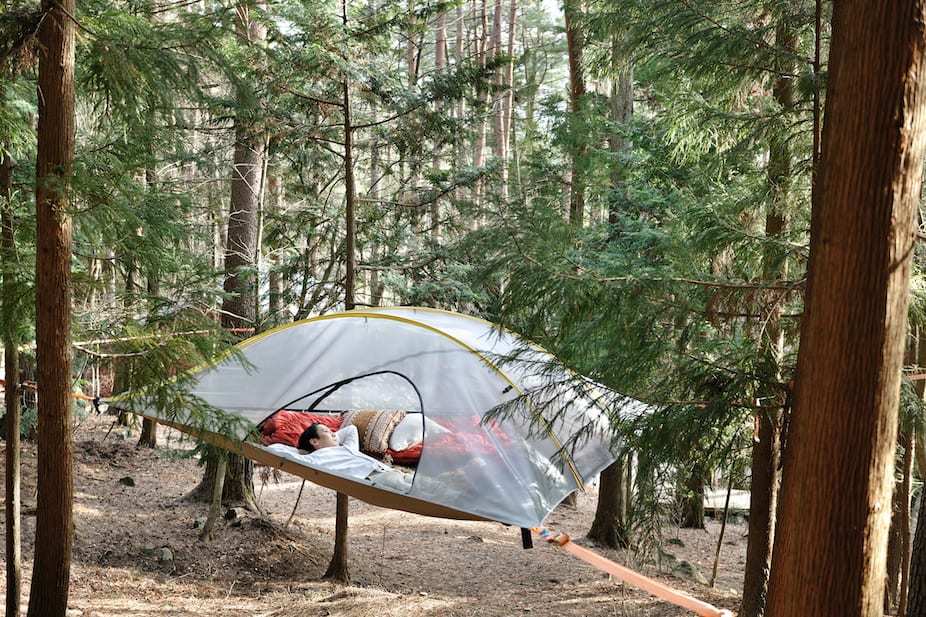 Rest is an important part of the diving experience to help your body get used to the change in water pressure and regulate your breathing. For this, Hoshinoya Fuji has set up floating hammock-like tents in between the trees where you'll be able to rest after your dive.
This Fuji diving package is open to people of all skill levels, whether you're a beginner or an experienced diver – and you don't need to be a staying guest at Hoshinoya Fuji to join in. You'll be accompanied by an expert diving instructor who will show you around the popular spots in the lake.
The diving experience costs ¥42,350 per person, inclusive of equipment rental, insurance and a post-dive hammock-tent rest. Dives are conducted from July 1 to August 31 and you can book it online, but be aware that you must book at least three weeks in advance.
More news
Here's how Tokyo's new large-scale Covid-19 vaccination centre will roll out inoculation
FamilyMart's fried chicken has been given an upgrade with oozing cheese
Japan is the sixth most desirable country for people to move for work
APA Hotels has an incredible deal that lets you hotel-hop across Japan for 30 days
Hilton Tokyo Odaiba now offers in-room camping and seaside barbecues
Want to be the first to know what's cool in Tokyo? Sign up to our newsletter for the latest updates from Tokyo and Japan.