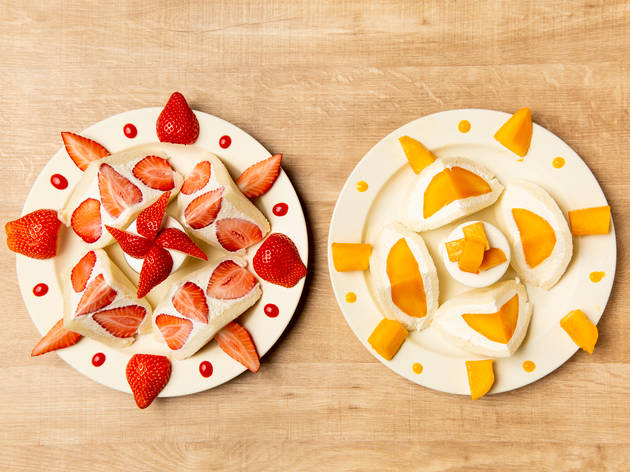 1/4
Photo: Keisuke Tanigawa
The decadent seasonal fruit sandwiches at Da Cafe Ebisu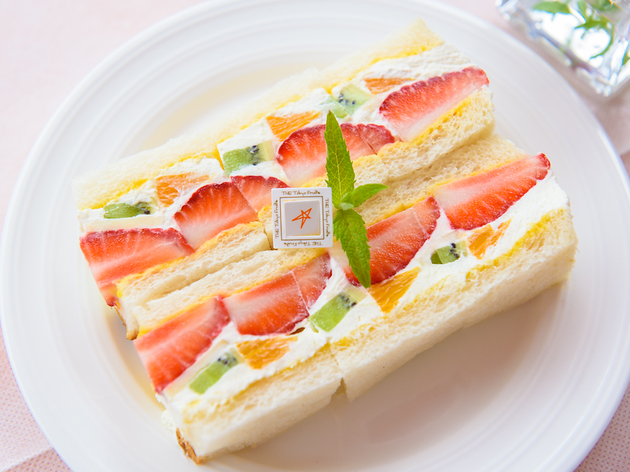 2/4
ザ 東京フルーツ パーラー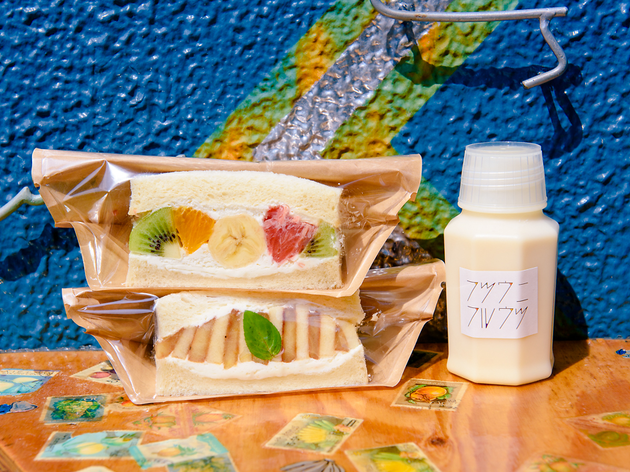 3/4
フツウニフルウツ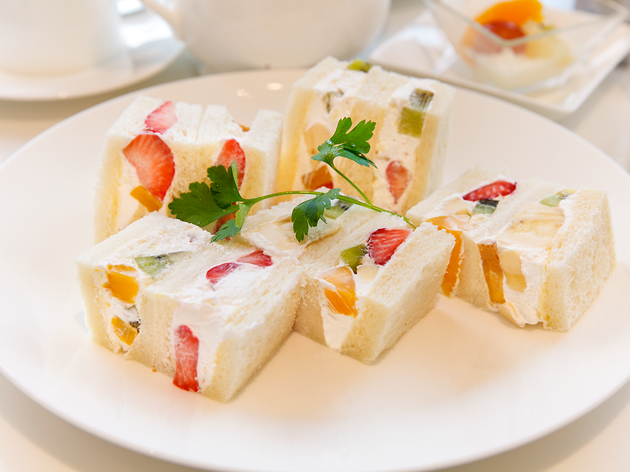 4/4
12 best fruit sandwiches in Tokyo
This typical Japanese treat becomes a beautiful, indulgent dessert at these fruit-centric cafés and bakeries
A quintessential Japanese dessert, fruit sandwiches are much more than just a cute snack. Sure, they're pieces of fruit covered with cream and pressed between slices of bread. And sure, they're available in every konbini, but they've simultaneously been elevated to an almost gourmet status.
From the slicing of the fruit to the selection of the fluffy bread, there's an art to this treat and these Tokyo bakeries, cafés and fruit parlours have mastered it. Some fruit sando are jam-packed, some are thinly sliced – every place puts a different spin on them – but every single sandwich on this list is juicy and delicious.
Note that due to Covid-19 safety rules, many cafés, restaurants and bars are currently closing early at 8pm. Please check with the individual outlets for the latest updates.
RECOMMENDED: The best patisseries and dessert cafés in Tokyo
More to eat
Michelin-starred restaurants aren't all expensive. Here's how you can enjoy a top-rated meal for ¥1,500 – or less