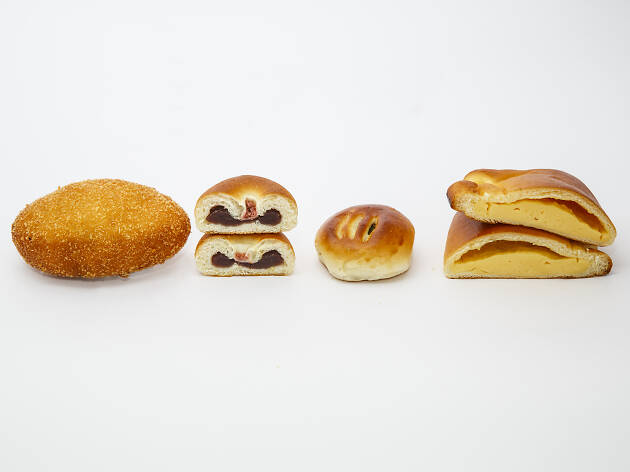 These classic buns were created in Tokyo
Japanese bakeries are exceptional at producing some of the best bread around. Don't miss these Tokyo-original creations
Bread, or wheat for that matter, has a historical significance in Japan. The nation was introduced to bread in the 1850s when the country opened its doors to the West, but it didn't gain much traction until after World War II. America supplied wheat to feed the nation, and wheat products such as ramen, udon, okonomiyaki and bread flourished.
In recent years, bread consumption has exceeded that of rice. Artisanal bakeries are proliferating while Japanese breadmakers are gaining international recognition. As befits a nation of innovators, Japanese bakers have not only mastered the art of breadmaking but also created new breads that have become popular around the world. Here are three buns that were created right here in Tokyo.
Fresh off the oven
Ah, that ubiquitous – and devilishly addictive – crunchy deep-fried bun with a mild yet flavourful curry filling. There are various competing origin stories, but it appears that this spicy, savoury bread was created during a time when it was trendy to put a Japanese spin on Western food.
The kare pan at Bistro Kirakutei, a Japanese-Indian fusion restaurant best known for its curries, features generous fillings and are sold for takeaway next to the register near the entrance. There are two choices: normal (circular bun) and spicy (oval bun). While the former has a mild flavour, the latter has a stinging kick that would appease any spice fiend.
Created by Kimuraya bakery in Ginza back in 1874, the anpan is a Western-style bread roll filled with anko (red bean paste). Bread wasn't popular in Tokyo back then but gained widespread acceptance when the bakery started using sake yeast in its dough, creating a fluffy, spongy bun that was well-suited to local tastes. The bakery even supplied to the emperor in its heyday.
Now known as Ginza Kimuraya, Japan's oldest bakery still does a roaring trade, with many people flocking here for the original anpan, which features a salt-pickled sakura (cherry blossom) in its centre. Do also check out the seasonal anpan, with limited-time fillings such as chestnut or pumpkin paste.
The founder of Shinjuku Nakamura-ya bakery, Aizou Souma was so impressed with the first cream puff he tasted that he created a bun with that same sweet custard cream and started selling them in 1904. The cream pan was born and it soon became a firm favourite amongst Tokyo's sweet-toothed.
The Kameido bakery near the Akagi Shrine in Kagurazaka produces some of the best cream pan around. They feel hefty and are so bloated with sweet, smooth custard that you have to handle them with care lest they burst in your hands.
More original Tokyo creations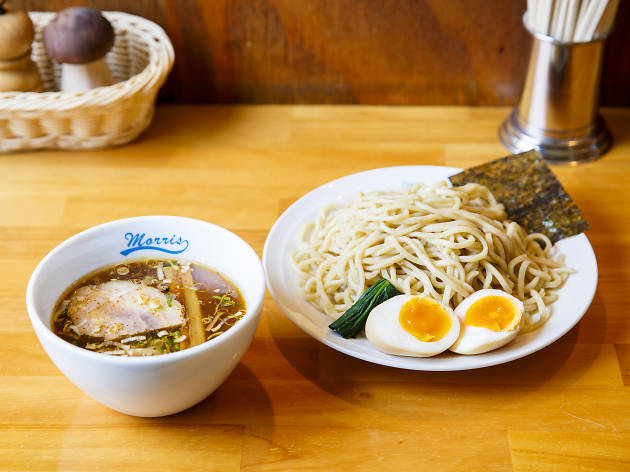 Not all ramen are served in soup. Tsukemen, or dipping noodles, are equally popular and these restaurants serve the best in town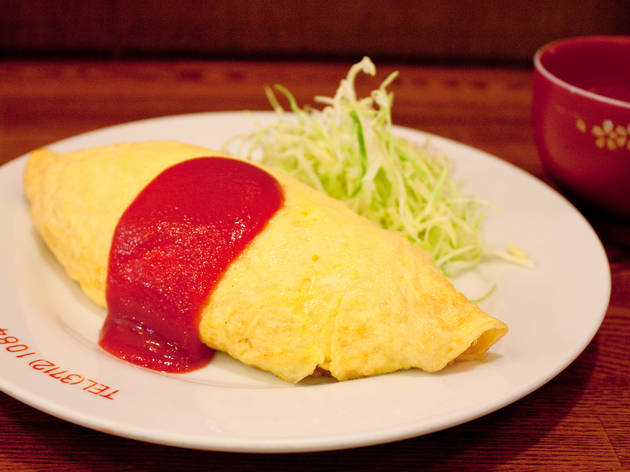 Omurice, the classic Japanese comfort food of rice wrapped in omelette. These eateries make some of the best in town
Saltwater conger eel, or anago, is a Tokyo speciality, and these top restaurants serve it in many styles: grilled, sashimi, deep-fried etc
Best selling Time Out Offers